My next dio is coming along nicely, although slowly.
I found it really difficult to get the layers correct.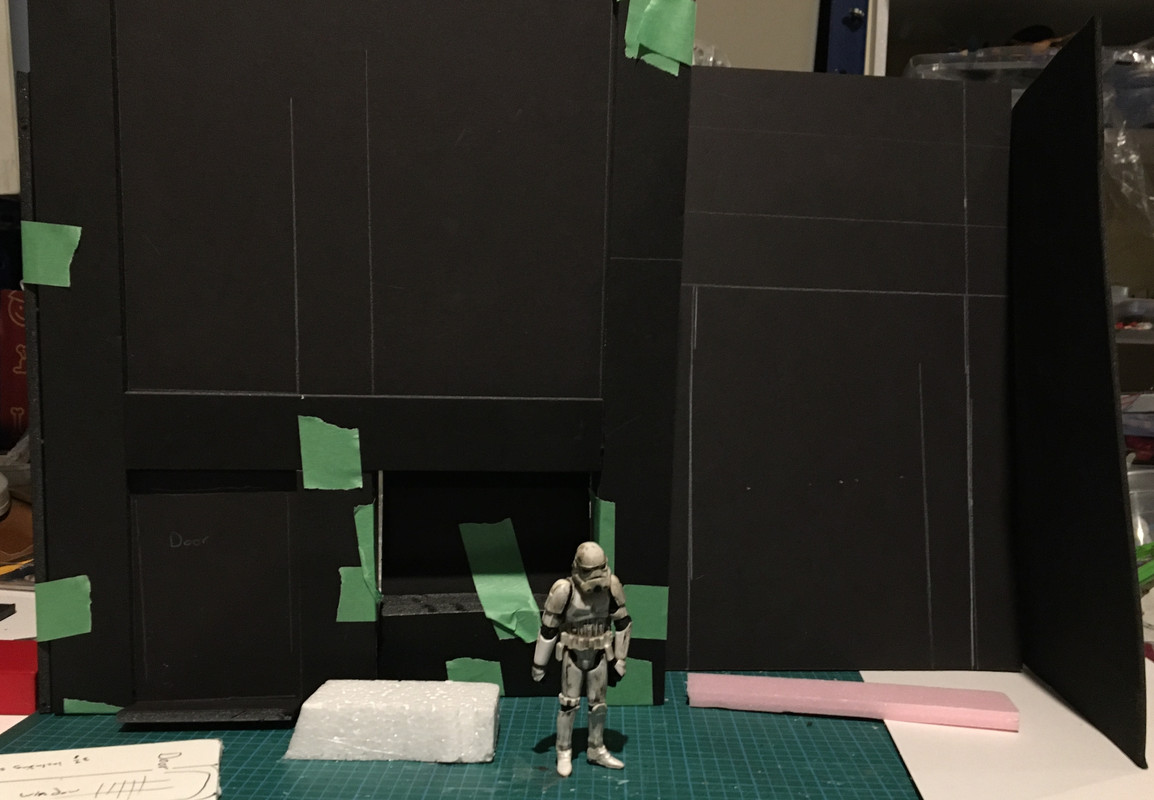 Later I realized I needed to shorten the tops for the skyline.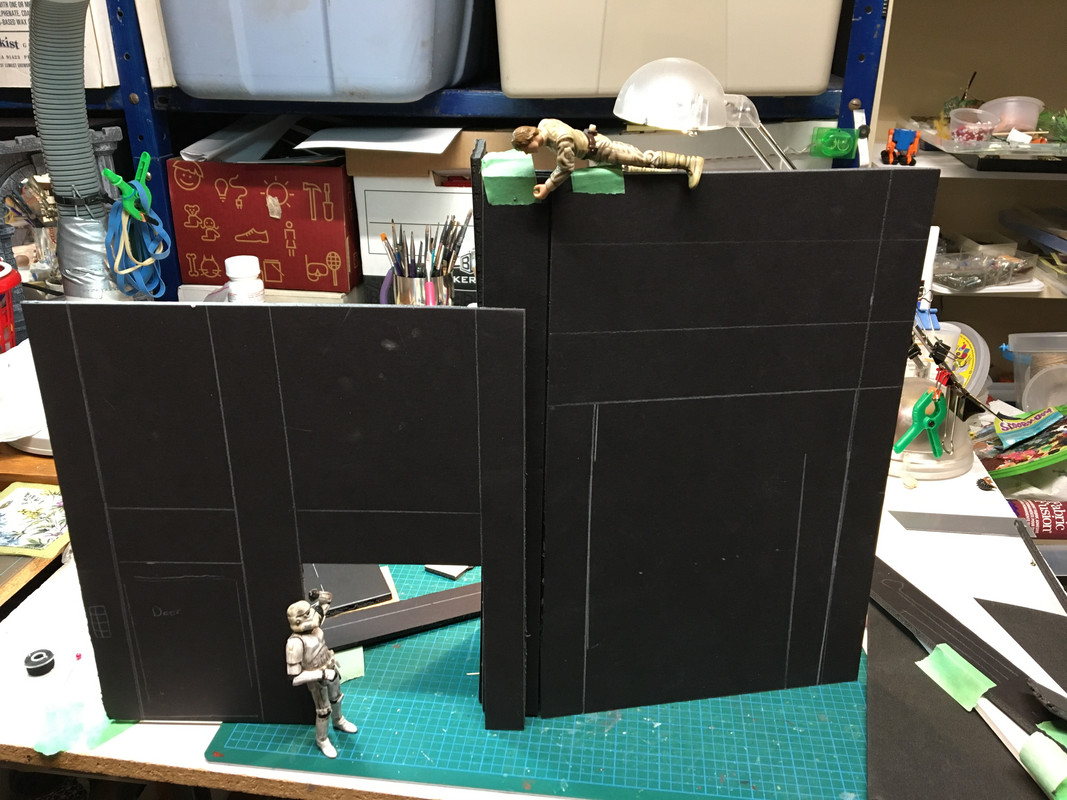 Here they are roughed out in their new home. I had intended 4 buildings and 2 smaller structures but to get the perspective correct, I wound up only doing 3 buildings and one structure.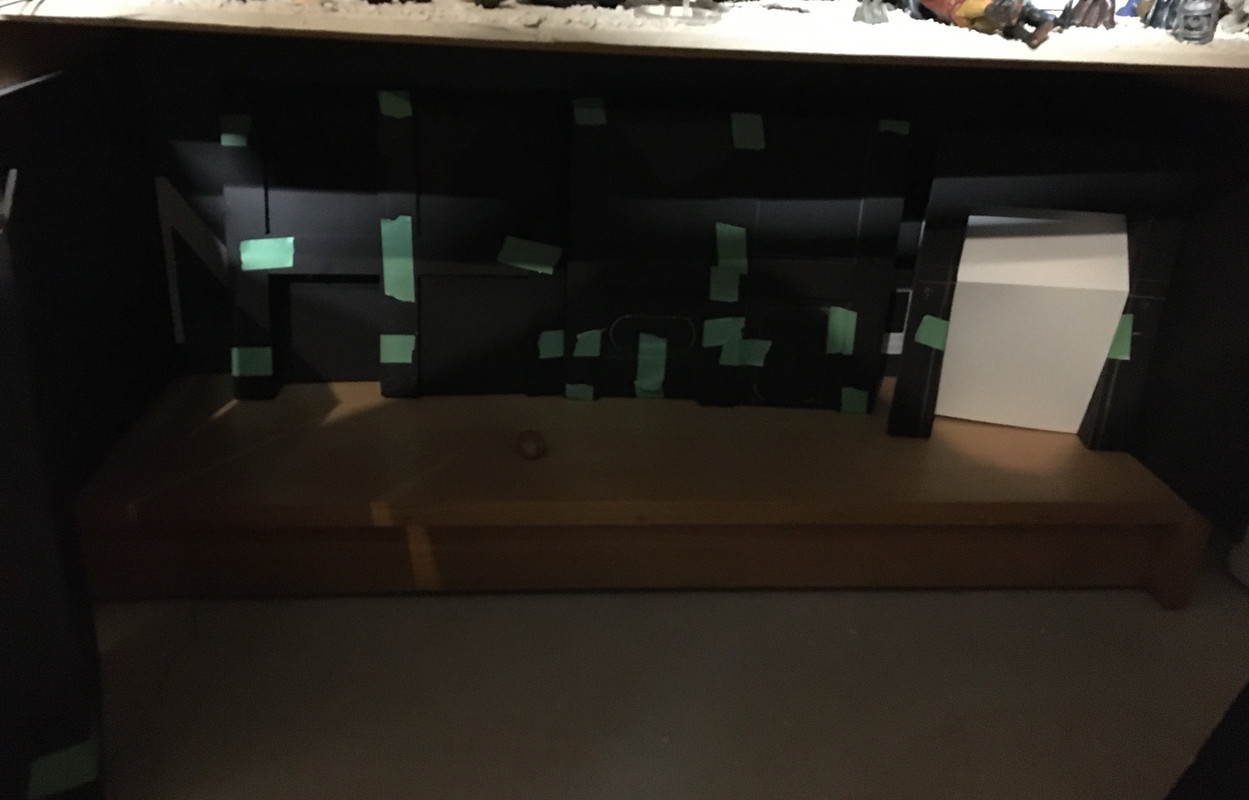 Here they are in the correct order.

But I like this composition better. It is more balanced even if the middle building belongs on the end.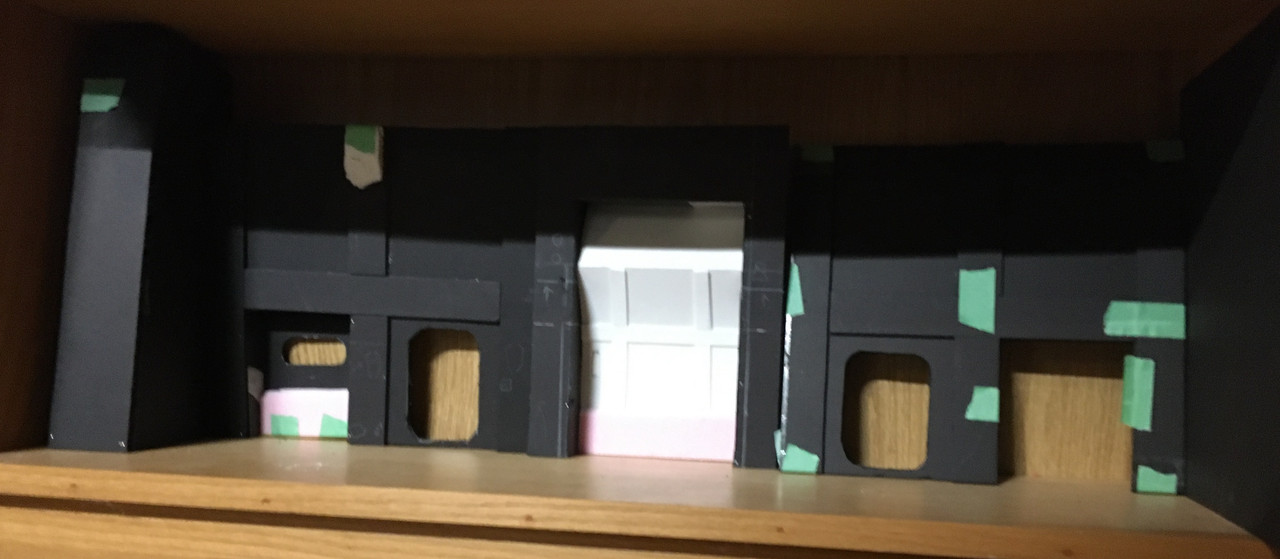 Now with lights

More detail added.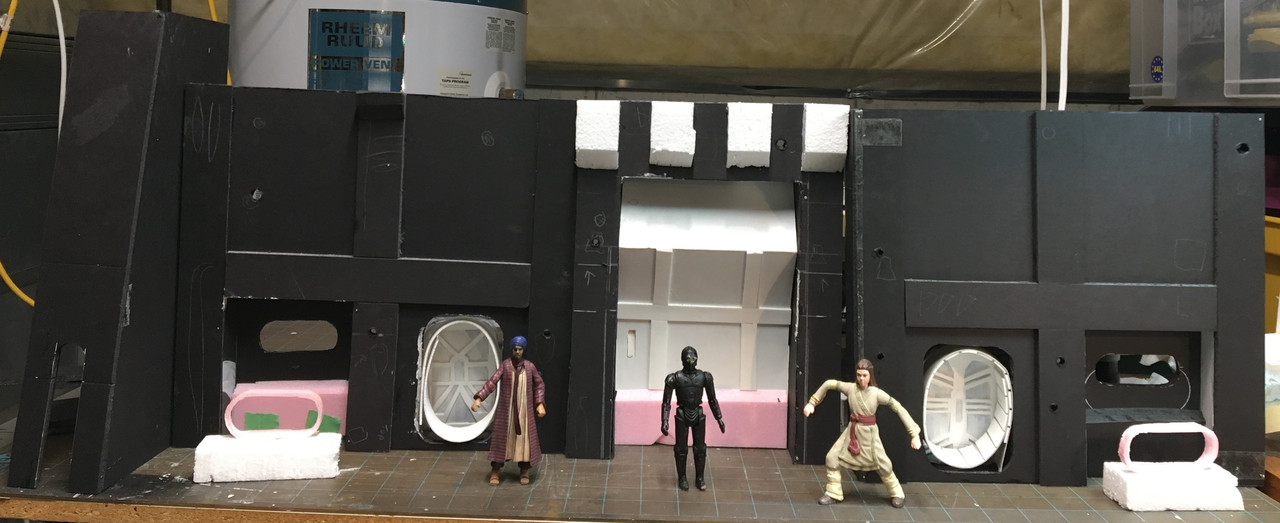 The doors and doorways. The doors took forever to cut out.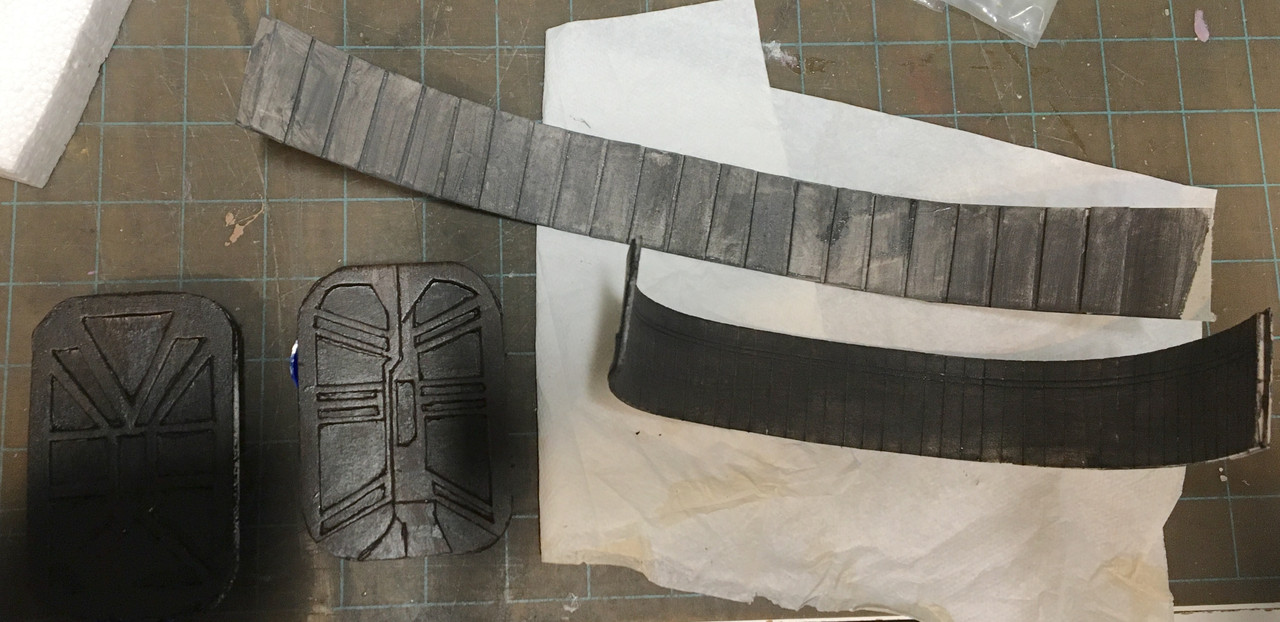 Mostly painted. I'll give them a black wash to darken the cracks.