It's been awhile since I had time to work on anything, especially a diorama. However, I've slowly been working on some interior rooms based off of the Disney's Haunted Mansion ride. I'm not trying to recreate the ride exactly and I will use different elements from the different parks. I'll also add generally creepy stuff.
It is 1:18 scale made for my Horror figures.
I finally have something worth posting.
First, I gathered some objects I hope to put in it. As I've wanted to make this for years, I've accumulated quite a bit.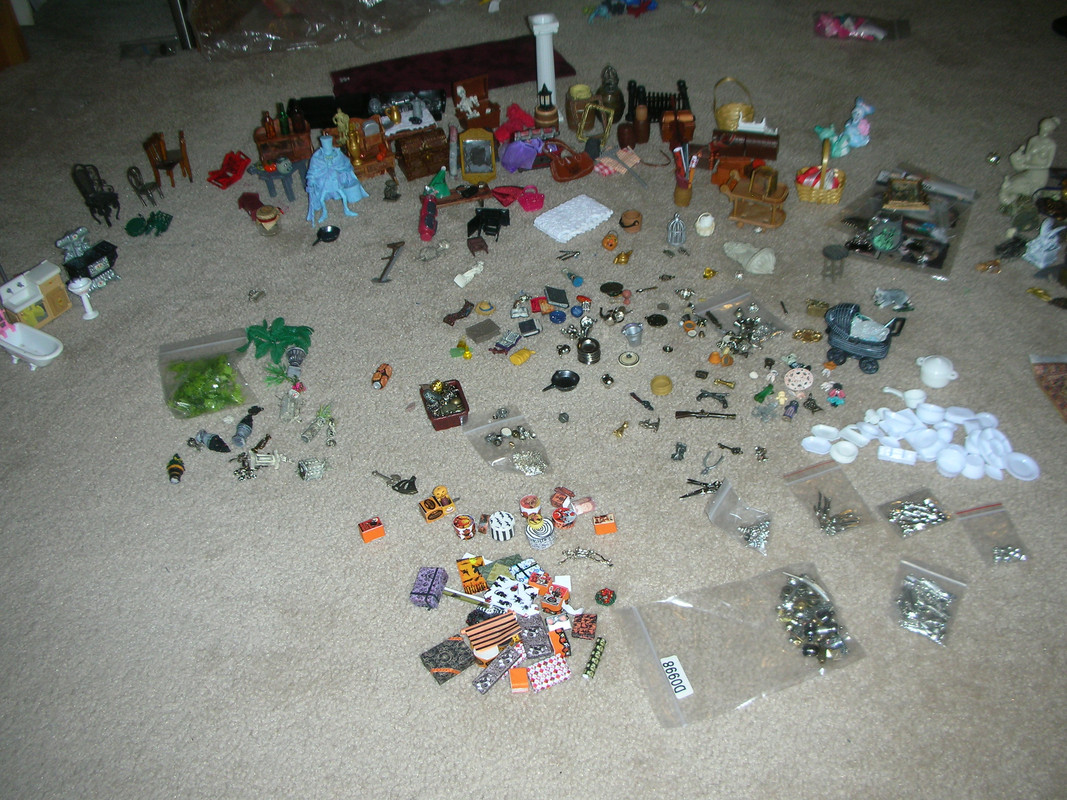 One idea for the ride as it was originally conceived was as a Museum of the Weird. I may add some strange things in it, space permitting.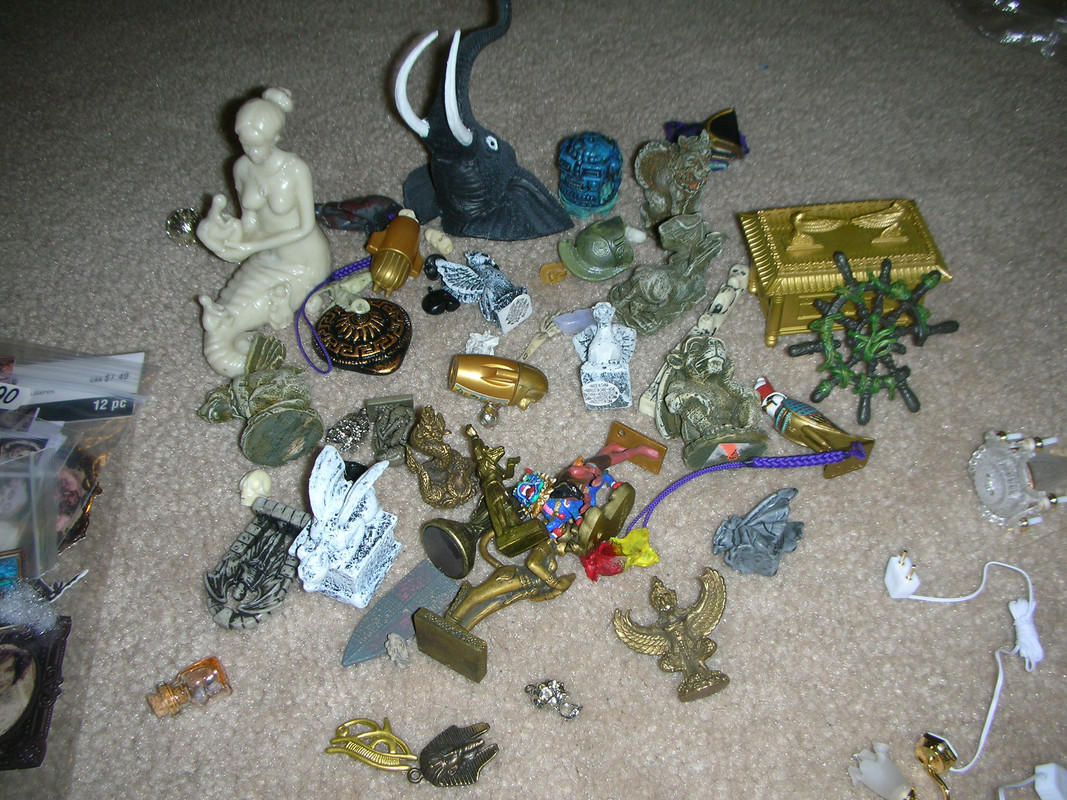 I spent quite a bit of time making tiles of the various wallpapers that I want to use. I did as best as my skills allowed.
There will be 3 rooms, 2 hallways with one room taking elements from a couple of different rooms in the mansion.
The first pic has a hallway with a Schliech Knight. Behind it will be a Library/Sitting room/Ballroom/Stretch room.
I'm not really making blueprints so this room will be built last.
This will be the Corridor of Doors.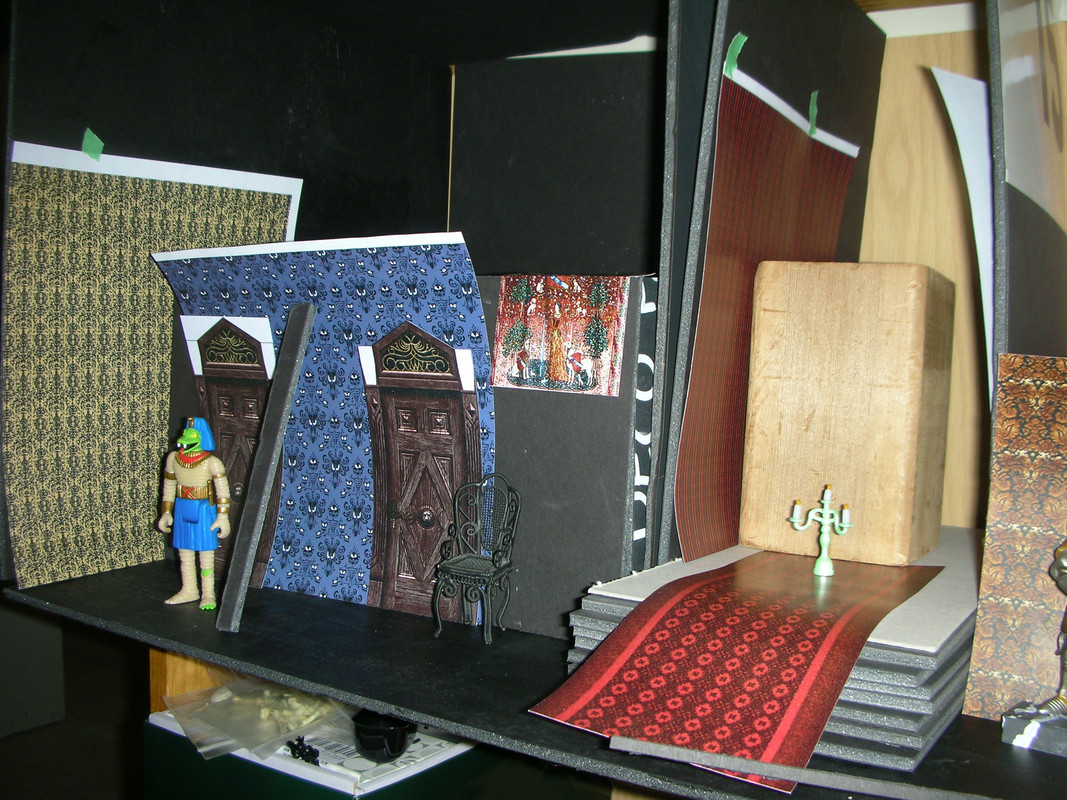 The wall will be removable, revealing a Conservatory. I printed out a free model of the Coffin. Making the window was pretty hard. I haven't quite decided if I want to put glass in it or not. I will need to decide that before I permanently attach the walls. My main concern is adding it will make photographing it more difficult.
The wallpaper is different from the ride, partly because I couldn't find a good picture of it, but also because I wanted to use the paper I chose.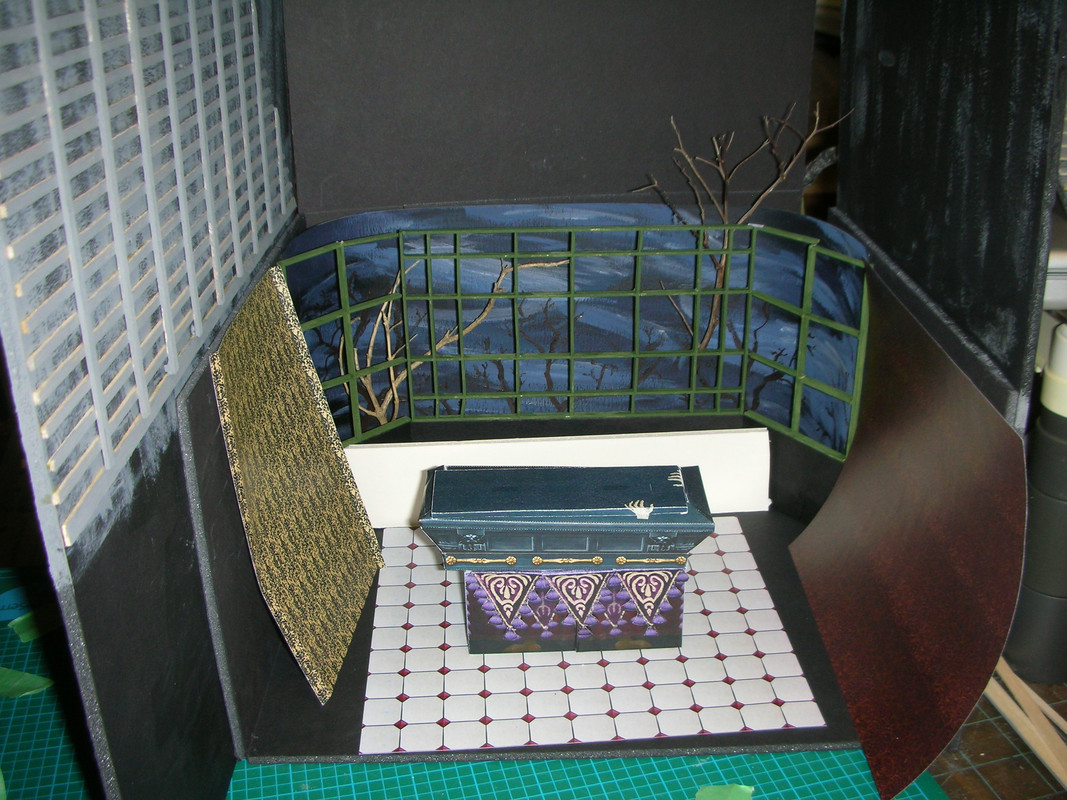 The attic is the room I'm most excited to build. It has an insane amount of detail, even before adding the clutter. It has a lot of woodwork. Getting the gable built was surprisingly difficult.
This picture shows it only half finished. I still need to add the support beams.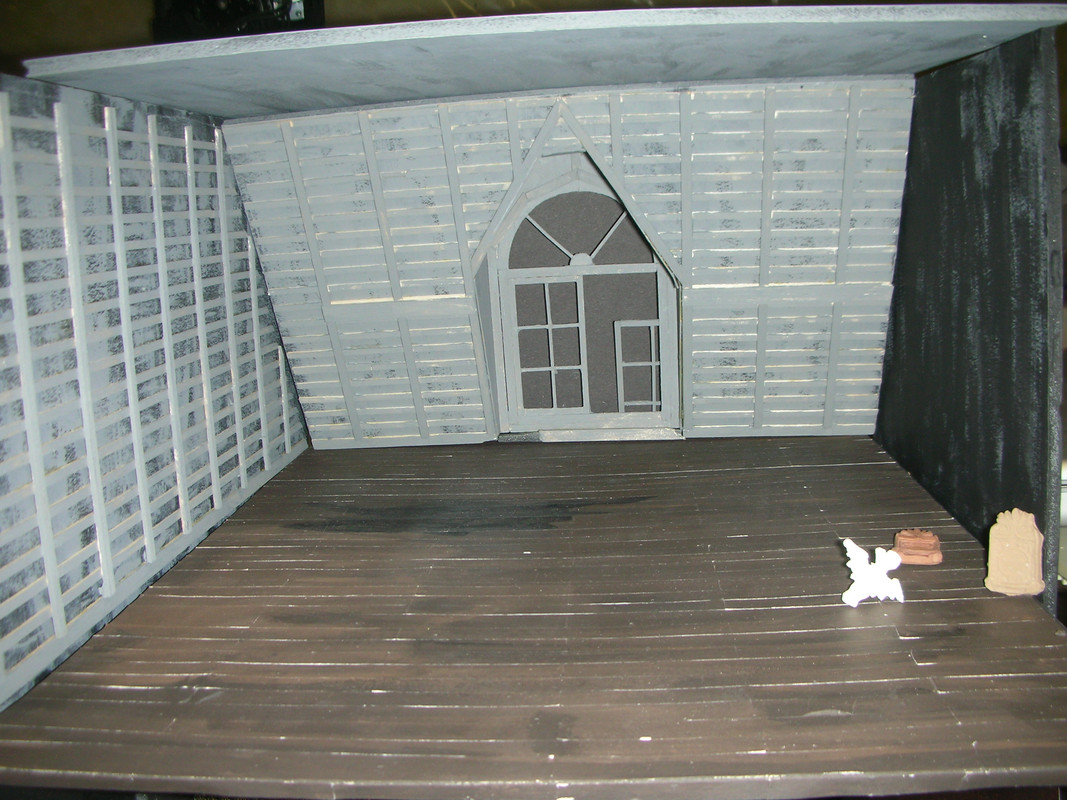 Currently, I'm making a bunch of books, magazines, records and comics to put in the attic.
Last edited by a moderator: