The last few months have been difficult but I finally managed to get some customizing in. I've wanted to make these for ages, and in fact started them a couple of years ago.
Horville with the Nightmare Hut of Horrors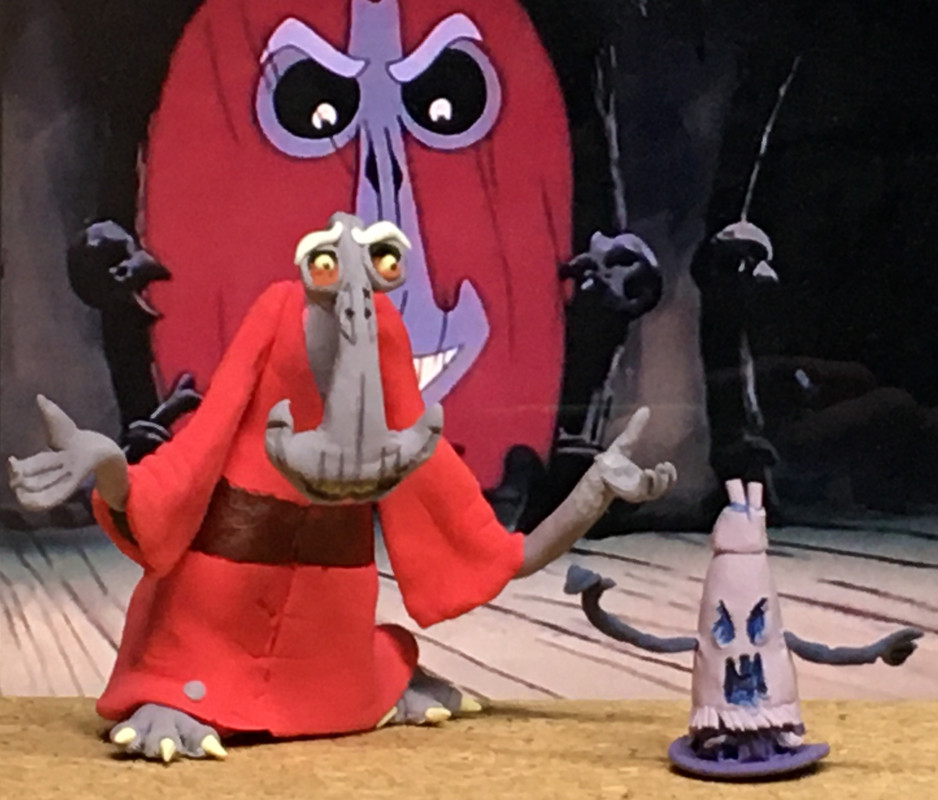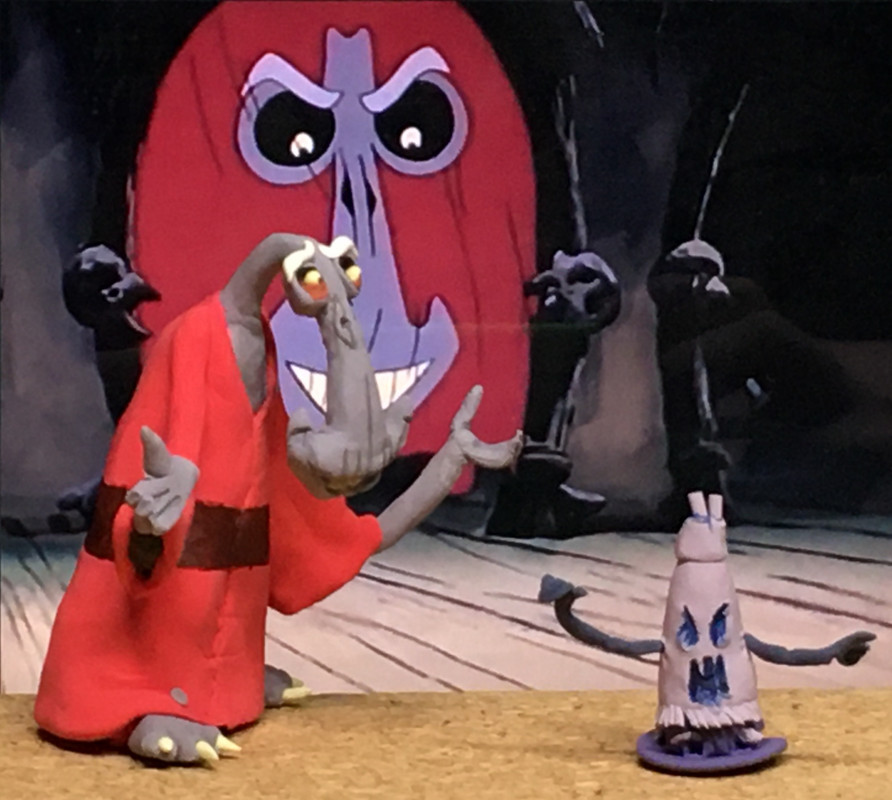 Nightmare Garth the Snake Eater with removable Snakes and Skulls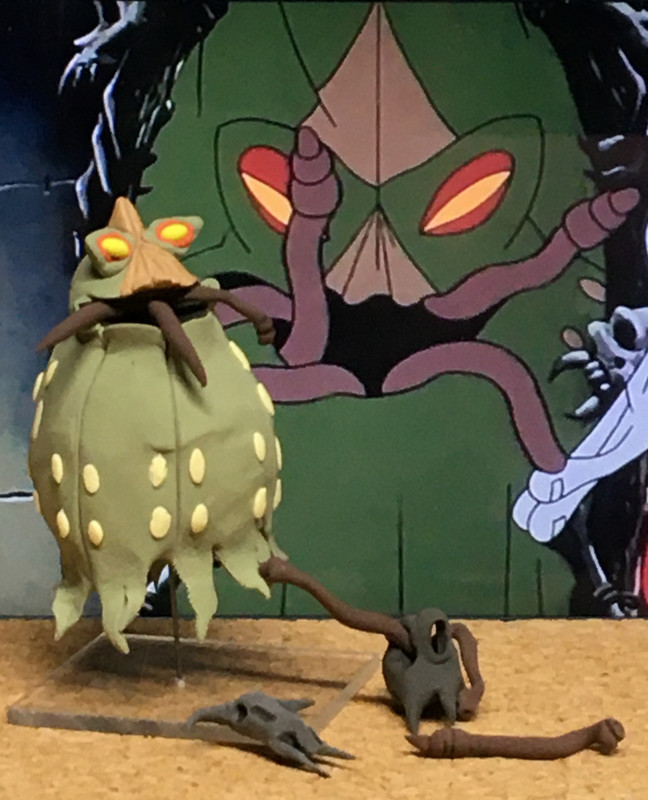 The Hidious and Bloodcurdling Ploob with Cursed Totem
Bilbob the Mystic with Horrgan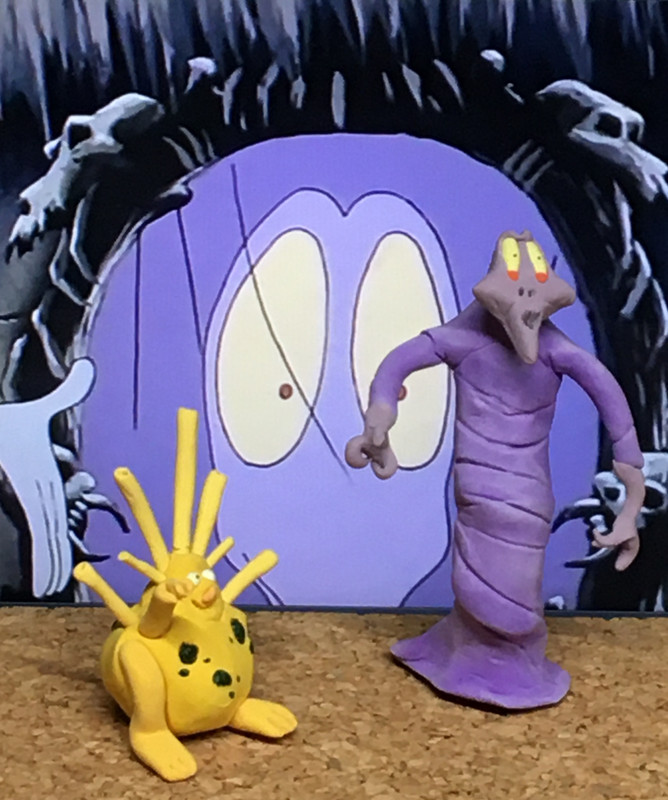 The Unnameable with Frightbladders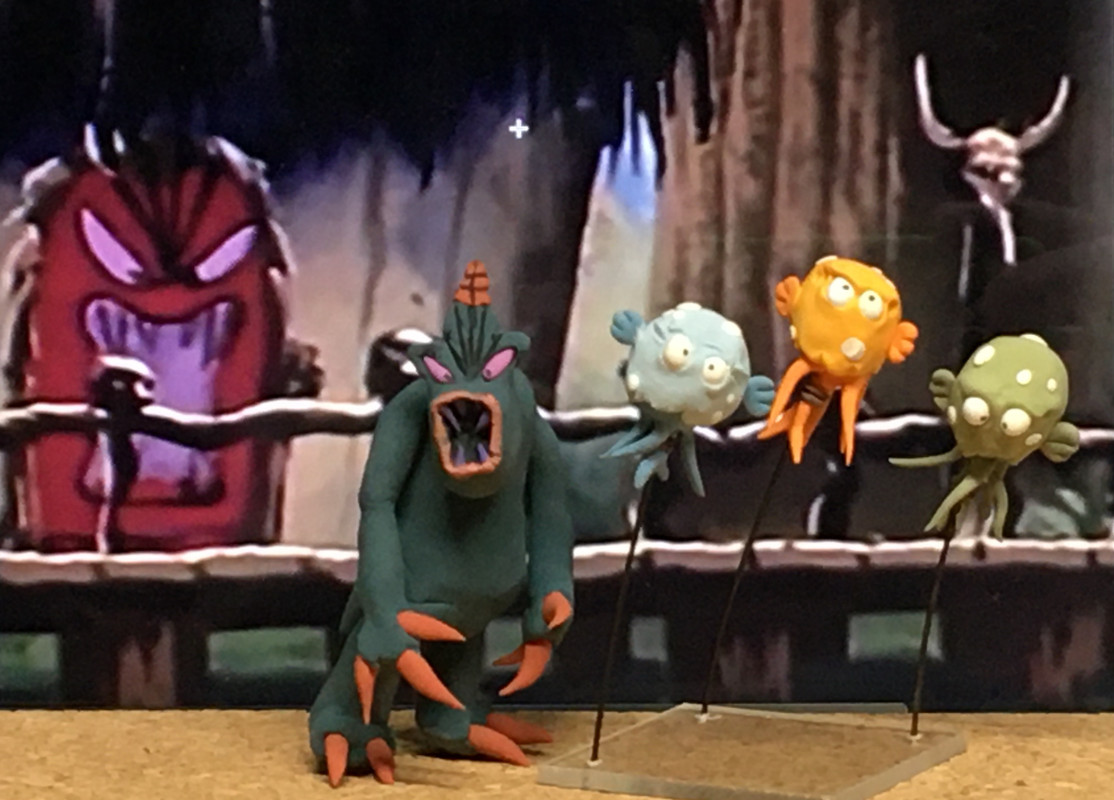 I have 2 ideas for these: The first is to make the back of the cardback fold out to make the individual doorways for each character and the second would be to make one large playset, either in the Kenner cardboard/plastic base style, or more likely, a more realistic, multimedia 3D display.
The Kenneresque one would have some kind of play feature like moving a lever so the curtains knock a figure off the platform or a snake launcher.