Moderator
Joined

Jan 2, 2015
Messages

4,751
Reaction score

54
The Verpine sentinel droid is incredible. I love the treadwell style maintenance droids - great use of greeblies!
Thanks! You will be happy to know I hope to make a vintage concept K-SO figure soon (if I have time before the year ends).
*****
These droids fight for the amusement of sentients.
Round 1
CR-4B VS Probe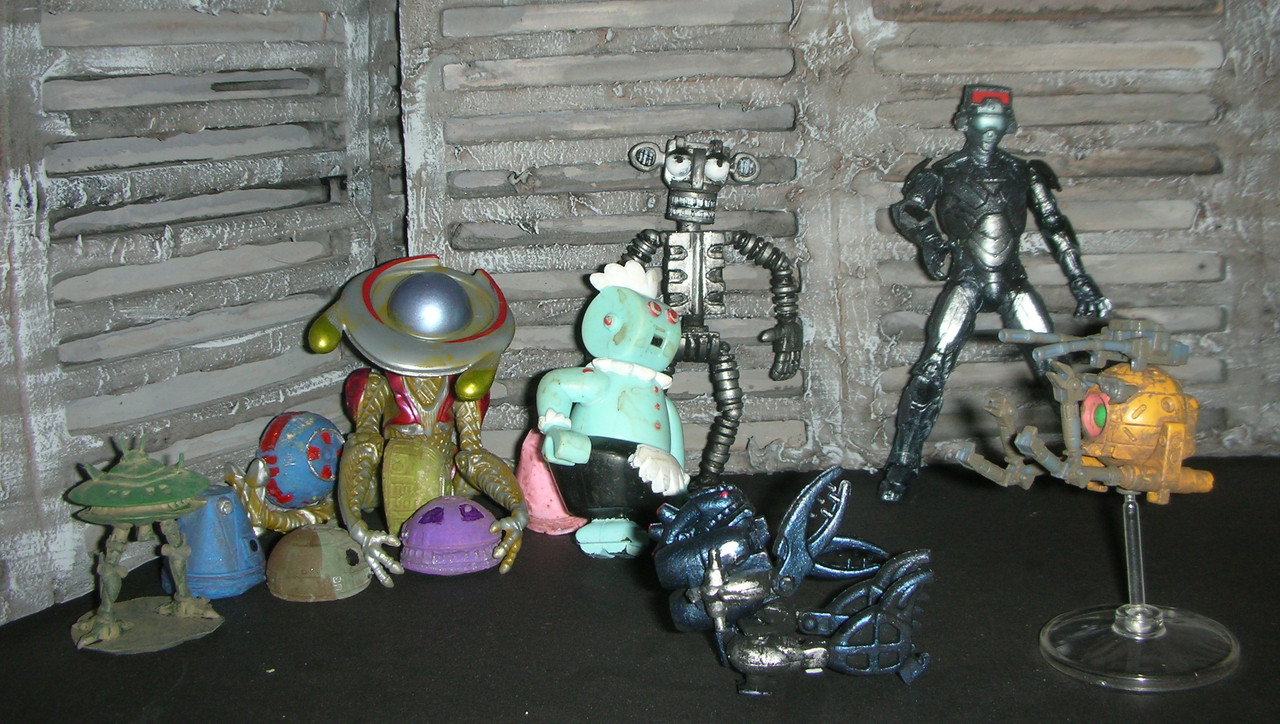 CR-4B is a Korean Model.
Probe is a repainted Gundam
REF-1 is an Ironman body with a GI-Joe head
Background droids are repaints. R-Unit heads are cast.
Round 2
War Bantha VS Battle Drek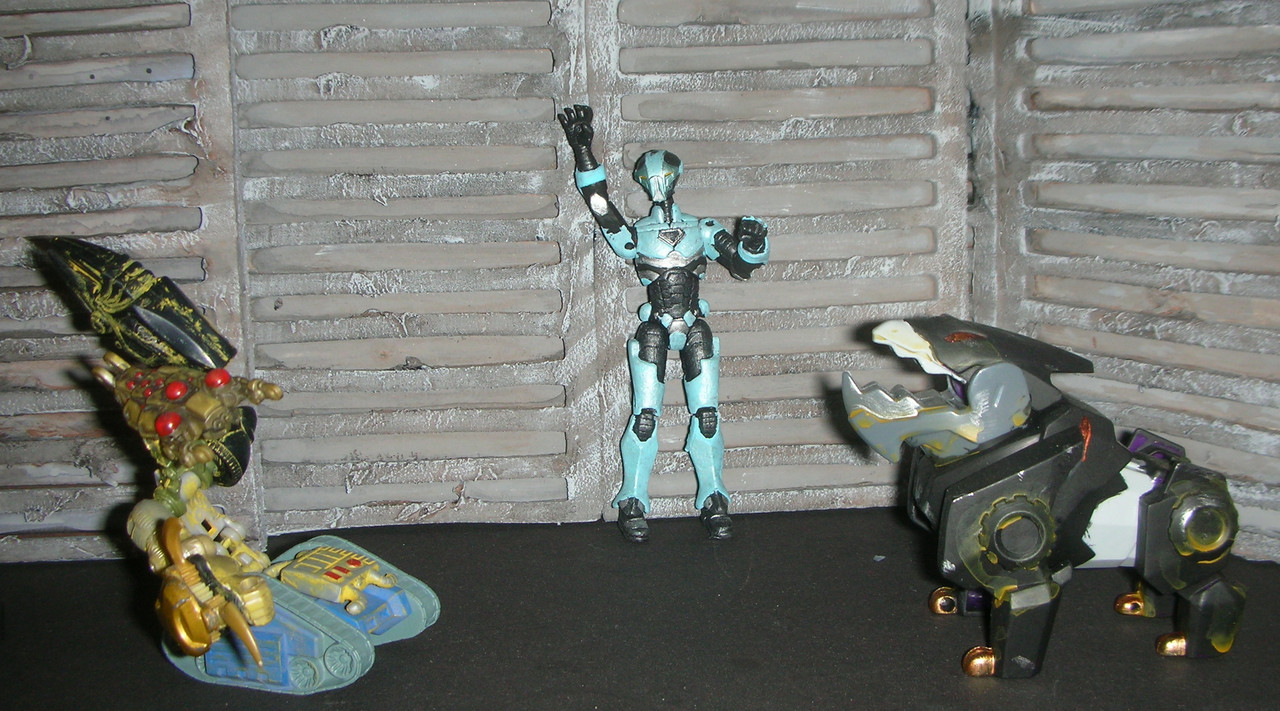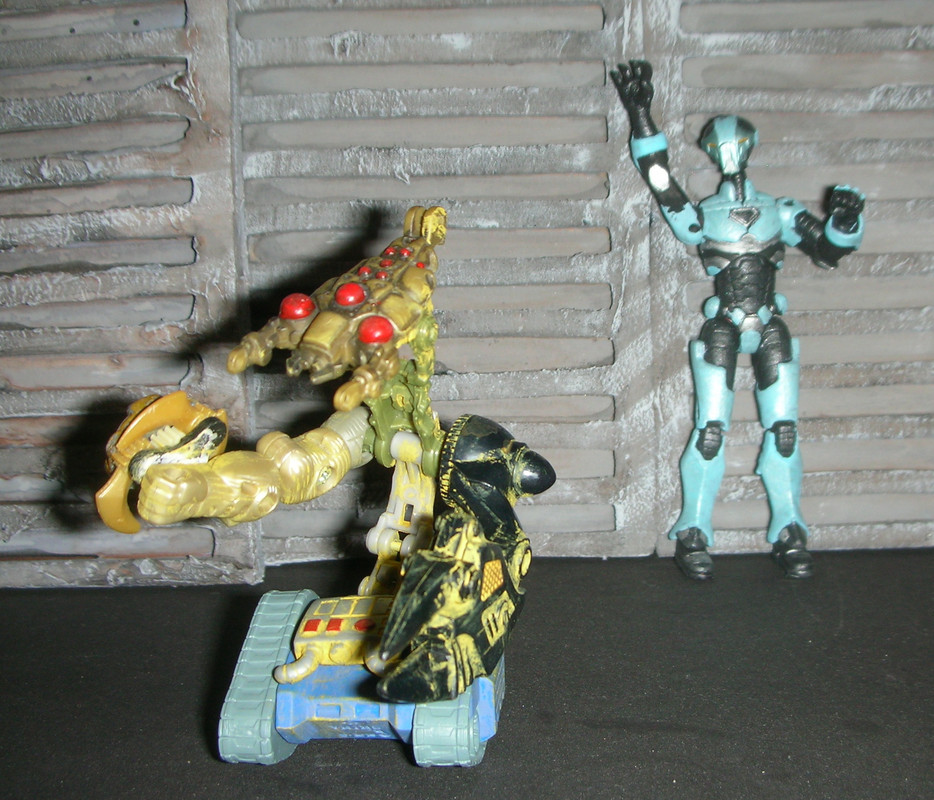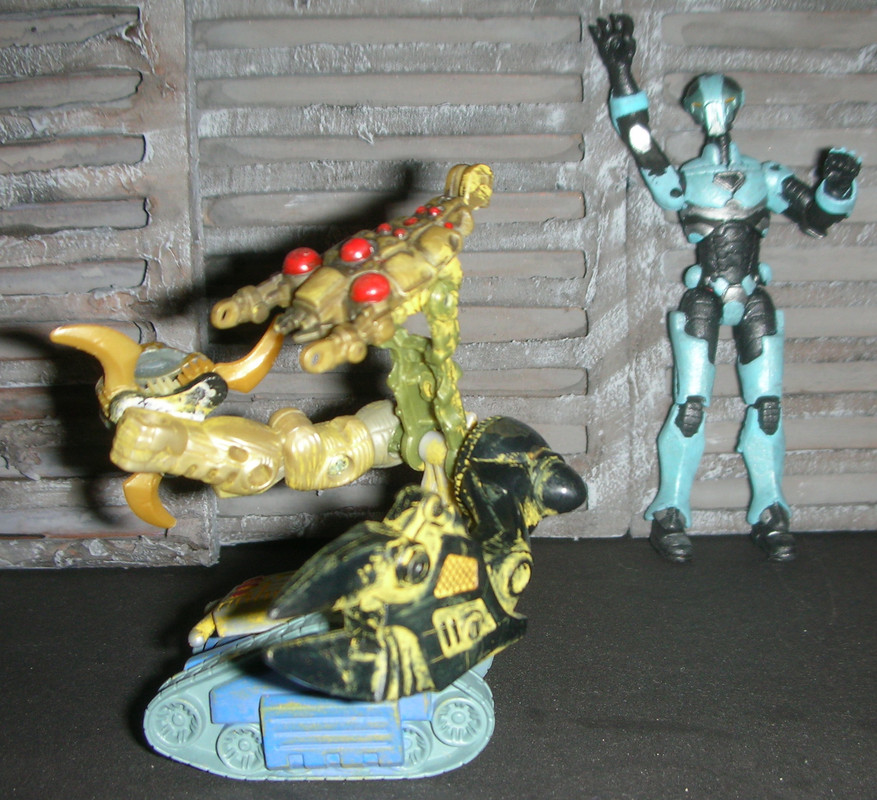 The War Bantha is owned by a tribe of Jawas. Each victory, it is modified with any useful parts from the defeated droid.
Treads: Gundam
Head: GI-Joe scorpion body
The rest are random fodder parts.
It is pretty articulated and the blades retract.
A not-so-swift Rodian thought he could create a pair of entirely robotic "nek" and get it past the Battle Nek Pit Fighting Club. However, the cyborg animals quickly realized they were fake. Now, the Battle Dreks fight only other robots.
REF-2 is a BAD head I had no body for and a surplus Ironman body. (Although, I really wanted to make a REF droid using a silver screaming Mace Windu head but I didn't have one.)