Joined

Dec 26, 2007
Messages

1,402
Reaction score

0
Location
That time of the year again
From TFW
Presentation highlights :
Hasbro : Creating Brand Experience.
2015 will improve upon what was already done.
Revenue increased in 2014.
Emerging markets grew in 2014.
Grew across all geographic regions.
Hoping to grow 25% by 2017.
Media consumption is expected to grow.
Power of Story. Creates meaning and power.
China is expected to become the 2nd largest country for the movie industry.
Discover Family (previously Hub) will still get programming. Hasbro will be providing the kids programming, but the new agreement with Discovery lets Hasbro also shop around their older kids programming to other networks (Cartoon Network)
Transformers 5 pre-production has officially started.
Jem And The Holograms releasing October 2015. Trailer shown to the audience.
Allspark Pictures logo released. Allspark pictures will be the home of smaller-scale projects - big-budget projects will continue the partnership with major studios.
Transformers brand has fans from preschoolers to adults.
John Frascotti entered the stage...
Presentation highlights :
Showed the brand architecture.
My Little Pony is highlighted this year. The brand grew 47% last year.
MLP is Hasbro's new Billion Dollar Brand. It's clear that Transformers has lost the crown to MLP.
Transformers next...
Runs under 3 categories; Recruit (Ages 2 - 4), Engage (Ages 5 -10) and Expand (Ages 10+)
Combiner Wars will have more than just toys. Will even bring t-shirts to the adults.
New Rescue Bots toys revealed - High Tide, Salvage and Blurr. The show continues to do well and Hasbro plans to continue to invest in the line.
Robots in Disguise is being called the new chapter for Transformers. More story, more humor - Hasbro says this one is all about the fun.
Gave a sneak peek to the audience.
New initiative "Transformers360". This project is to make Transformers brand accessible at all times on multiple platforms ranging from Toys to Games.
Combiner Wars also shown. The idea was to let the core size classes interact, and to play to the customisation angle of the line.
Titan Davastator was also shown!
The Fan Built Combiner will be revealed at San Diego Comic Con 2015.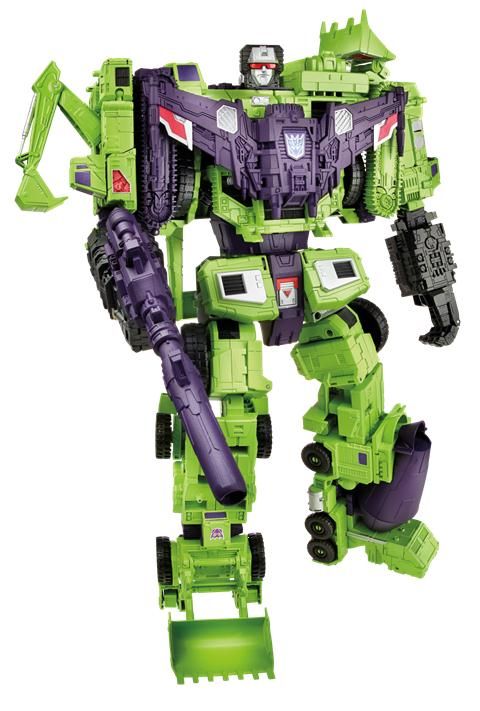 Leader Magnus confirmed
Voyager Cyclonus confirmed
16 figures will be available in
2015 including PROTECTOBOT STREETWISE, PROTECTOBOT BLADES, Protectobot First Aid, and Protectobot Rook. and Protectobot Hot Spot Each
sold separately.
More to come later
Last edited: