Hello again,
Rebelscum
fans! We're here today for another entry into our coverage of
Dark Empire
, one of the key storylines in
Star Wars's
Expanded Universe. You'll want to check out our "
Expand Your Mind
" article to hear about the comic series' history and legacy, and our articles for "Character Spotlight" and "Force Casting" continue our coverage. Definitely subscribe to our
YouTube page
in order to see Bobby's merchandising breakdowns and other supplemental video programming!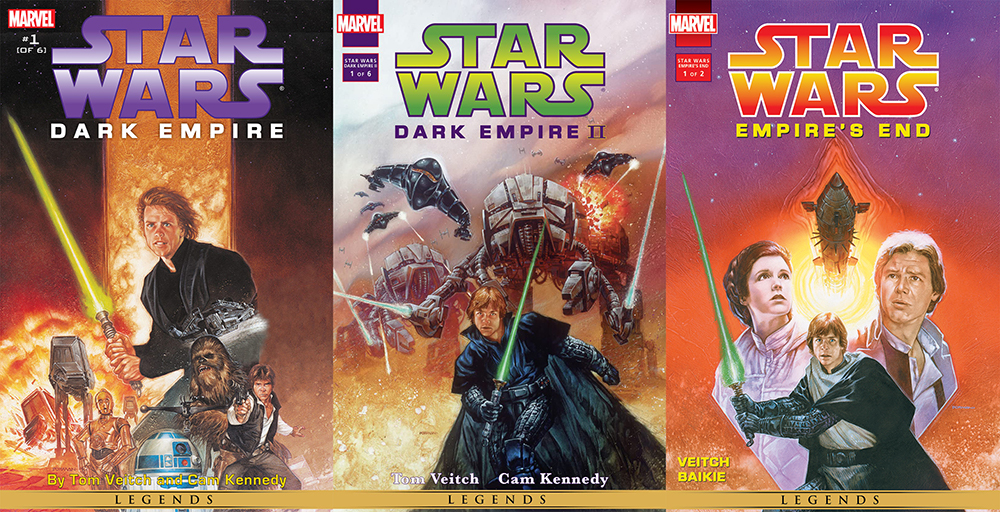 Dark Empire
takes place in 10 A.B.Y. (after the Battle of Yavin), placing it six years after
Return of the Jedi
and one year after The Thrawn Trilogy. The post-
Return of the Jedi
period was a period of rich
Star Wars
storytelling, and you'll want to check out our "Timeline Breakdown" articles for
Star Wars: Legacy
and
New Jedi Order
to learn about the elaborate history of the post-
Return of the Jedi
Expanded Universe mythology to learn about a timeline much different than that of the sequel trilogy.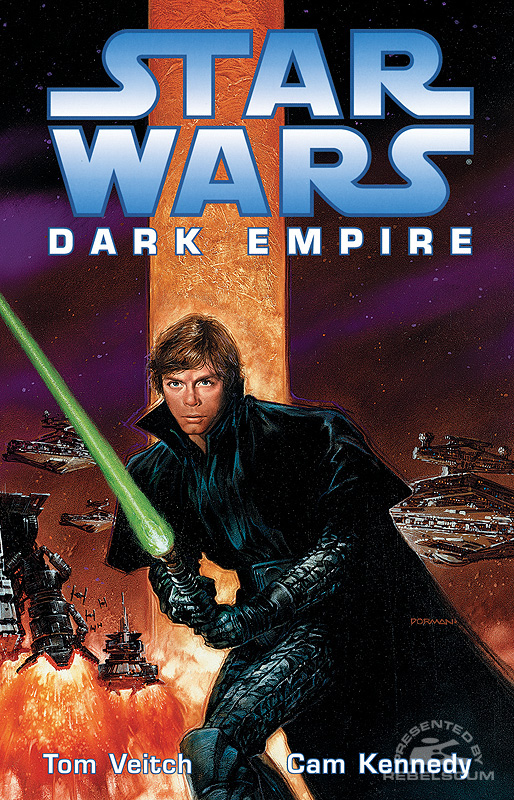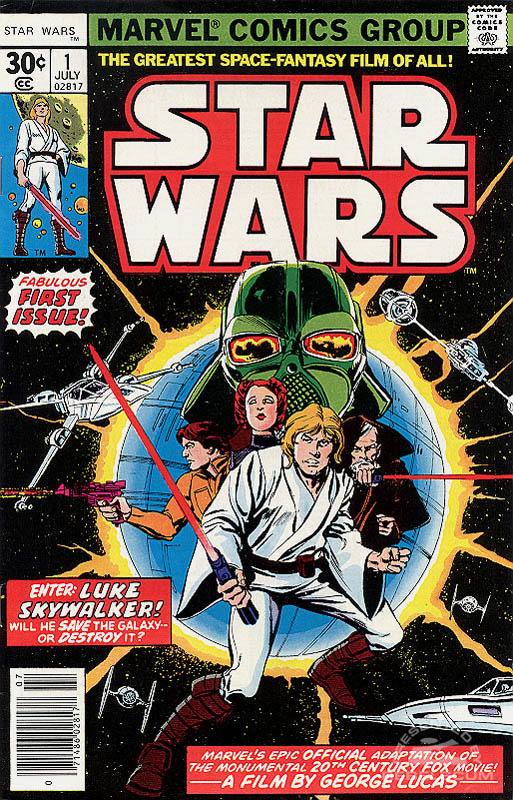 Dark Empire
was also notable in that it was the first
Star Wars
comic book series under Dark Horse Comics. The original run of
Star Wars
comics released during the run of the original trilogy were handled by Marvel, but Dark Horse took over the rights in 1991. Given Disney"s ownership of Marvel,
Star Wars
comics moved back to their original home at Marvel.
If you loved
Dark Empire
, you may want to check out some other comic storylines set around the same era.
Dark Empire- Adjacent Comic Book Storylines
Various- Star Wars Tales (1999-2005): One of the most unique Star Wars comics out there, Tales was an anthology series that spotlighted various events and characters throughout the Star Wars timeline. Many key issues were set around the time of Dark Empire, including "Marooned" (5 ABY), "Free Memory" (5 ABY), and "Collapsing New Empire" (5 ABY).


9 ABY- The Thrawn Trilogy (1995-1997): If you loved Timothy Zahn's trilogy of novels, you'll definitely want to read their comic book adaptations. Dark Horse Comics released comic versions of Heir to the Empire, Dark Force Rising, and The Last Command following the success of Dark Empire.


10 ABY- Star Wars: Boba Fett (1995-2006): Boba Fett's escape from the Sarlaac Pit in Dark Empire opened the door up for Star Wars writers to show further adventures featuring the most fearsome bounty hunter in the galaxy. This series of one-shots explored Fett's adventures during many timeline moments, many set following his escape.


11-13 ABY- Crimson Empire (1998-2011): Crimson Empire and its sequel Crimson Empire II were so popular in the 90s that a long anticipated third installment concluded the story in 2011. Set right after Dark Empire, these stories focused on an uprising of Palpatine's Royal Guards against the New Republic.


12 ABY- Jedi Academy: Leviathan (1998-1999): Luke's defeat of Palpatine's clone in Dark Empire freed him up to establish the Jedi Academy. The early days of his new generation of Jedi were depicted in the limited series Jedi Academy: Leviathan.


19 ABY- Star Wars: Union (1999-2000): One of the most important events in the Expanded Universe, Luke Skywalker's marriage to Mara Jade, was adapted into this limited run series. Luke has definitely grown a lot since following Palpatine's clone….


25 ABY- Star Wars: Invasion (2009-2011): Set concurrently to the New Jedi Order novel series, Invasion explored the exploits of the Jedi during the Yuuzhan Vong War. Make sure to check out the full extent of our New Jedi Order coverage to learn more about the era.


25 ABY- Star Wars: Chewbacca (2000): Chewbacca's death in The New Jedi Order prompted a fan outcry, and this limited series featured his closest friends remembering moments of their favorite Wookiee around the time of his funeral. If Chewbacca's death is a shock to you, learn more in our New Jedi Order articles!
What do you think,
Rebelscum
readers? What are some of your favorite Expanded Universe comic arcs? Are you a fan of the Dark Horse Comics era? Let us know below, and as always, may the Force be with you!