Hello there,
Rebelscum
fans! This week on the site we're tackling the entire
Star Wars Battlefront
series, which may be the most beloved
Star Wars
gaming franchise of all-time. Make sure to read our "
Expand Your Mind
" article first to read the guide to all the different games, but stay tuned throughout the week for more content. We'll be including articles, insights, videos, and information on the coolest merchandise you need to put on your wishlist.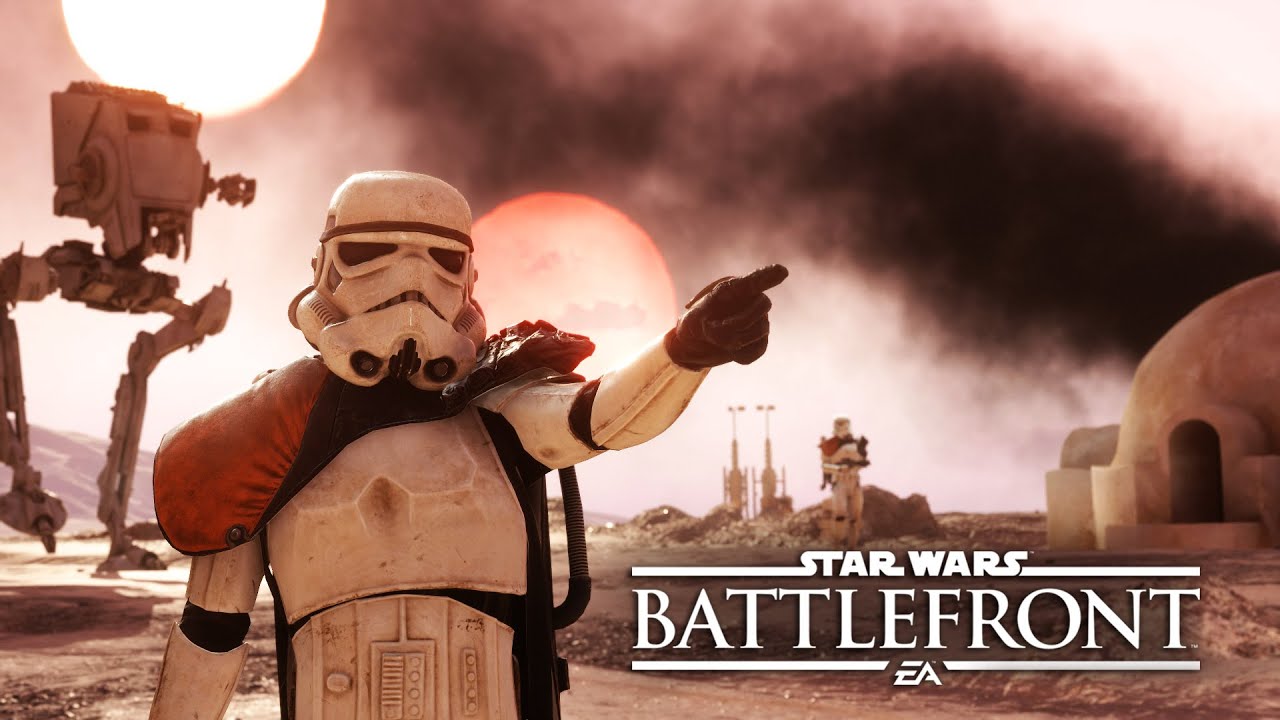 This week in particular you'll definitely want to make reading our "
Expand Your Mind
" article a priority, because the history of the series can get a little confusing. We're hoping to give you a complete guide, so today we'll be examining some of the installments that never saw the light of day. There are many
Star Wars
games that we've never gotten to see (including
1313
and
The Force Unleashed III
), but we're especially disappointed that these potential games were never developed.
Star Wars: Battlefront III - A planned third installment by Free Radical Design began development with a planned release date of 2006. The plans to seamlessly transition between ground and space battles is something EA would pick up on in their version.



Star Wars: Battlefront Online - Slant Six Games began working with LucasArts on a new update that would include Battlefront III concepts in a mobile only version for Xbox 360 and PlayStation 3. The planned 2010 release was never reached.


Star Wars: First Assault - As fans lamented the failure of Battlefront III, LucasArts began planning a version for the Xbox Arcade that featured more realistic combat. The new game would update the original versions for the Call of Duty generation.



Star Wars: First Assault - Version II - In addition, another version of First Assault was in development that would have incorporated ground vehicles. There are reports that these smaller Battlefront releases would build up to a Battlefront III release.


Star Wars: Battlefront IV - Free Radical Design had a contract to also develop a fourth installment in the original series that would include a new slant on the bosses. Some of the key figures could switch sides, meaning that fans had the option to play as a Dark sided Luke Skywalker or a redeemed Darth Maul.


Mobile Games - Supposedly, there were plans to expand Renegade Squadron, Elite Squadron, and Mobile Squadron onto additional mobile or handheld devices. Between 2007 and 2009 these versions were considered, but once again ownership of the Battlefront series changed hands.
What do you think,
Rebelscum
fans? Which of these games sounded the most exciting to you? Are you hoping that any of them will come to fruition? Let us know below, and as always, may the Force be with you!
Check out Rebelscum.com merch!
https://www.RebelscumShop.com
Be sure to follow us on all of our social media platforms:
https://www.YouTube.com/RebelscumPage
http://www.Twitter.com/RebelScumNews
http://www.Facebook.com/RebelScumcom
http://www.Instagram.com/RebelScum.Official