Joined

Jun 7, 2005
Messages

4,573
Reaction score

0
THE STORMTROOPER TALES I

S.P.I.



While spreading the new brand of "peace" to the Empire, two Stormtroopers, Barry and Larry, explore each world the Empire invades. This is their tale.

The S.P.I. Tale: While exploring an unknown dessert planet, Larry and Barry get separated from the rest of the 501st Legion. Always making the best of any situation, Larry and Barry begin to explore the strange but familiar surroundings.
Larry:
What a desolate place this is.
Barry:
Look at it this way…at least we got some peace and quiet. We deserve a short vacation. It's gets boring destroying all those civilizations. Some variety will do us some good.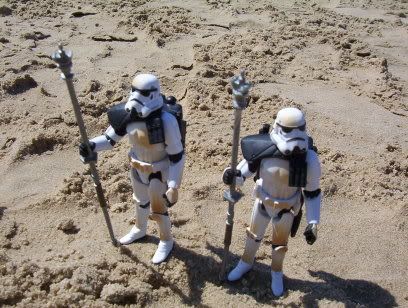 Larry:
We are going to be in big trouble this time.
Barry:
Stop worrying. You worry too much. Hey, wait a minute……I've been here before.
Larry:
Sure you have. Just admit, we're lost!!!
Barry:
Lost? Me?? I know exactly where I am. Don't you?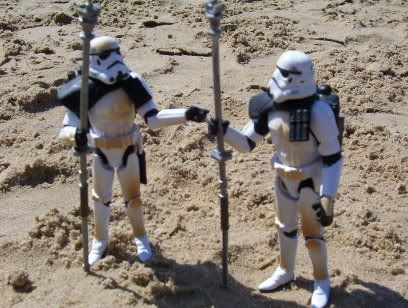 Barry:
And if my memory serves me correctly, there is a real cool hangout over this way. Come on, follow me.
Barry:
Trust me, you are really going to like this place.
Larry:
That's what you said right before that rancor chased me into that cave full of nexu.
Larry:
There is something up ahead.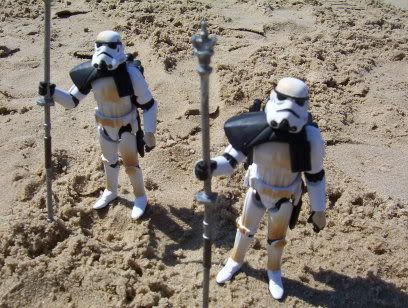 Barry:
No, that's not it.
Larry:
Are you sure? Looks pretty cool to me.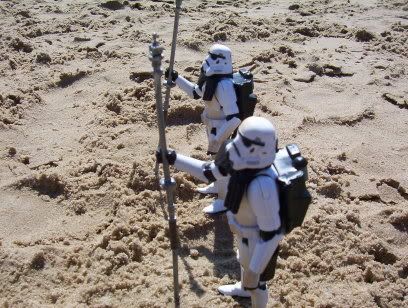 Barry:
Yeah, I'm sure. I've stayed here before. This place is filthy. They have a real big problem with sand getting everywhere.
Larry:
Perhaps we should report this back to Central Command.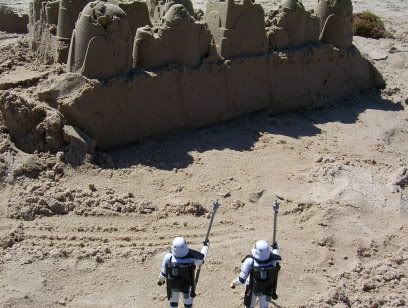 Barry:
Naaaa, they'll find it eventually. The place I'm thinking of is just over those hills.
Barry:
You know you should really lighten up, Larry.
Larry:
I know, Barry. But I just can't help myself sometimes…
Larry:
W-W-What's that smell???
Barry:
It's starting to come back to me now…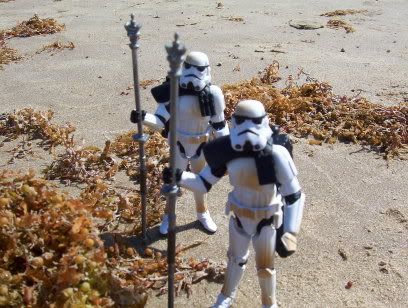 Larry:
No, seriously……what's that smell?!?!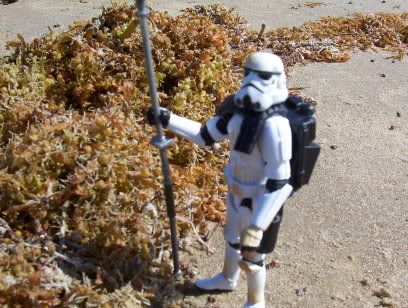 Barry:
Now this is what I'm talking about!!!
Larry:
This place?
Barry:
Last one in is a rotten Bantha!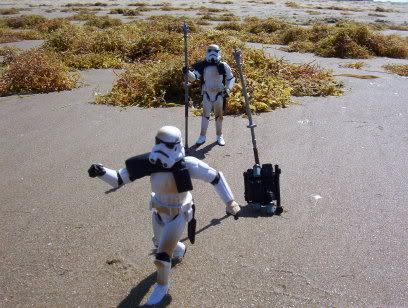 Barry:
HEY LADIES! I'M BACK!!!
Larry:
Barry?