So after basically (kinda) completing the Spaceport I realized that it pretty much just looked and felt like a big honkin' playset in the corner of a room. I wanted it to basically be part of the room and to have the walls around it act as a backdrop to the overall Blade Runner, Total Recall, Fifth Element vibe I was trying to achieve. PLUS increase and extend the play value along with acting as storage/display shelves for all the various ships and figures
So I did this....
(I'll tease you with a few first)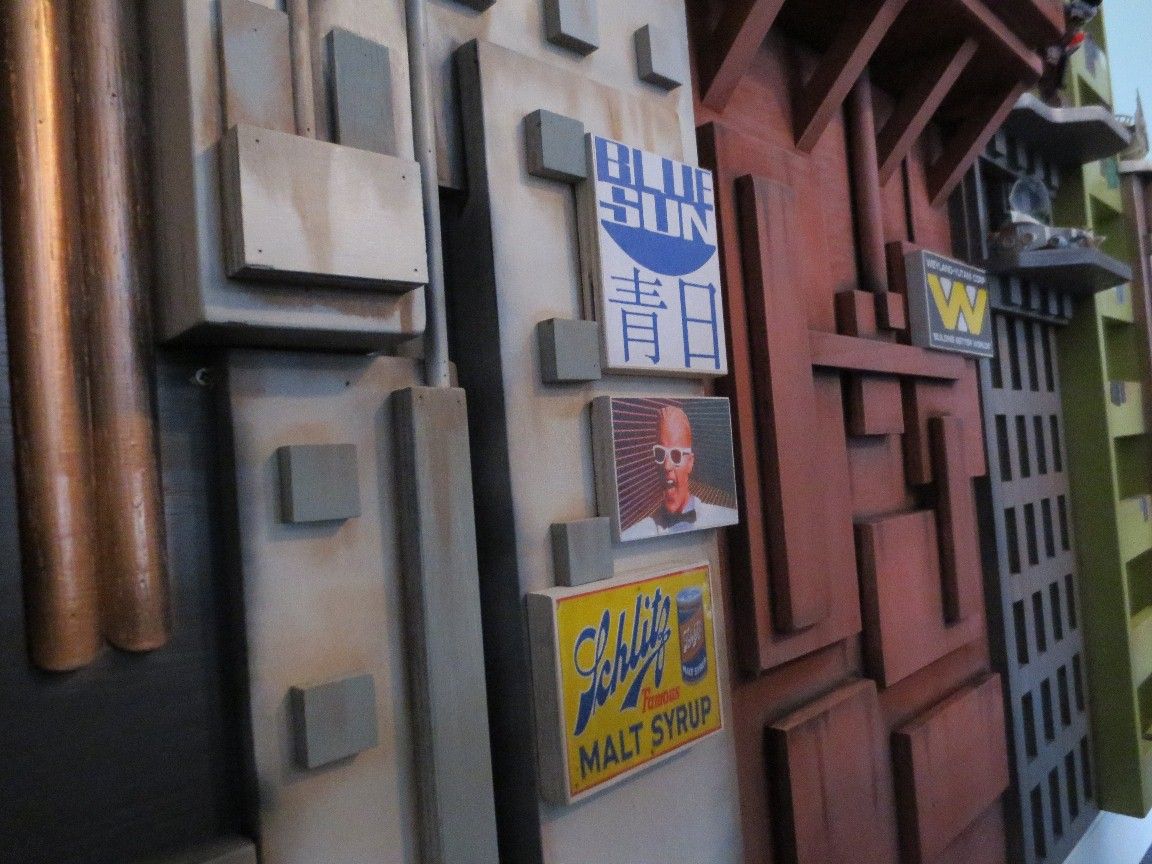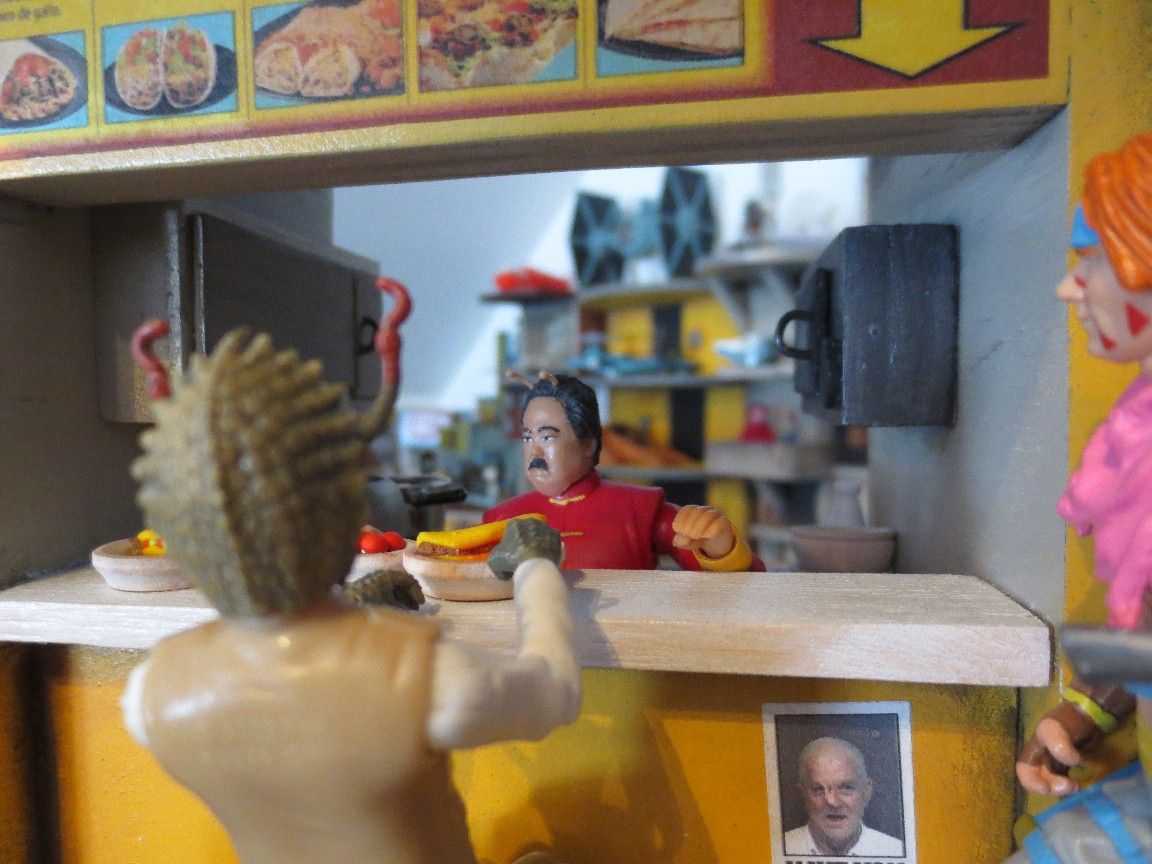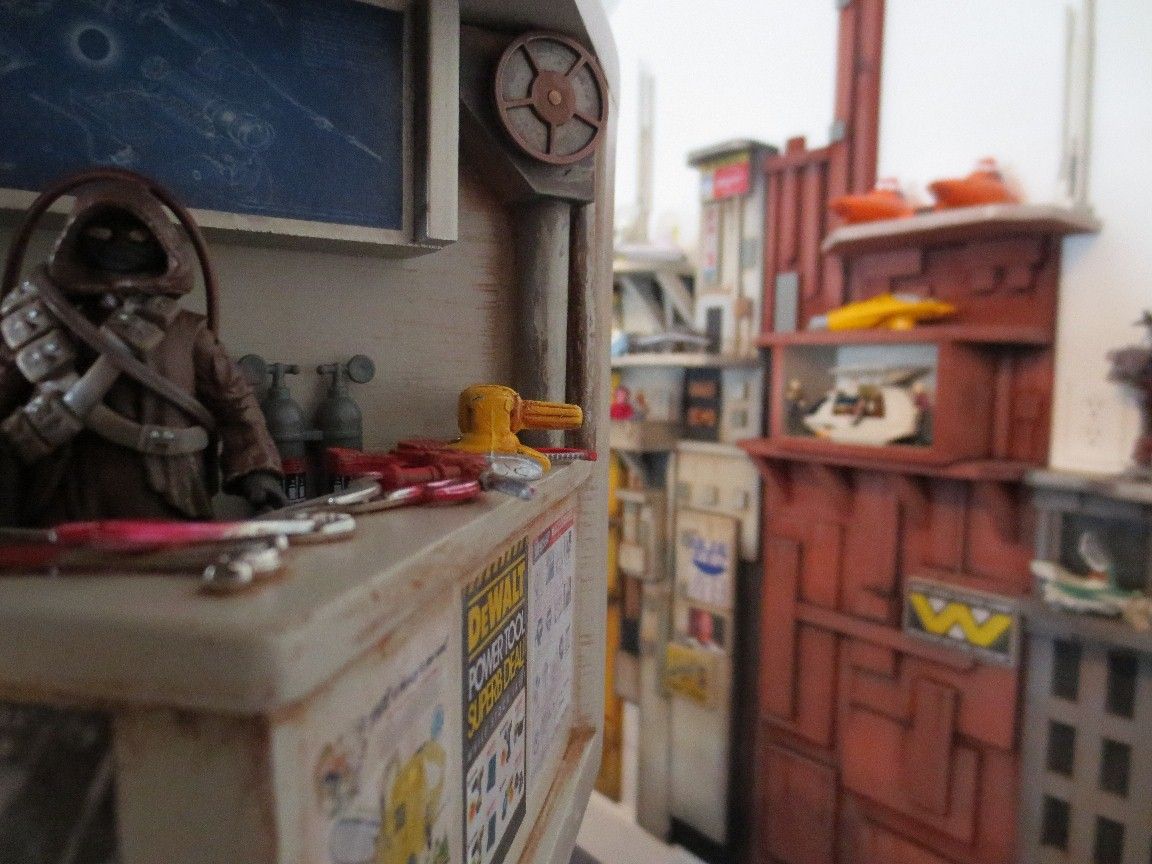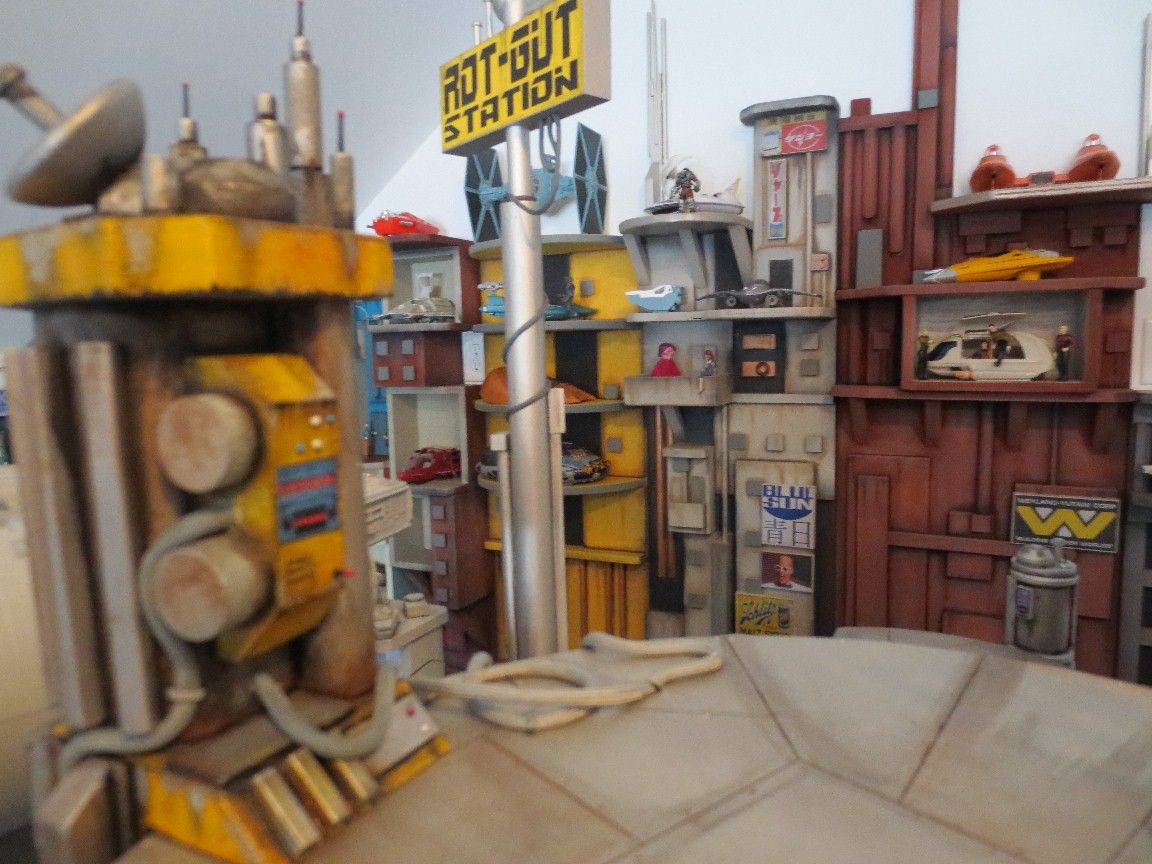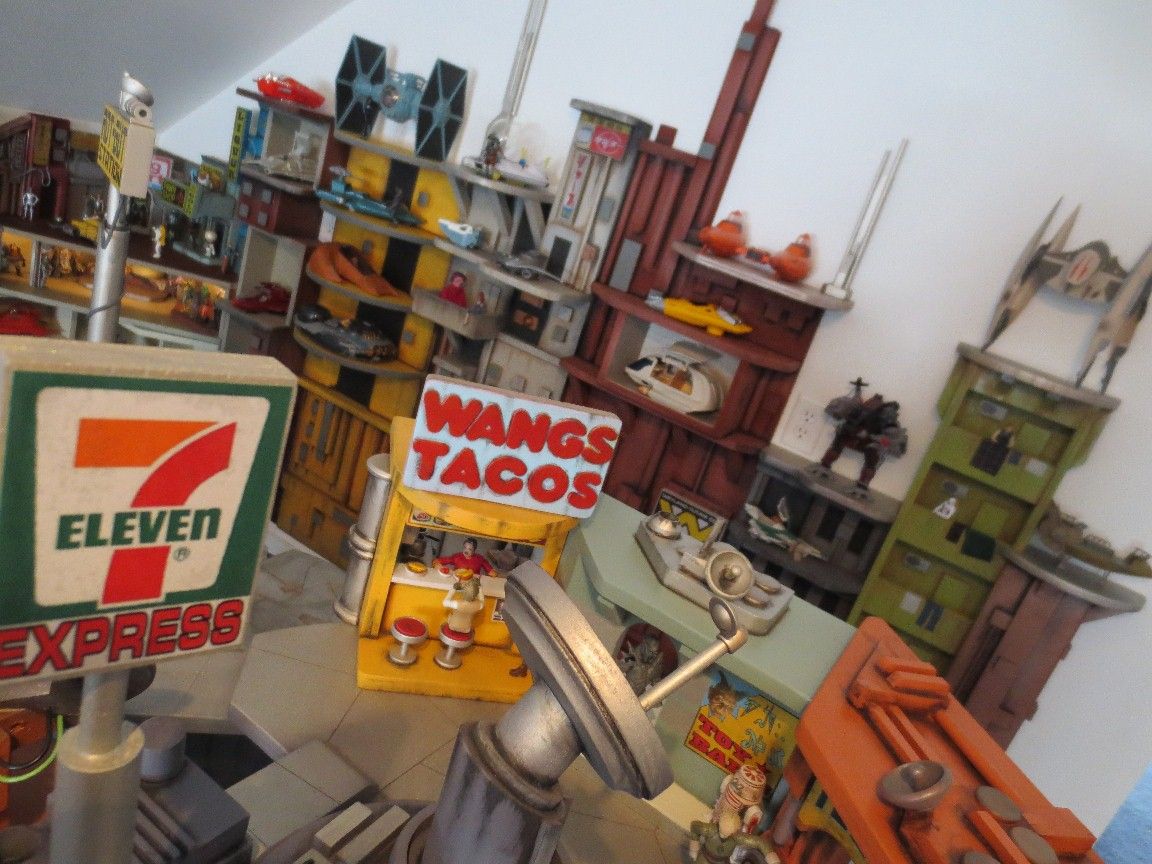 Yeah, I turned the walls into another playset.