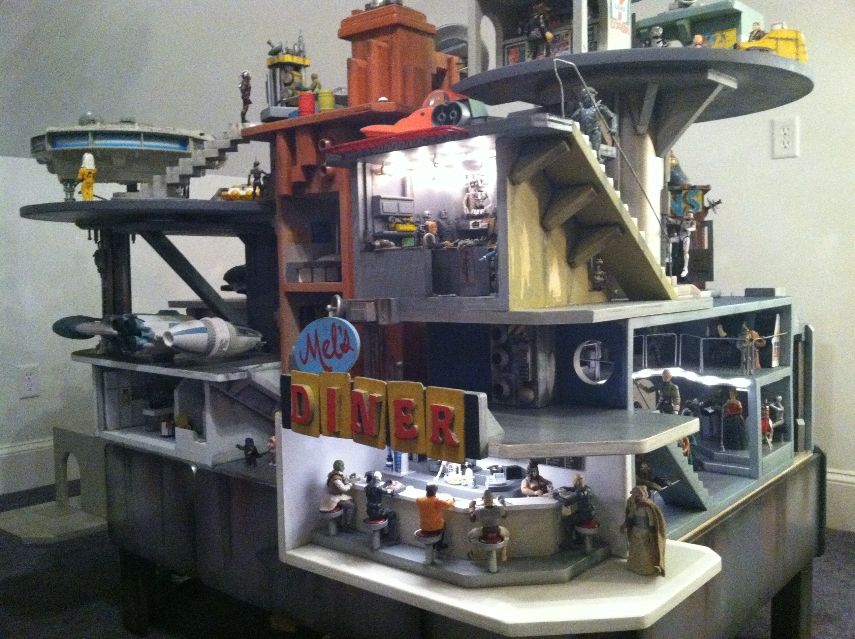 Let me start off by saying.....I hate foamcore. Don't get me wrong, I'm in awe of all the amazing foamcore based dioramas I've seen here but I personally despise working with the stuff. It's perfect for true shelf top display pieces but the stuff I make is on the far end of the PLAYset side of the diorama spectrum. I have 2 boys ages 6 & 9 and I wanted to make them a ginormous city sized spaceport and I needed the thing to last thru not only their adventures but also those of their cousins, friends and well, me.
About 99% of the entire structure is wood, mainly a mix of 5/8" plywood for the actual buildings and 3/4" for the landing platforms. Most all the piping, panels, circuit boxes, furniture, cabinets and other greeblies are wood also. I can usually do the construction of a building within an afternoon but the interior layout, painting, details and props/furniture can take a week or so.....usually longer because I work on about 6 different sections at the same time plus I don't really draw up any plans ahead of time. Each building can be removed so the whole playset is basically modular. By the time had built the 3rd or 4th building I realized the whole thing was pretty much going to be a 3 dimensional jigsaw puzzle. So far, it all measures about 6 feet long, around 3 feet wide and 5 feet tall.....yeah, it takes up a little bit of space but several kids can play on it at the same time.
This spaceport started out with the idea of being basically a nexus of all sci-fi worlds. My kids play this way anyway (I do too) with mixing all their 3.75" toylines into their adventures. If every sci-fi universe were a major city then this spaceport would be a back roads truck stop where they can all converge, refuel, pick up supplies, get drunk, have an alien tryst, and get into a gun fight. This also frees me from anything needing to be screen or story accurate. Basically anything goes when it comes to the design theme of the whole structure. I wanted something along the lines of Mos Eisley meets Blade Runner meets Deadwood. I thought the name "Rot Gut Station" sounded great for this.
Here are a few quick cell phone shots of most of the exterior.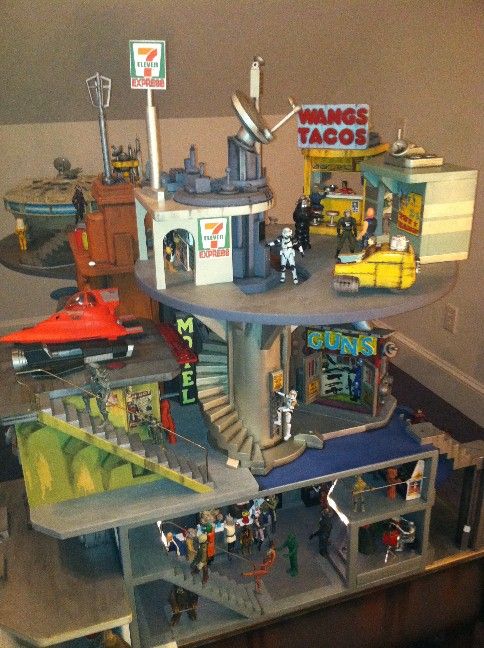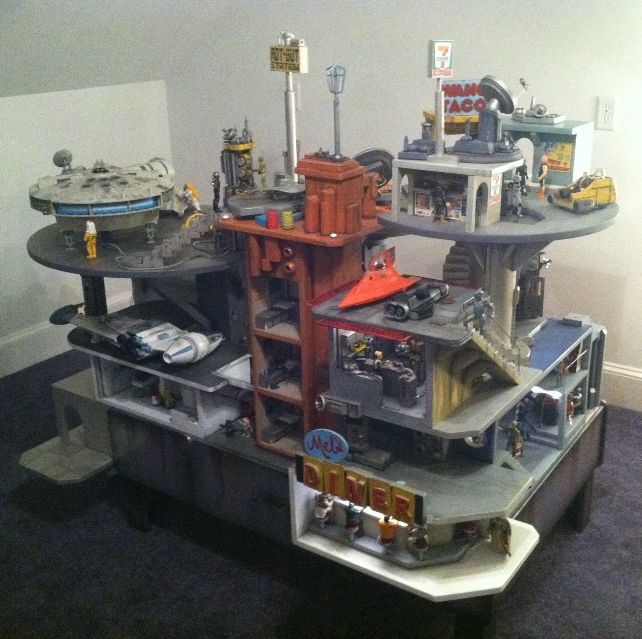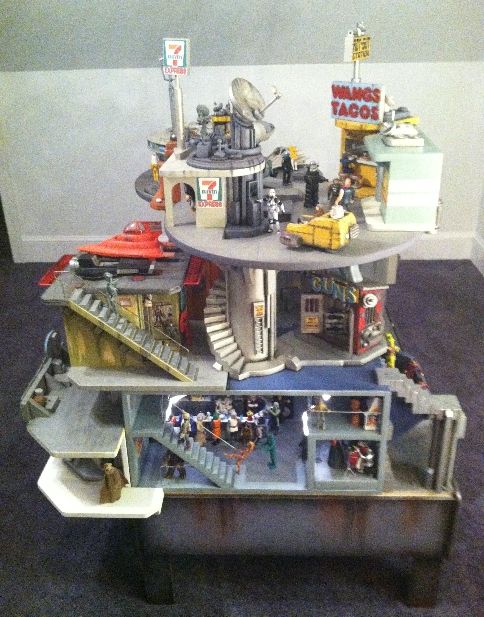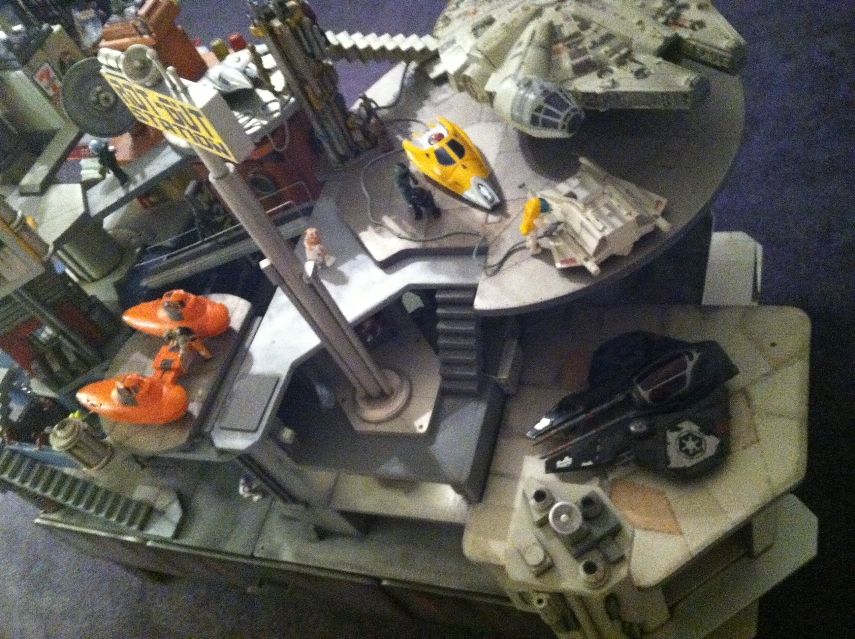 Last edited: