After 12 years of being a RS member, I figured it was time to post a few pics.
My collection started Christmas of '77 when my brother and I got our Early Bird kits. I quit collecting in the early 90's
I sold a large amount of my collection about a month ago locally. When the wife and I moved into our new home last summer, the "Man Room" downstairs had a nice gun cabinet built into the wall, next to the fireplace. My guns stay in the safe, so I converted the cabinet into my SW display shelves this weekend.
If it couldn't fit in this cabinet, it was sold. My focus is what survived my childhood and a few things bought through mail order in the late '80's, like the POTF figures.
To make a long story short, I was 8 and my brother was 15 when SW was released in '77. Even though my brother was "too old" for toys, mom was buying for him when she bought for me. She stopped doing this in '79.
His stuff was boxed up and put in my parent's attic until the late 1980's until I bought it all from him. I got his Early Bird set w/figures, 12 & 20 backs, Sears Cantina with figures still in the baggies and his Mail Away Fett for $200.00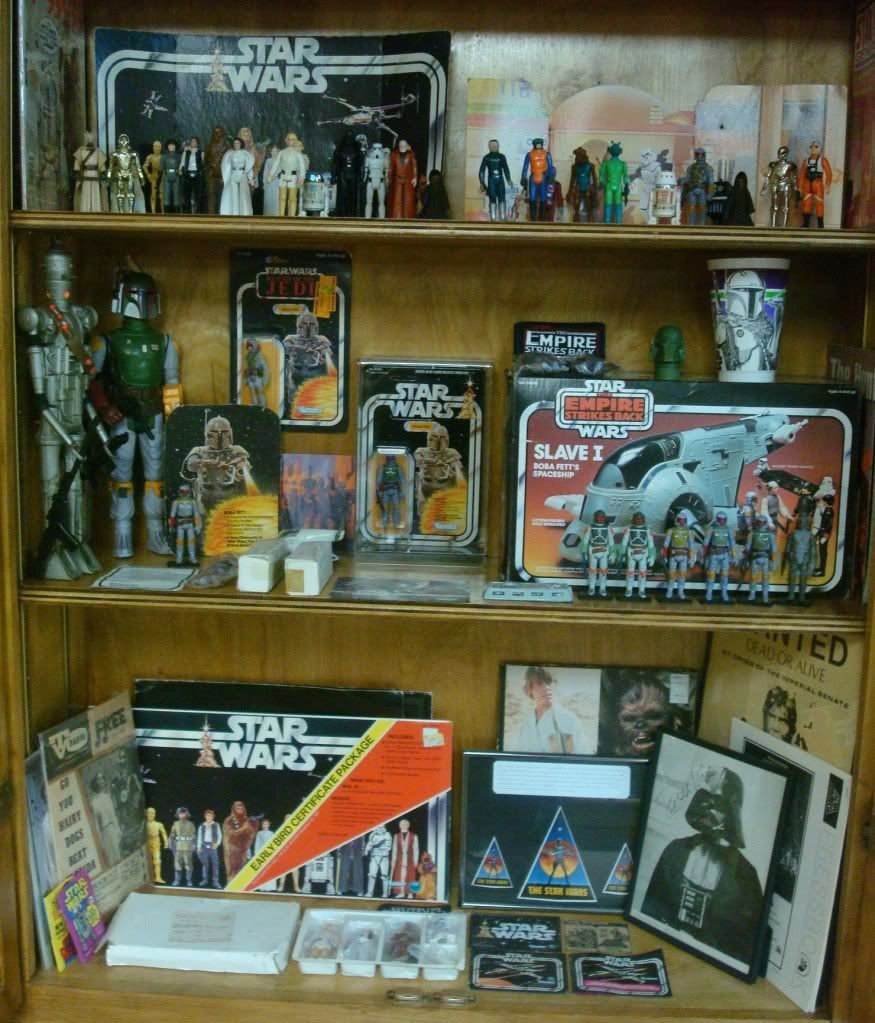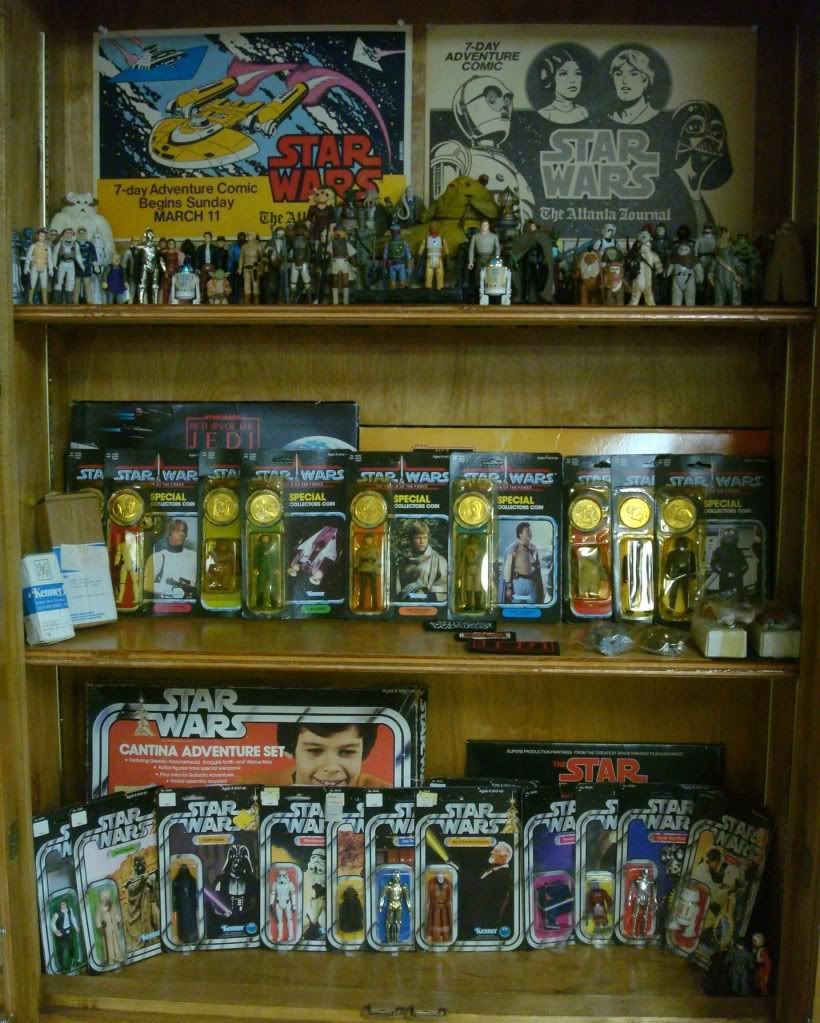 The "autographed" Darth Vader photo is from 1978 or 1979 when I met him at a Richway store. I remember 20 backs on display near the platform he was on, so I've always thought it was a Kenner promo tour.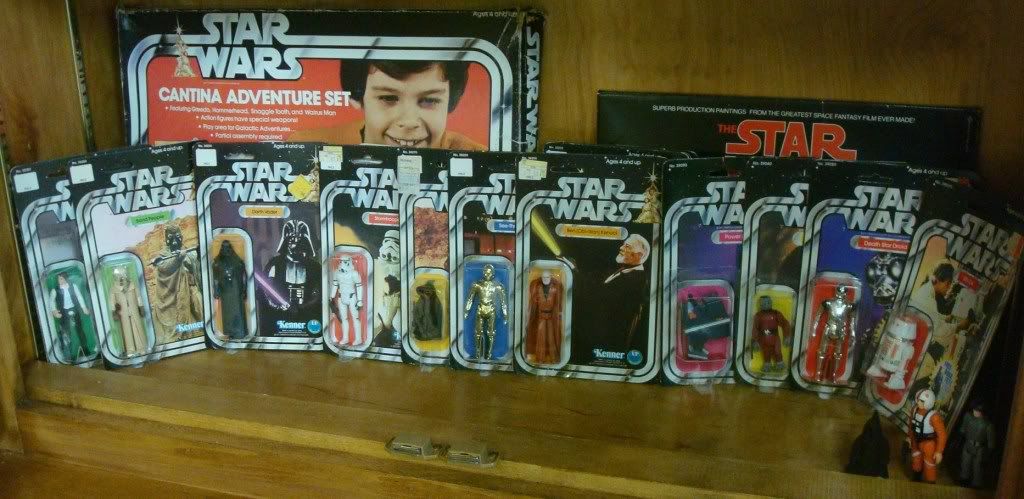 My Early Bird & Sears Cantina backdrops survived my childhood.
My Early Bird Set had the DT Lightsaber, but my brother's did not.
The unpunched POTF figures and the "The Star Wars" decals in the pic above were purchased in the late 80's from a dealer that advertised in the back of Starlog magazine. They had purchased a bunch of stuff from Gary Kurtz.

The ROTJ Fett was purchased around 1990 for $3.00 at a comic book store around 1990. That's a MarkPoon RocketFett in the case. The other one behind the large size IG-88 & Fett is a crude reproduction card that I've had since the early 90's. (The only two repo items in my collection)