Staff member
Administrator
Joined

Nov 30, 2005
Messages

19,852
Reaction score

3
Location
The Clone Wars Episode Guide: Altar of Mortis
"He who surrenders hope, surrenders life."
Synopsis:
Before the Jedi can leave Mortis, the Son takes Ahsoka captive in an attempt to entice Anakin into joining him to use their combined strength to overpower his Father and Sister. Meanwhile, the Father attempts to stave off a disastrous showdown between his children and maintain the Force's increasingly precarious balance on the planet.
Director:
Brian Kalin O'Connell
Writer:
Christian Taylor
Key Characters:
Anakin Skywalker, Obi-Wan Kenobi, Ahsoka Tano, Father, Daughter, Son.
Key Locales:
Mortis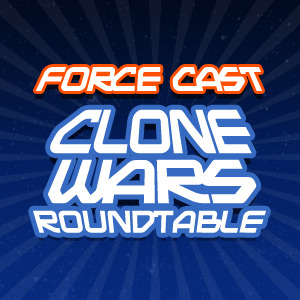 Is it all a dream? Was that really Qui-Gon Jinn? Is Anakin the Chosen One after all? Find out what we think as we look at the first two episodes of
The Mortis Trilogy: Overlords
and
Altar of Mortis
with special guests "Big Honkin" Steve Glosson and former LucasArts Sound Designer David Collins.
Click
here
to listen!
Panelists:
Jason Swank
Jimmy Mac
David Collins
"Big Honkin" Steve Glosson