I got this from a fourm member about six years ago.
He said he and a bunch of other thrill seekers got the exact location of where the
Jabbas barge set was and started digging.
They came up with a bunch of stuff like a rail off the barge, alot of wood pieces and some pieces of the pit itself.
There are some pics of the expedition somewhere buried here in the fourms but i cant find them.
Anyway my piece was alot bigger but i had to cut it down to fit in a trading card box for display.
Its so brittle it just crumbles in my hands so i wanted to protect it.
One side is still painted with the gritty sand colored paint.
i know its not much but i could afford it and i trust the source.
The first pic is the piece and the second is the stuff in which it was found.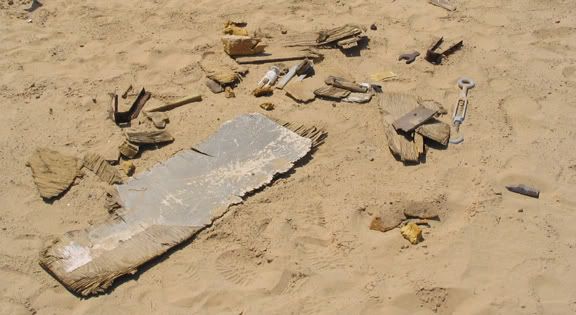 Last edited: