Joined

Jan 27, 2007
Messages

1,101
Reaction score

0
I wanted to write a comprehensive review on two Helmet Kits professionally assembled and made by Richies Armour so pilots in our base could have a place to source a superb lid over inferior afforadble Rubies helmets.
Boy was I so wrong.
First and foremost I believe that it is important to continue with the review to show you guys what you would expect in way of quality.
As we ordered two helmets, I can't think of a more accurate way to come to an overall decision rather than just review one helmet.
Review:
Both assembled helmets arrived in a large box and filled with protective foam. I was rather impressed with the packing methof Richie chose as the helmets were even cling filmed to reduce possibility of kit coming away in transit.
At first glance and to touch the helmets come accross as the real deal. Sturdy construction at first glance and a lot more rigid than a Rubies.
Mic
OMG!
Multi core bit of cable even with the cores sticking out of the back!!!
The mic hangs and does not sit in position as the cable does not have the tensile strength to suppor [censored]'s own weight.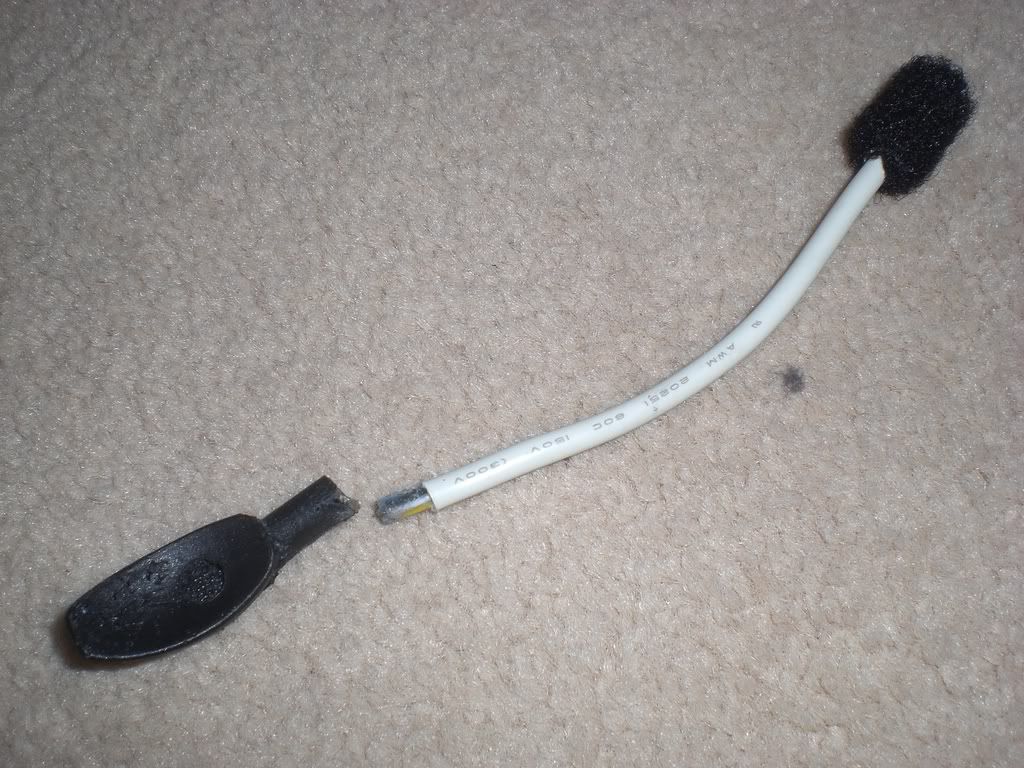 A rigid larger diameter cable could have been used and not a flex!
Even as I removed it from it's secure fixing (velcro wrapped around the cable) the mic tip came away and looks like it was held together with hot gule (now I'm thinking to myself I hope the helmet is not held together with hot glue and he has used impact glue)!
Visor
Can't really complain about the visor itself as it is made well and looks the part!
BUt, theres a but! The visor is not the only thing you can see when wearing the helmet as the lids were not assembled symmetrically: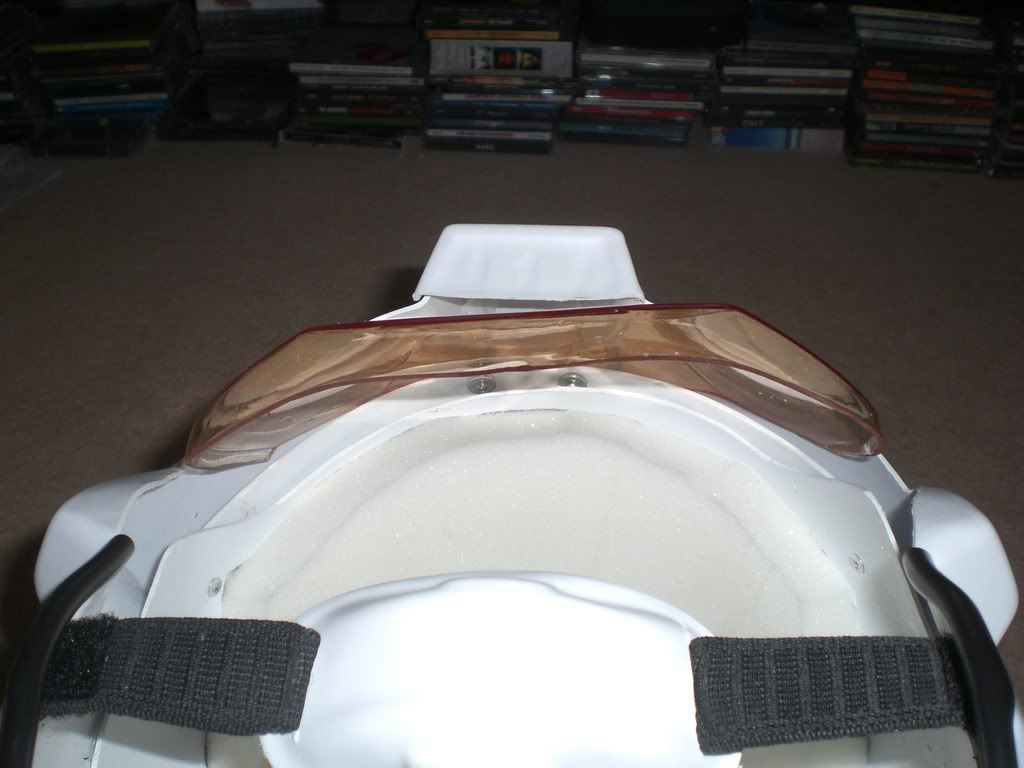 At one side you can see the bracket which the visor bracket fits on: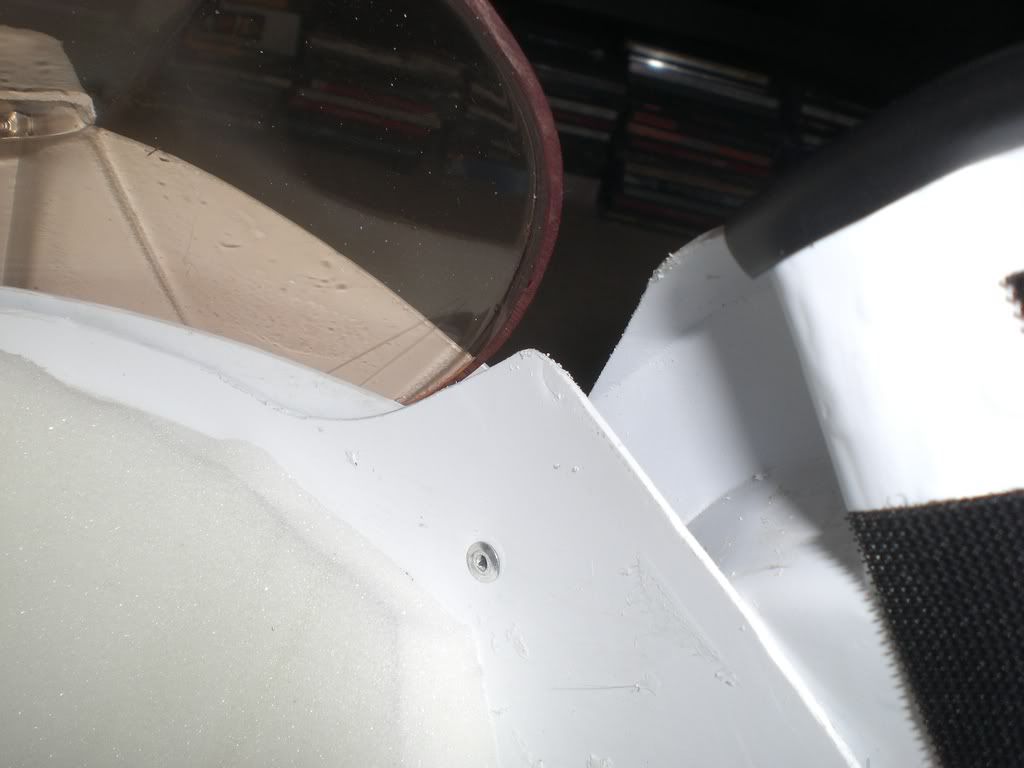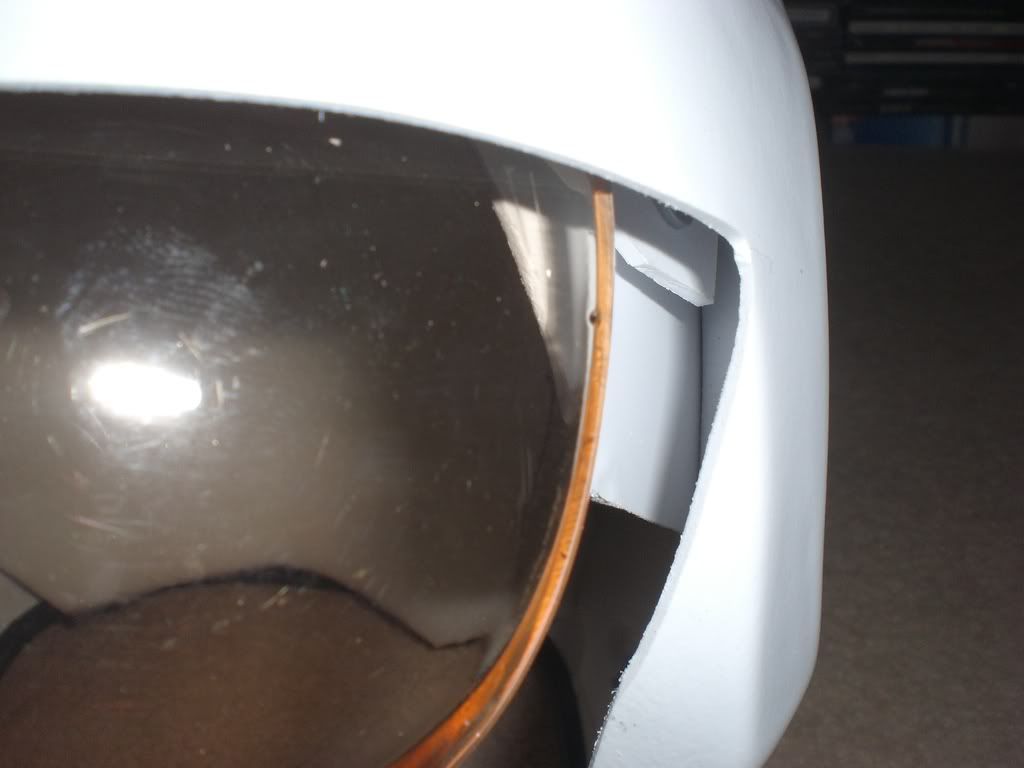 On the other side there is nothing: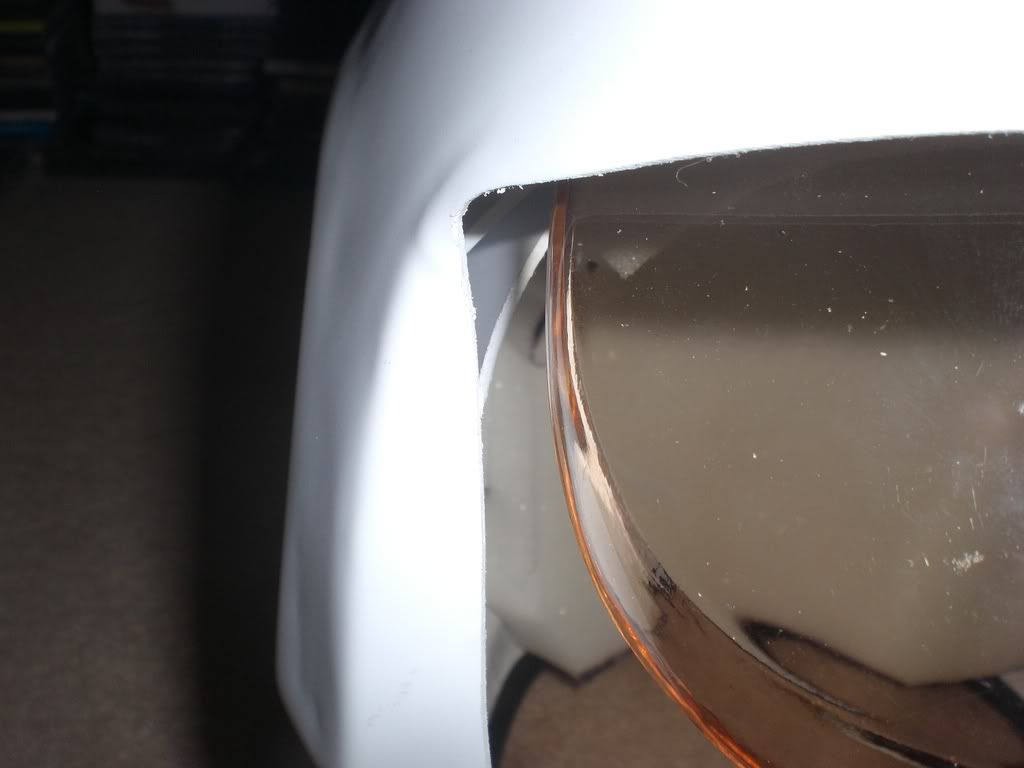 Chin strap
When trying on the helmet, this was the first thing I picked up on.
The chin strap has no adjustment and felt like it was going to take my head off lol!
Construction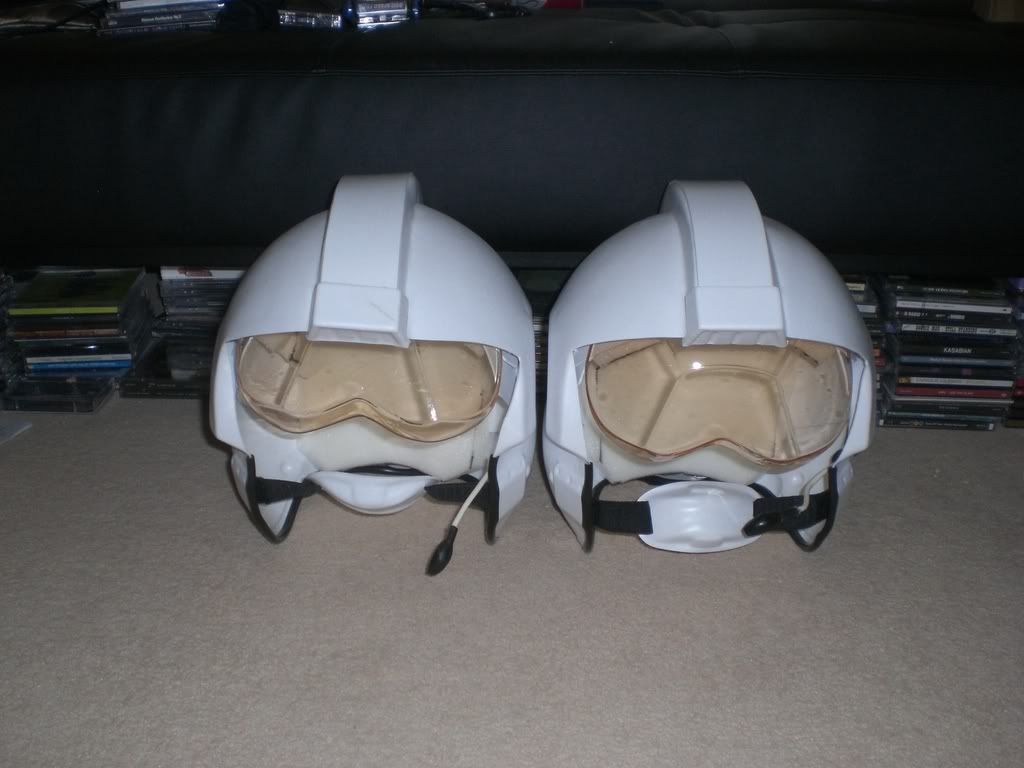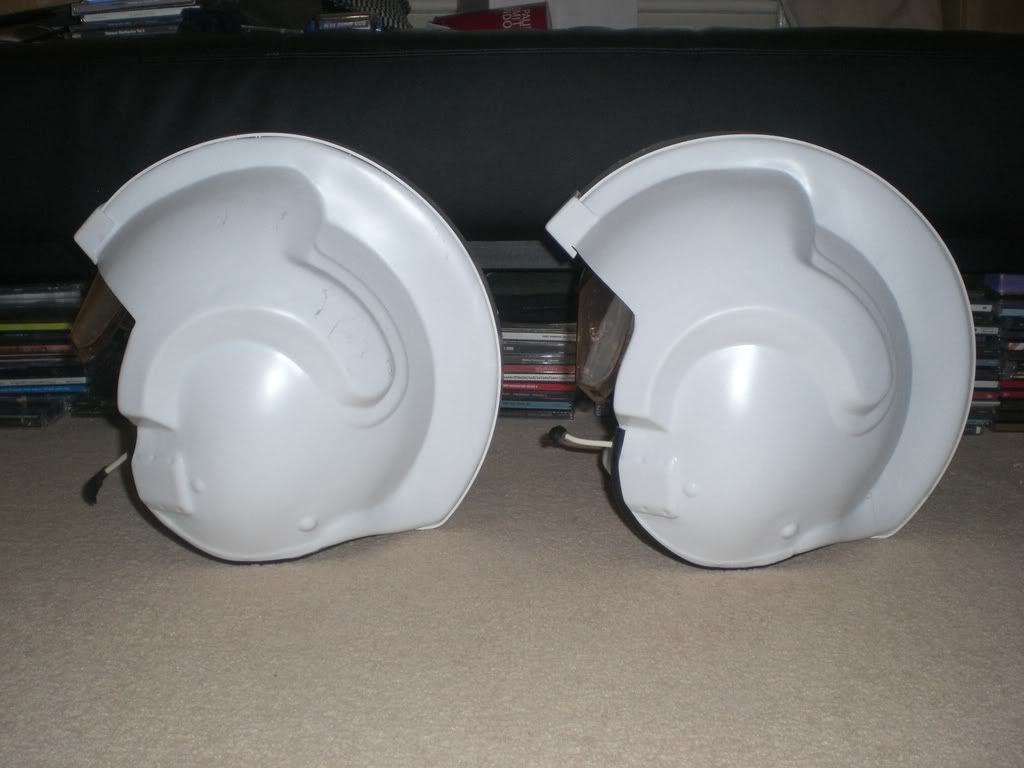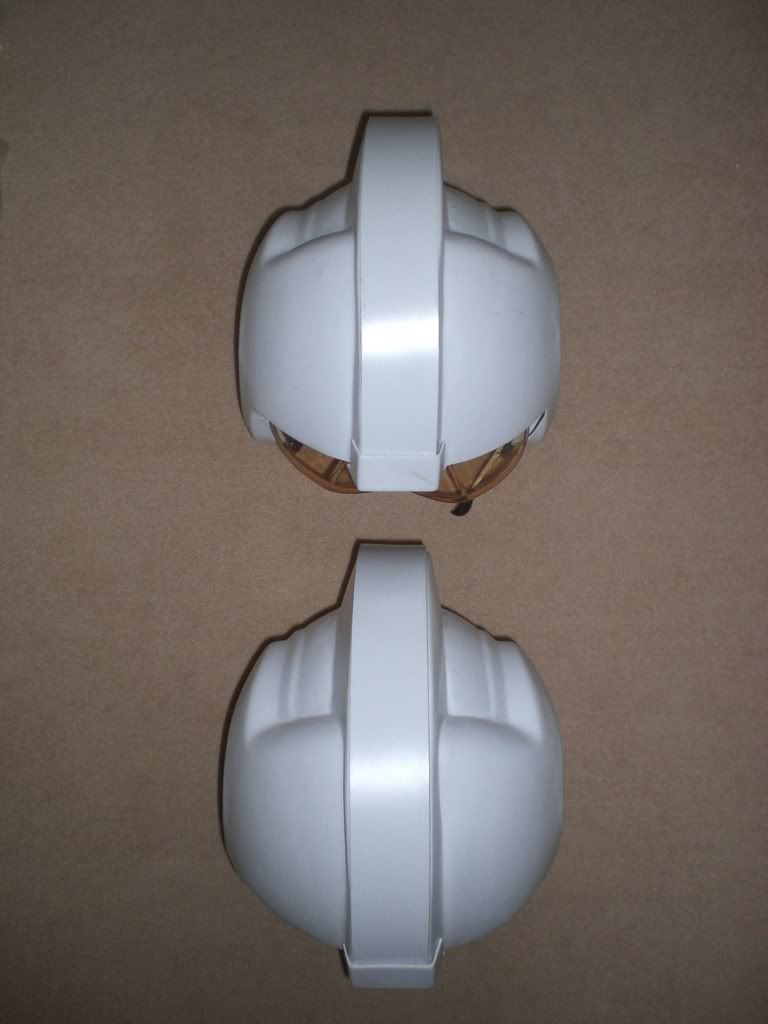 From afar the kits look nice assembled and really do look the part of a proper pilot helmet.
Unfortunately from an arial view one of the lids Mowhawks resembles a banana more than a uniform stripe! The kit looks twisted and assembled extremely poorly.
This helmet did not have the Richies signature in it which surprised me and I wondered wether the money I paid extra for Richie to assemble went to a non- professional labourer?
Little things like the front cap not being straight can make a difference!
And not even secured flat to the helmet and even with hot glue: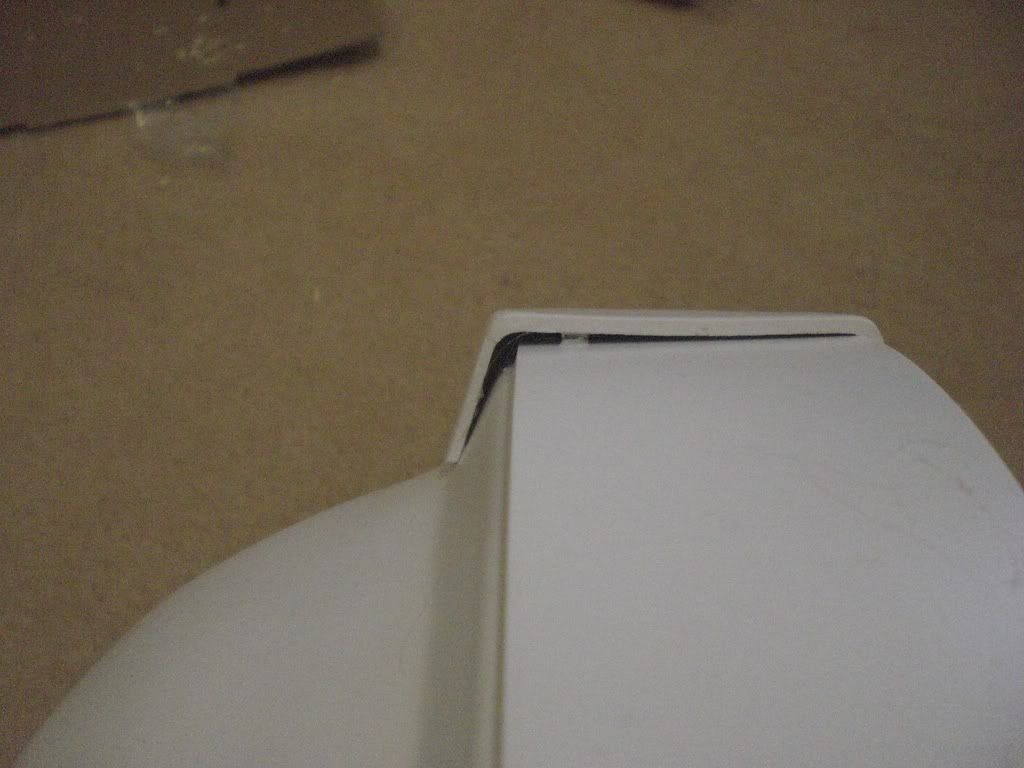 Nothing really seemed to marry up correctly and I don't know if it is just me but from what everyone says about Richie I was expecting a work of art!
Instead I got a mottled poor quality kit:
Which resembled both an orange: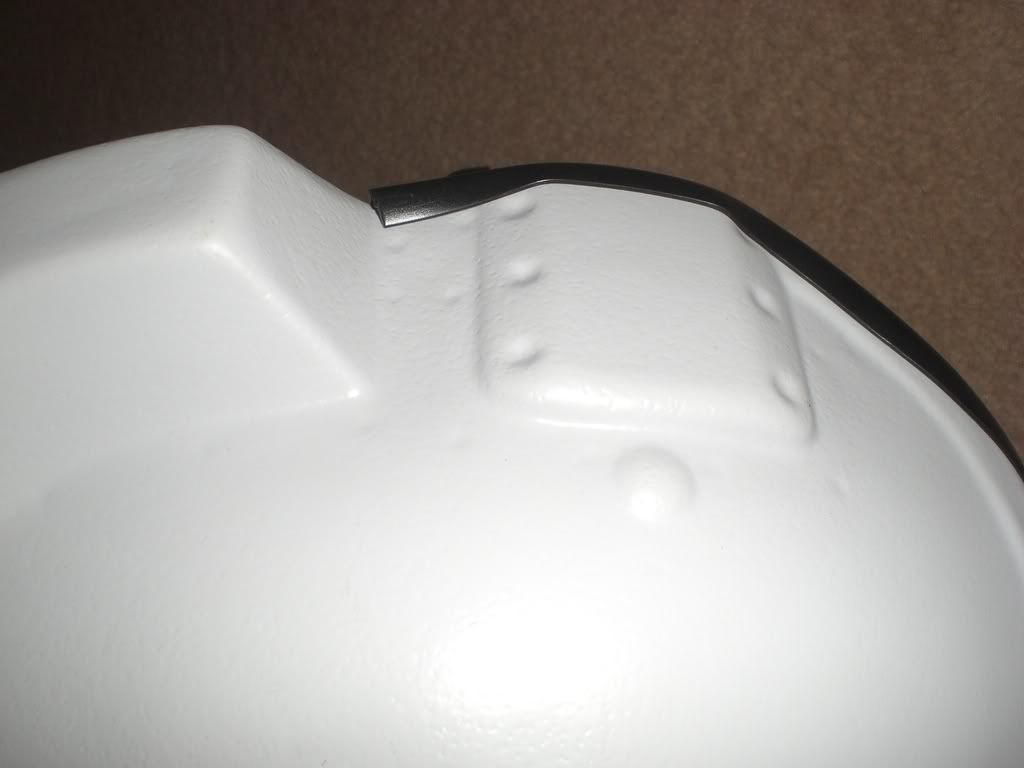 And a Banana: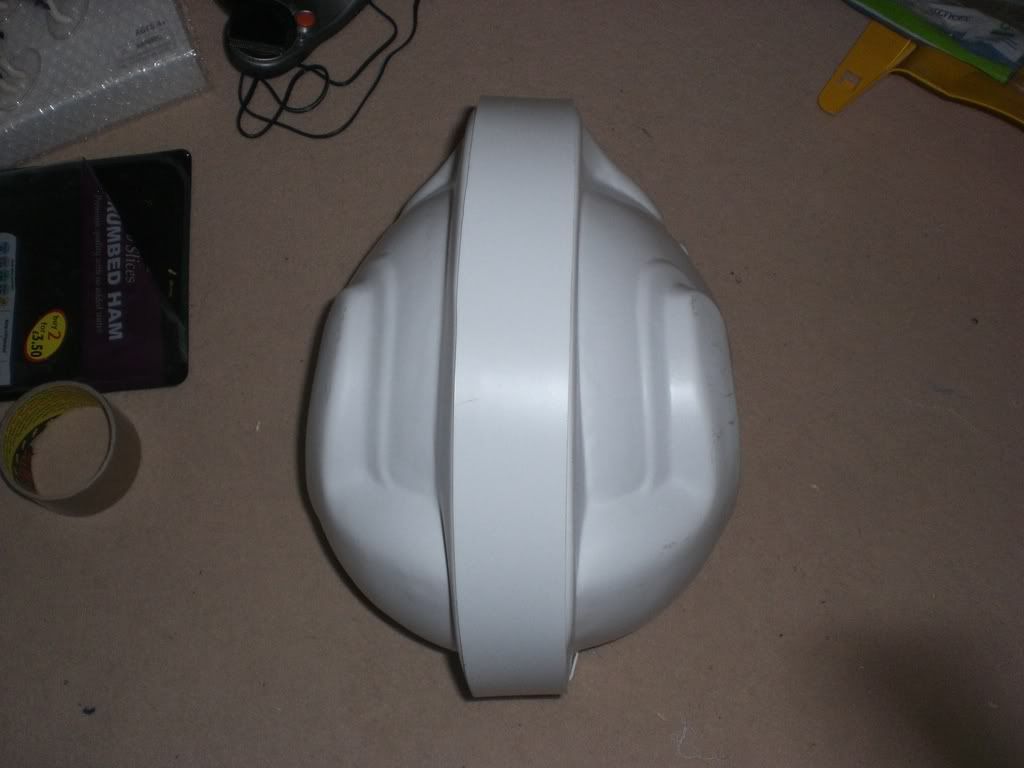 Conclusion
I work in engineering, and have done since I was 16 serving a modern apprentiship in Mechanical and Electrical engineering and know a few things about tolerances and precision.
I felt these helmets lacked any precision or accuracy and were rushed together for a quick buck.
Maybe it is just me and I'm being too picky but from all the raving reviews I have heard of Richie and to buy two kits and both assembled poorly and with no love! I am shocked and so let down.
I won't hear anyone put down a Rubies, even if you have to mod them as I am going to have to mod these more than any Rubies lid to make them troop worthy.
Fair enough if this was just kit form I would have made a big song and danced about them as the kits are quite nice. But we paid extra, and that money come out our pockets hard, to get a professionally assembled helmet from the man himself.
If you disagree with this review or think I have been slightly biassed or posted non factual info, PM me and I will address that. But I promise you nothing has been doctored and this is an honest analysis on the item we received.
Please ignore my Grammer as I don't write much but thought it wise to show you guys what you could be getting yourselfs into if you pay extra for an assembled kit.
Paul.
...and yes, I ate the crumbed ham while writing the review and it was nice!