As the battle lines firm up between the Eastern Alliance and Colonial Military, a new task force rushes out to join the carrier group already on station. This new group contains mostly ships built with tech improvements the Alliance learned from the short time they had the Prometheus. Even though they now have access to some tech information, the Alliance still can't match the Colonials on building or miniaturization of components. Therefor, both engine and weapon system remain larger than Colonial counterparts.
With the single exception of the Tantive 4 repaint, all these ships came from Novastar. For those of you who havn't yet picked up any of his ships, you'll be pleasantly surprised. There is generally very little flash along the sides or air bubbles in the mold. His kit bashes really work well together and could fit easily into the Colonial fleet. I like to use a lot of them for the EA forces just because many of them DO look different, but I've got several joining the Colonial fleet soon. Novastar also typically gives you a couple extra weapons which allows you to customize your ship.
You can check out these and other great customs over at
Starship Combat News
. You'll mainly want to hit the "Minitures Gallery" to see a lot of the cool customs, but also check out the Scratchbuild to see some cool totaly custom ships.
First, here'a a group shot of the reinforcements...
Fast Attack Battlecruiser (Hasbro Titanium)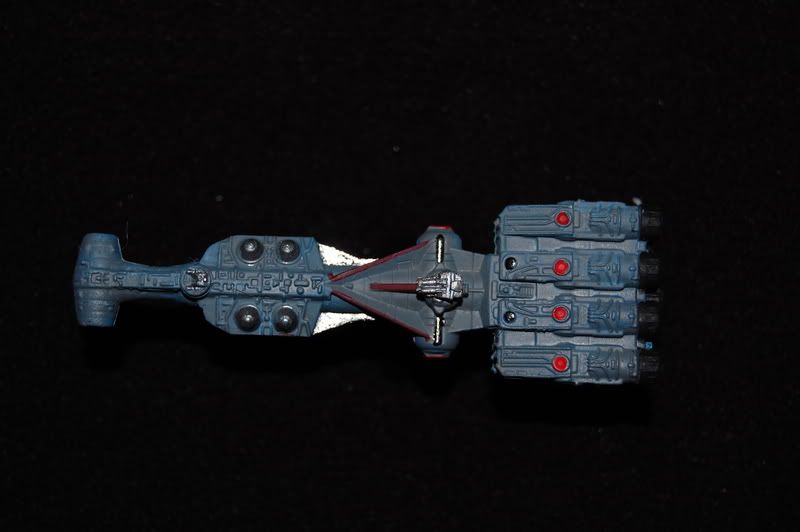 Tracker & Hunter Heavy Frigates (Novastar)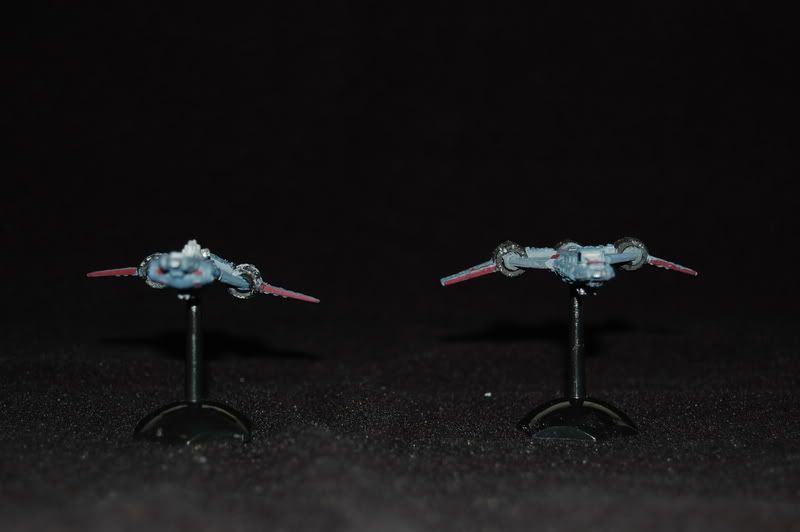 Spector & Sniper Gunships (Novastar)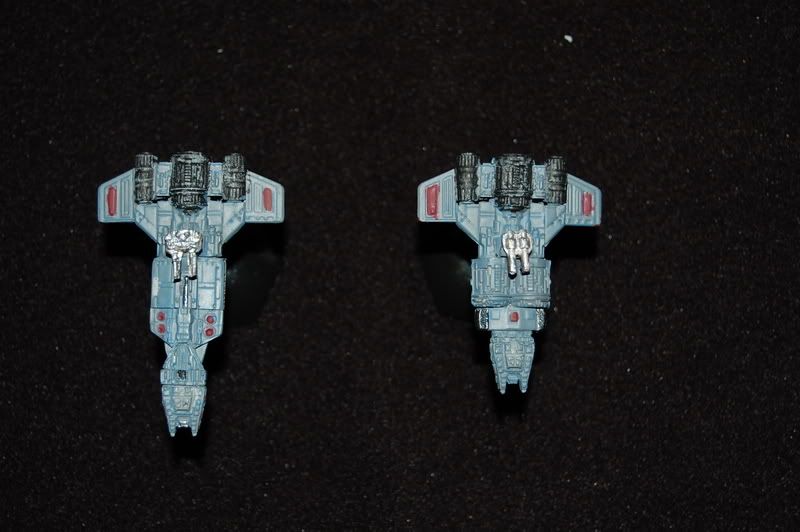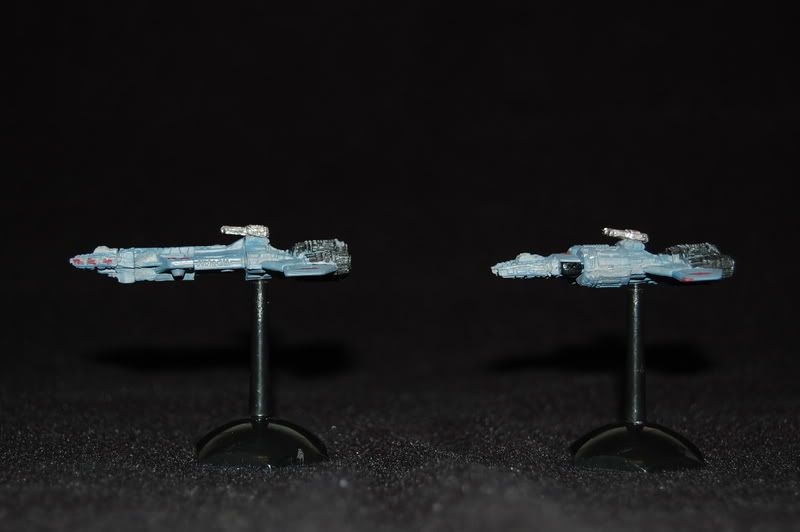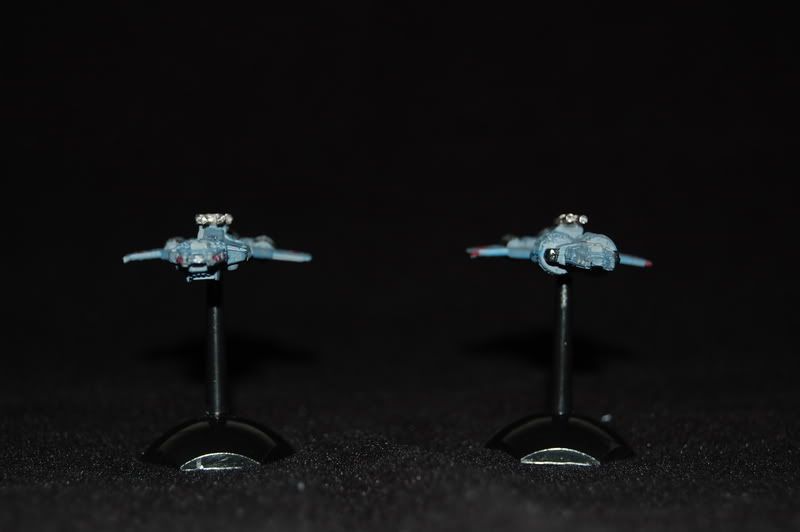 Sentinal Heavy Destroyer (Novastar)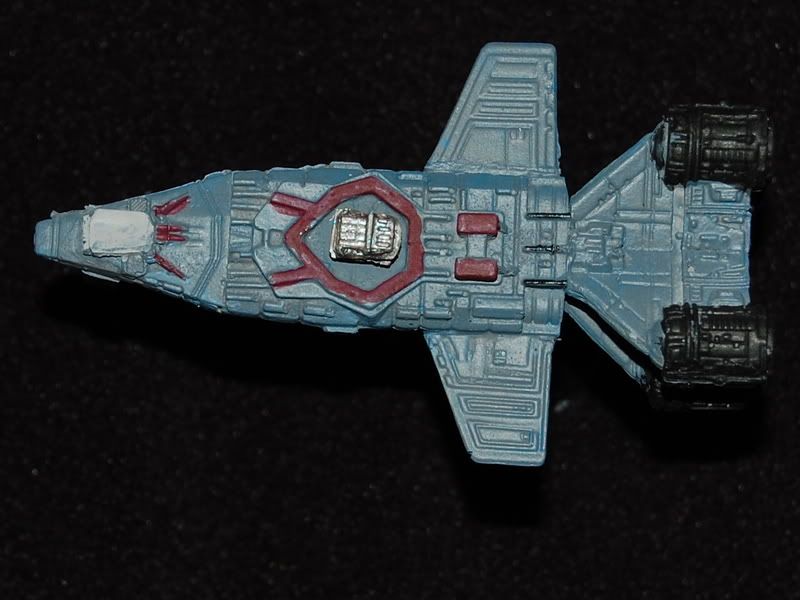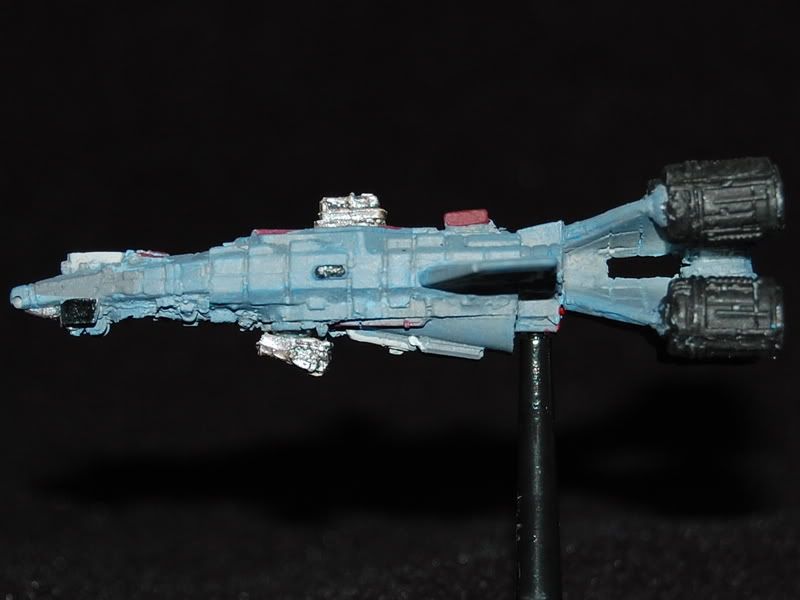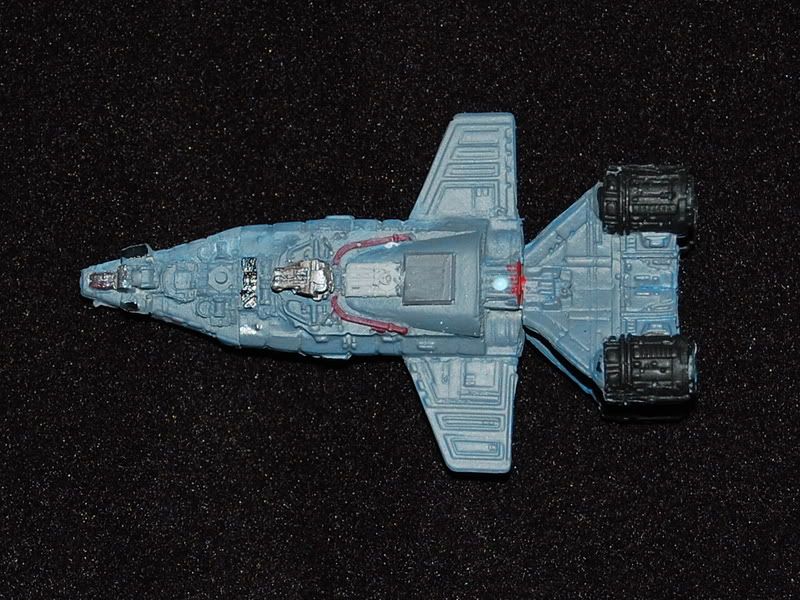 Warstar Colossus Class BC (Novastar)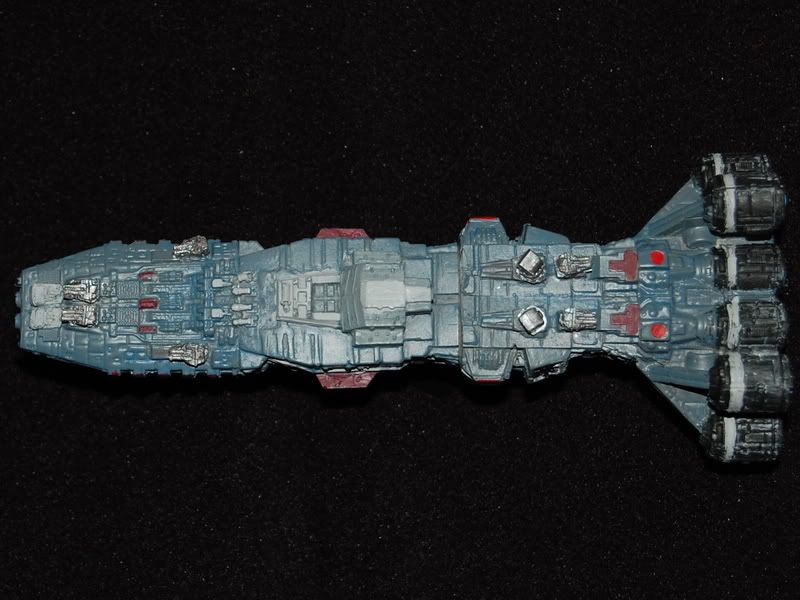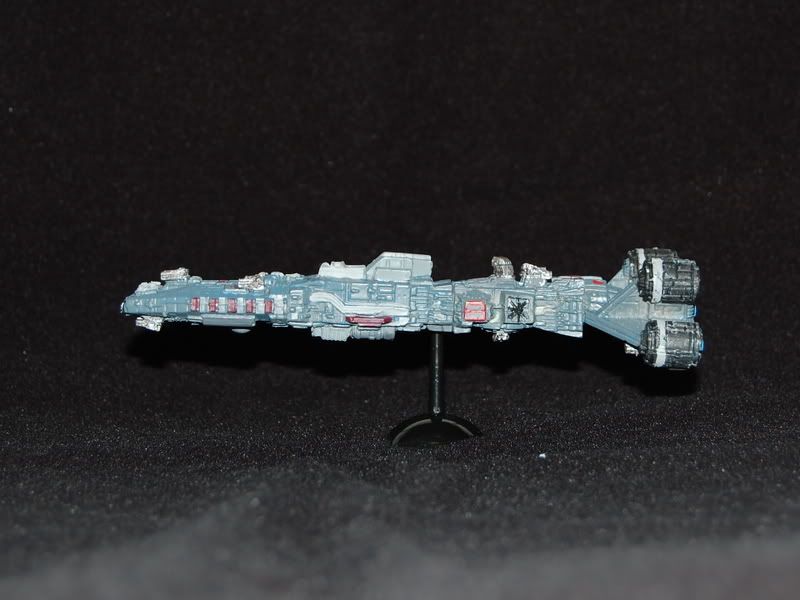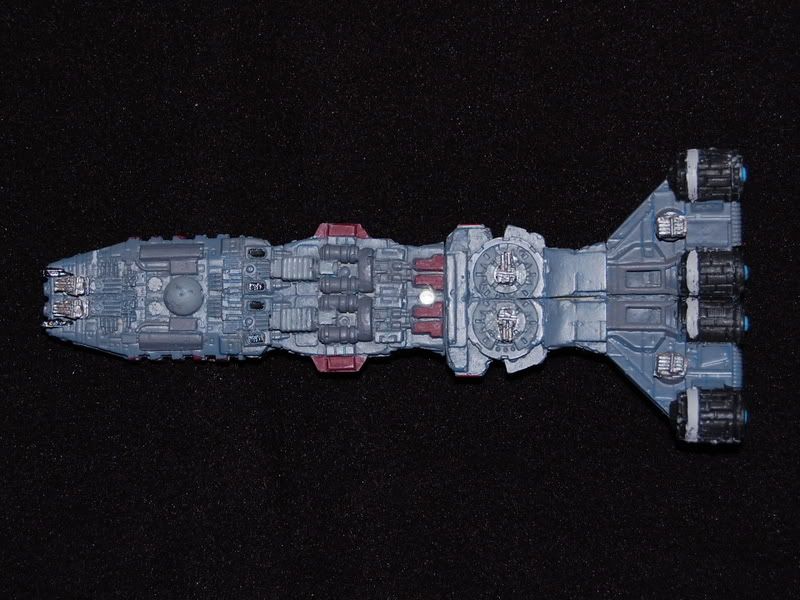 Prator's Pride Fleet Shot
Thanks for looking. Coments and critiques welcome...
Spyke