Regal Robot
has new creature items coming out October 7th!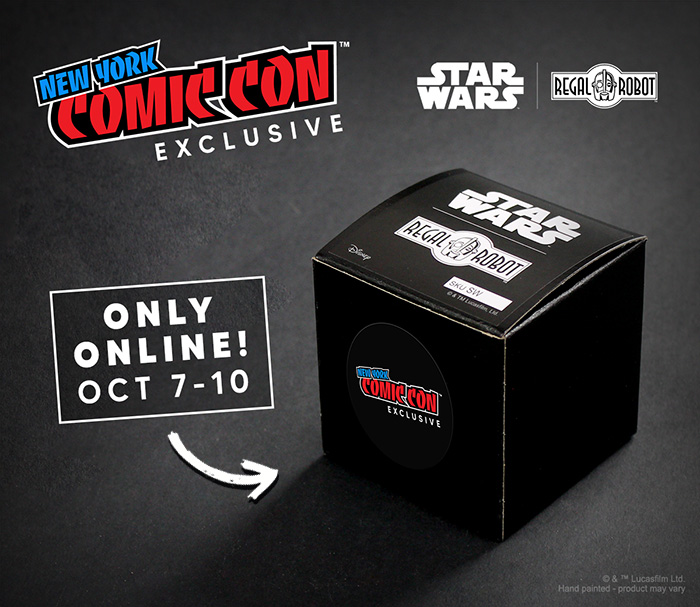 Today we have a sneak peek at TWO upcoming Star Wars™ magnets that fans can bring home starting October 7th.
Up first – Regal Robot's ONLINE ONLY New York Comic Con exclusive is also the last magnet in their introductory Beast Collection. This limited-time exclusive will be available to order on their website for just 4 days (from October 7th through 10th). Price to be revealed later.
The second release that day, is the debut piece in their new "Separation Collection" series of magnetic mini sculptures! See below for a teaser image and we suspect that fans of Star Wars: The Empire Strikes Back™ will guess this one right away!
Don't miss out on these great new creations! Sign up for
their newsletter
and we'll let you know when you can reserve yours!
In the meantime, check out their other great magnets and decor in their
Star Wars Art & Decor section
.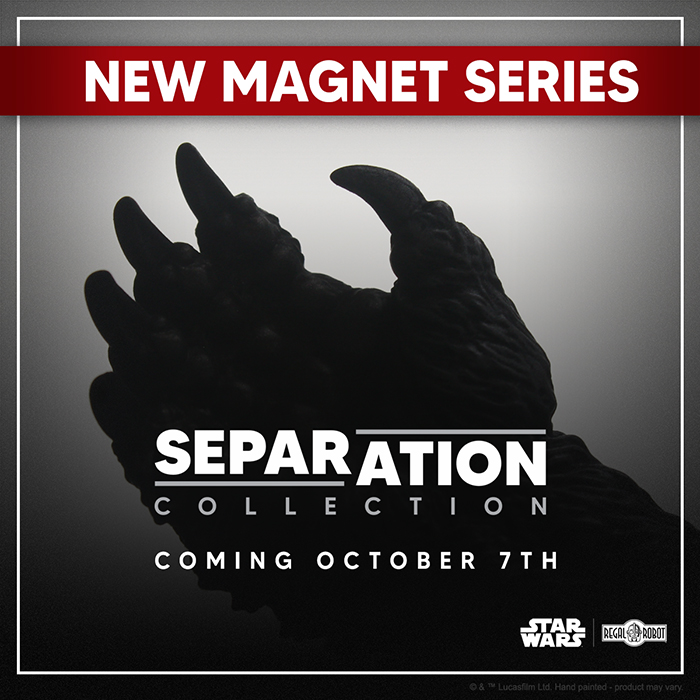 Do you have any of their creature magnets? What would you like to see in a magnetic sculpture? Let us know below!