Happy Life Day
Rebelscum
! The holiday shopping season is nigh and we wanted to offer some suggestions for the
Star Wars
fan in your life (or maybe you are looking for suggestions to add to your own list). Nick Napoli returns to share just some of the gift options that are available for collectors of any age. For more from Nick Napoli, check out
CoolToyReview.com
.
Rebelscum.com's 2022 Holiday Gift Guide​
by Nick Napoli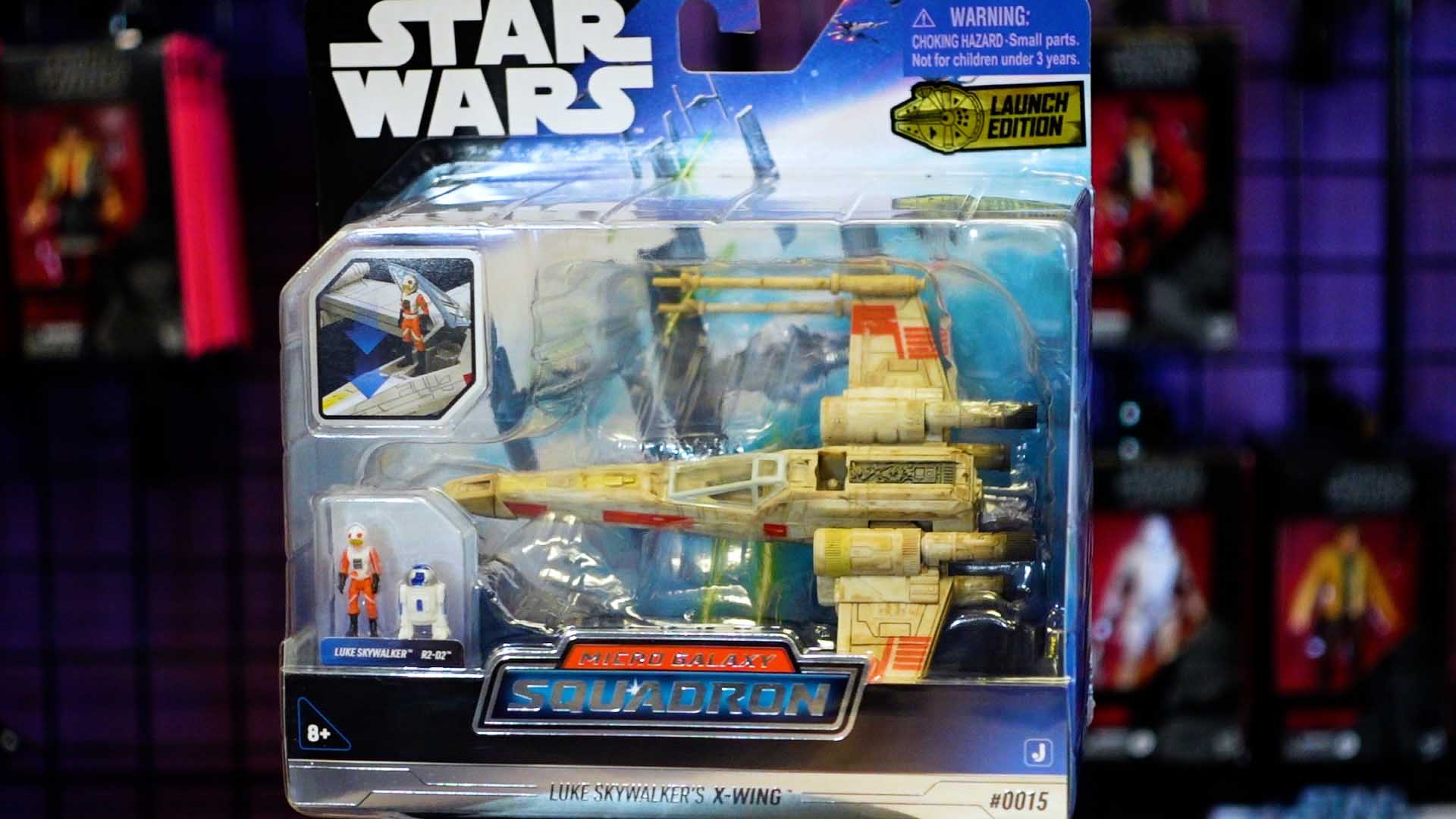 Miniaturized versions of the galaxy far, far away, the Jazwares line of
Star Wars
vehicles allows fans to display their love of starships at a much more friendly price point while taking up less shelf space. Still packed with great detail and features, it makes for a great stocking stuffer for the discerning collector.
See our review of Asajj Ventress's Ginivex Starfighter.
Also see our look at Luke's X-Wing Fighter.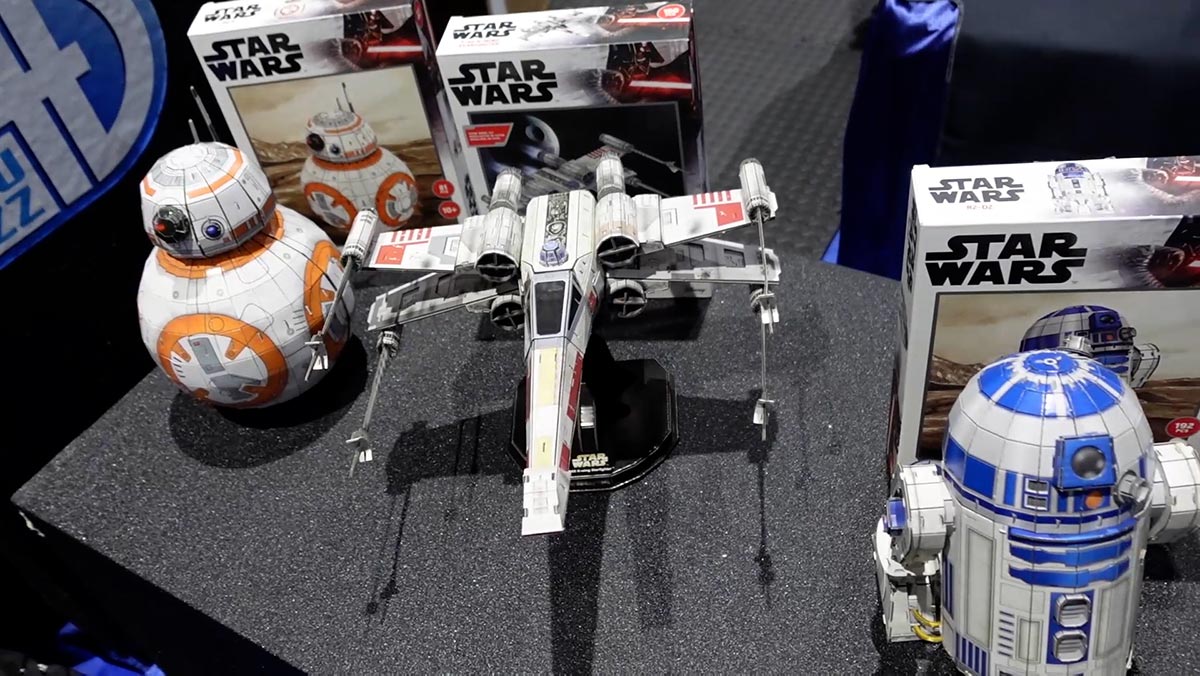 Something new is stirring. These models are all about giving you a fun and different building experience than what is offered by other companies out there all while using thick cardstock paper. The build times for these models range between 2-4 hours depending on the set and your experience with their product, just take your time and follow the directions. When you're finished you'll have a really nice looking display piece for your shelf.
Check out our AT-AT review here.
Check out our Mandalorian N-1 Starfighter review here.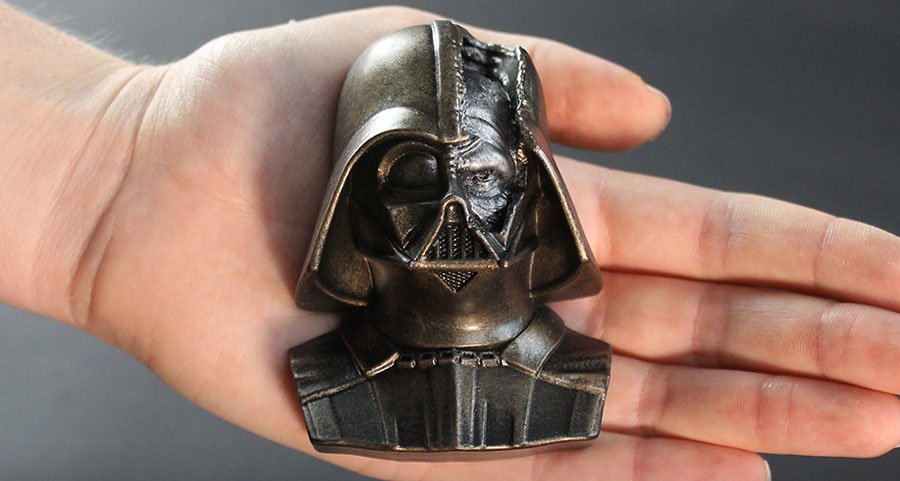 Perhaps you think most of their stuff is larger in scale, but Regal Robot has some great smaller items with amazing detail that really capture those big screen details. Everything from magnets to space slug pencil holders, you should be able to find a unique piece for the fan in your life.
Check out this recent battle-damaged Darth Vader magnet.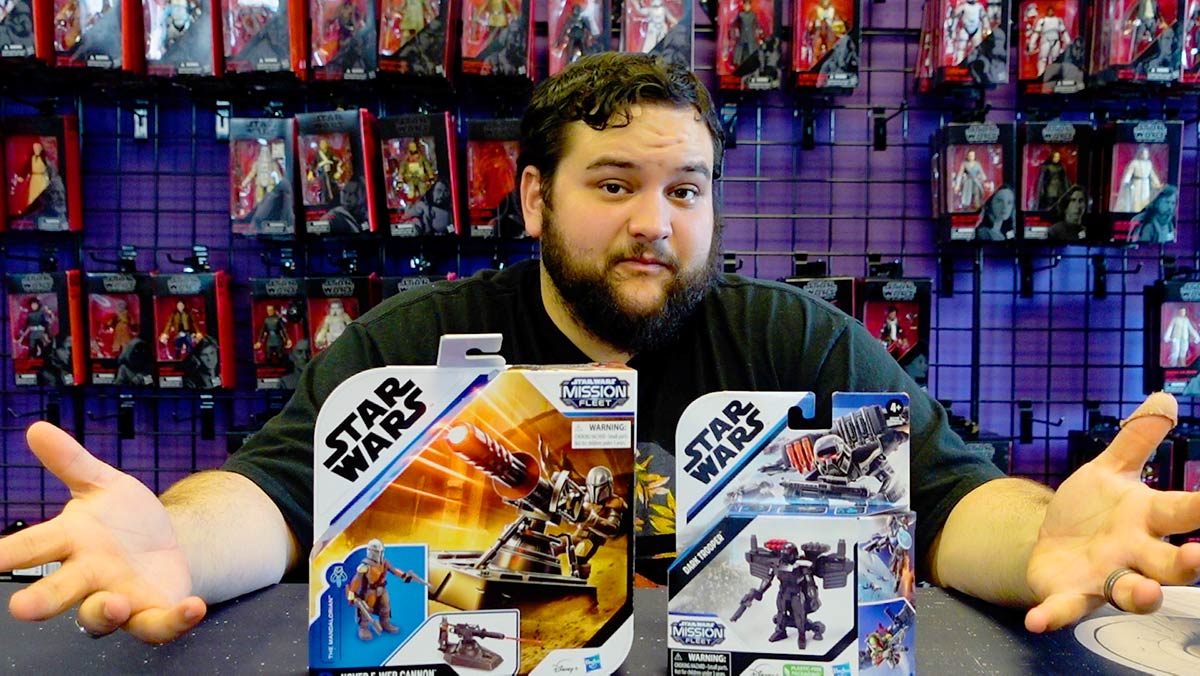 The Mission Fleet line from Hasbro is quite impressive for the size and design. There is a growing catalog of characters from current and previous media. It's a great way to feed that
Star Wars
addiction early on, without worrying about a collectible getting destroyed.
Check out our review of the Dark Trooper and E-Web.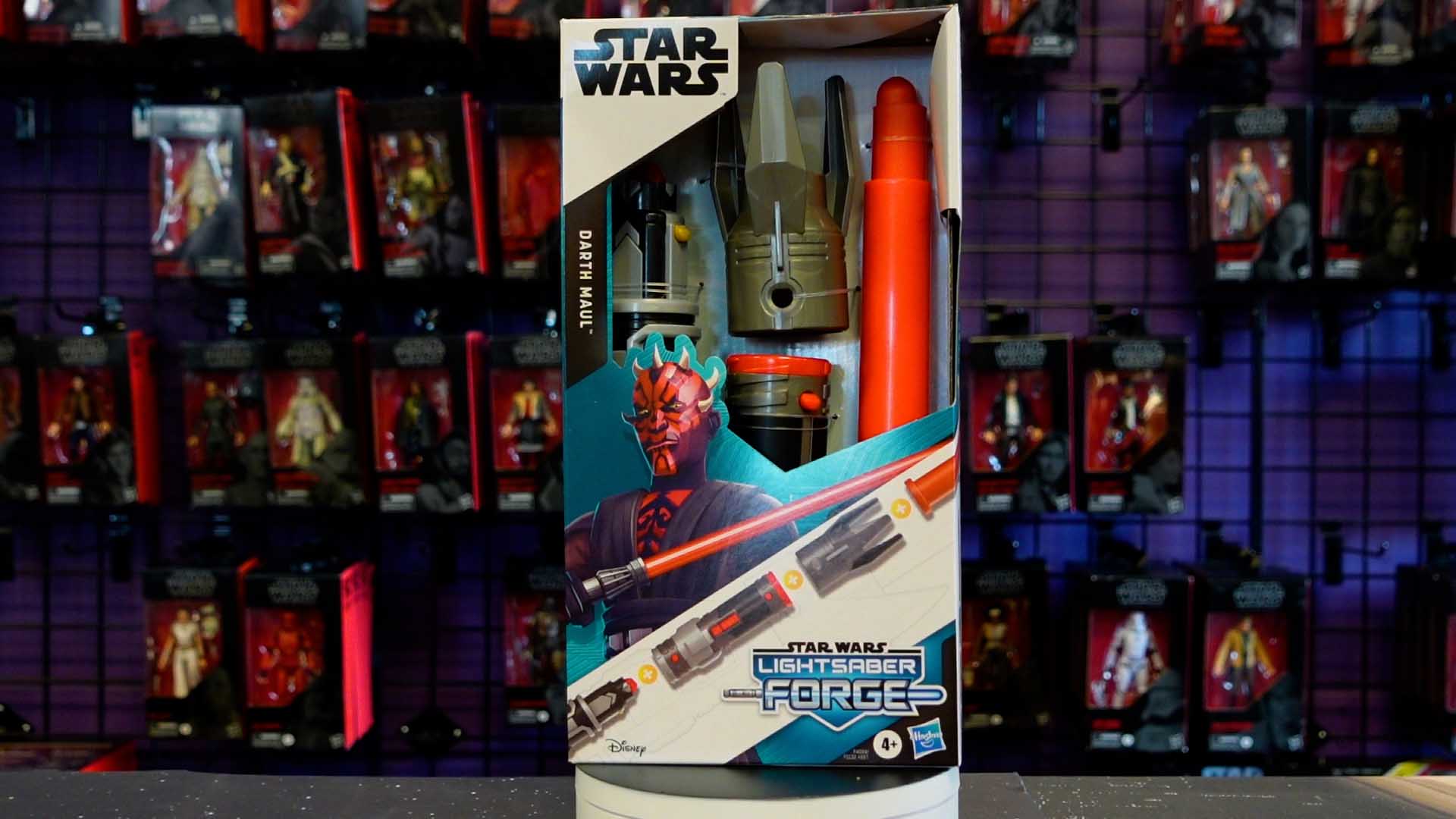 Of course what draws kids (and adults) to
Star Wars
are those iconic lightsabers. Fortunately, Hasbro makes a budget and kid-friendly line of sabers that also allow the user to customize the hilt and blade colors.
Here's a 360 of the Yoda lightsaber.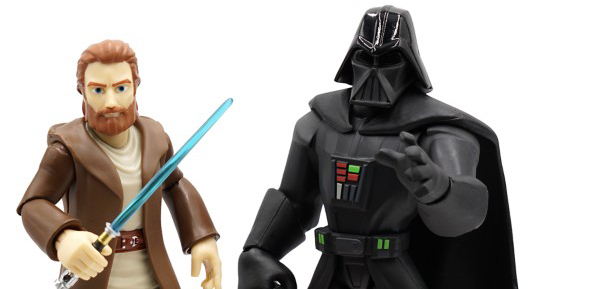 Inspired by the old
Disney Infinity
line of characters, these figures expand on the previous sculpts and add a fun cartoon-hybrid look to our classic heroes and villains. They are also durable and sport larger accessories, so less to break and lose.
If you are looking to get started, here is a link to a boxed-set.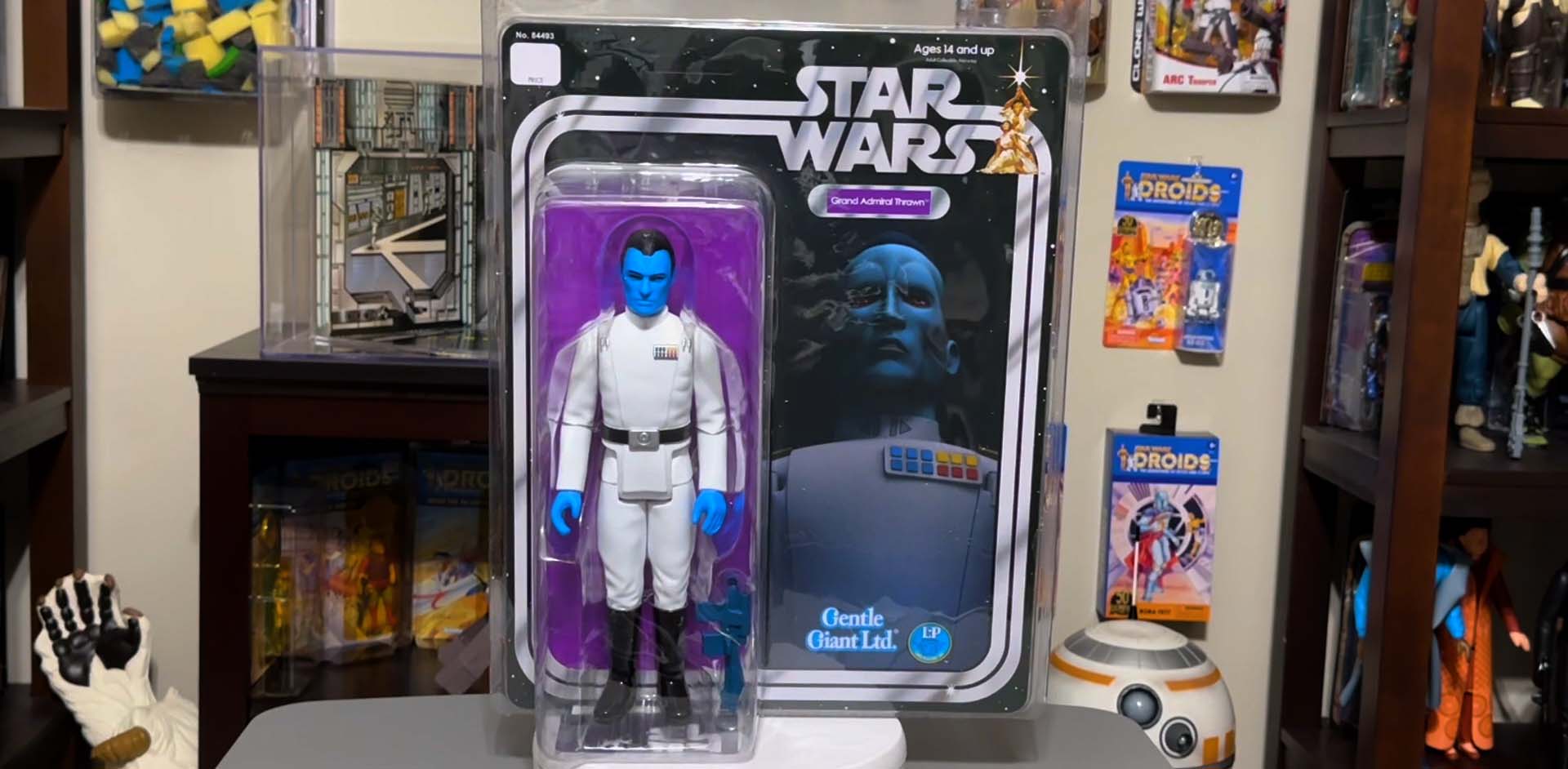 Nothing but love for the Kenner line, Jumbos bring back the classic look of
Star Wars
figures and even expand the line beyond where Kenner left off, all while utilizing a much larger scale. Featuring characters from the original trilogy, prequel trilogy, the Mandalorian, and more. If you love Kenner Star Wars, then you are going to love these!
See our Thrawn Jumbo review here.
See our Luke Skywalker (Hero of Yavin) review here.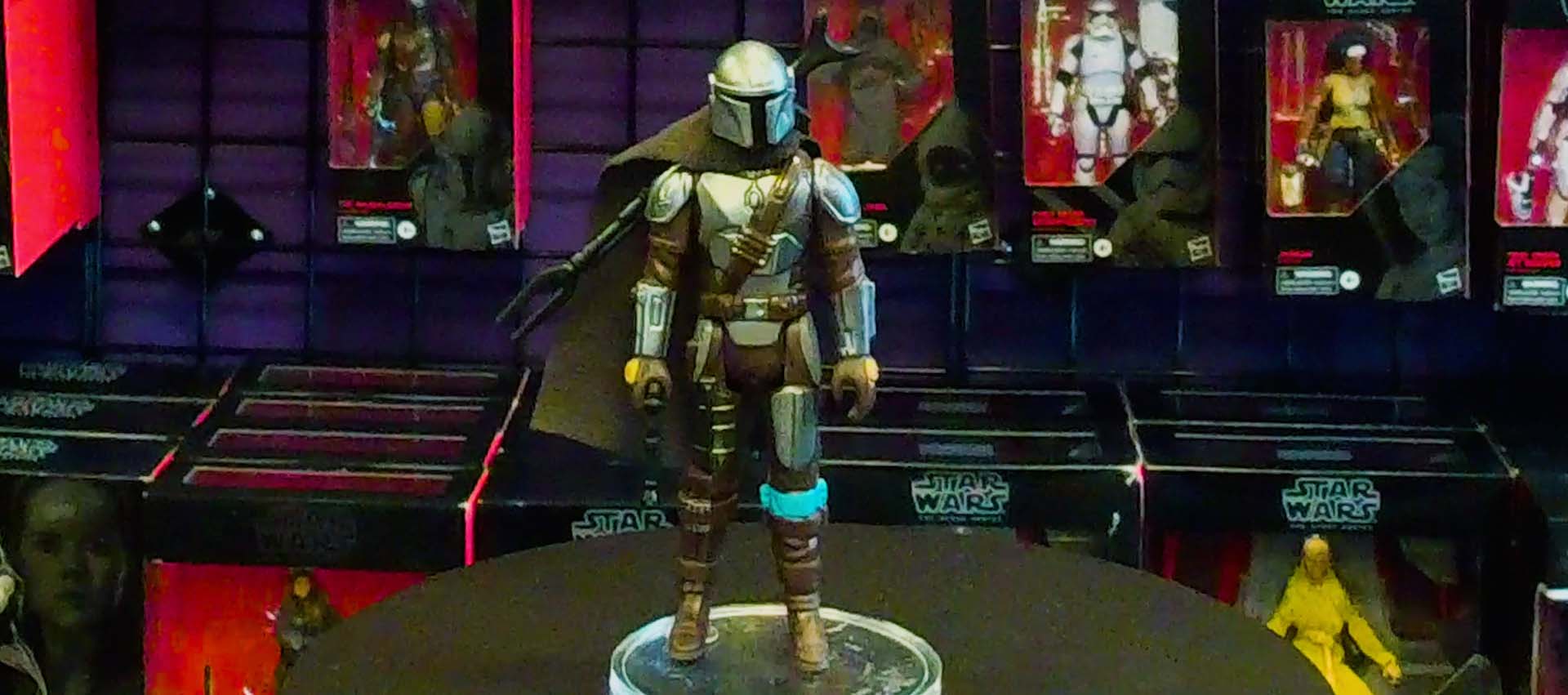 Revealed back in 2017 to celebrate the 40th anniversary of
A New Hope
, the Retro Collection line has since expanded and is roping in characters from the new shows as well. Capturing that Kenner look in both size and design, it's like we have those figures again without spending hundreds of dollars. The only problem you'll have is the lack of a new carrying case for all those figures. Let's hope Hasbro makes us all one soon.
See our review of the Armorer.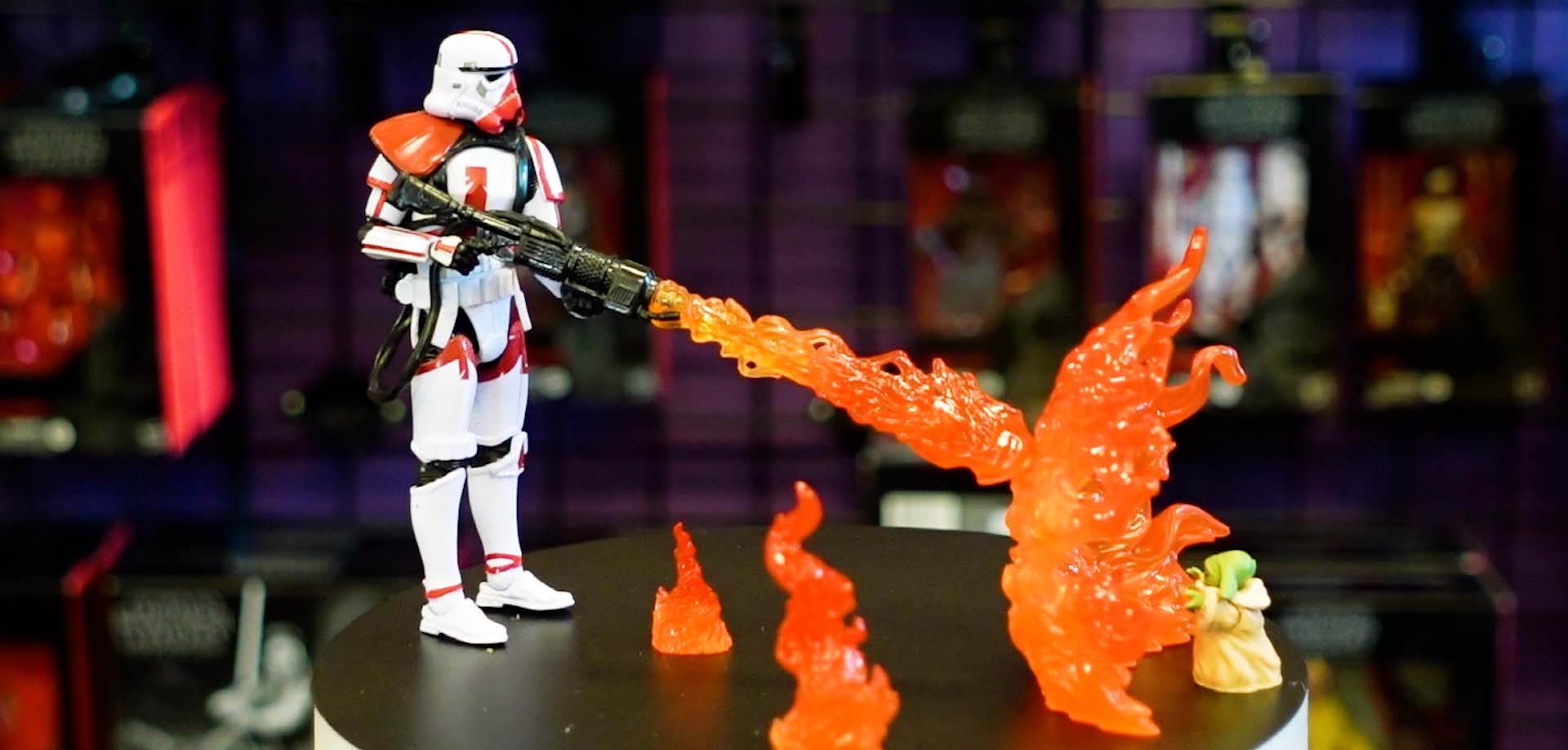 A great blend of modern engineering, while still honoring what came before, the Vintage Collection preserves the Kenner-style packaging with a modern looking figure. An ever expanding catalog of figures, playsets, and vehicles, this is the best way to build out you own galaxy.
See our Darth Vader (The Dark Times) review.
Also check out his counterpart Obi-Wan Kenobi (Wandering Jedi).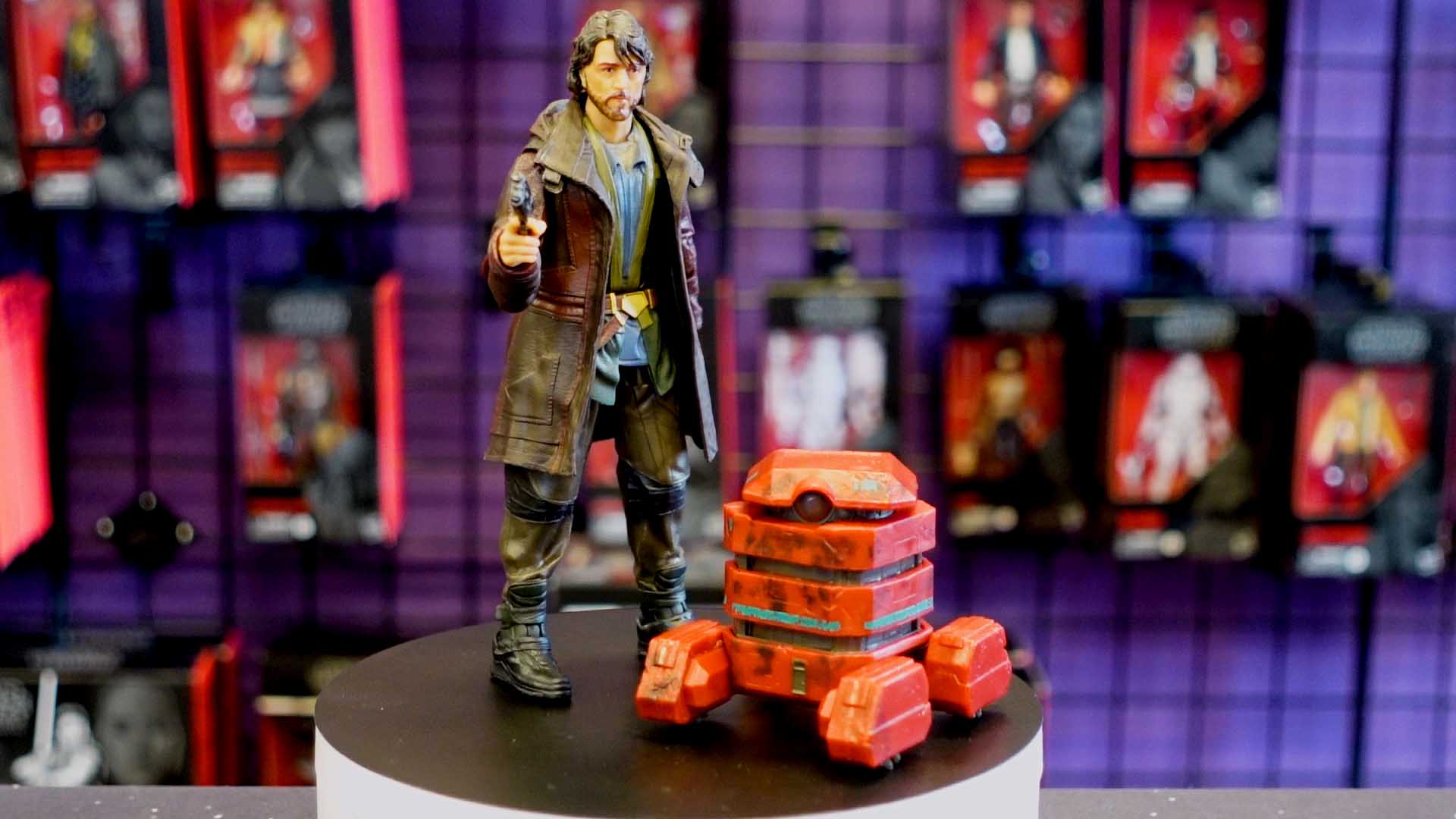 After their introduction in 2013, these beauties quickly caught on and anyone could see that they were becoming the future of the line. The six-inch scale permits more detailing, better accessories, and more possibility. Combined with a large catalog of figures, they make for endless fun, figure photography, or great display. Now if we could just get some playsets.
See our Andor and B2-EMO review.
Also check out the Boba Fett (in disguise) review.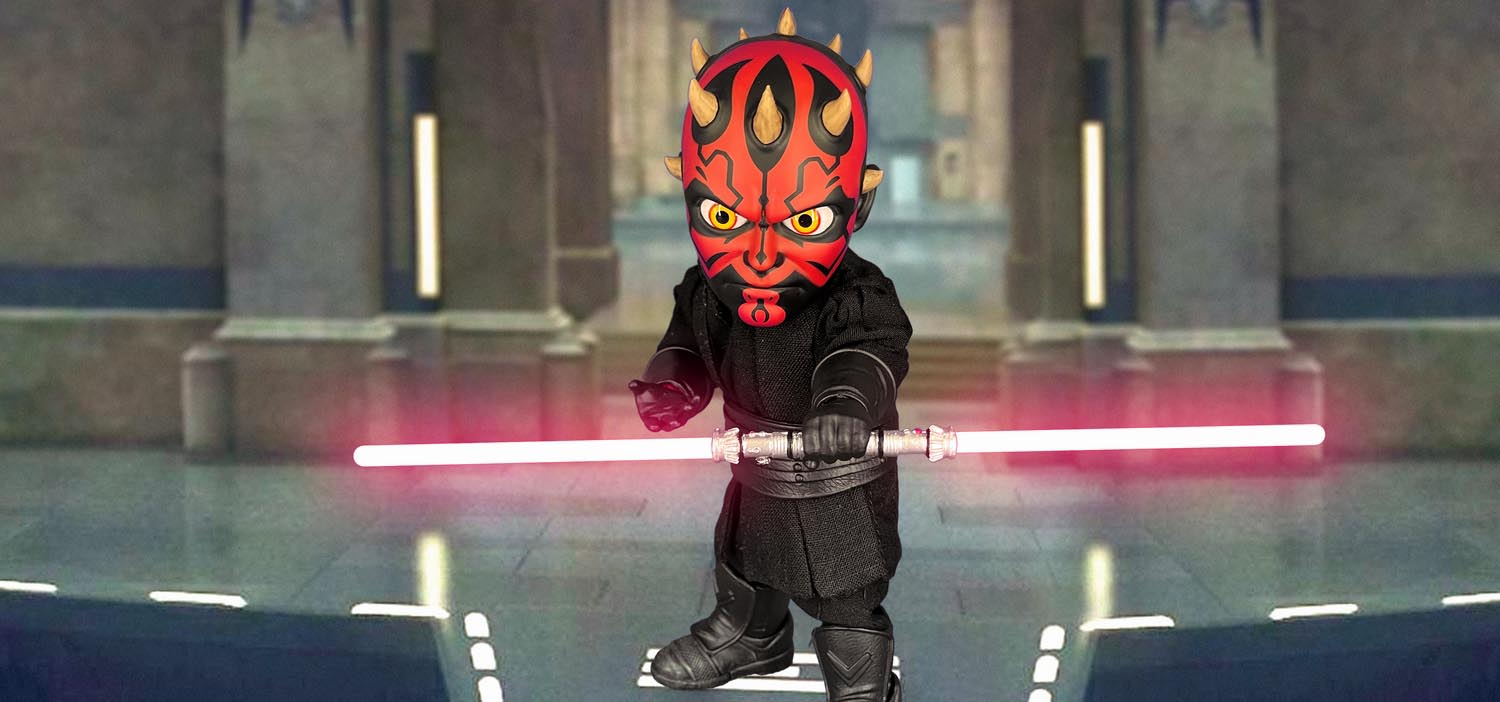 Something different but equally as impressive, the six-inch Egg Attack line offers higher end features and looks for a smaller price point. At the same time they bring a unique look to fan favorite characters and provide some great hidden features.
See our Darth Maul Egg Attack review.
Also check out the new Mandalorian Beskar Armor Egg Attack.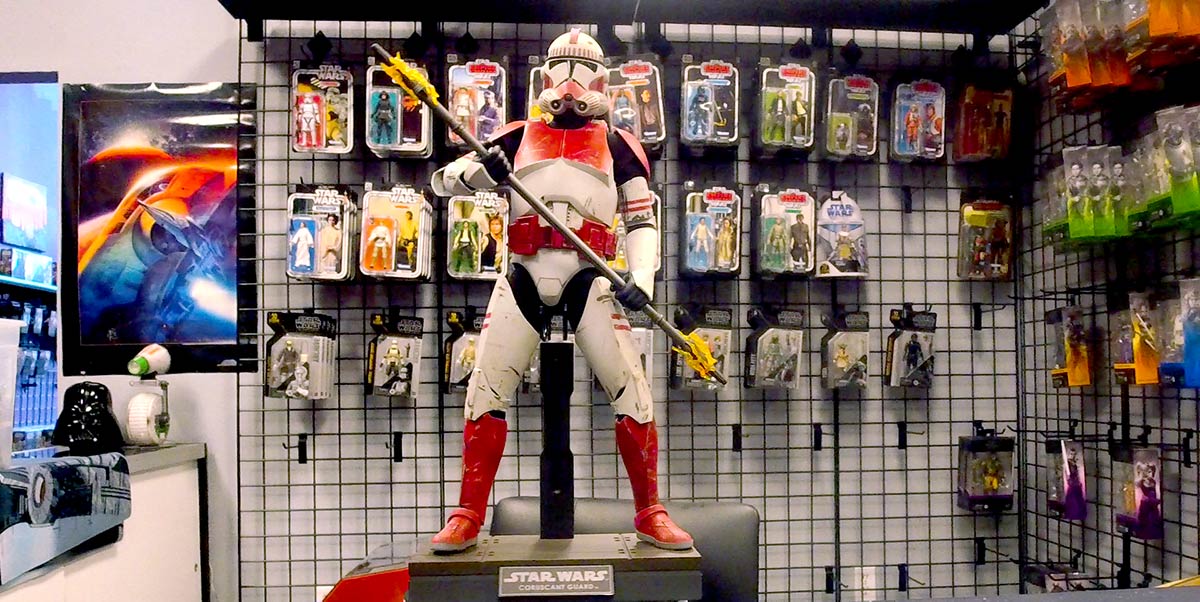 If you have a few extra credits around and you really appreciate a highly accurate figure, then Hot Toys has to be the gold standard. Capturing a huge amount of detail in clothing, accessories, and facial features, Hot Toys may have you confusing the figure for reality. A joke of course, a little call back to the
Rise of Skywalker
movie poster.
Check out the Star Wars Hot Toys line here.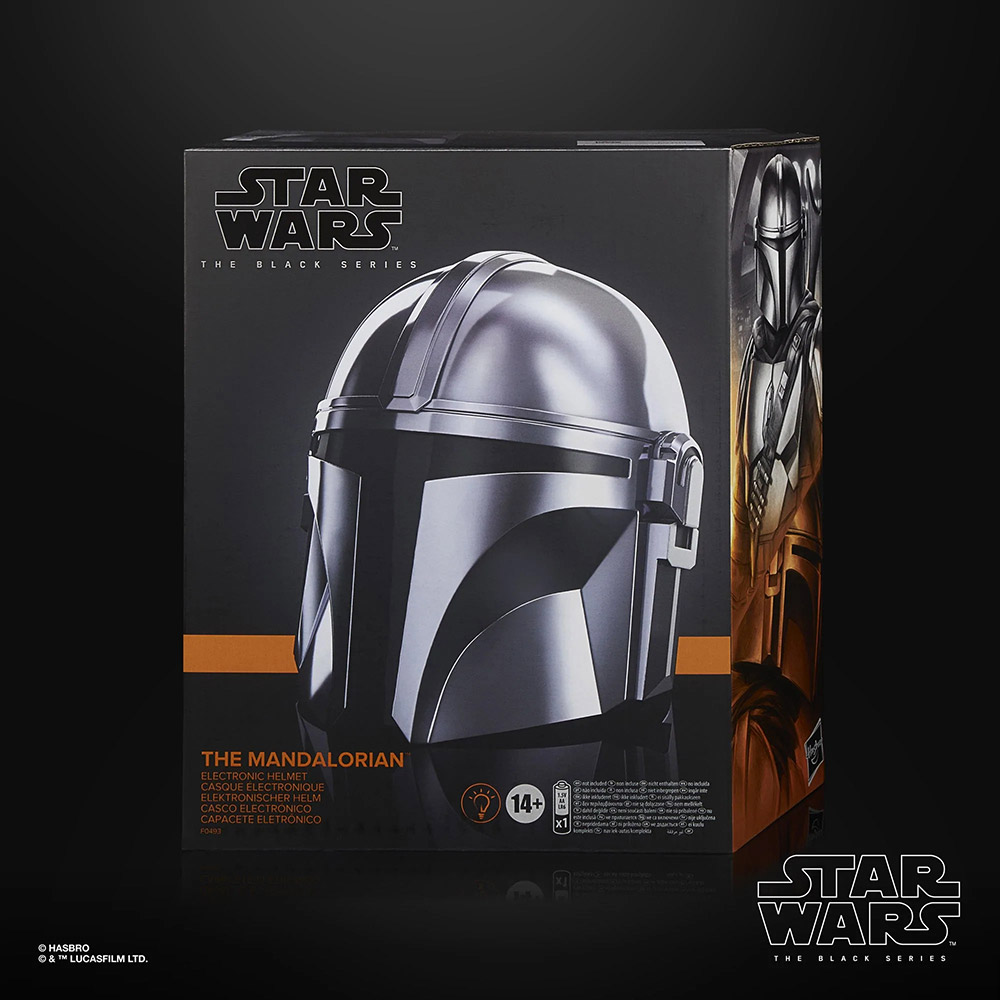 Why just settle for collecting
Star Wars
when you can be
Star Wars
? Hasbro has done an excellent job of providing some decent cosplay elements over the years via their expanding catalog of Black Series helmets. Rebel pilots, Imperial Troopers, Clone Troopers, Darth Vader, and Mandalorians, there should be something for everyone.
Here's an arrangement of what is currently available in the line.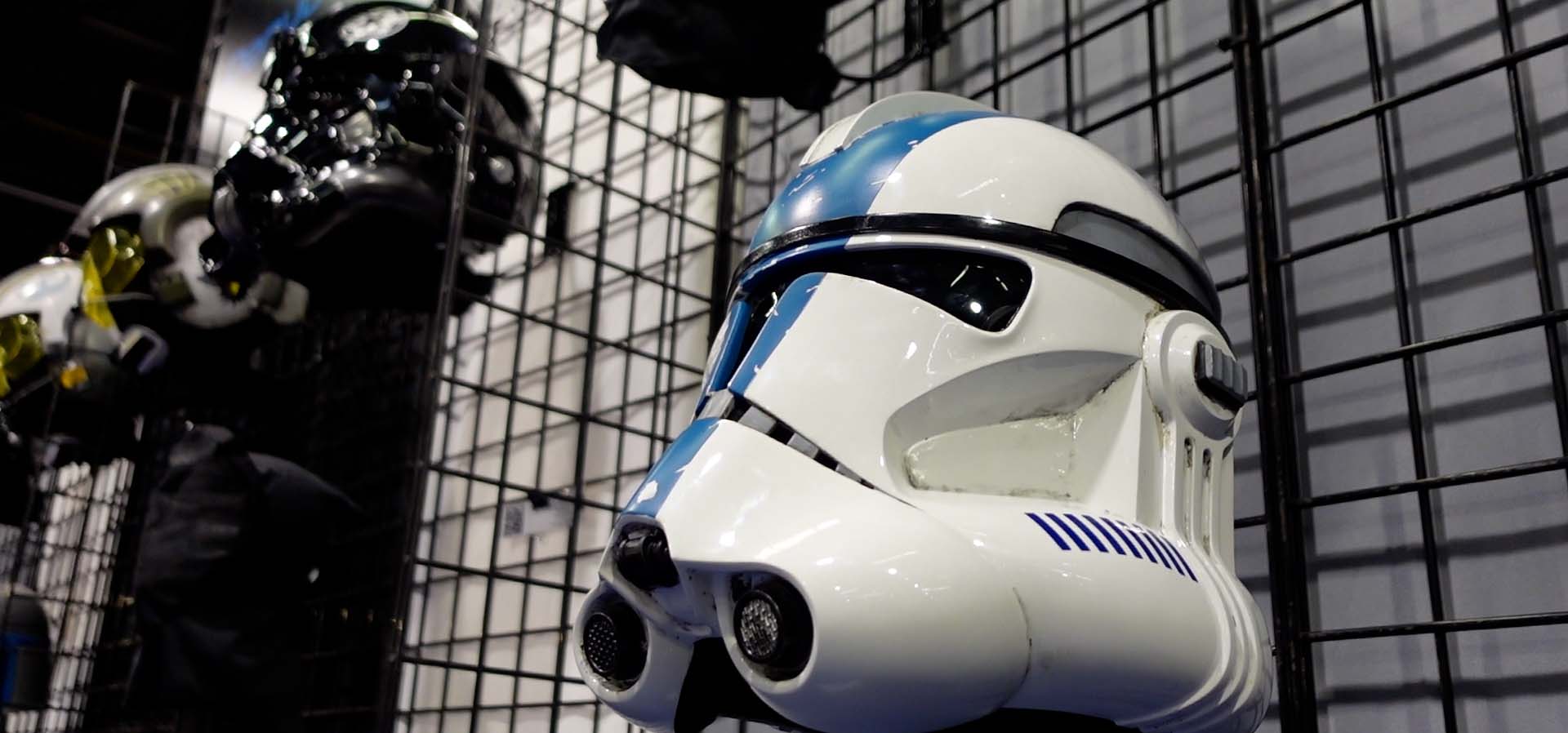 Picking up where ANOVOS left off, this new venture between NECA and Rubies produces high-quality, screen accurate helmets. If detail and accuracy are big for you then it's a must have. It will be less wallet friendly but more durable if you are an avid cosplayer.
This new First Order Executioner Stormtrooper helmet is an excellent example of Den Novo's high quality work.
Also take a look at Denuo Novo's booth from SDCC 2022.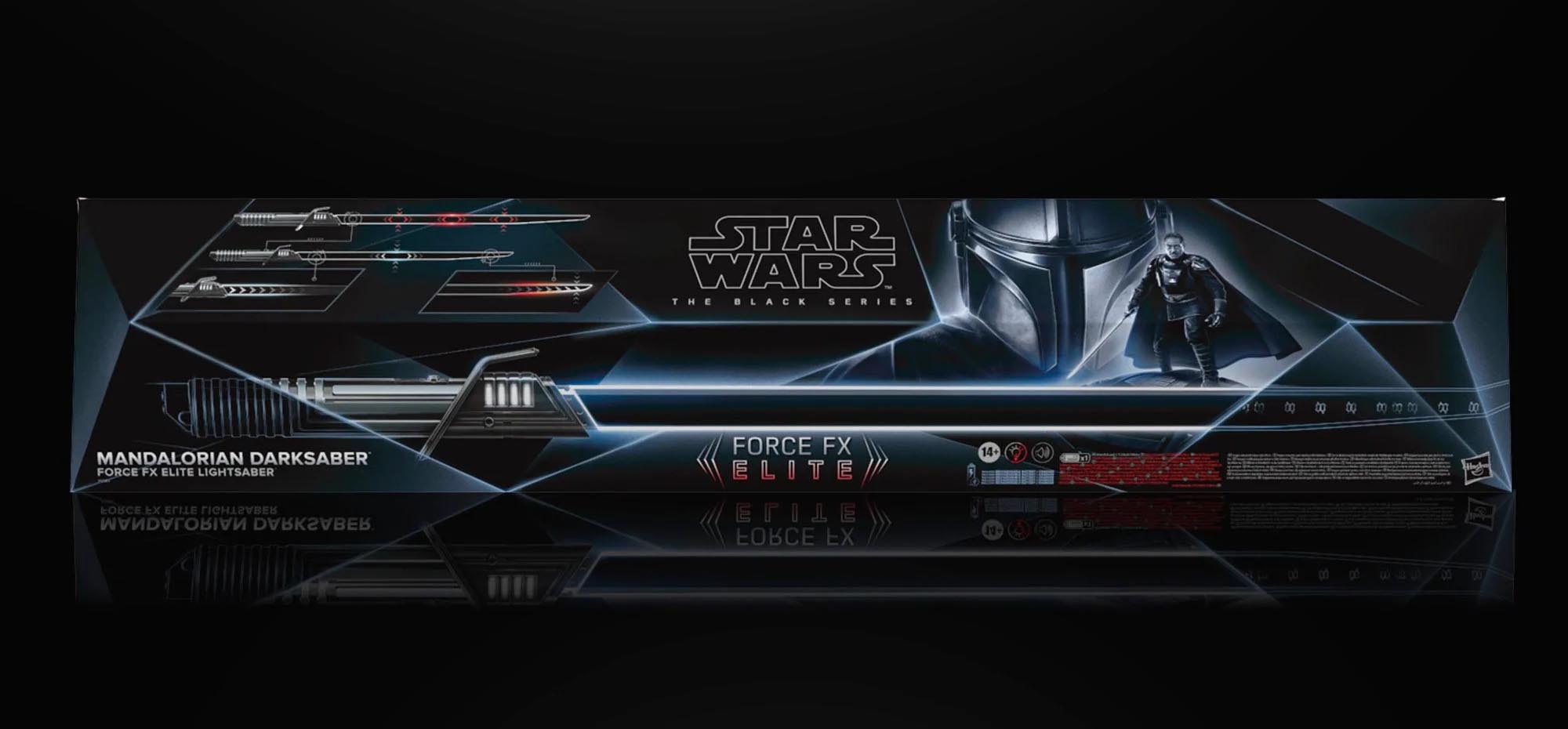 Hasbro has definitely stepped up their game with the Force FX Elite line of officially licensed lightsabers. Featuring progressive ignition, battle clash, removable blades, and more, not to mention they also make great display pieces and include metal components. These are surely to impress and serve as functional accessories to a Jedi or Sith.
See our Leia Force FX Elite Lightsaber review here.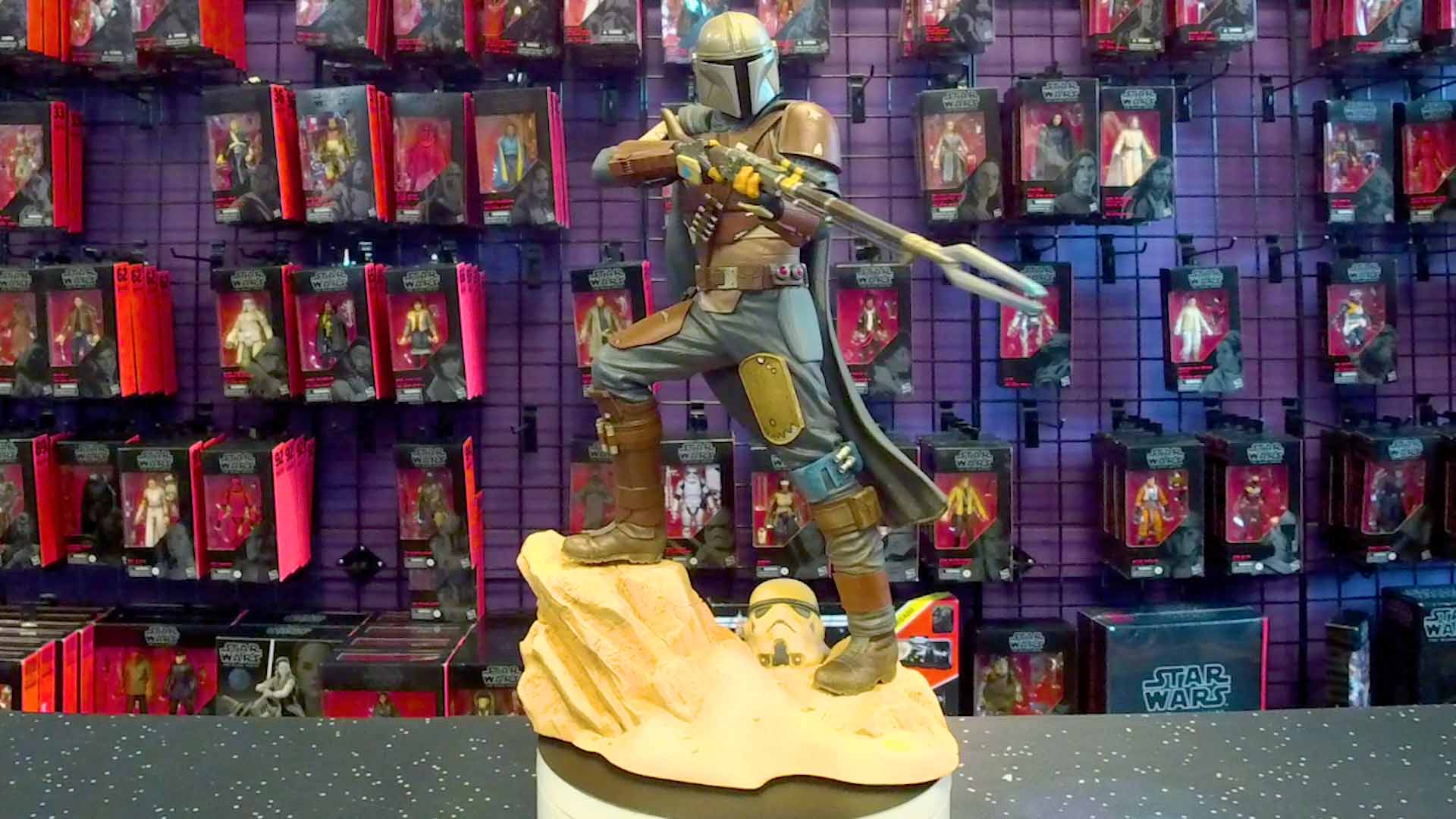 It's hard not to be impressed by the detail and engineering of the amazing statues from Gentle Giant Ltd. Capturing iconic characters on amazing set pieces, their large catalog is sure to have something that interests you. The price point is steeper but they are definitely worth it featuring an amazing level of detail and artistry.
See our review of the Mandalorian Premiere Collection Statue here.
Check out our look at the Child Milestones Statue here.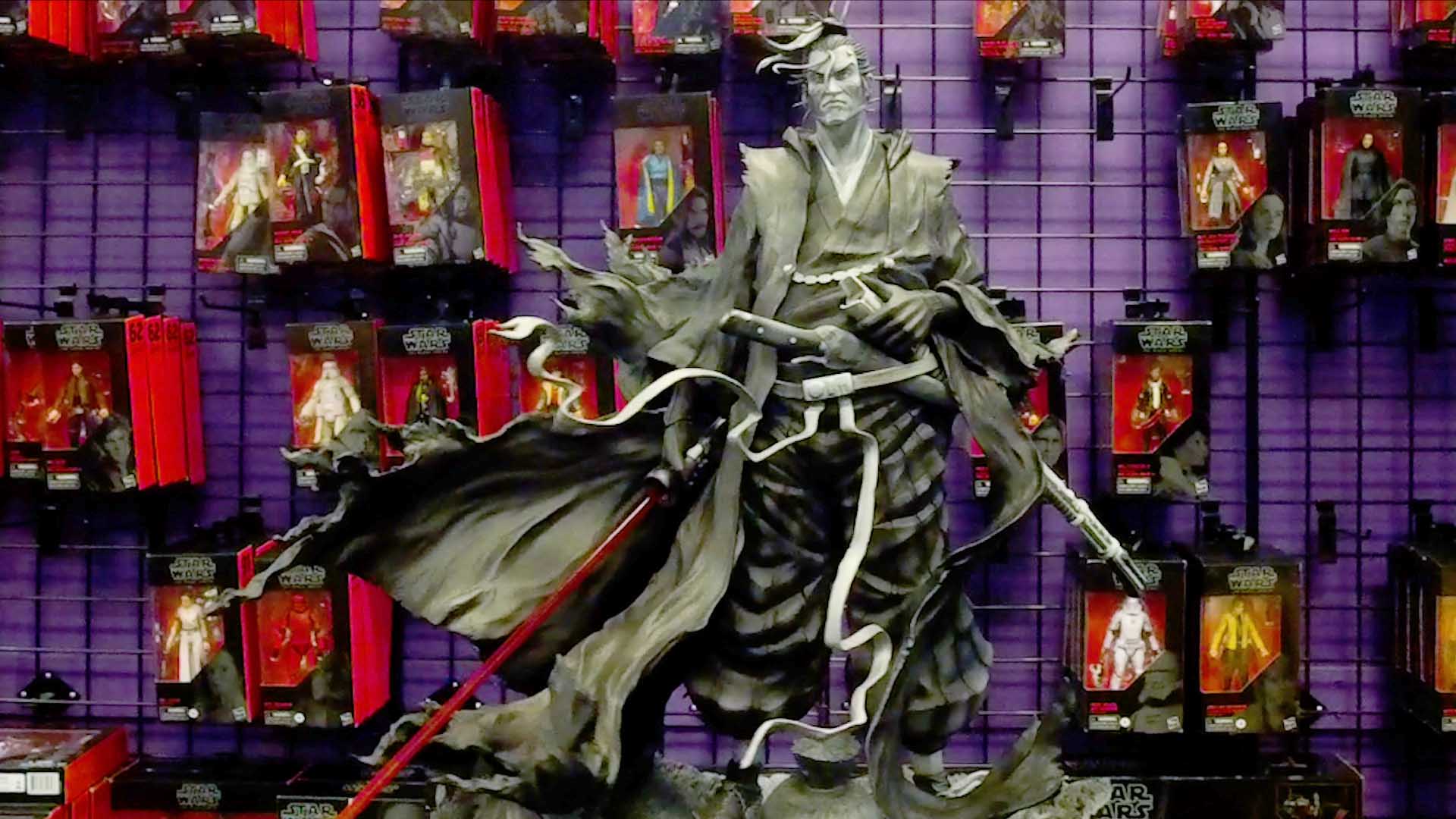 The ARTFX line from Kotobukiya provides a unique look at some fan favorite characters. Some assembly required, these statues feature an amazing level of detail, dynamic poses, and some extremely accurate sculpts. This line also provides us with characters we cannot get in other mediums, such as from
Star Wars Visions
.
See the Ronin ARTFX review here.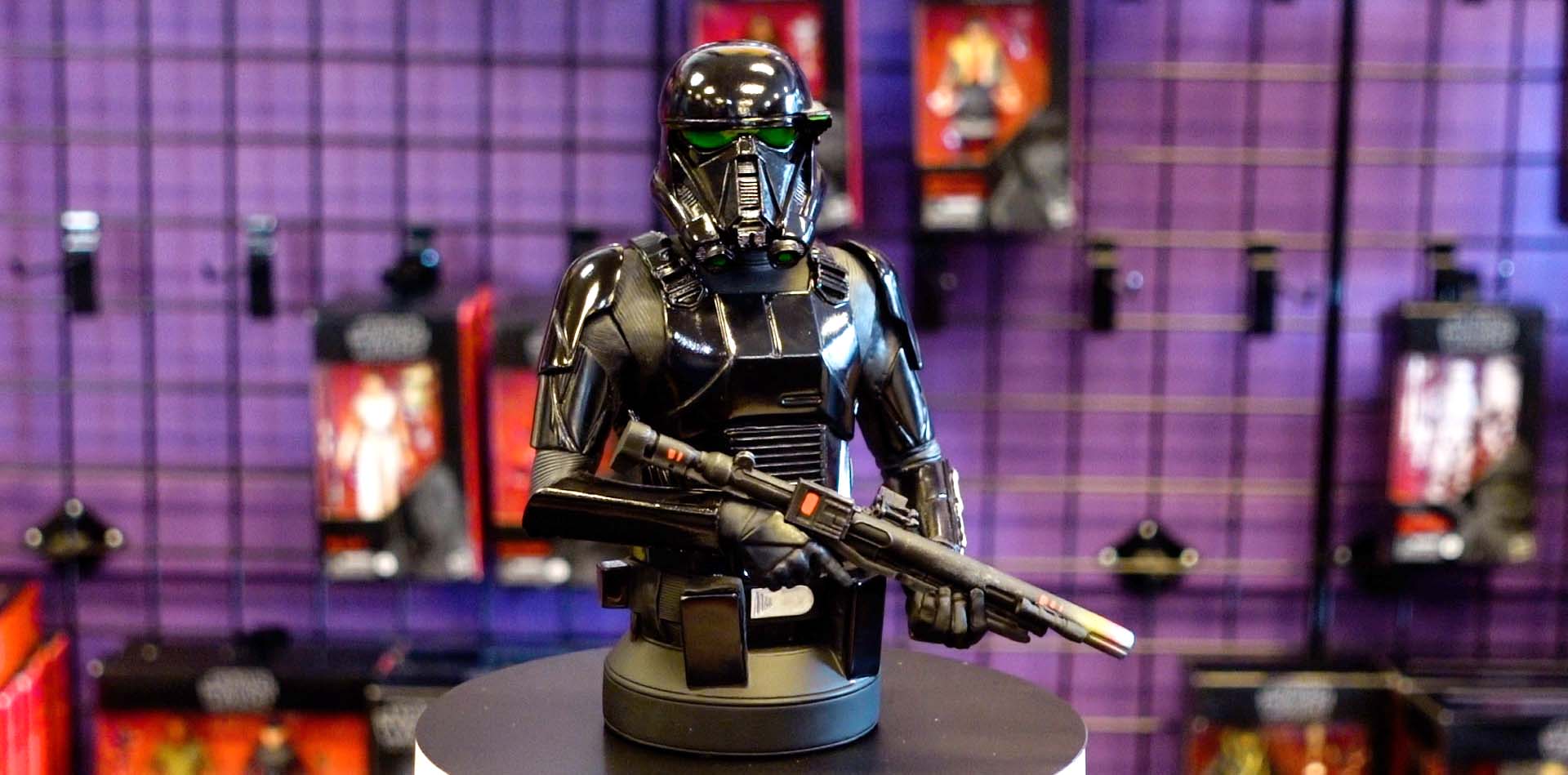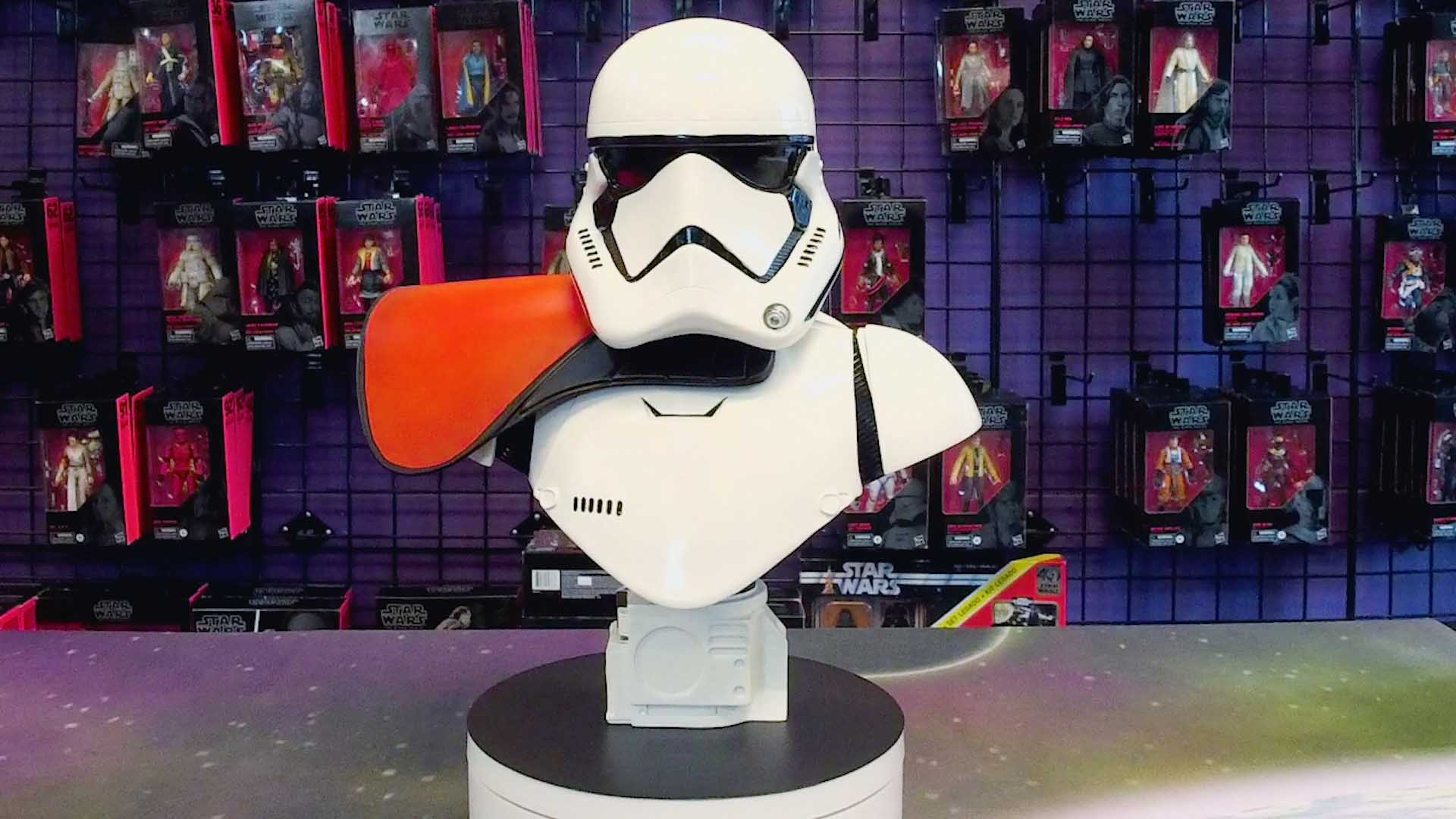 So nice we had to mention them twice in this section, Gentle Giant Ltd. also provides a great selection of smaller and large scale busts of your favorite characters. The Legends in 3 Dimensions line provides a half scale bust at an affordable price point, allowing you to display some larger scale fan love without breaking the bank.
Check out our Concept Stormtrooper Mini Bust review.
Get a sense of the Legends in 3D line by seeing our First Order Stormtrooper Officer review.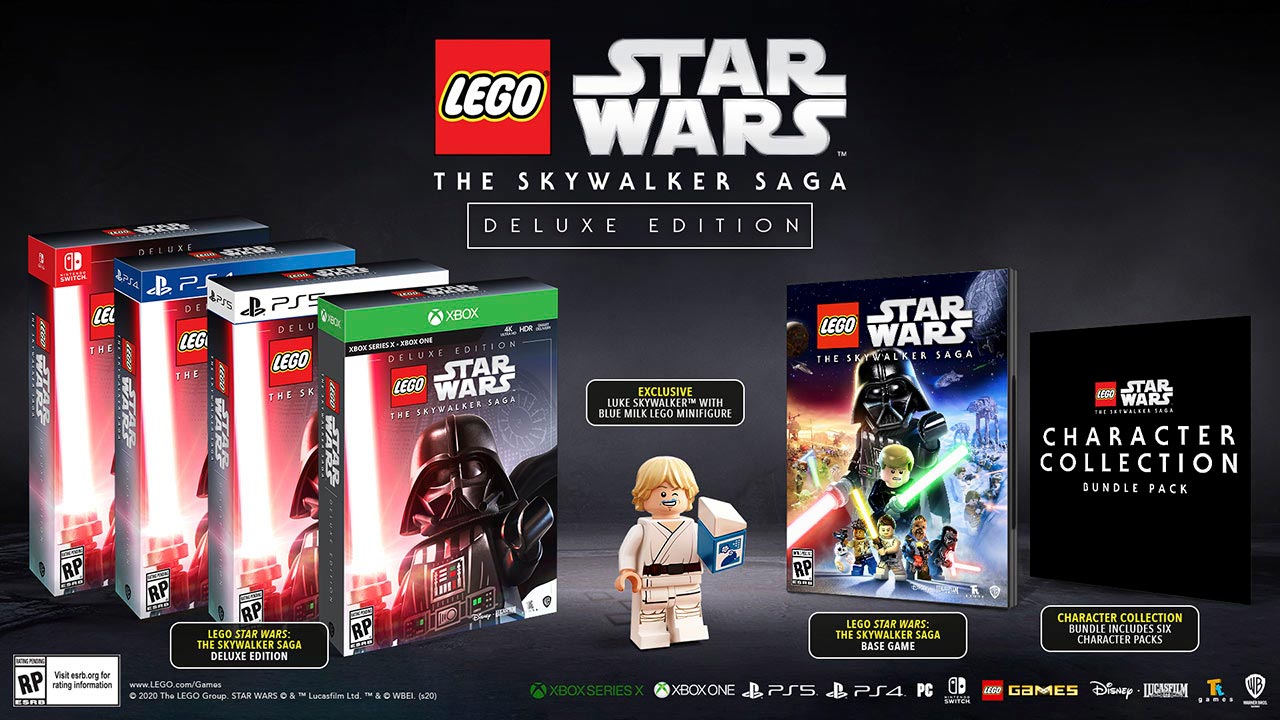 We cannot wrap up the gift guide this year without mentioning the finally released
LEGO Star Wars Skywalker Saga
game. The most complete play through of the saga featuring all nine films, dozens of planets to visit, and hundreds of characters from the films and beyond. There are even new characters packs featuring fan favorites from
Obi-Wan Kenobi
and
Andor
. You can get this on most major systems.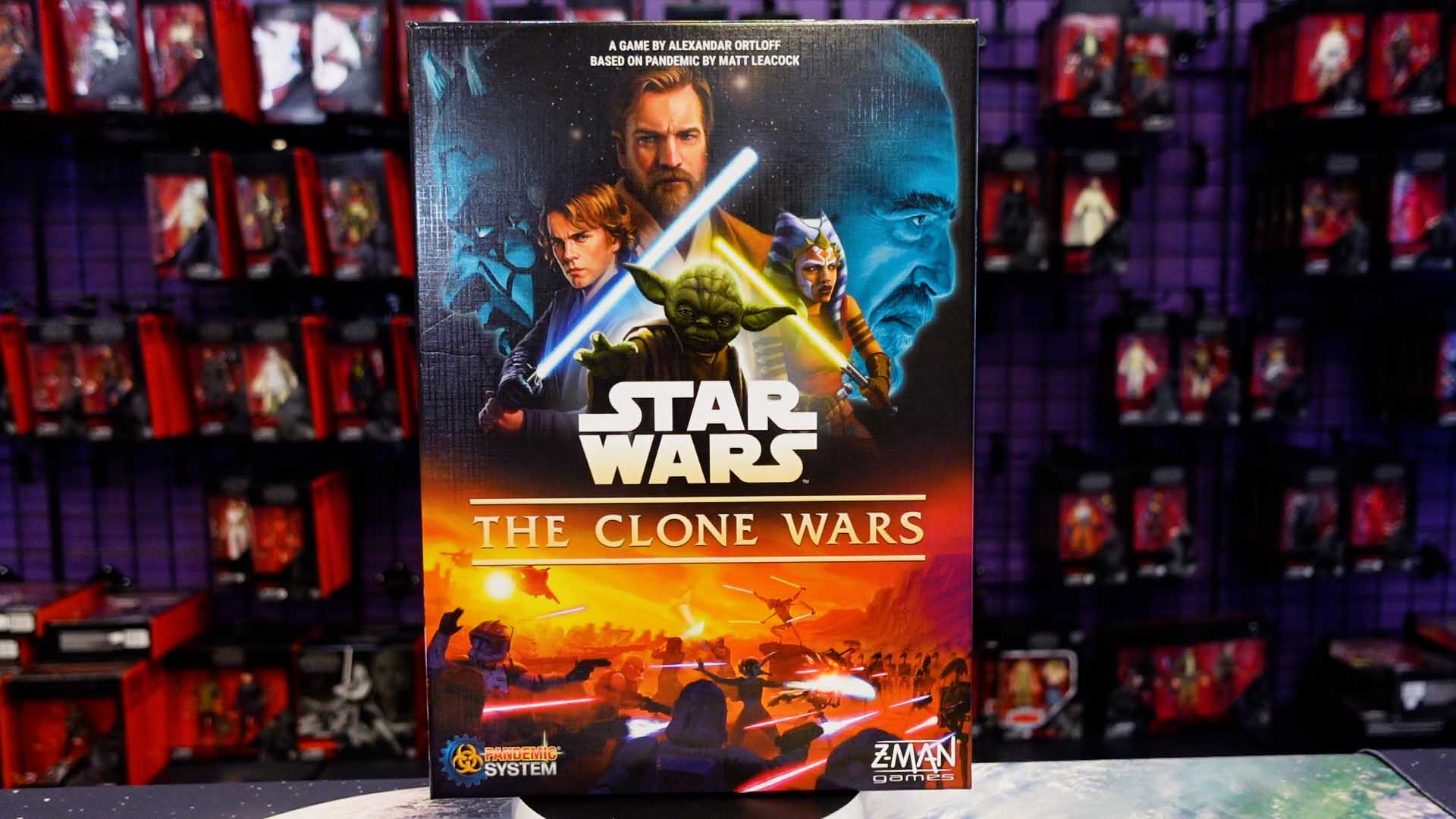 In this tabletop strategy game, 1-5 players choose a Clone Wars-era Jedi as their hero to battle the droid army menace that's sweeping across the galaxy. Based on the Pandemic game system, this game offers increasing difficulty levels and features memorable characters and planets from
The Clone Wars
.
See our review of the Pandemic Star Wars Clone Wars Board game.
That concludes our list, but by no means is this list comprehensive. We may choose to add some things throughout the holiday season. Did you notice something we missed? Share some ideas you have below!
Check out Rebelscum.com merch!
https://www.RebelscumShop.com