Hey there,
Rebelscum
fans! We're here with an exciting insight into an upcoming
Star Wars
project that honors both the current and Legends continuity.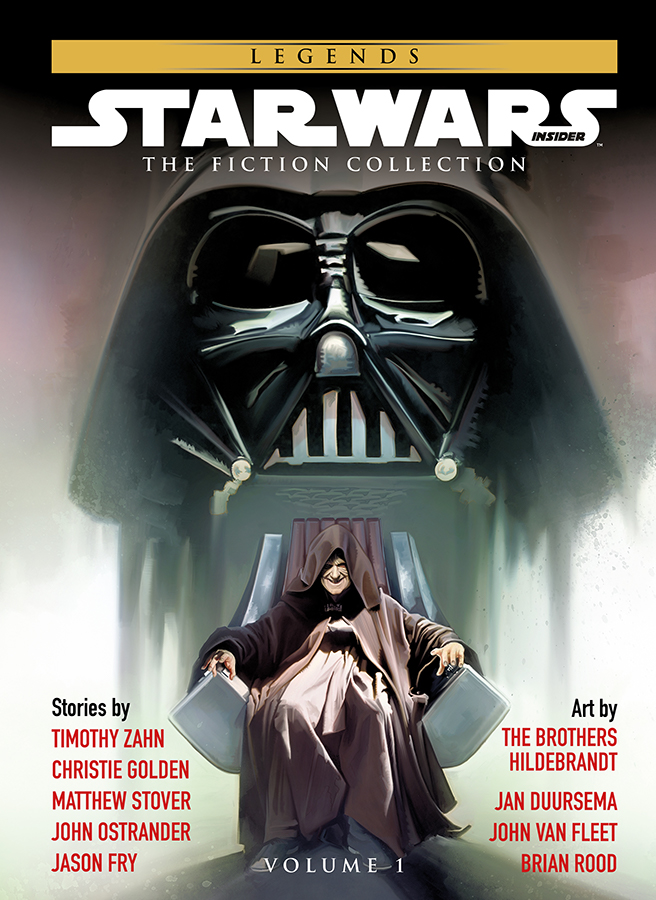 Back in May, the flagship
Star Wars
magazine
Star Wars Insider
debuted the first volume of
The Fiction Collection
. The collection of short stories offered a return to the Legends canon alongside new canon adventures with the help of some of the greatest
Star Wars
authors and writers. It included stories featuring the returns of fan-favorites like Darth Revan, Darth Plagueis, Hondo Ohnaka, and Captain Rex.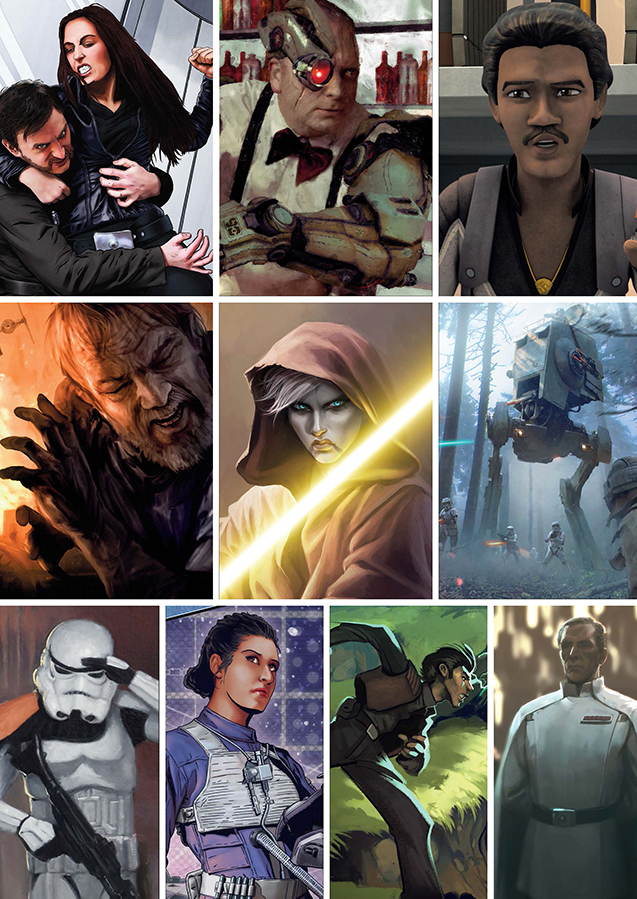 It was an exciting collection of adventures that helped fill our appetite for bite-sized adventures.
Star Wars Insider
has a history of releasing exclusive content, and fans seemed to appreciate the return of that long standing tradition. Given the warm reception, a second volume is scheduled to hit shelves in the October issue, and we got a sneak peak at the next collection of narratives. Without spoiling anything, we're happy to report it lives up to expectations.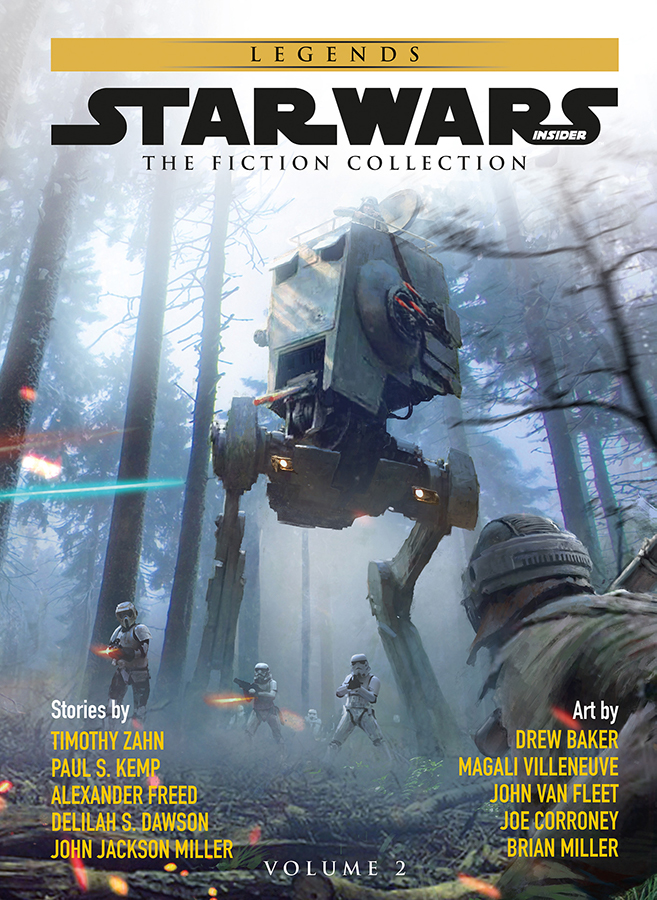 Here's what you can expect in
The Fiction Collection Volume 2
:


"Incognito," written John Jackson Miller and art by Chris Shalf
Obi-Wan transports an infant Luke Skywalker across Tatooine in events that tie in with Miller's hit novel Kenobi.


"The Old Republic: The Third Lesson," written by Paul S. Kemp and art by Marek Okon
In the prequel story to the novel Deceived and the iconic cinematic trailer, Darth Malgus duels with a Jedi warrior before his attack on Coruscant.


"The Last Battle of Colonel Jace Malcolm," written by Alexander Freed and art by David Rabbitte
The fan-favorite Republic Commando from The Old Republic cinematic trailers fights to save the planet Klandis 7 in his last battlefield assignment


"Hondo Ohnaka's Not-So-Big Score," written by Jason Fry and art by Chris Scalf
Everyone's favorite Weequay pirate finds himself in over his head. Again.


"Speaking Silently," written by Jason Fry and art by Tom Hodges
This The Clone Wars set novel follows Captain Rex on a solo assignment to aid local militia forces on the planet Eressus in a daring rescue.


"Heist," written by Timothy Zahn and art by Brian Rood
The prequel to Zahn's caper novel Scoundrels explores the burglar sisters Tavia and Binx Kitik in their adventure before meeting Han Solo and Chewbacca.


"Good Hunting," written by Christie Golden and art by Joe Corroney
Jaina Solo is just hoping for a relaxing vacation with her sister-in-law Tenel Ka Djo and daughter Allana, but a force-sensitive bounty hunter shows up to dampen their getaway.



"Constant Spirit," written by Jennifer Heddle and art by Magali Villeneuve
The prequel to the Legends novel Razor's Edge follows a young Senator Leia Organa as she embarks on a solo mission and learns about sacrifice.


"The Syrox Redemption," written by Joe Schreiber and art by John Van Fleet
A tie-in to the novel Maul: Lockdown introduces one of the fearsome foes that the young Sith apprentice faces


"Hammer," written by Edward M. Erdelac and art by Joe Corroney & Brian Miller
During the last days of the Clone Wars, a tempermental Jedi padawan uncovers the armor of ancient Dark Jedi Warb Null.


"Silver and Scarlet," written by James S. A. Corey and art by Joe Corroney & Brian Miller
The tie-in to the novel Honor Among Thieves picks up some exclusive insights on the aftermath of the Battle of Yavin from Scarlet Hark.


"Last Call at the Zero Angle," written by Jason Fry and art by John Van Fleet
Get exclusive insights into the operations of a squad of TIE Fighter Pilots.


"Rebel Bluff" written by Michael Kogge
Lando Calrissian was left a little embarrassed after his adventures on Rebels, so here's he's back up to his mischievous ways.



"The End of History" written by Alexander Freed and art by Chris Scalf
Corellian Miru Nadrinakar faces conflicting loyalties after crashing on a Geonosian colony on whether or not to turn over Jedi artifacts to the Galactic Empire.


"Kindred Spirits," written by Christie Golden and art by Magali Villeneuve
The tie-in to the Dark Disciple novel follows Asajj Ventress in a shaky team-up with a scheming space pirate.



"Inbrief," written by Janine K. Spendlove and art by Jose Cabrera
The Battlefront: Twilight Company hero Twi'lek Brand aims to track down a bounty hunter during the Galactic Civil War and reflect on the history of the battalion.


"TK-462," written by Sylvain Neuvel and art by Drew Baker
What goes into the life and career of an everyday stormtrooper? TK-462 gives a rare personal history of the seemingly faceless soldiers.


"Scorched," written by Delilah S. Dawson and art by Joe Corroney
The prequel story to the novel Bloodline gives insight on rebel flying ace and friend of Princess Leia, Greer Sonnel.


"Turning Point," written by Jason M. Hough and art by Carsten Bradley
Gorlan Sebel was just an average smuggler until the Galactic Empire attempted to recruit him to locate some feisty rebel soldiers.


"The Voice of the Empire," written by Mur Lafferty and art by Jason Chan
Everyone is celebrating the second annual Empire Day, but HoloNet news reporter Calliope Drouth works a silent campaign to undo Imperial forces.

What do you fans think? Were you a fan of the first volume? Which of these stories is most exciting to you? Let us know below, and as always, may the Force be with you!