Joined

Apr 29, 2003
Messages

1,156
Reaction score

0
Location
Hi
I have owned this for a couple of years now and feel it is time to share.
I run my own shoe repair shop in Sheffield,England and a few years ago started selling mainly neo-classic SW items as i had space i wasn't utilising.
One of my customers saw the stuff and introduced me to a young lady who used to live and work down South and she asked me if i collected too to which i replied in the affirmative.
The following day she came in with the item on the right.
Now it is very hard to act uninterested when you have seen something out of the ordinary so after a bit of bartering i became the proud owner.
I asked her if she had anything else from when she worked at Bridge Farm Diaries but unfortunately she didn't.
I also got a bit of info regarding the sweetheart international pots they used but my memory aint what it was.
Anyway here you go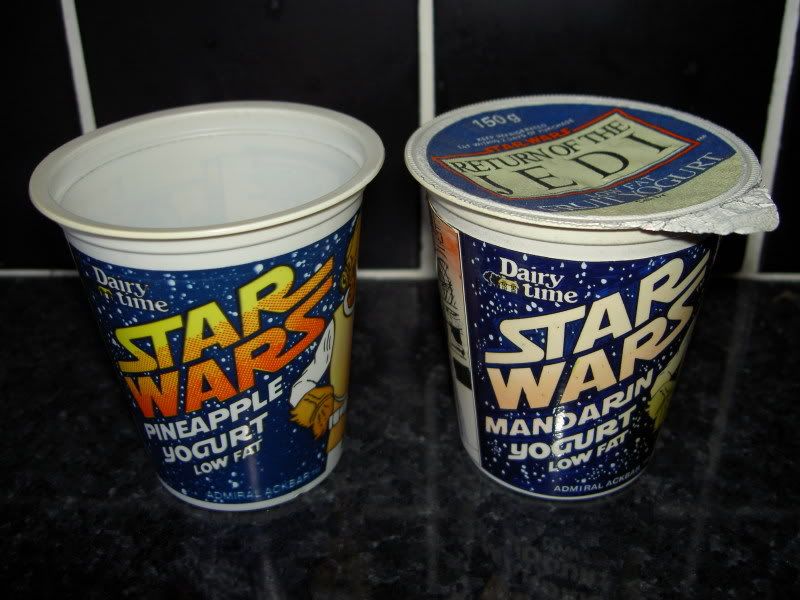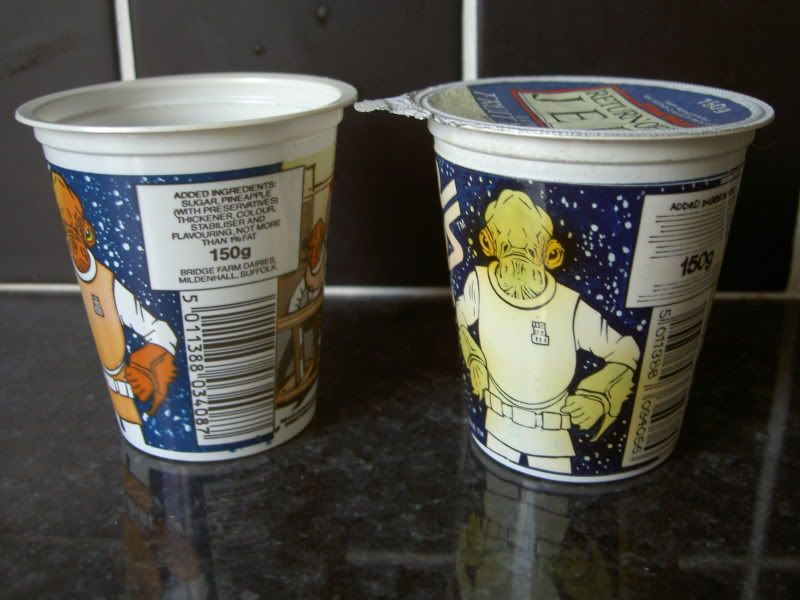 It is nice to have a pot with a sealed lid(no contents tho thank goodness)
The Ackbar image on the right is also rough textured/painted as opposed to the printed end products.
And notice the lack of ingredients.
Also wondering if anyone can cast any light on the flavours they made.
I have a full set of pots and there are no Mandarin flavours on any character.
Did they make Mandarin for Ackbar or did they only do Pineapple?
Thanks for looking guys.
Paul Bullock
Enjoy