Greetings,
Rebelscum
!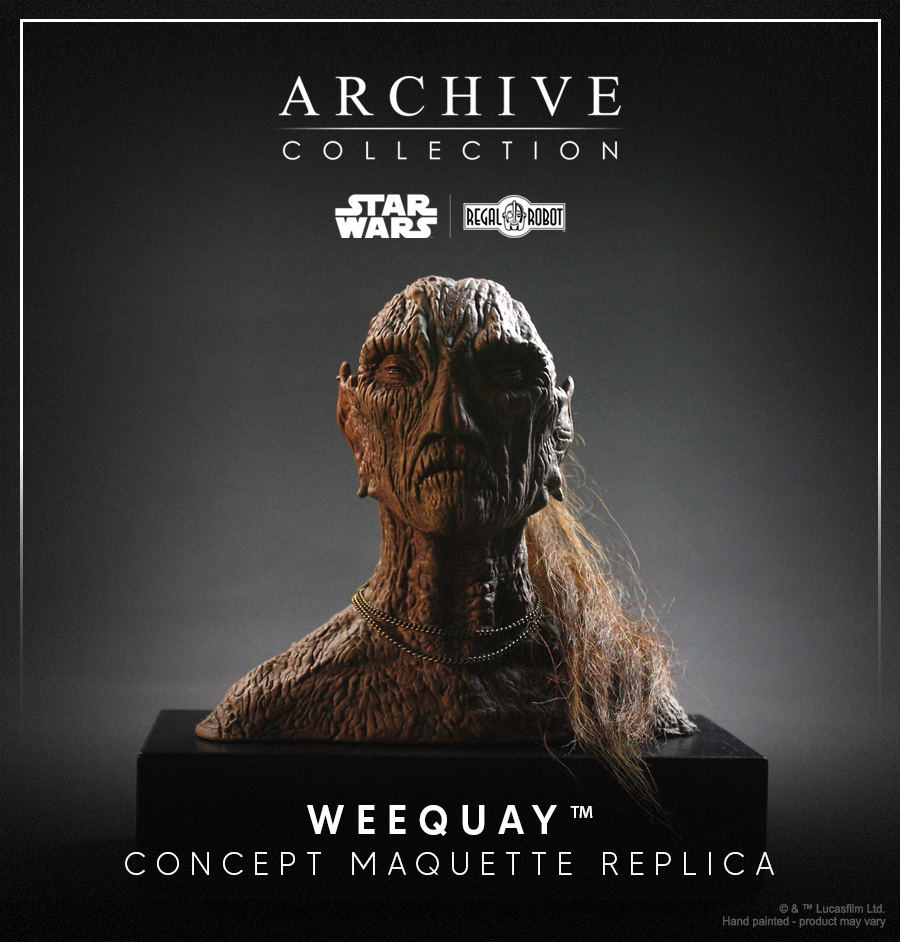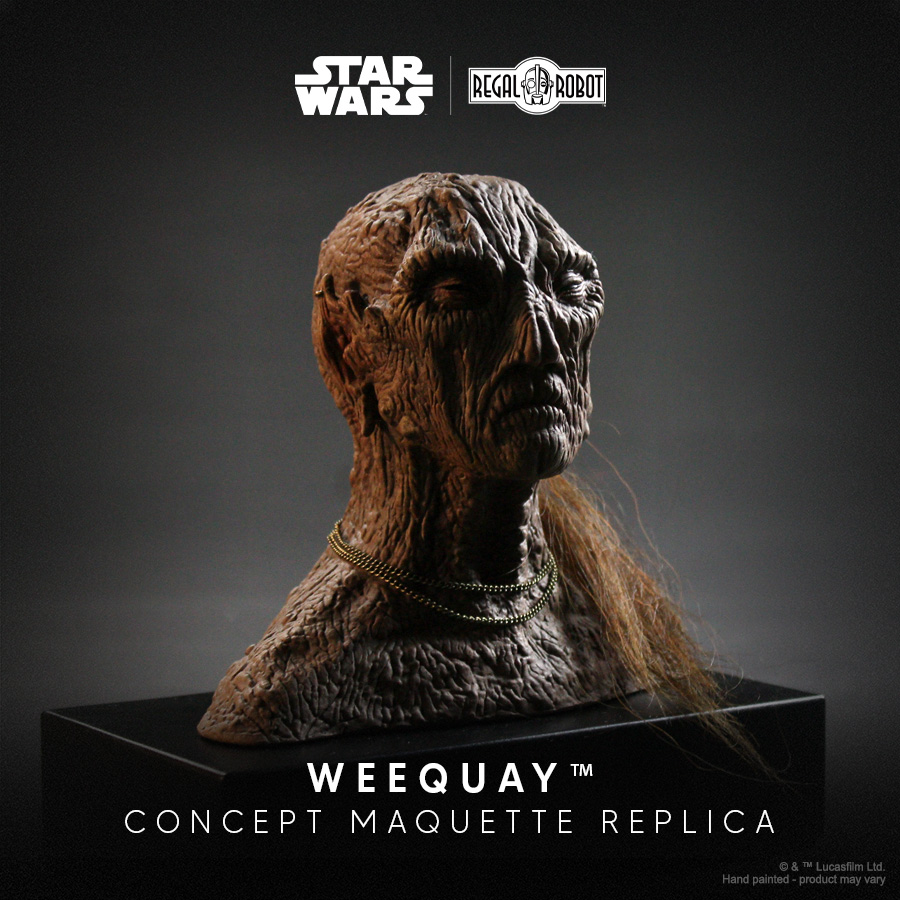 Fans can now order the next replica in Regal Robot's expanding Star Wars™ Archive Collection of props scanned from the original artifacts - the Weequay™ Concept Maquette Replica.
This big-brother to their popular Max Rebo Concept Maquette Replica was even includes a signature edition with multi-Oscar award winning VFX Supervisor, Ken Ralston, who sculpted concept maquette for this stoic and mysterious alien character from Star Wars: Return of the Jedi™.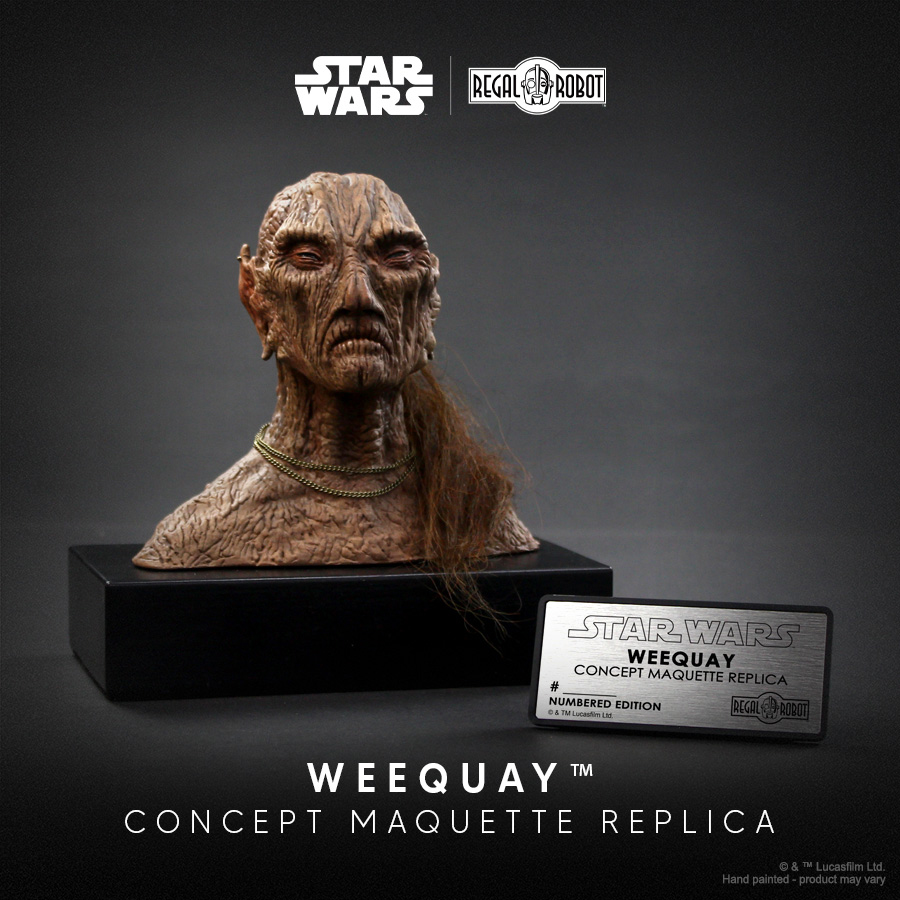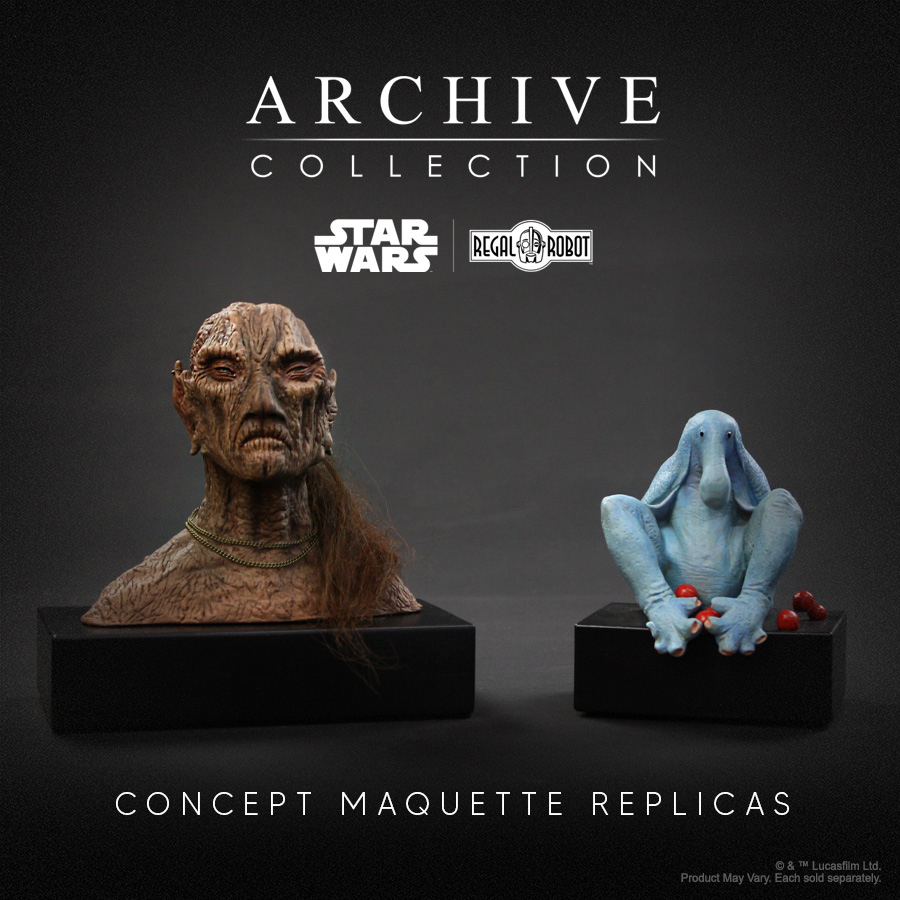 Regal Robot team had hands-on access to that original maquette (called "Queequeg" during production), allowing them to craft the most faithful replica possible. Each approximately 7″ tall (including the wood display base) bust is cast in heavy polyurethane resin. 100% made in the U.S.A., every replica in this edition is meticulously hand painted, with hand-applied hair, making each a unique tribute to the artistry involved behind the scenes of our favorite films!
Available in two extremely limited editions, each replica includes a hand-numbered plaque. A 250 piece numbered edition will be made, and just 100 pieces of the Kan Ralston signature edition will be produced.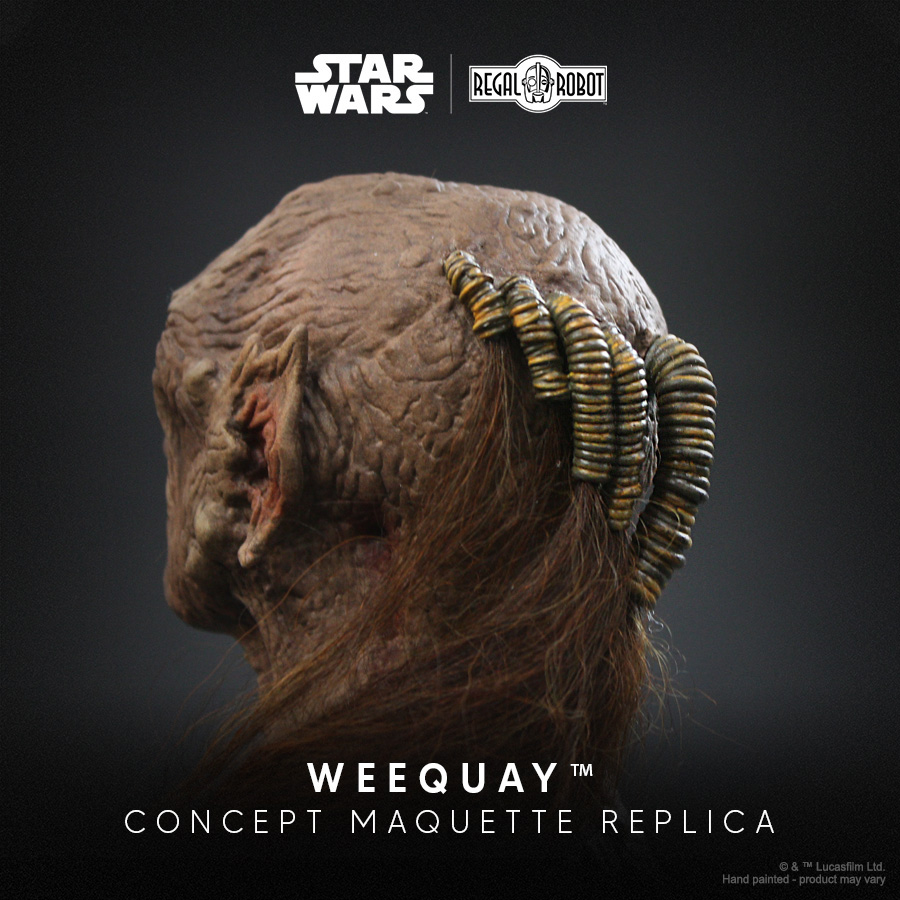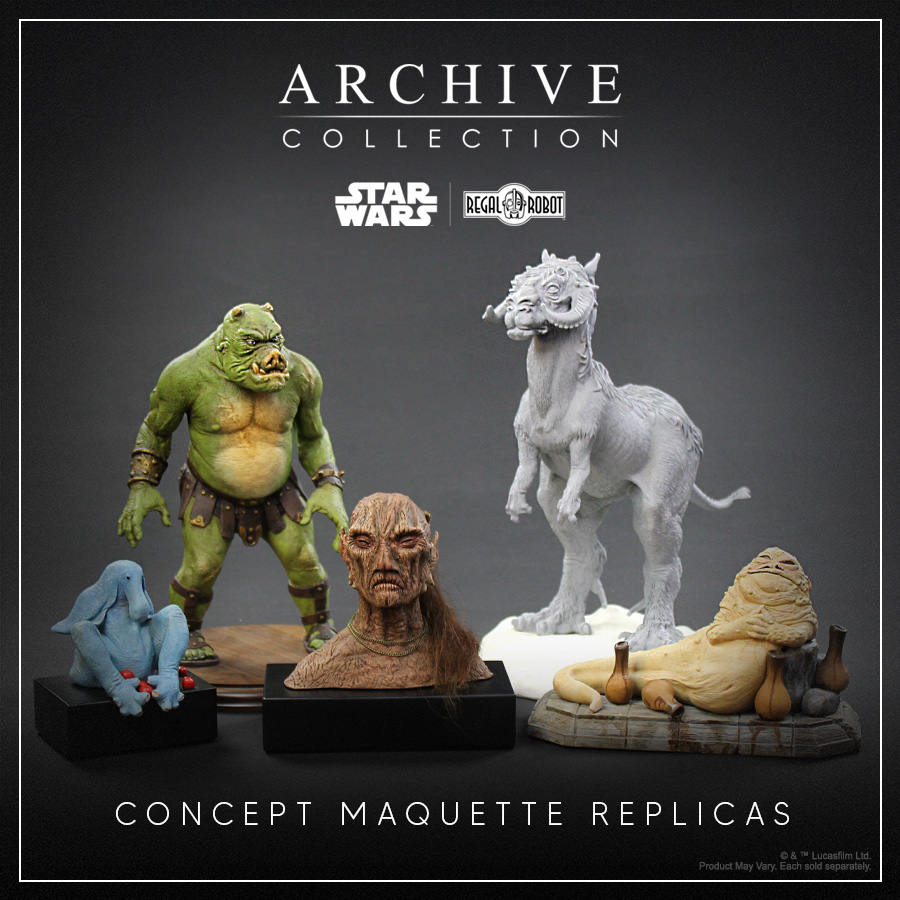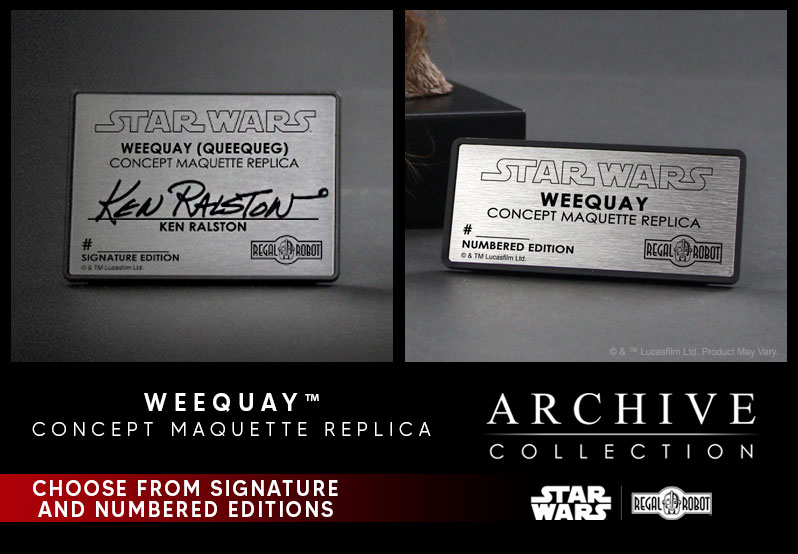 Ken Ralston is a multi-Oscar winning Visual Effects Supervisor who worked on a many of our favorite movies, including: The
Star Wars
OT, the
Back to the Future
trilogy,
The Rocketeer, Roger Rabbit, Forrest Gump, MIB, Death Becomes Her
and so many more.
In preparing for the Weequay maquette replica, Regal Robot Founder Tom Spina recorded a Zoom conversation with Ralston. Here is the part of the conversation where Ken and Tom discuss Ken's work on the
Star Wars
films:
If you'd like to view the entire hour-long conversation where they discuss more of Ken's visual effects experience,
you can view it here
.
See more photos of the Weequay macquette replica and order yours here!
This macquette can be seen in our
Star Wars Celebration
interview with Tom Spina here:
What do you think about the Archive Collection of concept replicas from Regal Robot? Is this something you plan on adding to your collection? Let us know below!
Check out Rebelscum.com merch!
https://www.RebelscumShop.com