Greetings,
Rebelscum
! Reports are coming in that the following new Droid Factory droids are being found in the Disney Parks as well as Shop Disney: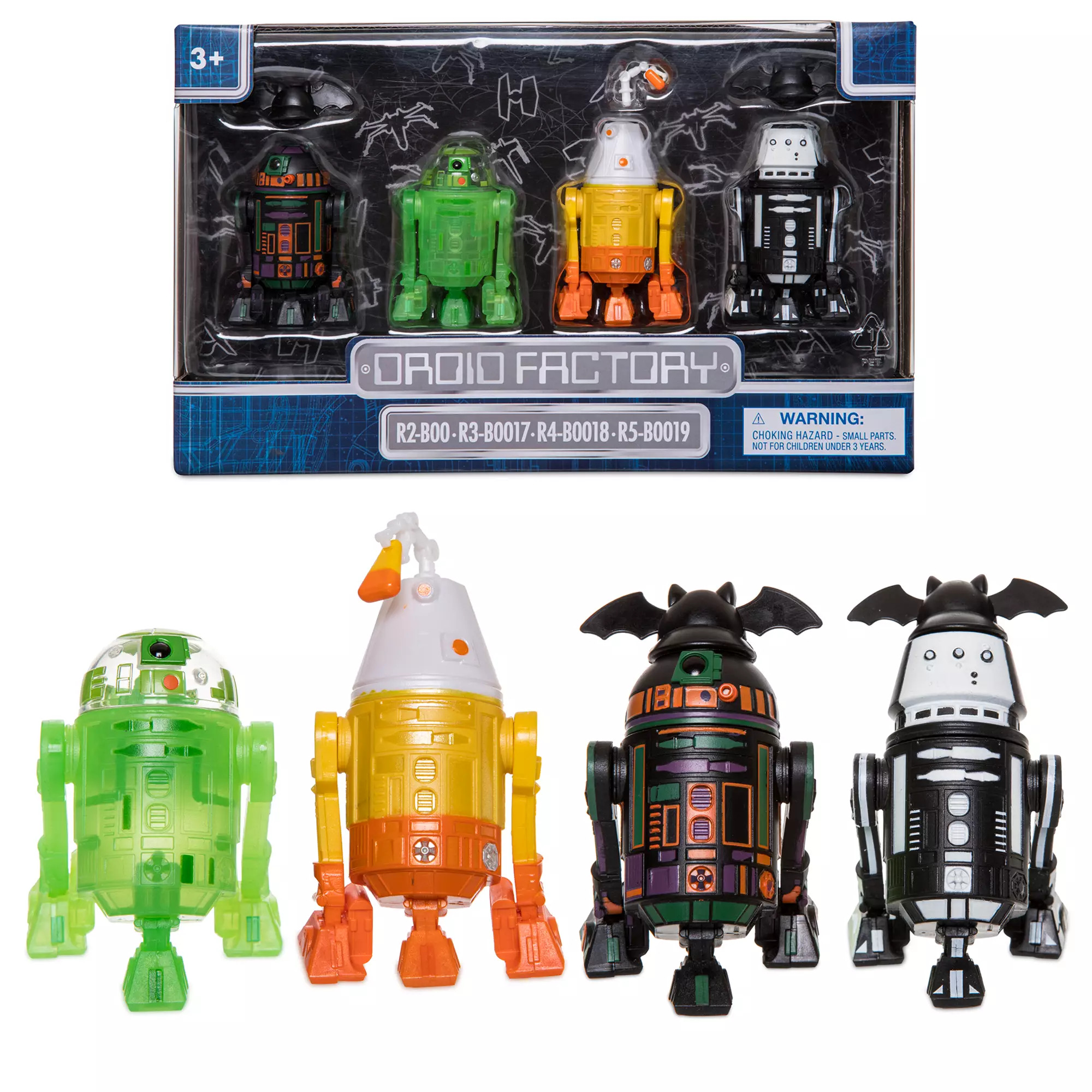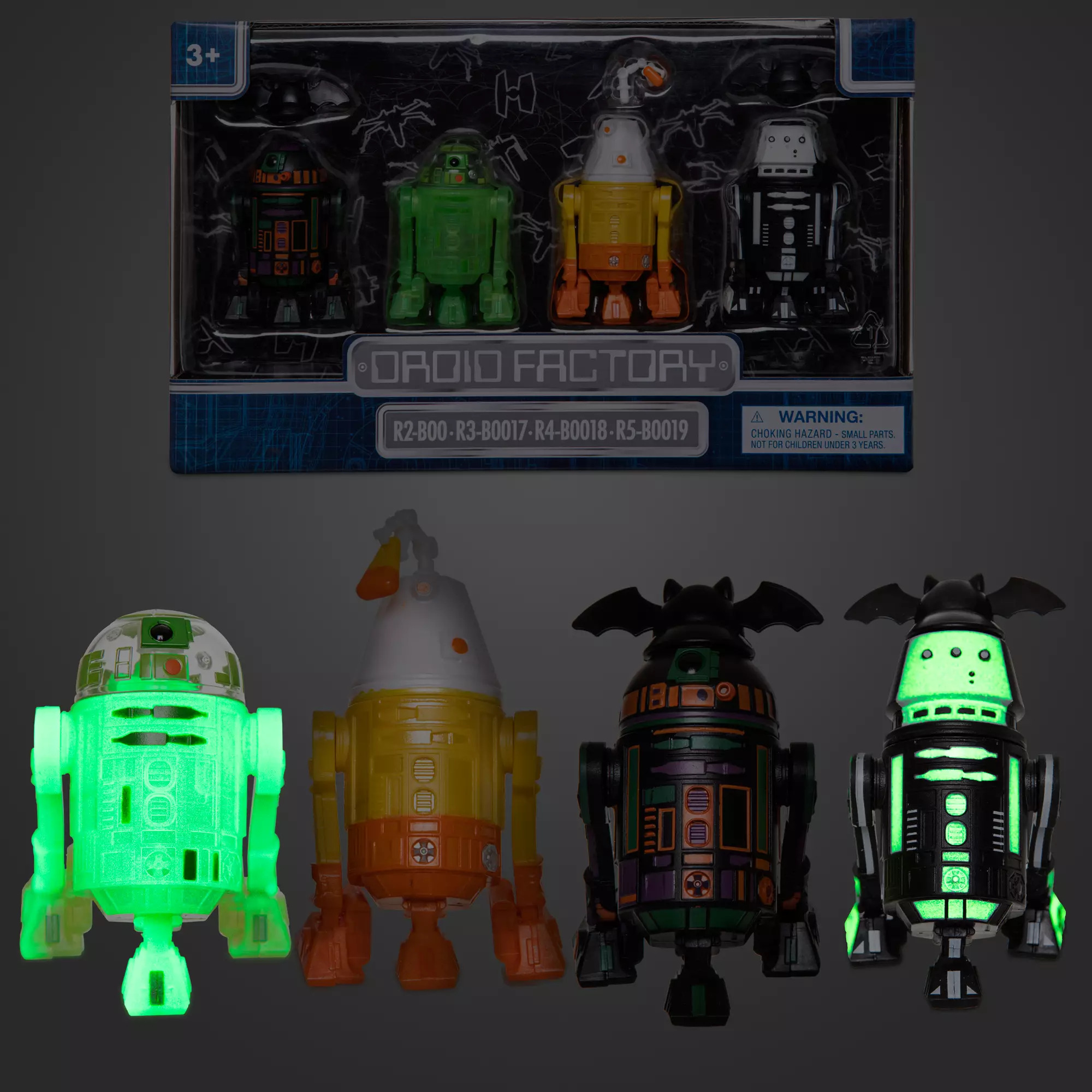 Star Wars Halloween Droid Factory Figure Set
(Currently sold out online, but keep checking)
$39.99
Have a Happy Halloween with this set of four spooky themed droids! Straight from the droid factory, this set includes R2-B00, R3-B0017, R4-B0018, and R5-B0019 - each with their own Halloween inspired design.
Set of four fully sculpted Halloween droid figures
R2-B00: black droid with orange, green, and purple details and a bat wing topper
R3-B0017: glow-in-the-dark green droid
R4-B0018: candy corn colored droid
R5-B0019: black droid with skeleton suit design and bat wing topper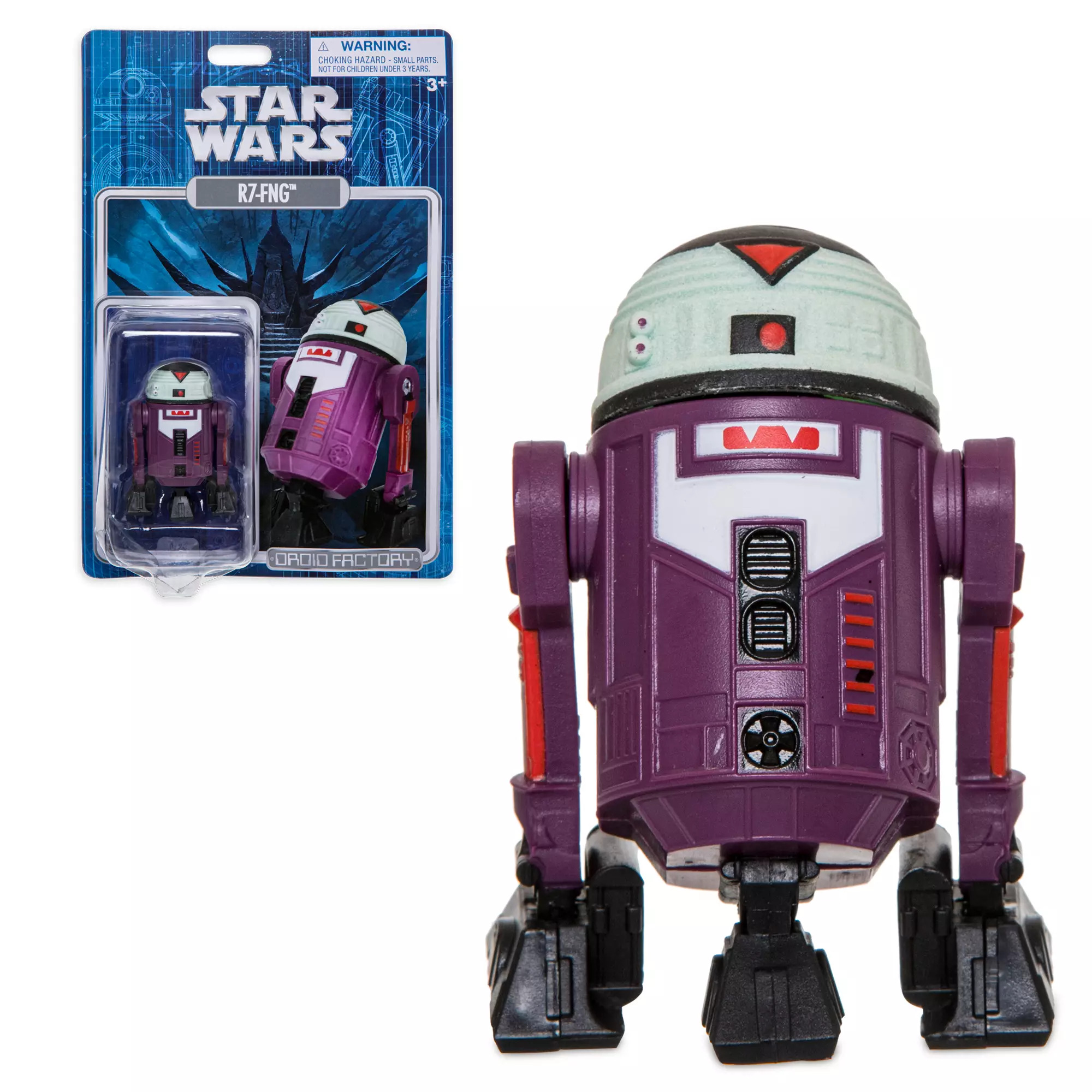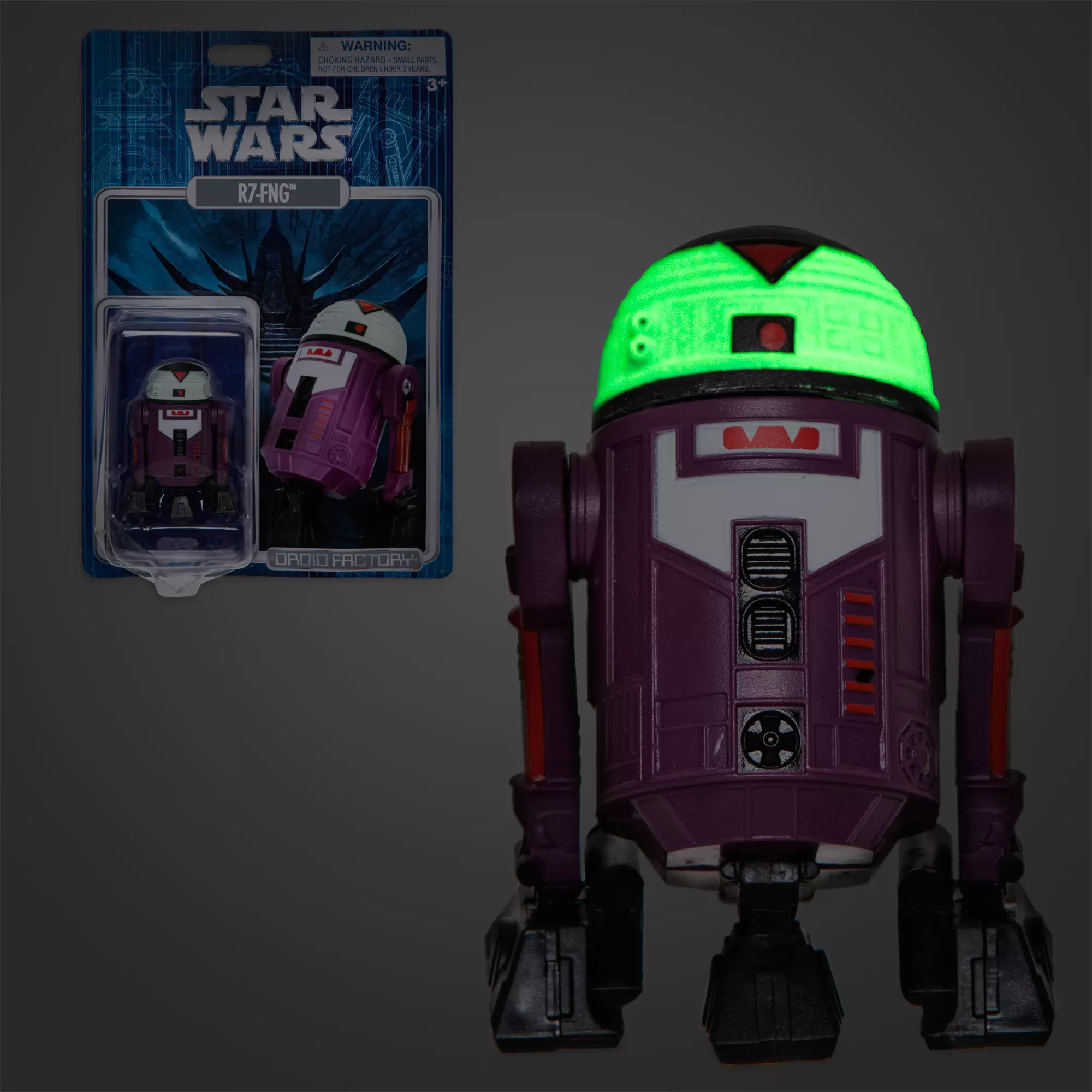 R7-FNG Halloween Droid Factory Figure
(Currently in stock online with free shipping)
$12.99
Tech or treat! Celebrate Halloween with this spooky-themed droid figure. Straight from the droid factory, R7-FNG was optimized for the desolate environments of Exegal and features a glow-in-the-dark head for easy navigation through the darkest parts of the galaxy.
Fully sculpted R7-FNG droid figure
Glow-in-the-dark head detail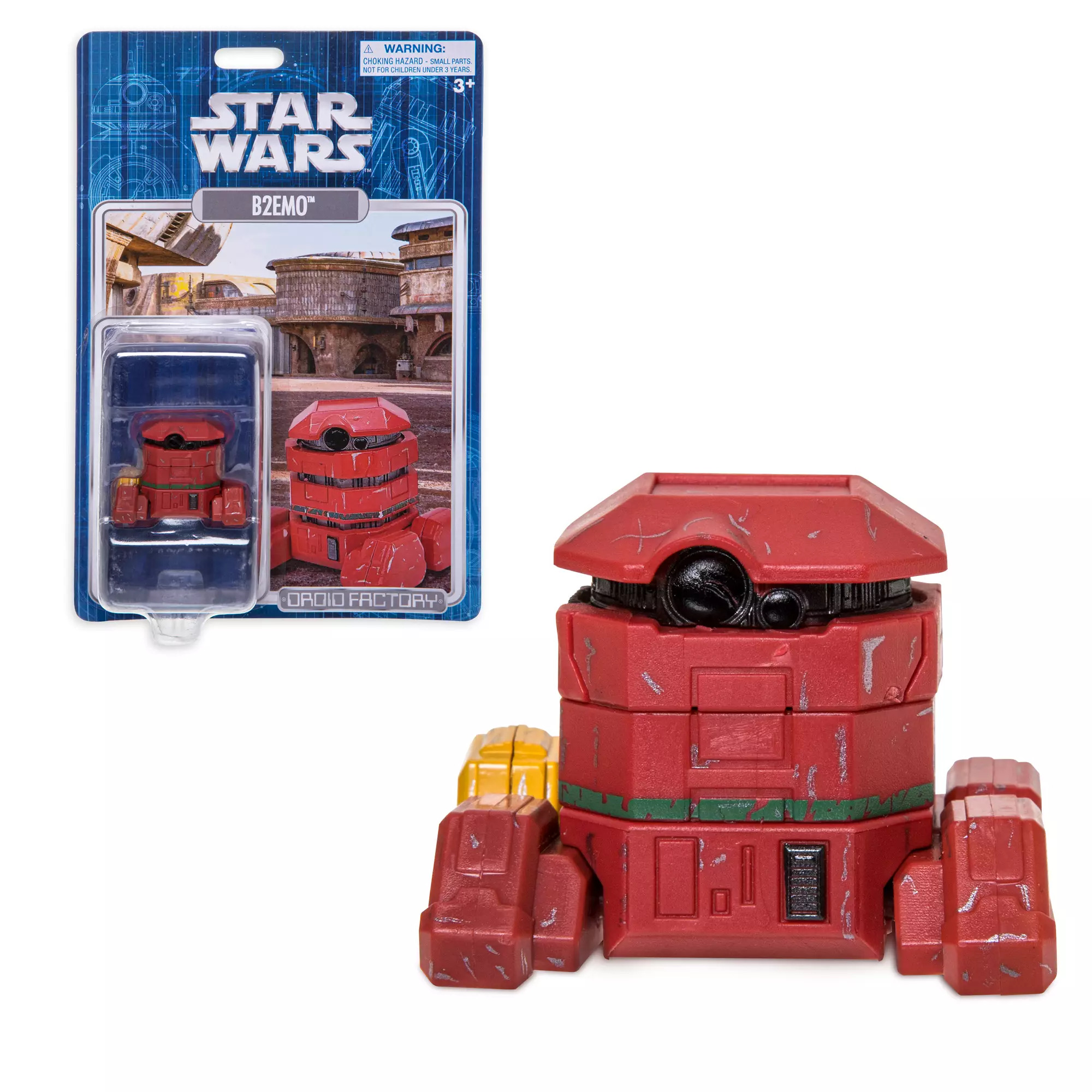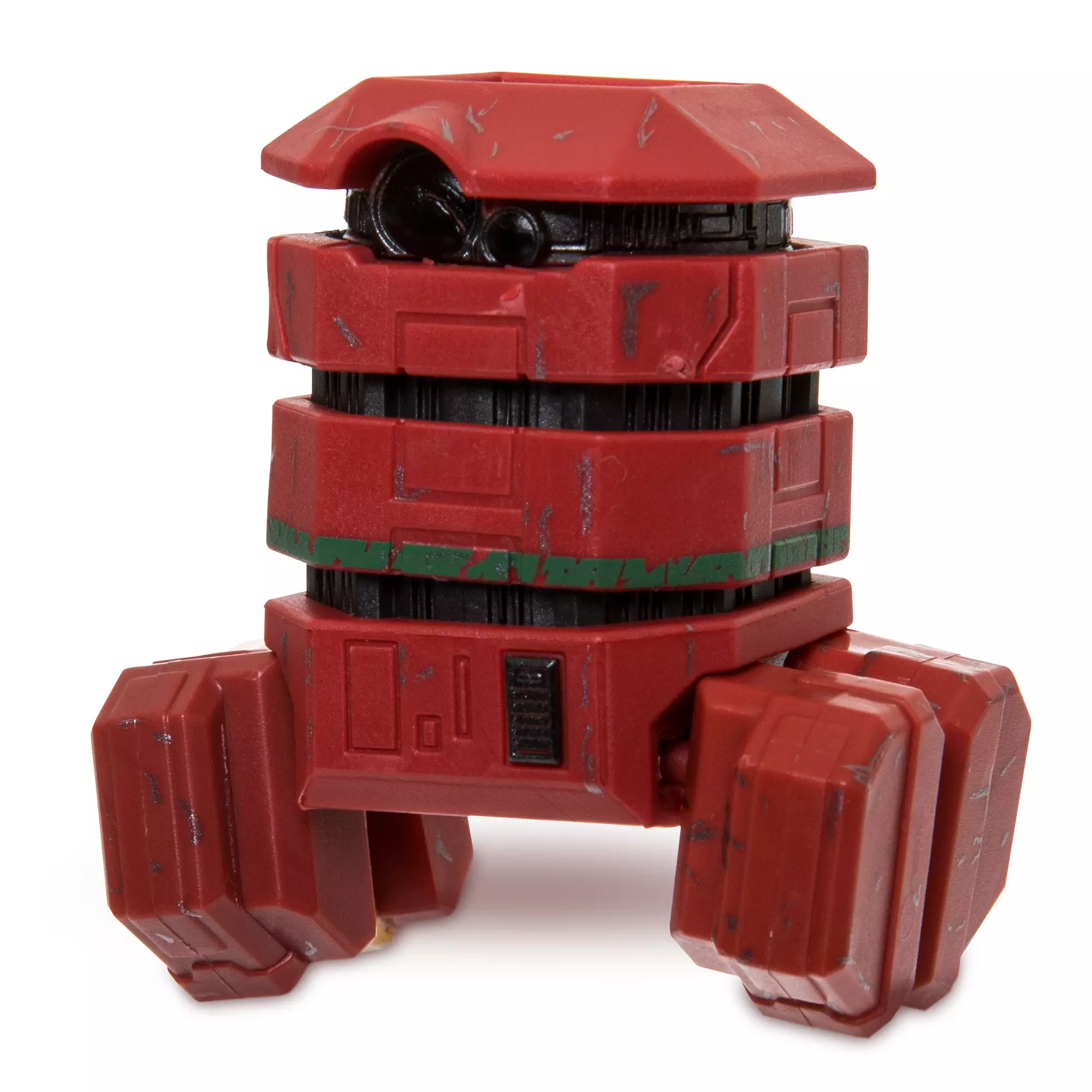 B2EMO Droid Factory Figure – Star Wars: Andor
(Currently sold out online, but keep checking)
$12.99
Meet B2EMO, a groundmech salvage assist unit that has been helping the Andor family for years. Join B2EMO in their adventures in the Disney+ series
Star Wars: Andor
and don't forget to never underestimate a droid.
Fully sculpted B2EMO droid figure
Inspired by Star Wars: Andor on Disney+
What do you think about this latest round of Droid Factory figures? Do you like the holiday-inspired droids, or do you prefer to collect droids that are represented in the Star Wars universe? Let us know below!
Check out Rebelscum.com merch!
https://www.RebelscumShop.com