Greetings,
Rebelscum
! Our friends at Regal Robot have a new magnet in their
Elements Series
available now! This magnet showcases Vader's damaged helmet after his final battle with Obi-Wan, with Anakin's glaring eye visible through the damaged section.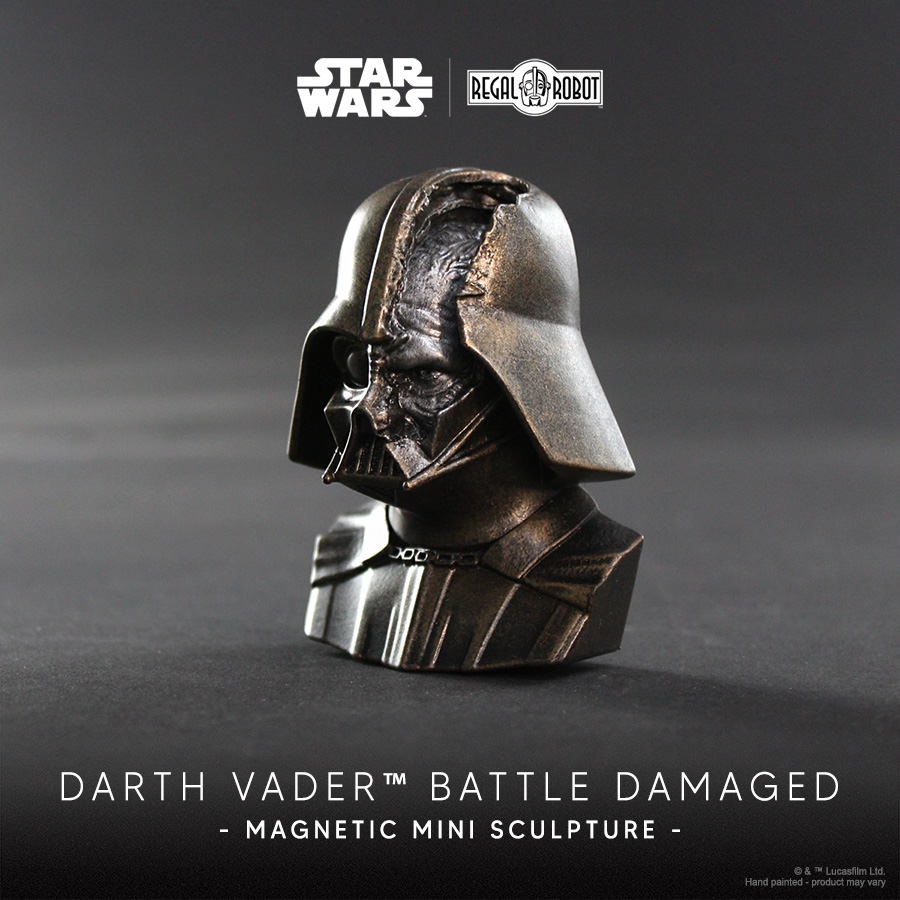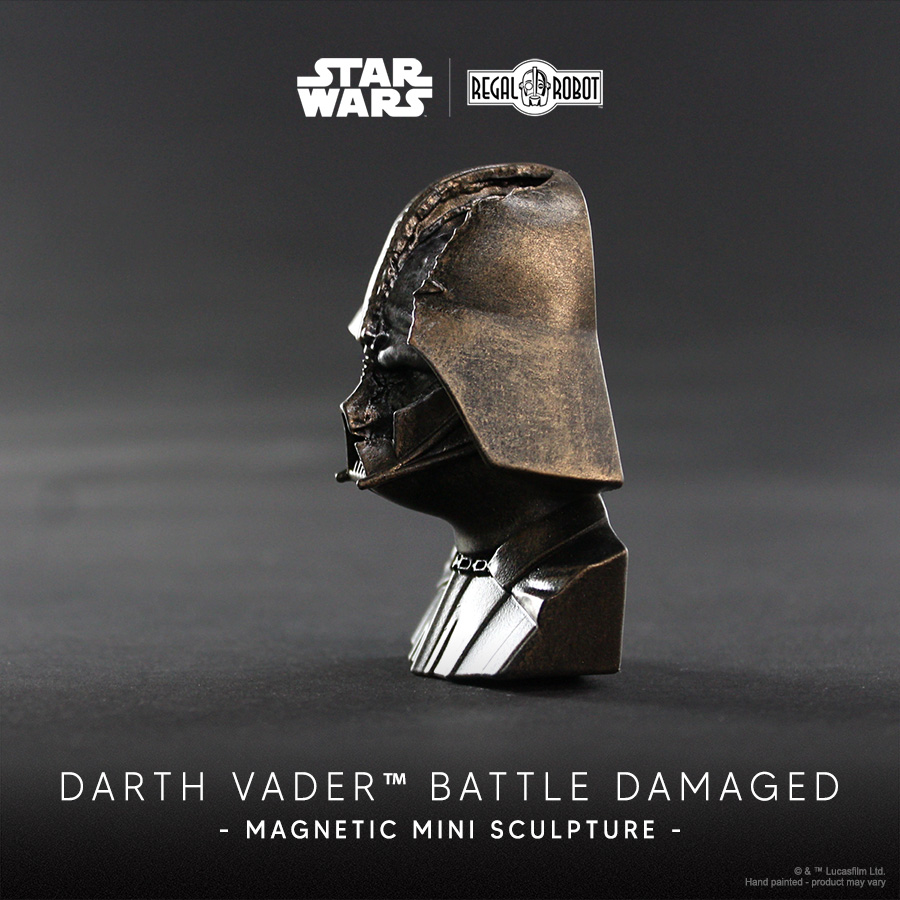 From Regal Robot:
This new magnet is inspired by the epic, climactic battle between Obi-Wan Kenobi™ and Darth Vader™ in the hit Lucasfilm series, Star Wars: Obi-Wan Kebobi™.

Darth Vader's unforgettable battle-damaged look is recreated here as a highly detailed magnetic mini sculpture. Hand painted with a most impressive faux bronze finish, silver tones highlight Vader's human form beneath the mask.

Our Elements Series features crafted sculptures that are classically designed. Each piece in this art series will have a hand-finished premium "element" to create a look that evokes the subject. Designed, prototyped and produced in the USA, each magnet is cast in solid resin and hand painted by our artists in our New York studio with distinctive faux finishes. They ship ready to display.

Our Darth Vader Battle Damaged magnet was sculpted by Regal Robot 3D artist Sean Fields and inspired by Star Wars: Obi-Wan Kenobi. Each piece is hand finished by our artists in New York with a bronze look and silver accents.

Each magnet in this series will be designed, prototyped and produced in the USA. They're cast in solid resin and hand painted with distinctive faux finishes. A strong neodymium magnet lets it hang wherever you display your magnets.

Add this great magnet to your collection, home, office, man-cave or fridge!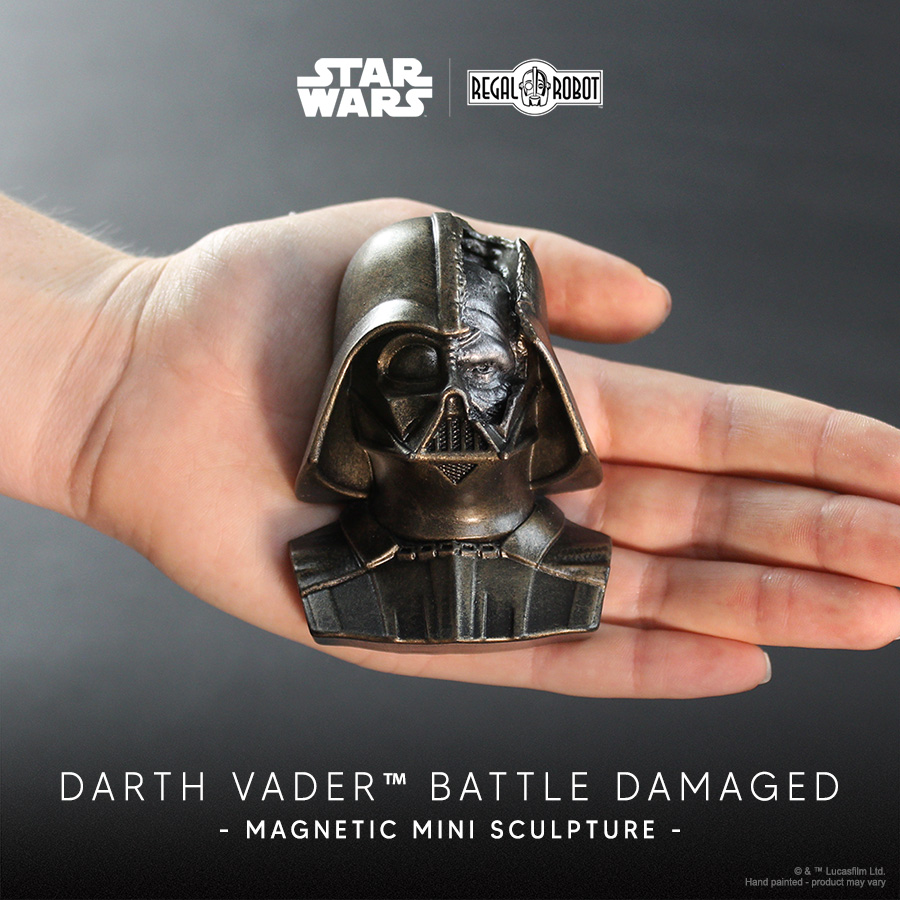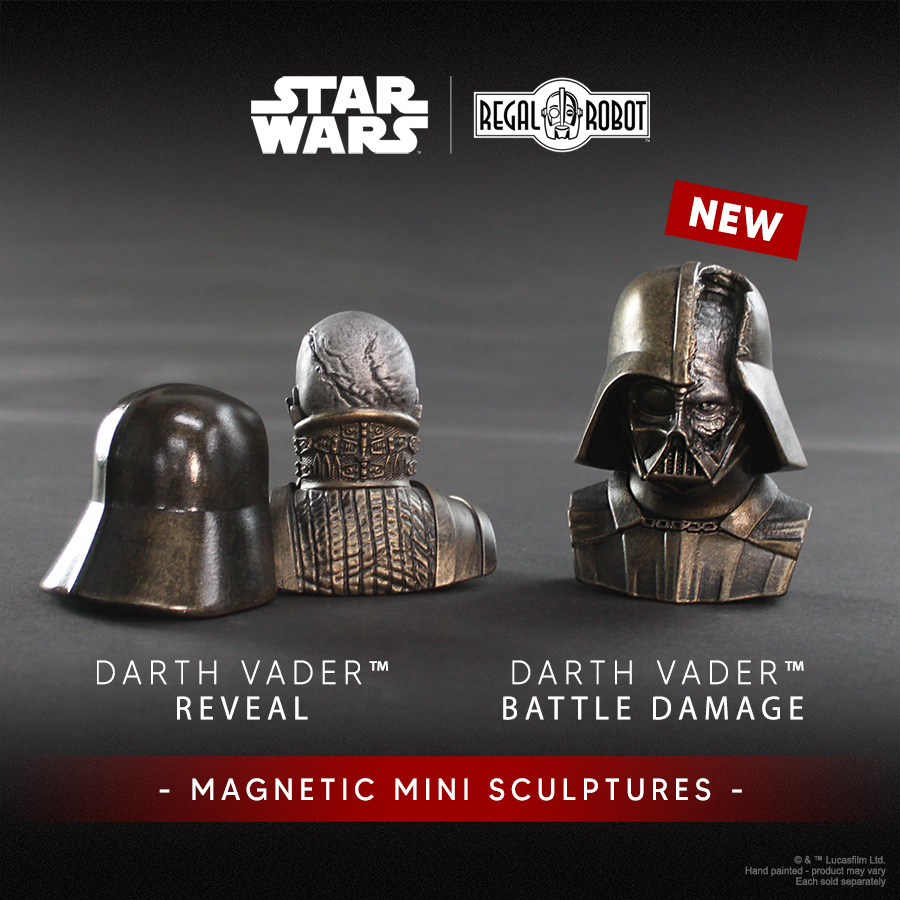 Head over to the Regal Robot website to learn more about this piece.
Available now! This magnet will cost $29.99 + shipping.
And don't forget about Regal Robot's Archive Collection Tusken Raider bust, out of the edition of 150, over 100 have already been sold!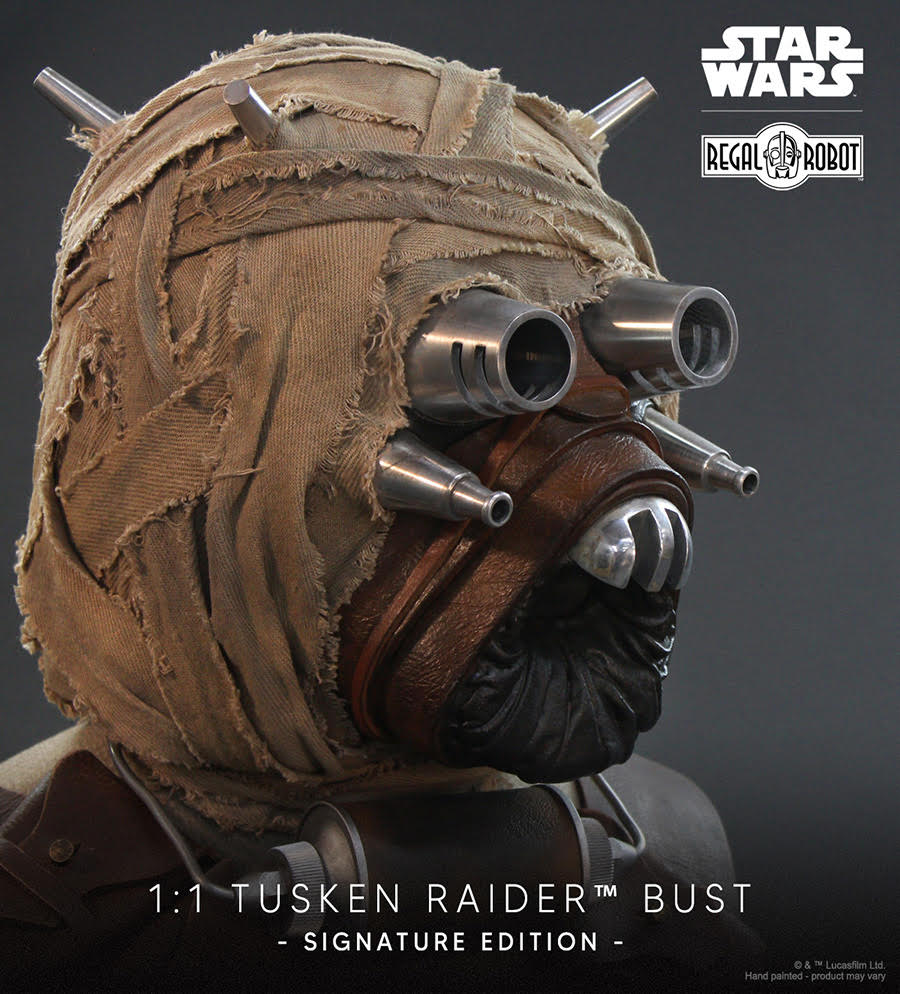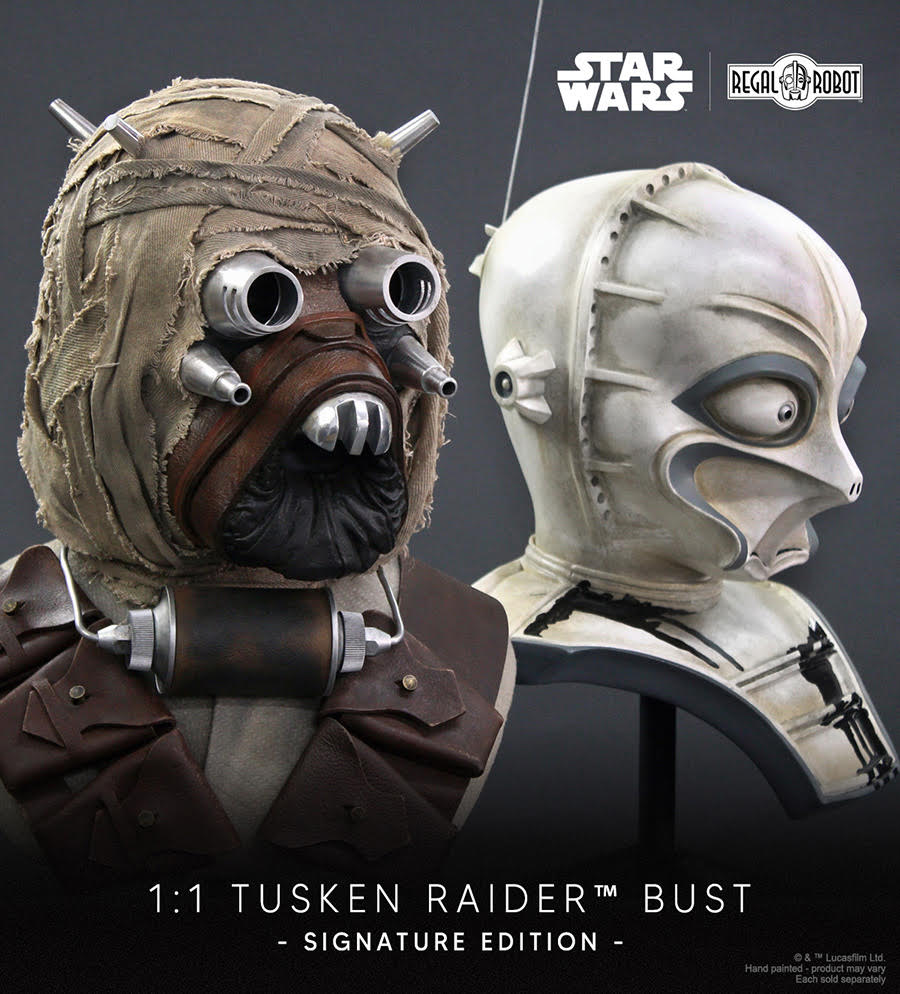 What do you think about this latest magnet from Regal Robot? I think the contrast in finishes highlighting his skin tone is very cool looking! Let us know below!
Check out Rebelscum.com merch!
https://www.RebelscumShop.com