Hello there,
Rebelscum
. Check out the latest from Hot Toys: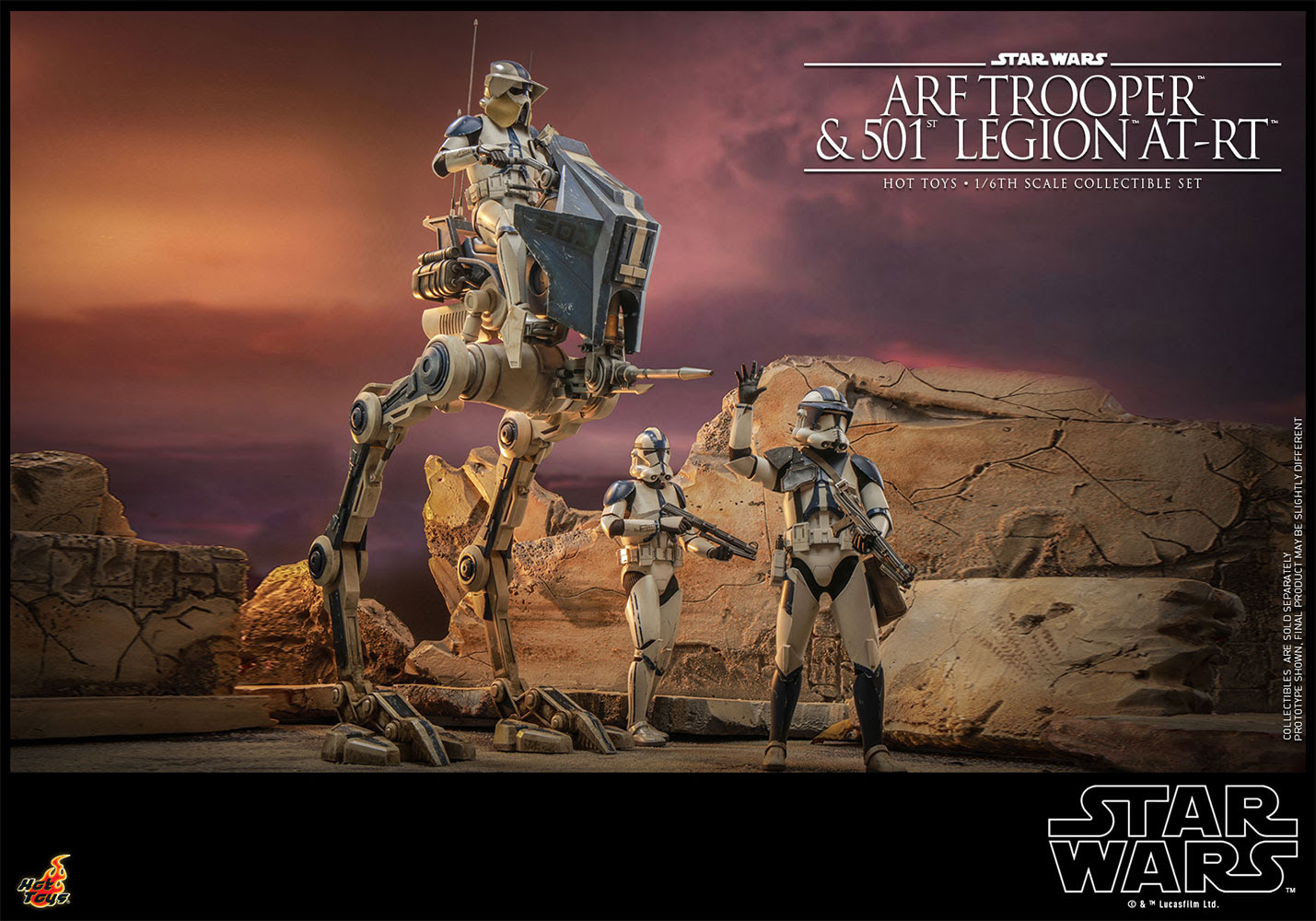 ARF Trooper and 501st Legion AT-RT
Price: $435
Expected to Ship: Oct 2023 - Mar 2024
Primarily designed for surveillance, the All Terrain Reconnaissance Transport (AT-RT) Walker™ is still formidable on the battlefield. This bipedal, open-cockpit walker is swift and heavily armed, transforming a single clone trooper™ into an anti-infantry unit. AT-RT Walkers are driven into battle by Advanced Recon Force Troopers, also known as ARF Troopers™, who wear lighter armor for stealth and speed.
Inspired by the Star Wars: The Clone Wars™ animated series, the amazing 1/6 scale ARF Trooper and 501st Legion™ AT-RT Collectible are available as a set - or the 501st Legion AT-RT Collectible can be purchased separately
The ARF Trooper collectible features a newly crafted helmet with detachable antenna and face plates, plus distressed armor painted with their signature blue markings. The figure also comes with a blaster rifle, a blaster pistol, a pair of binoculars, and a variety of hands to allow for a range of poses.
The stunningly crafted 1/6 scale 501st Legion AT-RT stands at approximately 25.1" (64 cm) tall and is painted with the battalion's signature blue markings and 501st markings with weathered effects. The AT-RT features realistic wires and also has over 16 points of articulation, including articulated mechanical legs, grip, and blaster cannon.
Conquer the battlefield with the ARF Trooper & 501st Legion AT-RT Collectible Set and the 501st Legion AT-RT Collectible by Hot Toys.
Available to pre-order from Sideshow.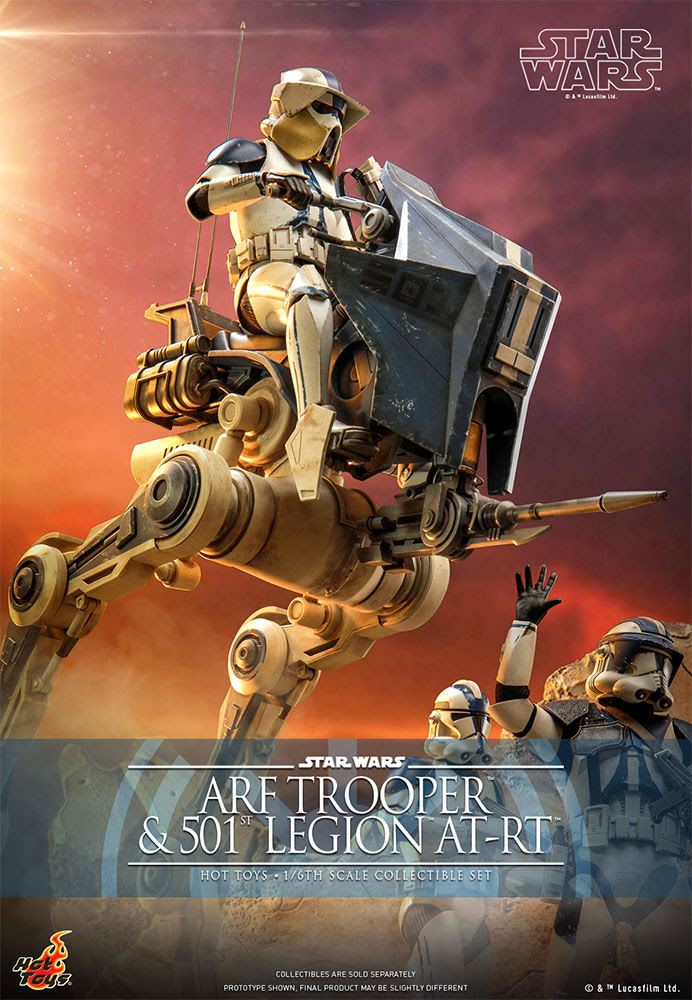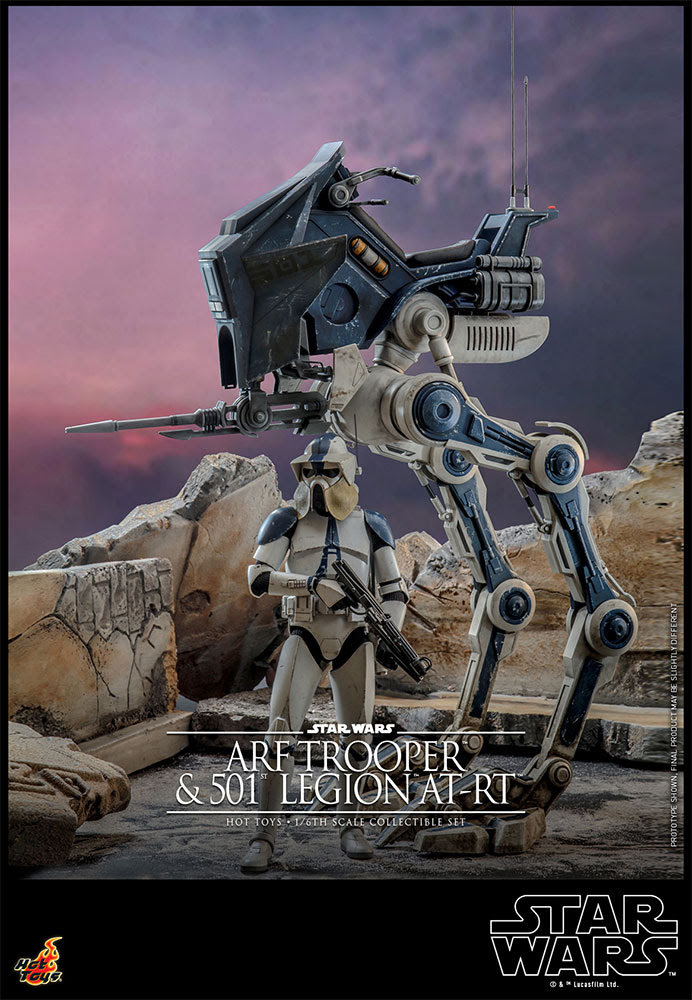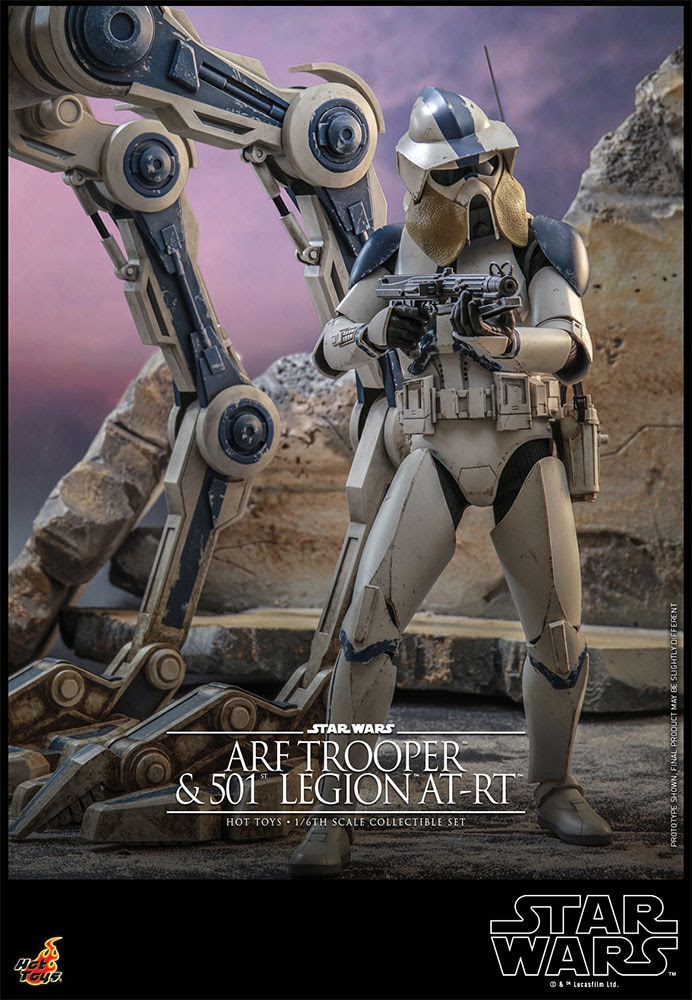 Is this vehicle from
The Clone Wars
something you've been wanting for your Hot Toys collection? Show us some pictures of your Hot Toys scenes below!
Check out Rebelscum.com merch!
https://www.RebelscumShop.com