My son\'s Star Wars Playset-update 9/1
Hey guys,
I have been working on my son's playset. I still have much to do. I hope you guys enjoy what I have so far...
This is the main overview.Top level landing platform and bespin bridge thingy, level 3 detention and mechanical, level 2 carbon freezing/throne room, ground level medical/mediatation chamber.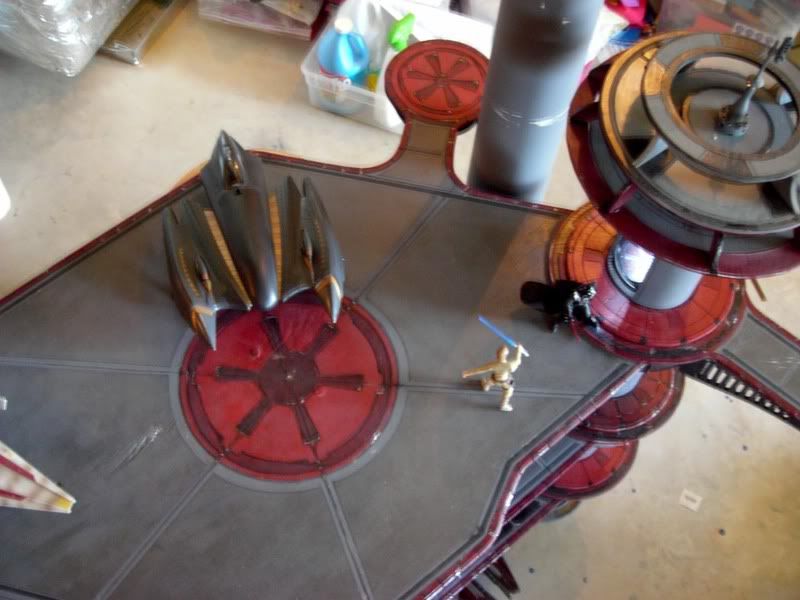 Top level landing platform leads to functional elevator (manual pulley turn)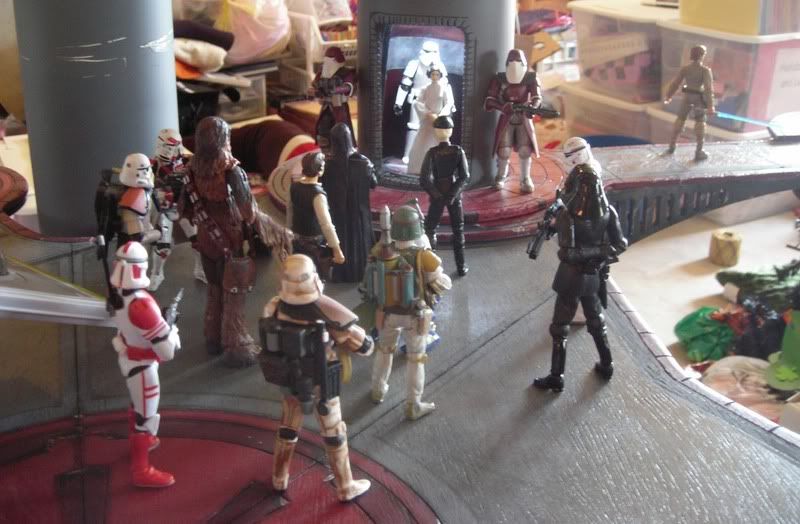 elevator entry from landing platform - again everything is unfinished - there will be a sliding door here for this entry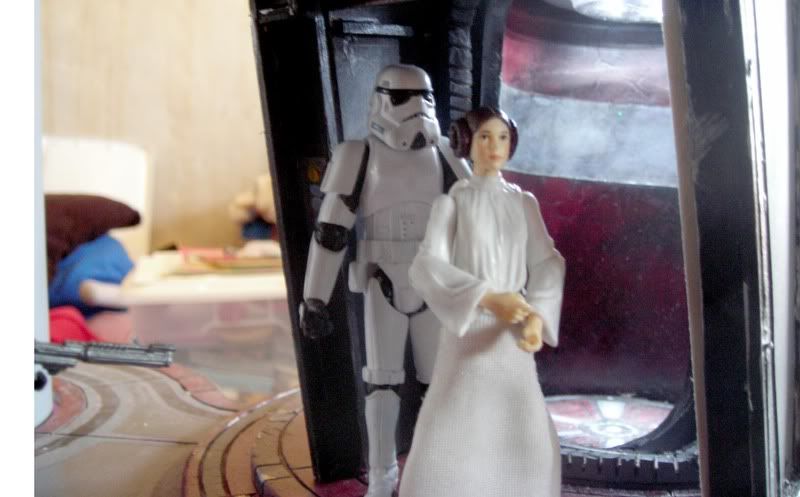 close up of elevator door (opened via fingers)onto detention level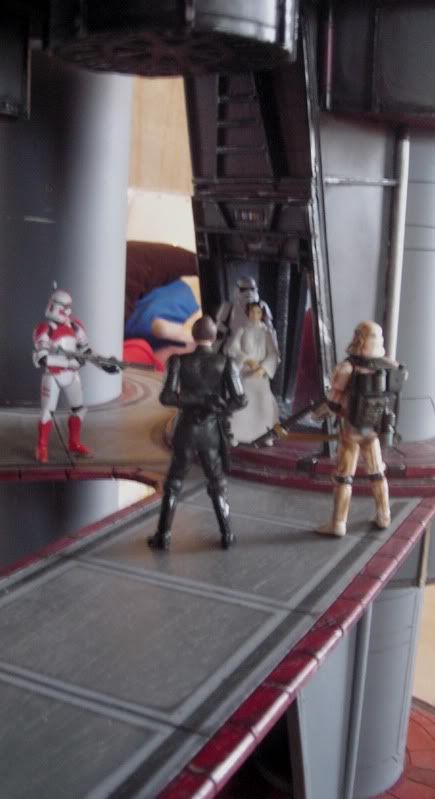 pulled back view of entry to detention level
prisoner's approach to detention cell...
prisoner placed...poor leia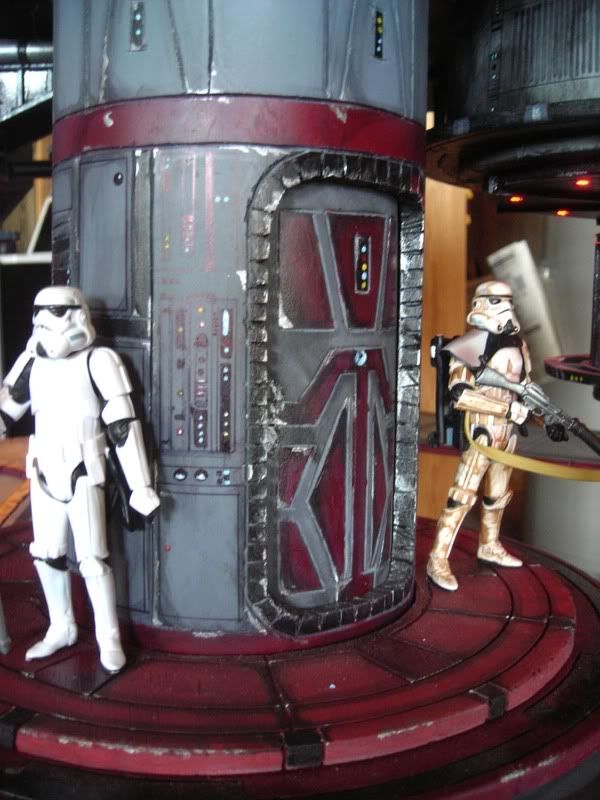 cell door closed
Carbon freezing level,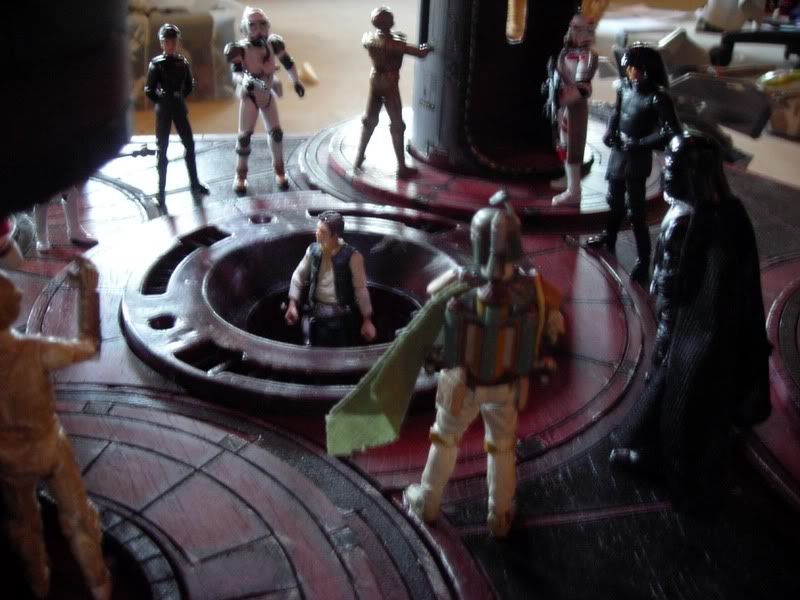 taking the plunge...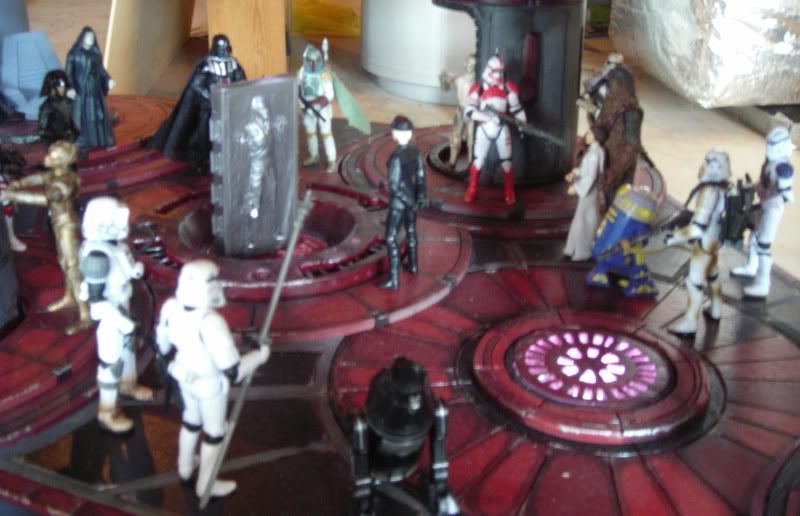 aftermath...
I started at the end of march - thought a couple of weekends - yeah right - the artist in me just can't let go - I work when I get a chance but that requires getting up extra early before the work day begins...guys, there is much left to do.
I am using all kinds of materials. PVC, Plywood, masking tape inserts, mailing tubes, dremel, foamboard, etc. I drew the design out first and sat on it for a few weeks in February. My son and I talked about what he wanted and then I have attempted to incorporate all of those things into one playset. Due to its size, it comes apart in sections so that it can be moved around to different places around the house in or outside. That single factor is why it is taking forever! It's like a huge puzzle. It will be played with so I have had to build with that in mind. There will be other aspects such as a walker platform and another landing platform. Stay tuned....
Guys seeing the work here made me inspired and I hope when I am done I see someone else take on something like this!
Oh yeah, sorry about the pics, I am trying to get the hang of this new camera, plus taking pics of small things is harder than I thought...