Joined

Oct 23, 2005
Messages

61
Reaction score

0
Hello all,
It's been a while since I posted on these forums. But, I wanted to show off my new Maul saber.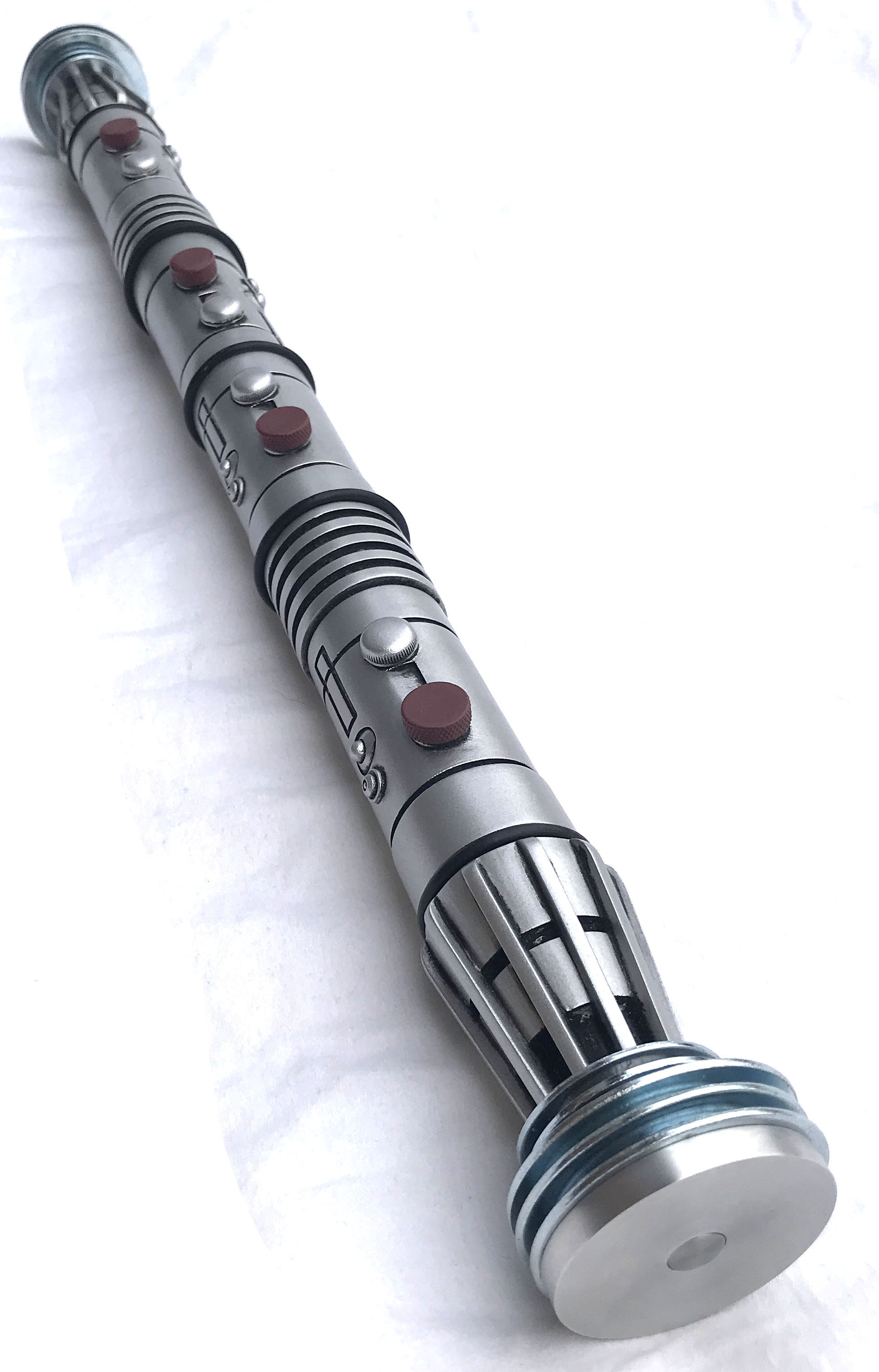 [FONT=&quot]This replica is about as dead on ***** accurate to the original prop as you're gonna get. [/FONT]
[FONT=&quot]It is cast resin from a 3d model that I made, which used a production made Saesee Tiin lightsaber as a starting point. It has a steel rod running down the center with metal emitters. The emitters are made from plated fender washers with an aluminum cap at each end. The saber body has been painted and weathered to match the original filming prop. I hope you all like it.[/FONT]
If you're interested in picking one up, there's a sign up thread on the RPF.
https://www.therpf.com/forums/threads/darth-maul-tpm-screen-accurate-lightsaber-prop.297702/