Joined

Nov 24, 2018
Messages

907
Reaction score

2,153
Location
Hi there, fellow scummers!
Thought I should make a thread for the big
dio
playset I'm building right now for the Adventure Series figures. I love toyphotography and ever since I heard of the Adventure Series line I had the idea of a big, modular temple with plenty different rooms spread over several floors all in the form of one big (toy)box to play in and to take photos at. The perfect opportunity to finally give xps foam a shot, since I have only worked with card so far. I made a quick test dio in the form of Indy's Classroom and that worked well enough. So I felt comfortable enough to start the main attraction (for now).
In the next days and weeks I'd like to document my progress a bit for anyone interested. I want to spend this month with building the thing and the next with painting it - something I'm a total noob at. I hope to be done by the end of June and on time for the release of Dial of Destiny. Get yourselfs a bag of chips; this is either gonna be really great, or a colossal dud. But it should be entertaining in any case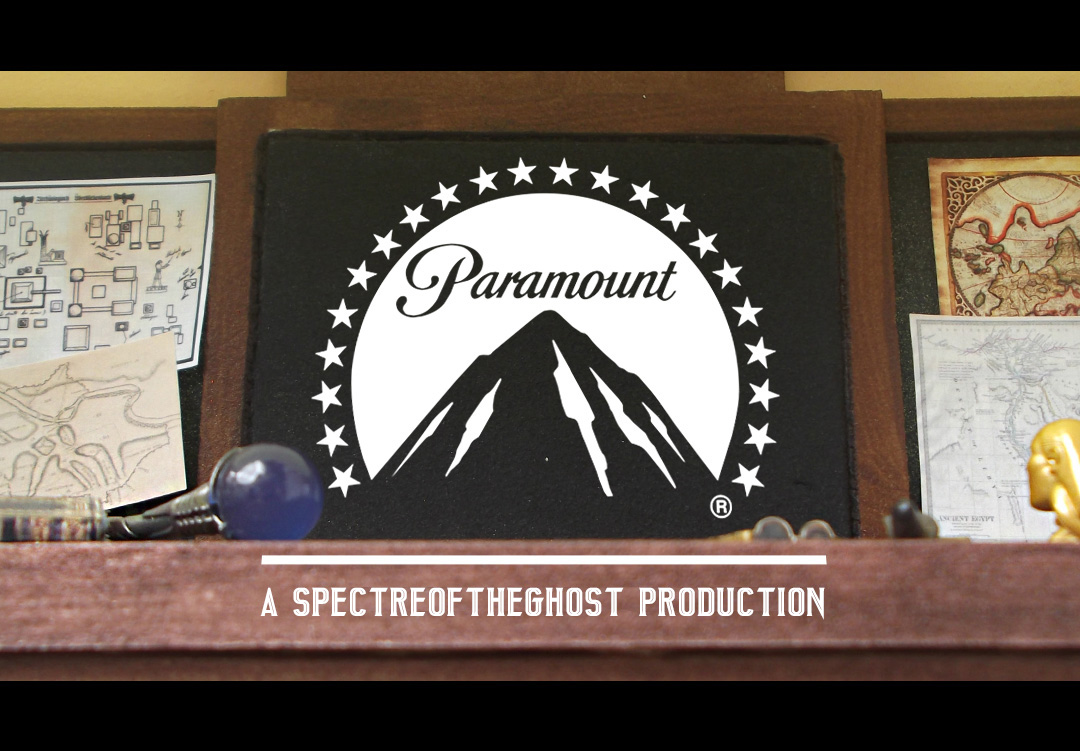 I started with scribbling down a plan, making some calculations (something I'm usually terrible at) and just doing some floors, walls and decorative pieces. I haven't taken any photos during that phase, since I worked pretty quickly, but after a couple days, I had a nice pile of... things.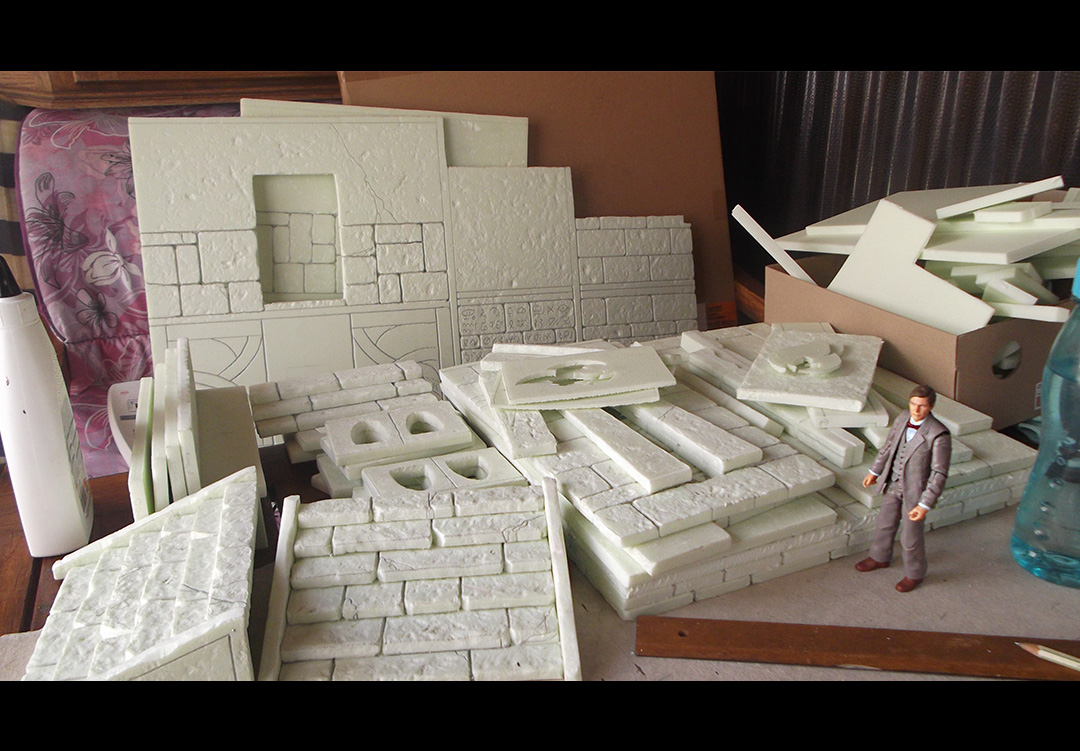 Not trusting my own calculations, I quickly assembled the pieces (nothing glued yet, just stuck together with pins) and to my utter surprise... it all fits. At least for now. I'm sure something is off, somehwere. There allways is. Anyway, pictured here is the "backside" of the temple and it already gives a nice idea of what the finished temple will look like.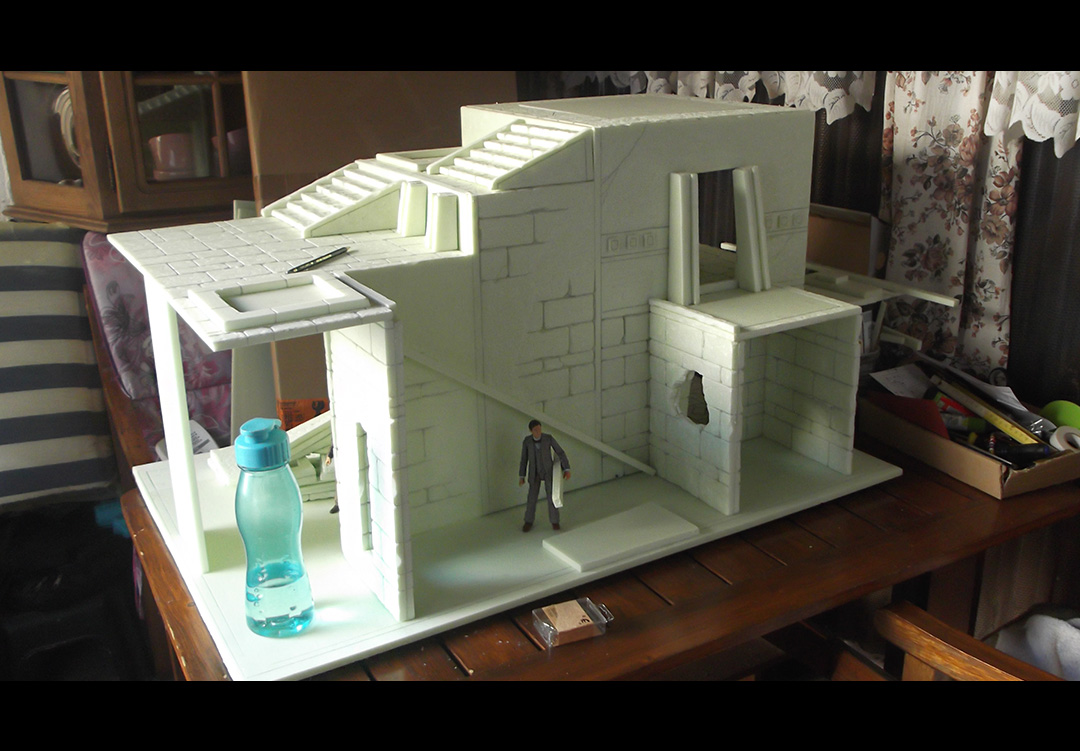 It will have over ten rooms/halls and hall- and crawlways, some of them modular, all of them linked to each other and following a (mostly) logical progression pattern. To give a quick rundown:
Through the temple entrance (not build yet), one arrives at the entry hallway, full of different hieroglyphs and runes: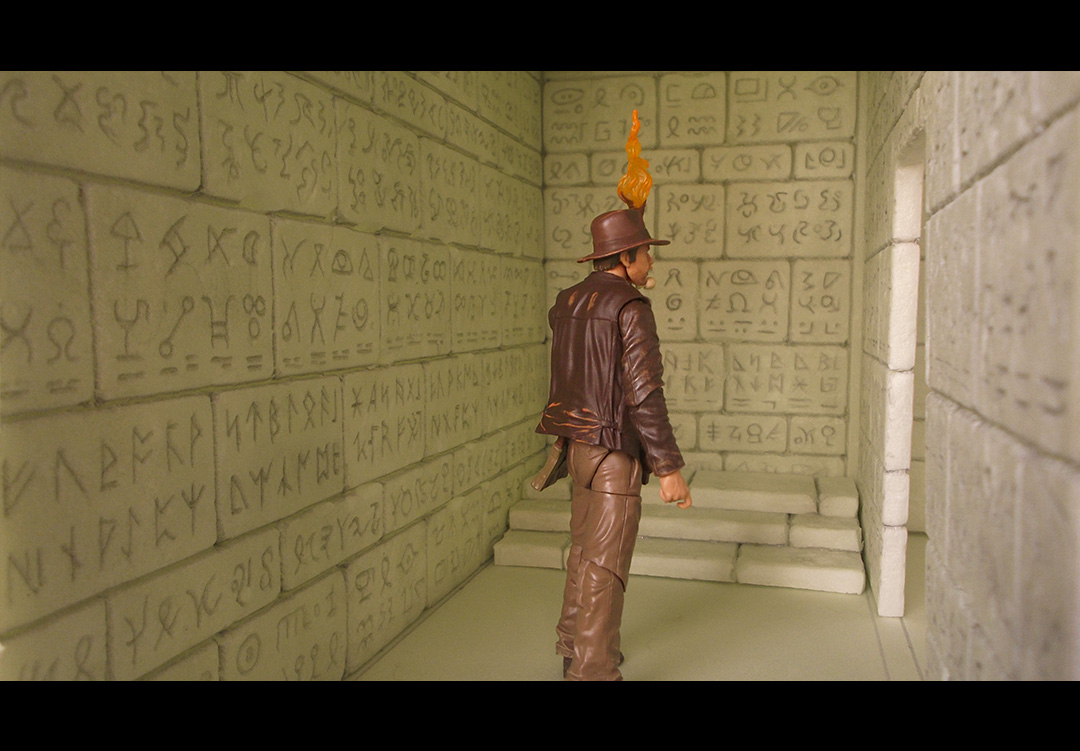 The hallways leads to a room not unlike the well of souls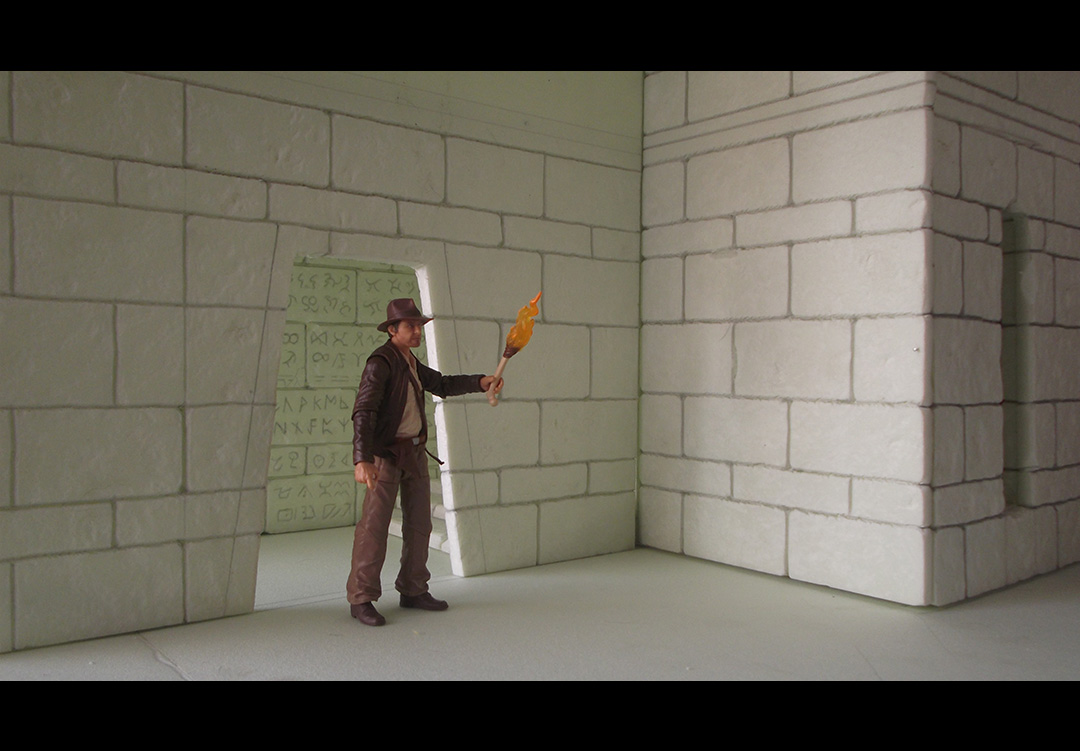 That seems to be a dead end, but there is a hidden path. Okay, it's not really hidden yet, but... we will get there.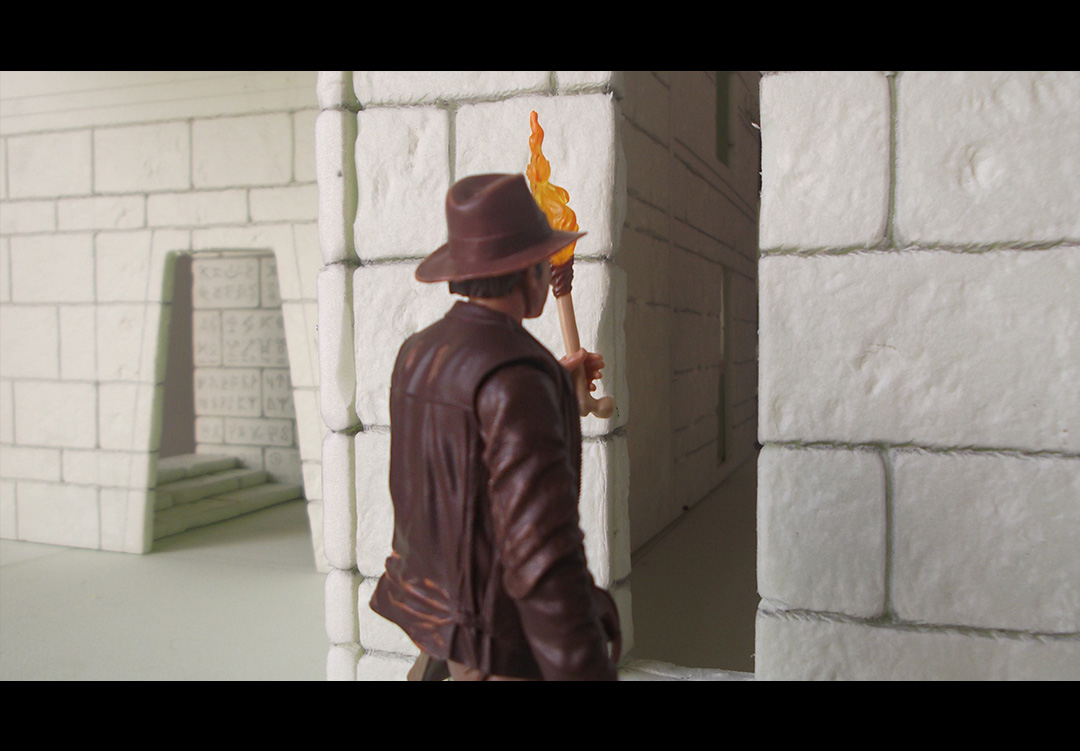 Behind that is a big modular area. I can place all kinds of things there, but I'm specifically planning for two interchangeable treasure rooms and two trap rooms - a spike trap and a rotating blade trap.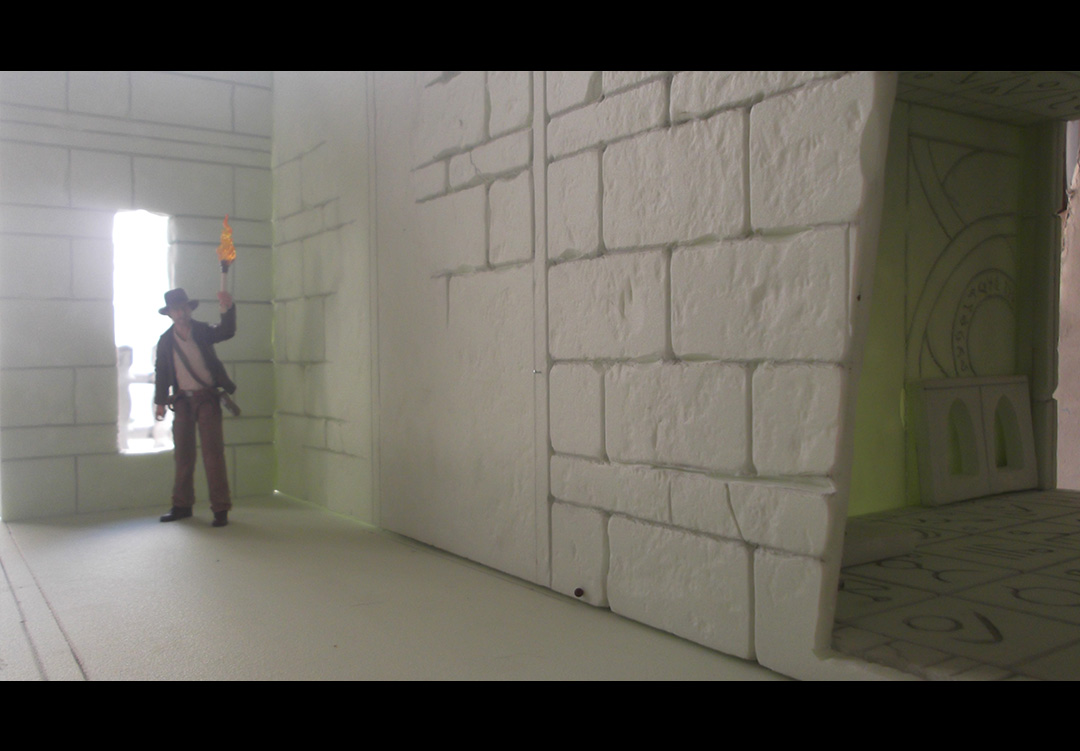 Here, Jones has to blow a hole in a wall (not yet done here) to get to "safety" and to get to the next room, the firewalker room.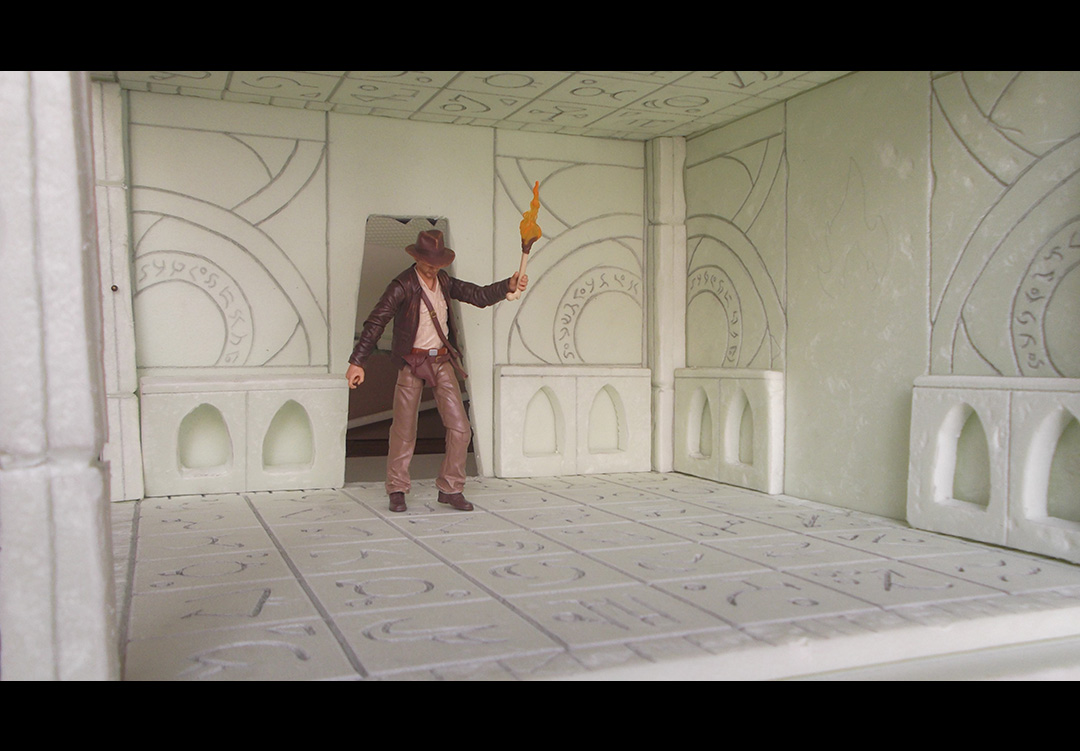 Here, Indy has to step on the right tiles, otherwise he will catch fire. The correct tiles are mirrored at the roof. At the end of the room waits a staircase (not yet build) that leads to the second floor and a puzzle room.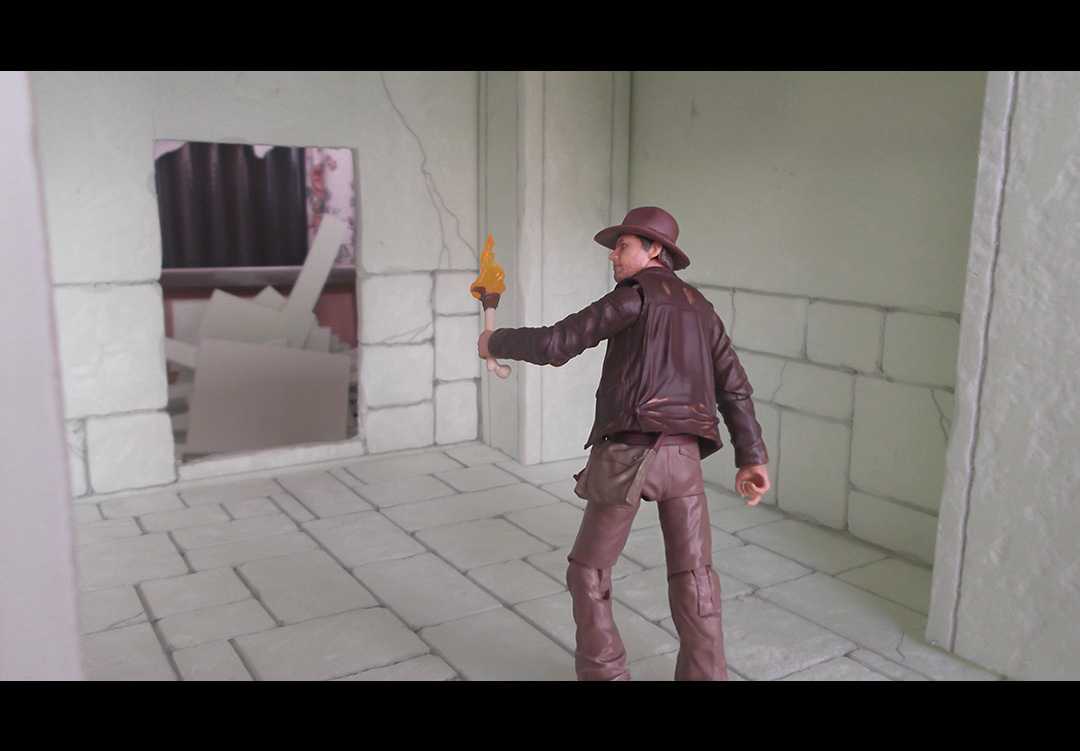 It's yet empty, but there will be a puzzle here or something and Indy has to solve it to open the door. When he steps outside, he will stand on a gallery (by the time I took the photo it wasn't build yet)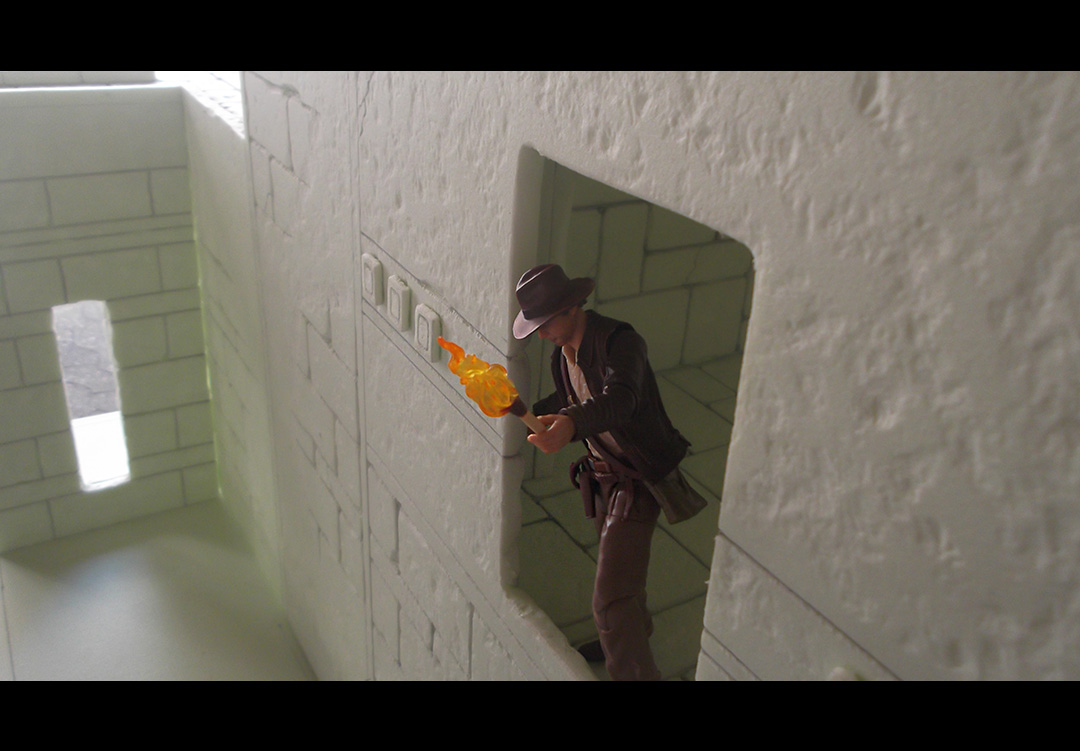 A rope bridge will lead him over the chasm to the main hall
Up the stairs...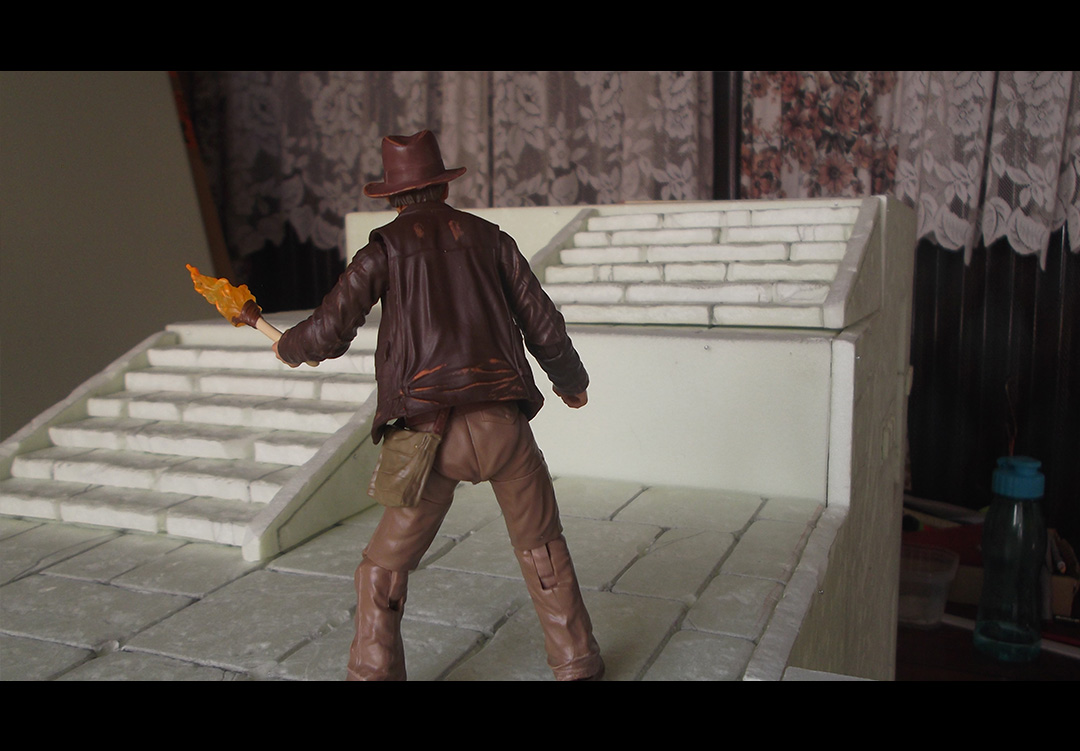 And he will be at the top where I can put a throne, or an artifact, or whatever I need. And yes, that would be a great spot for Mola Ram.
Indy might escape the temple by using the whip and catapulting himself through a crack in the wall at the other side of the chasm.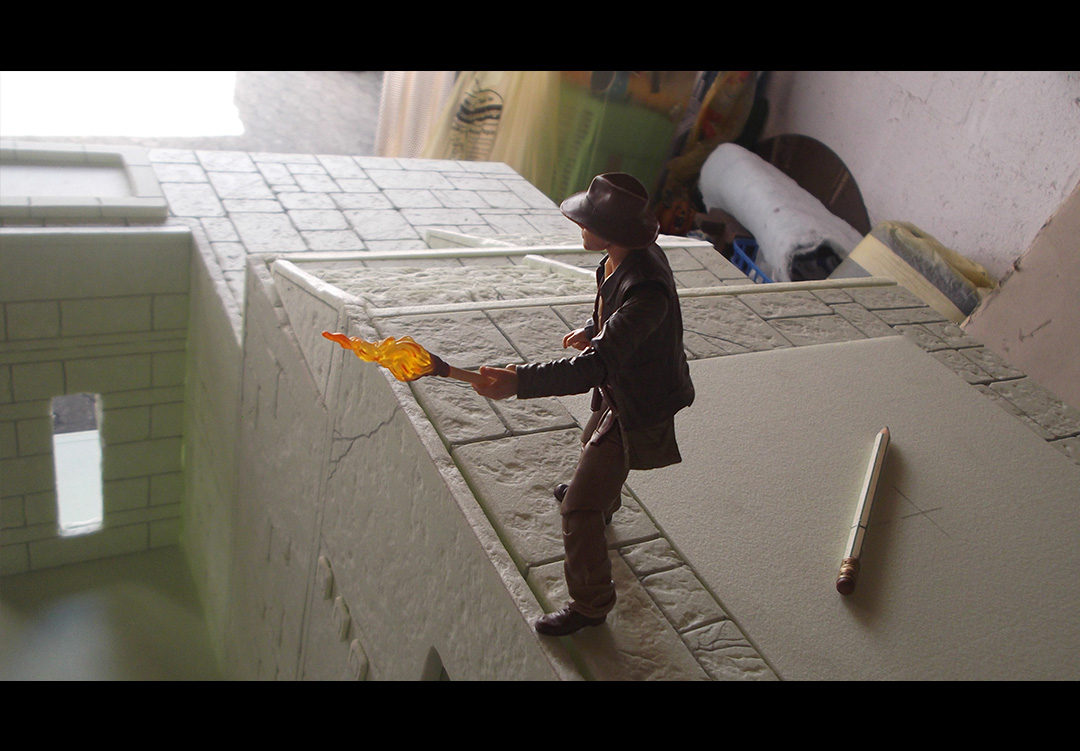 Last edited: