Joined

Feb 20, 2012
Messages

11,156
Reaction score

23
Location
I started out collecting Hasbro/Kenner figures as I'm sure plenty of people did..., I then decided to move onto the higher end collectibles as I was getting fed up with not being able to find the figures I wanted in the Hasbro range (I've sold most of the figures I had now, got maybe about 30 or 40 in the attic & 5 on display).
When I got into the higher end collectibles I was mostly focused on Statues in the 1:6 scale so I mainly bought Gentle Giant items but when I realised most of what they make are mini-busts I then moved onto Koyobukiya as they made more of the whole characters that I wanted to buy (Imperial & Republic troopers) & their 1:7 scale really doesn't seem to be any different from the 1:6 scale statues I own from other manufacturers.
More recently I've started buying Sideshow Collectibles figures (1:6 scale), I mainly started buying the clones because I got fed up of waiting for Kotobukiya to make the rest of the Commander clones, Bly & Cody are great but I wanted the other 3 to go with them so I went hunting & found Sideshow were in the process of releasing them all..., I now have 4 of the 5 & I'm waiting for Neyo to be released!!!
I did however get a bit carried away buying Sideshow's clone figures & currently have 9 in hand plus 6 more ordered..., 3 of which should be with me by the end of the month (Waxer, Boil & Commander Fox).
Having seen the Attakus 1:5 scale statues on this forum I immediately started looking for some for my collection BUT unfortunately I found them to be pretty pricey so I ended up getting some of the 1:10 scale statues they released BUT I did manage to get the order 66 version of Commander Cody in the larger scale & I'm still looking to add more 1:5 scale statues to my collection as & when I can afford to do so...
So, basically there's a mix of everything here really & it continues to grow..., I wasn't going to take pictures until my current display is complete BUT I've realised recently that I doubt it will ever be complete seeing as I always want new things for my collection & often get side tracked too, buying other non-focus Star Wars figures like the bounty hunter series Kotobukiya made in 2008..., decided I had to have the Vader that comes with the set so now I'm getting some mini-busts of the bounty hunters too so they can make up a display with the 1:7 scale figures.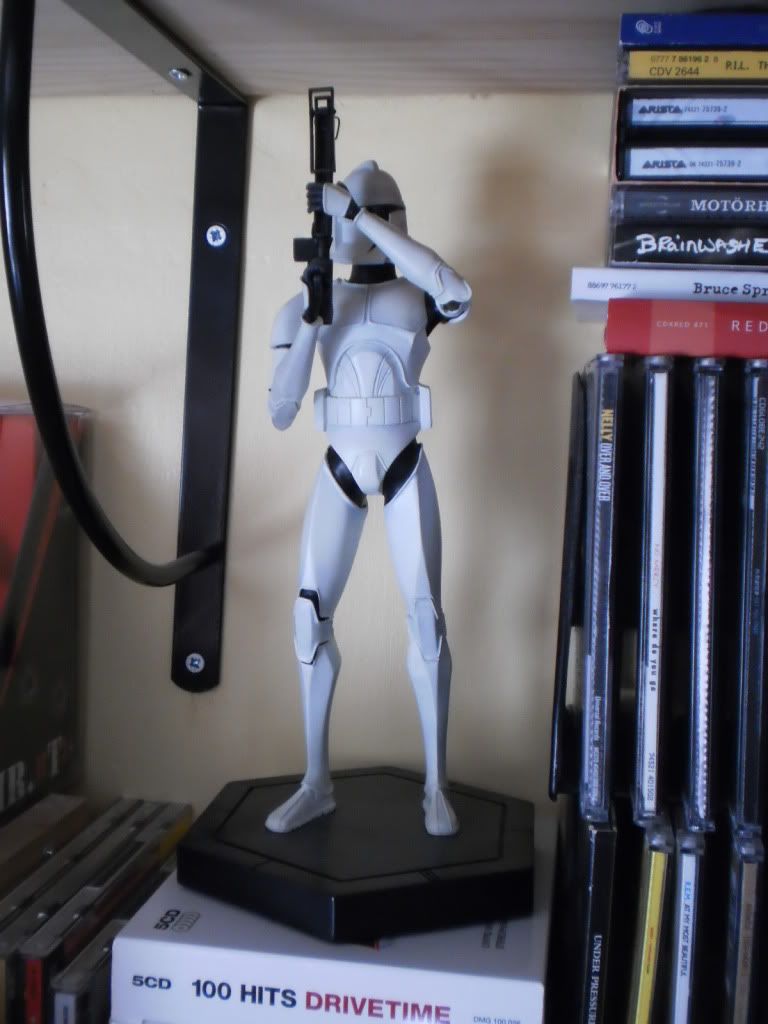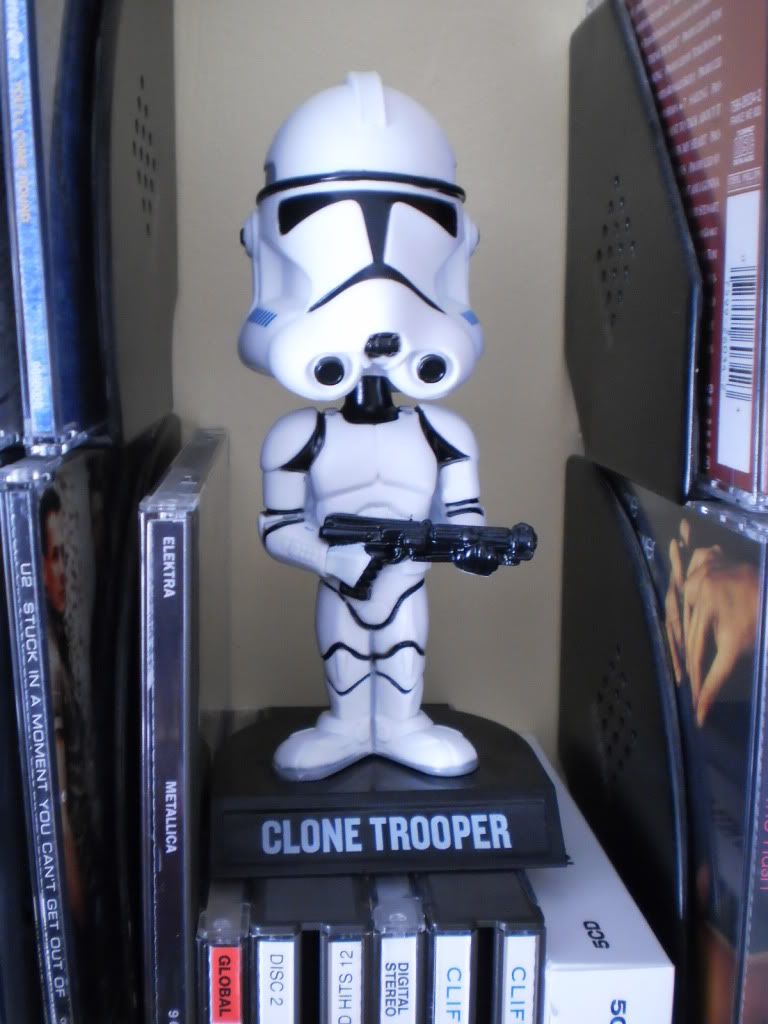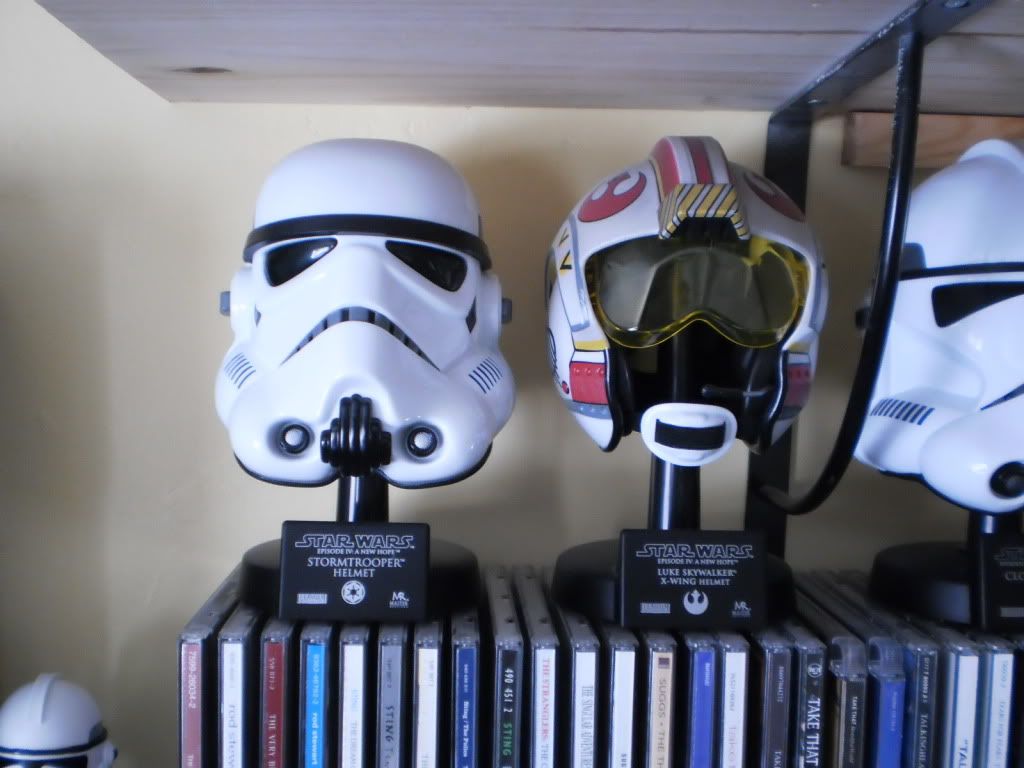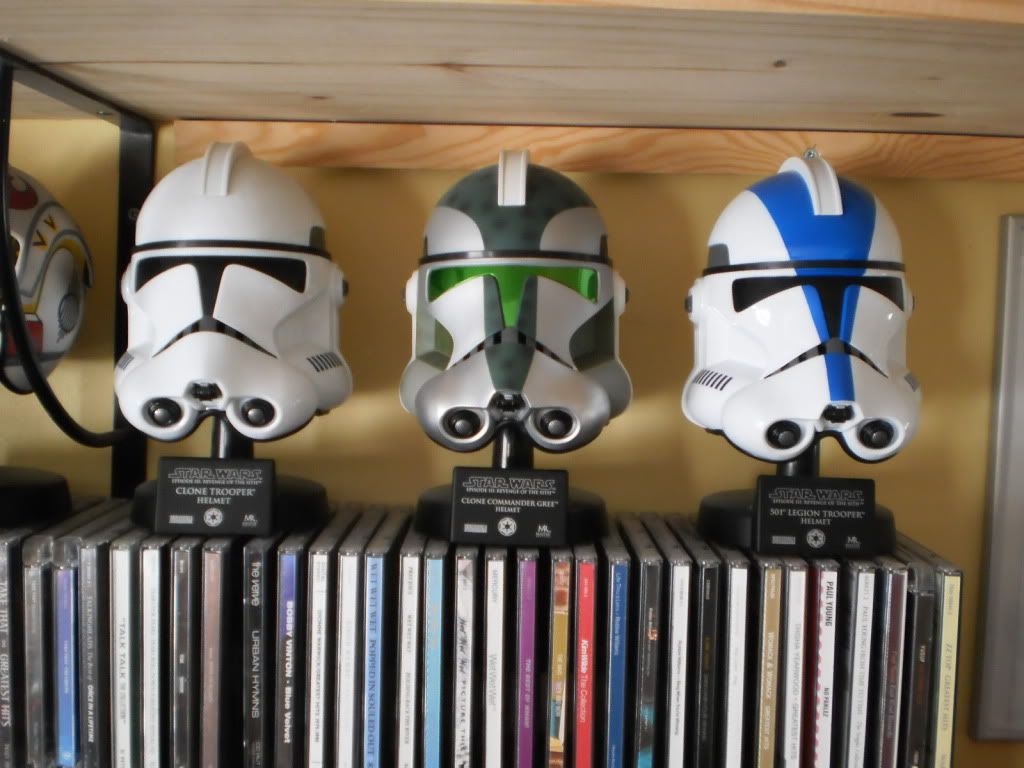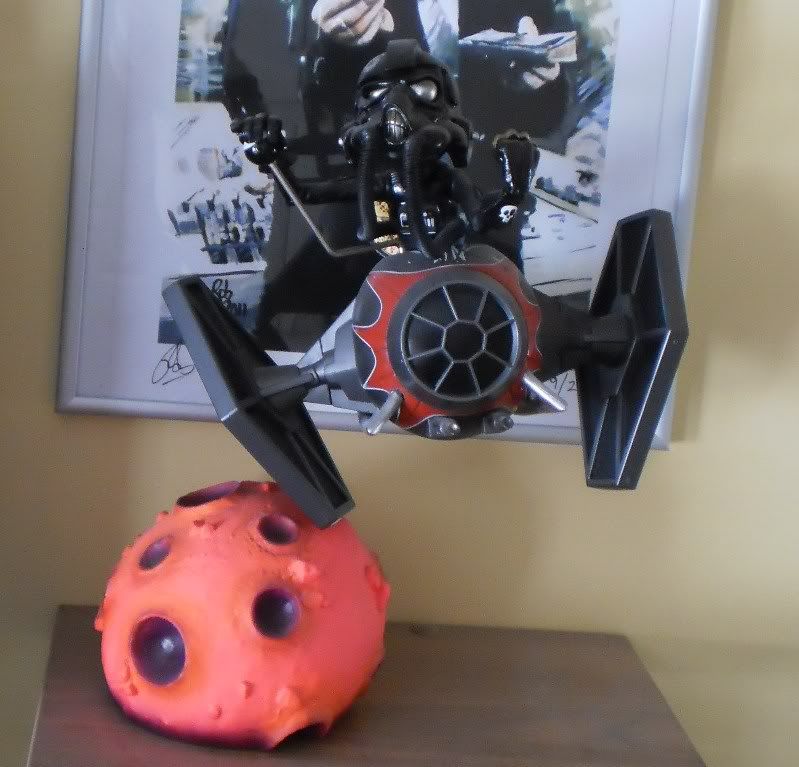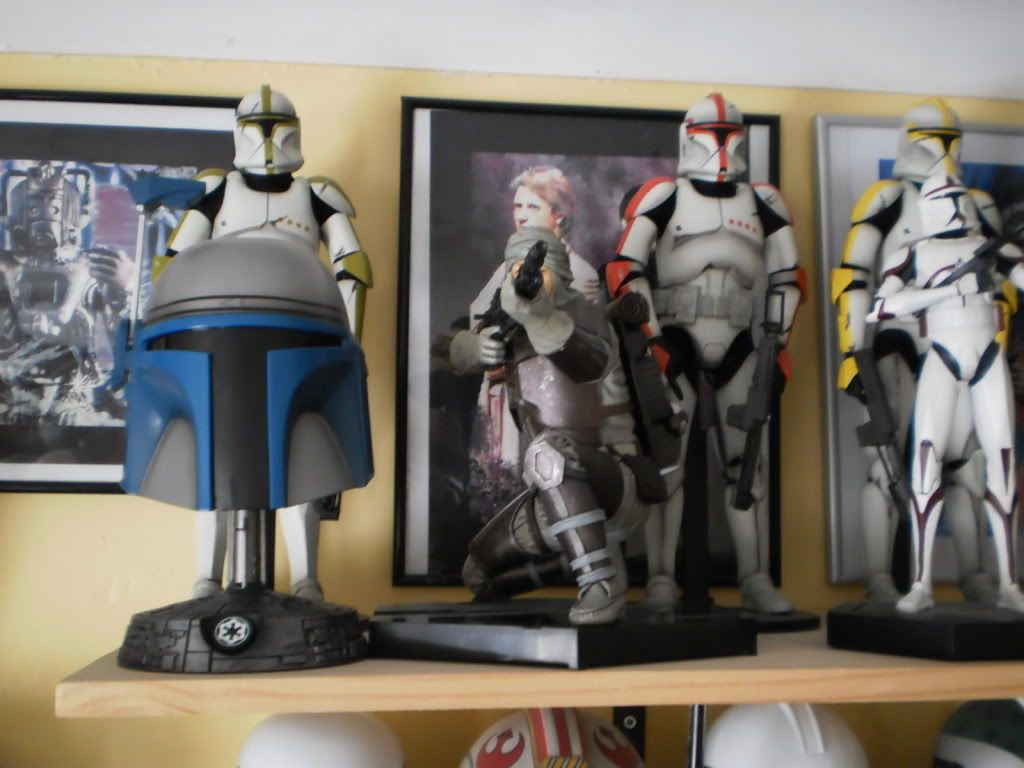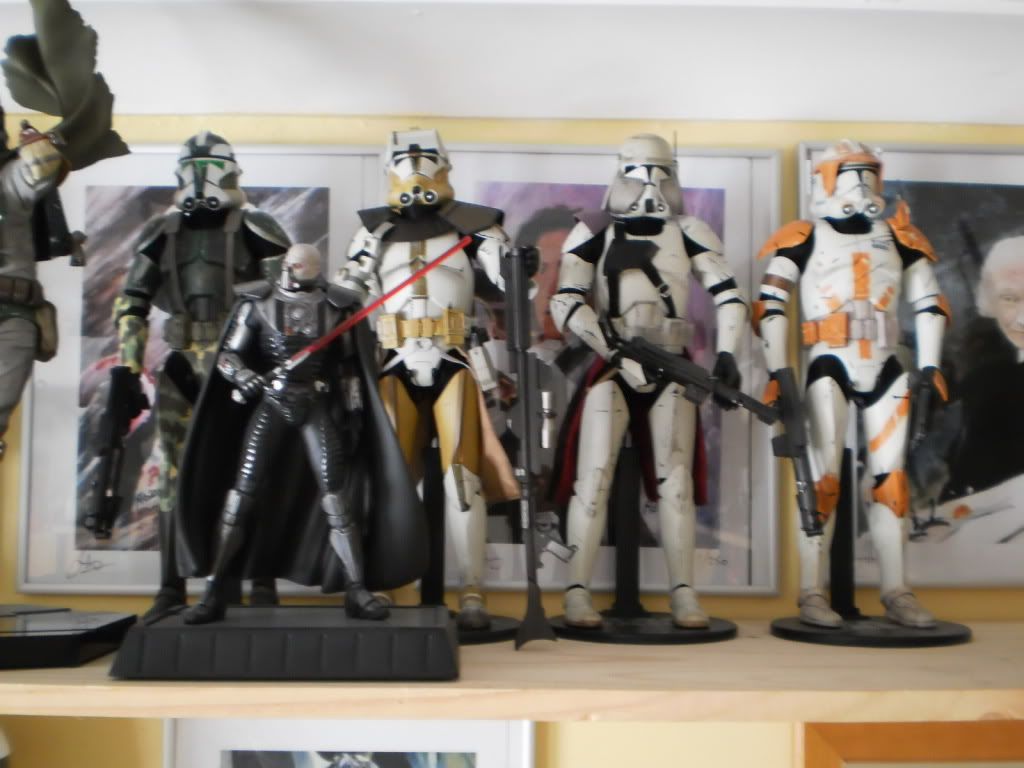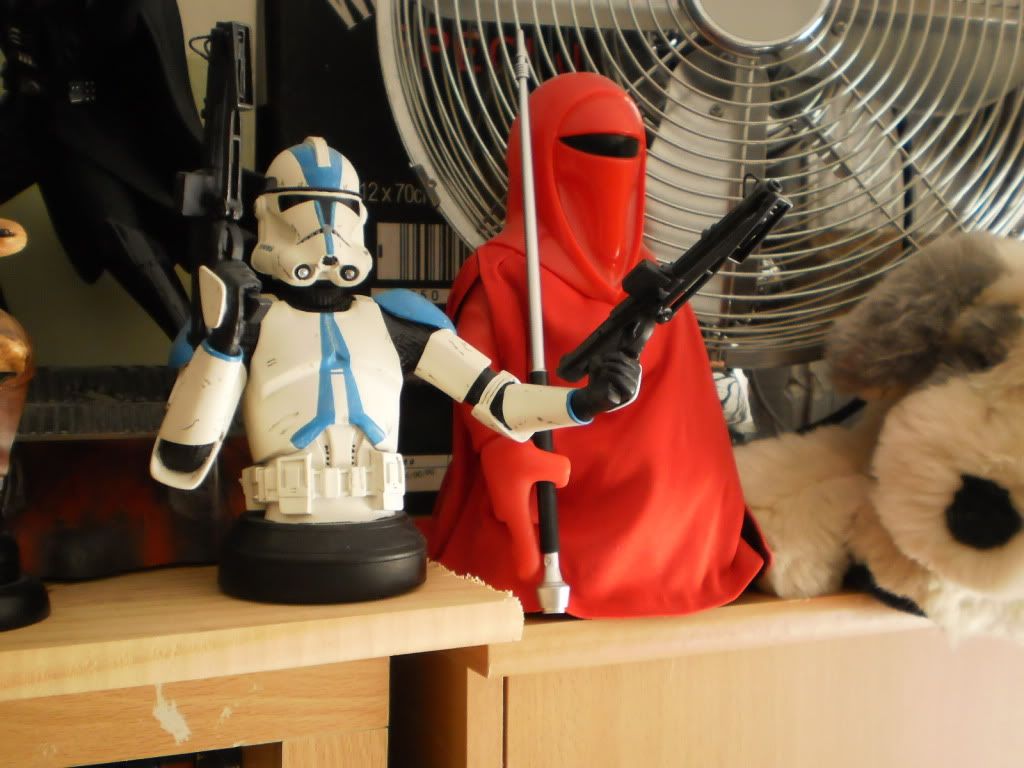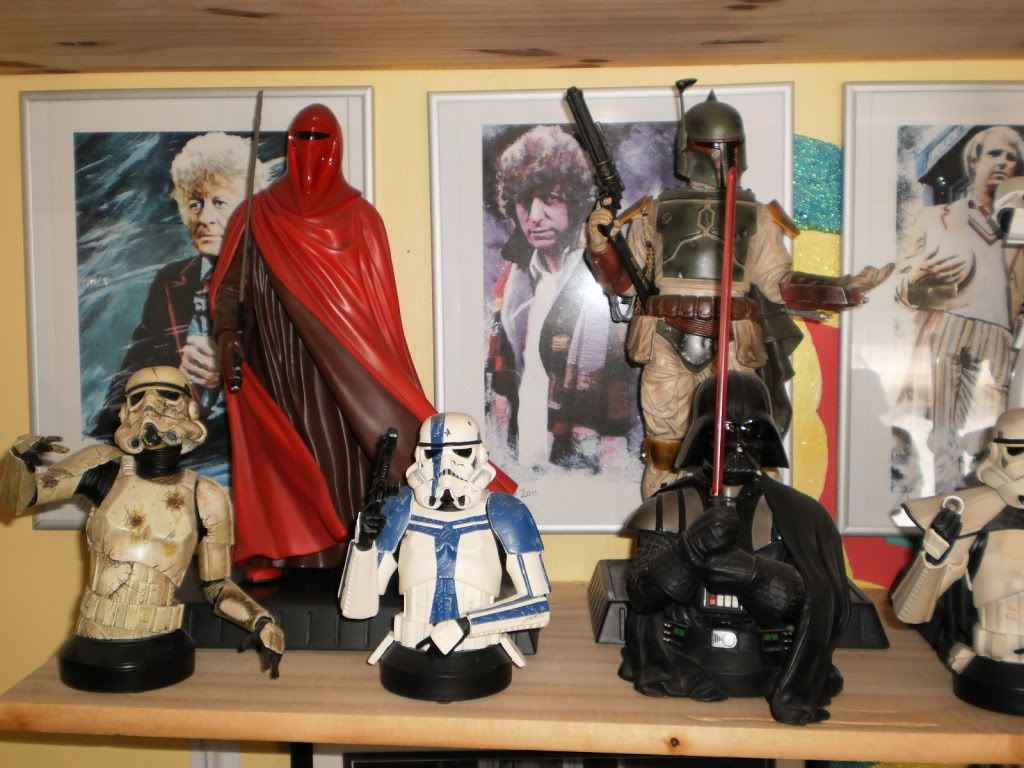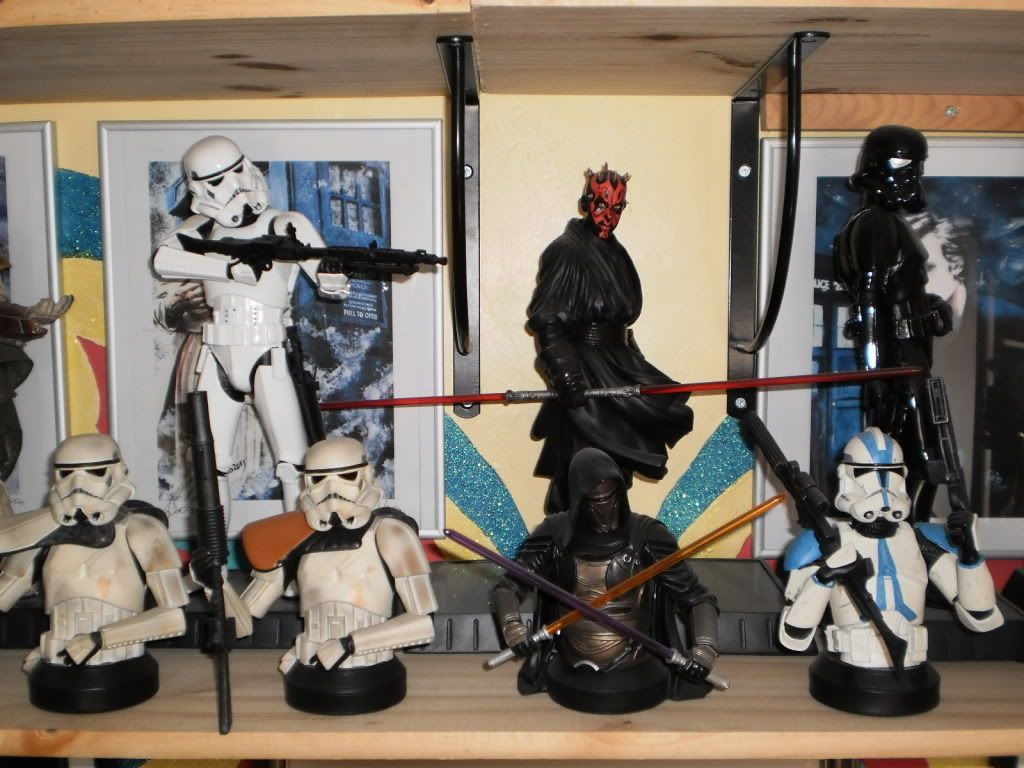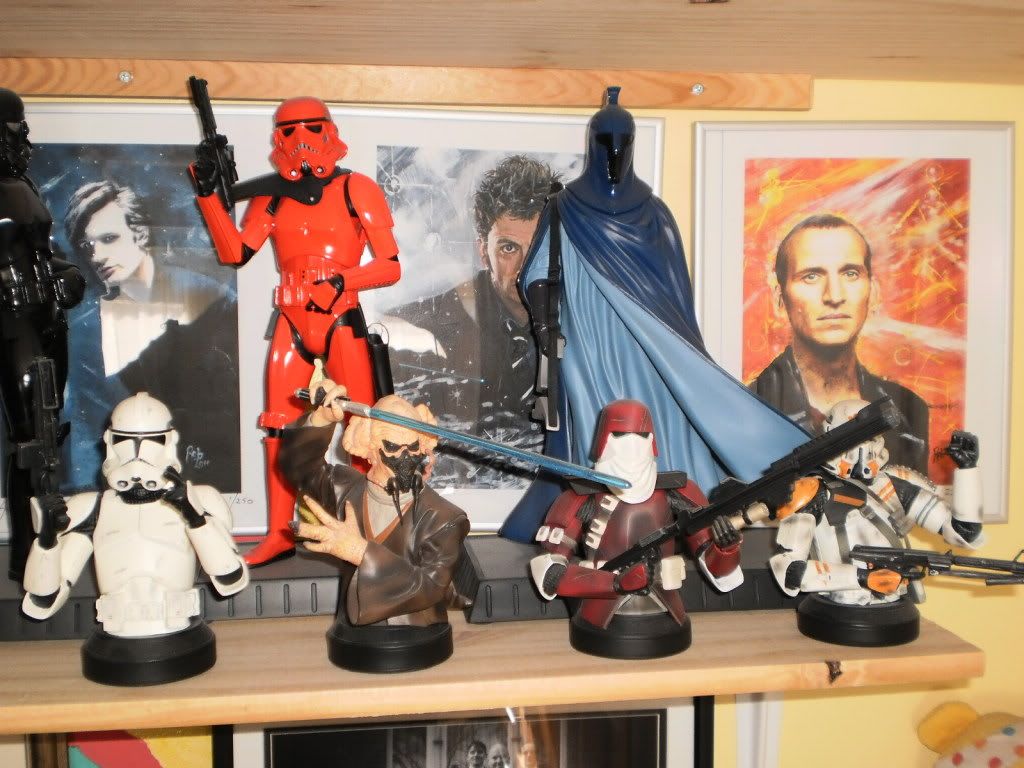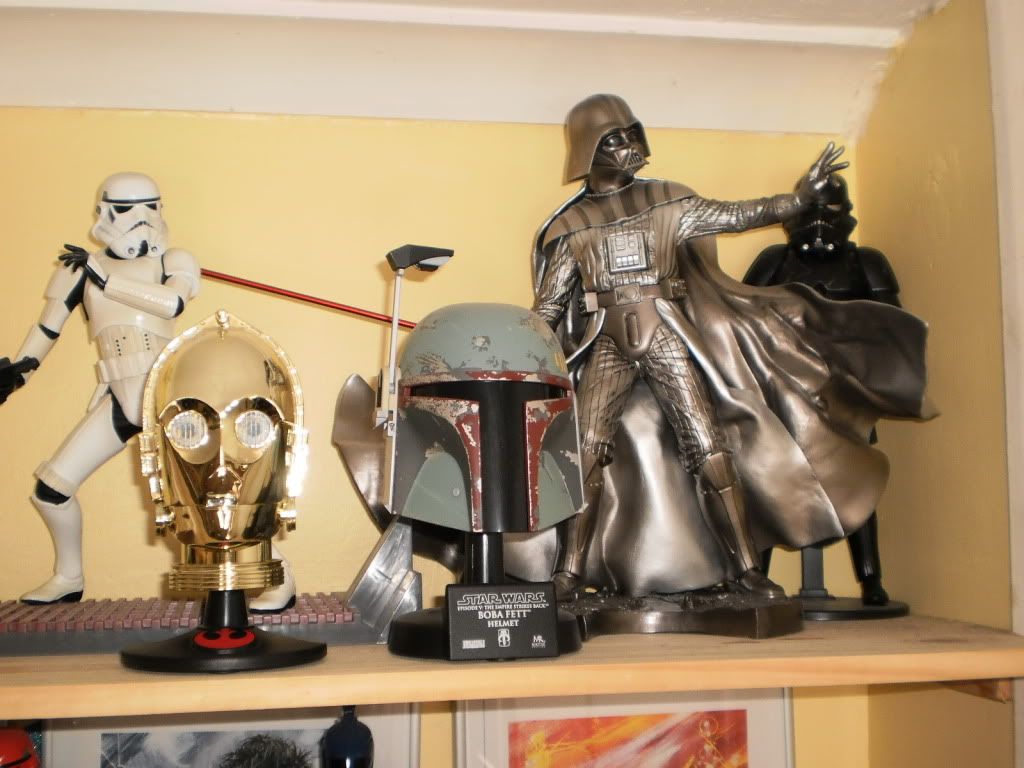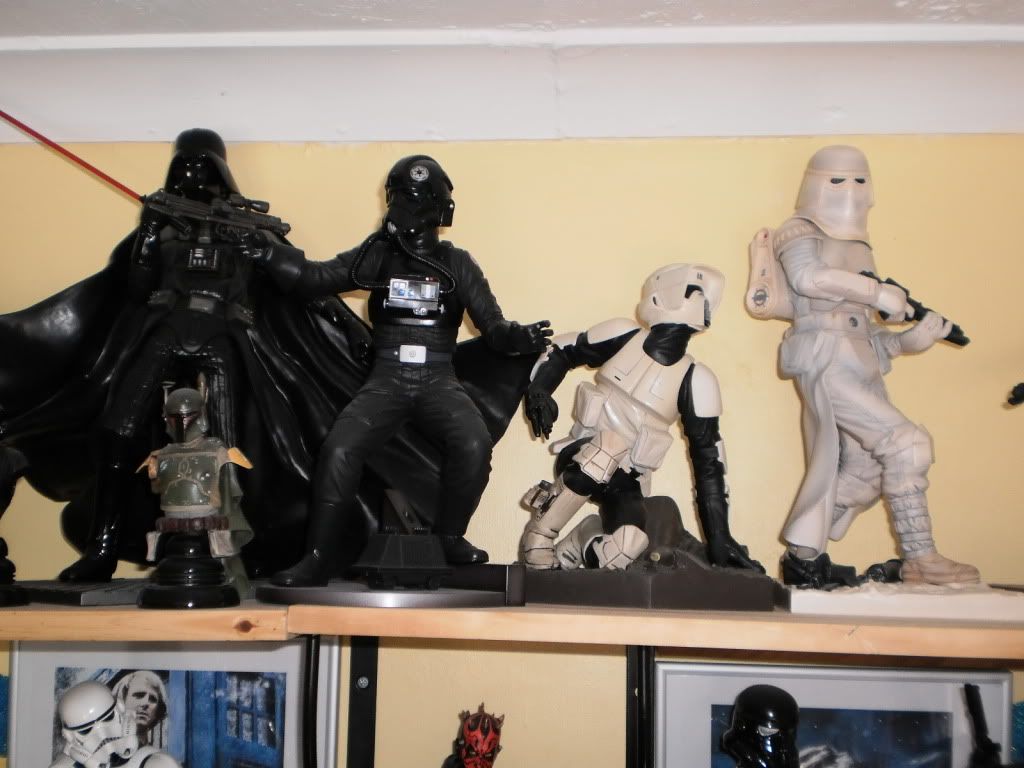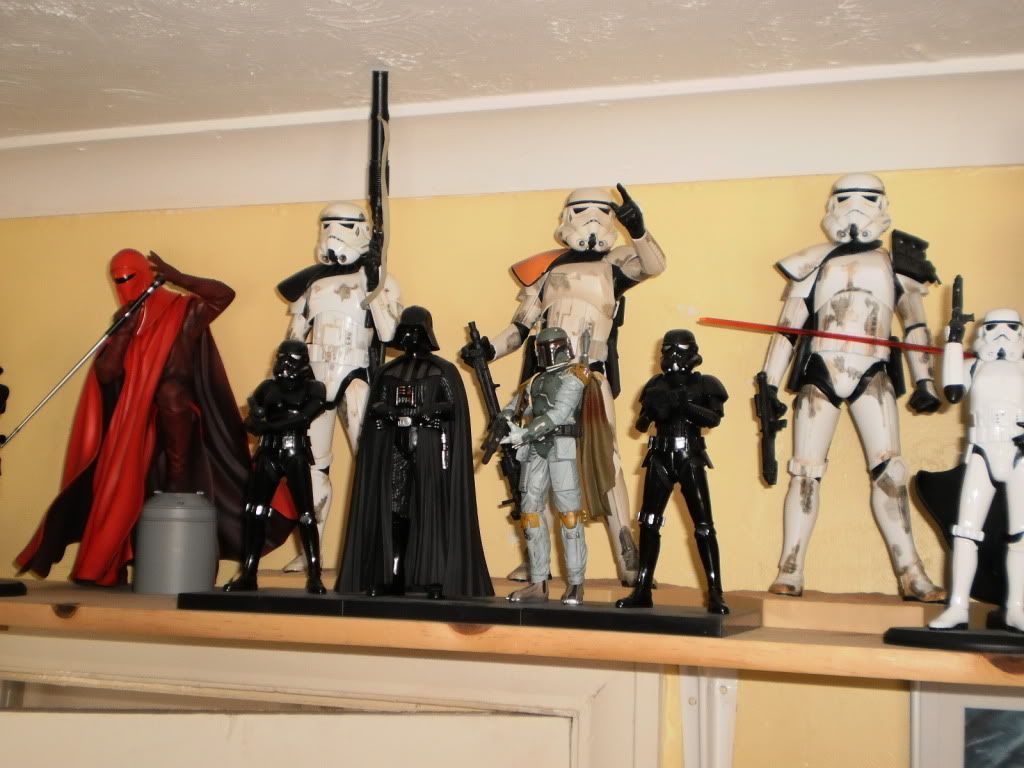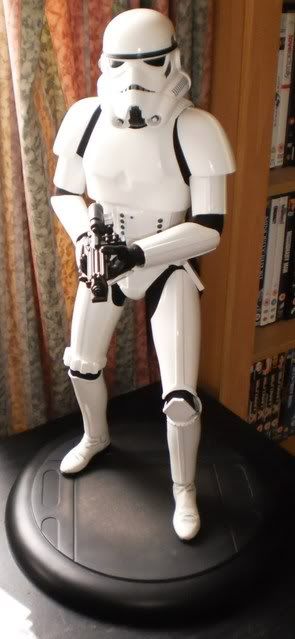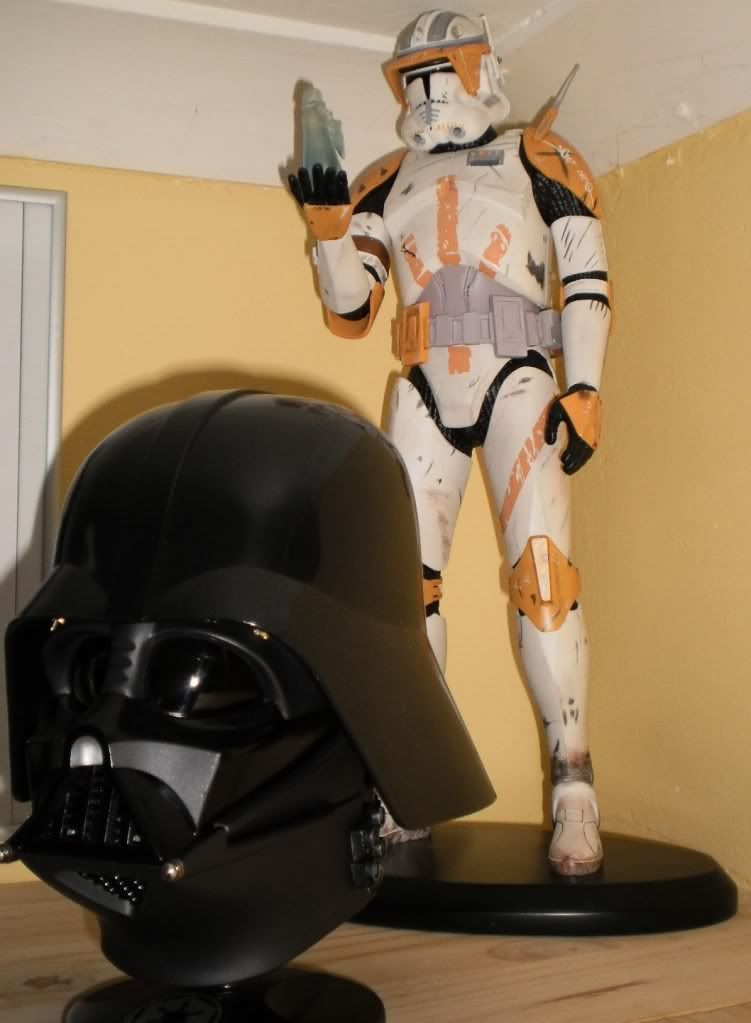 & my newest arrivals today (got R2-A6 as well but he's pictured above with my 1:7 scale R2-D2 & C3PO)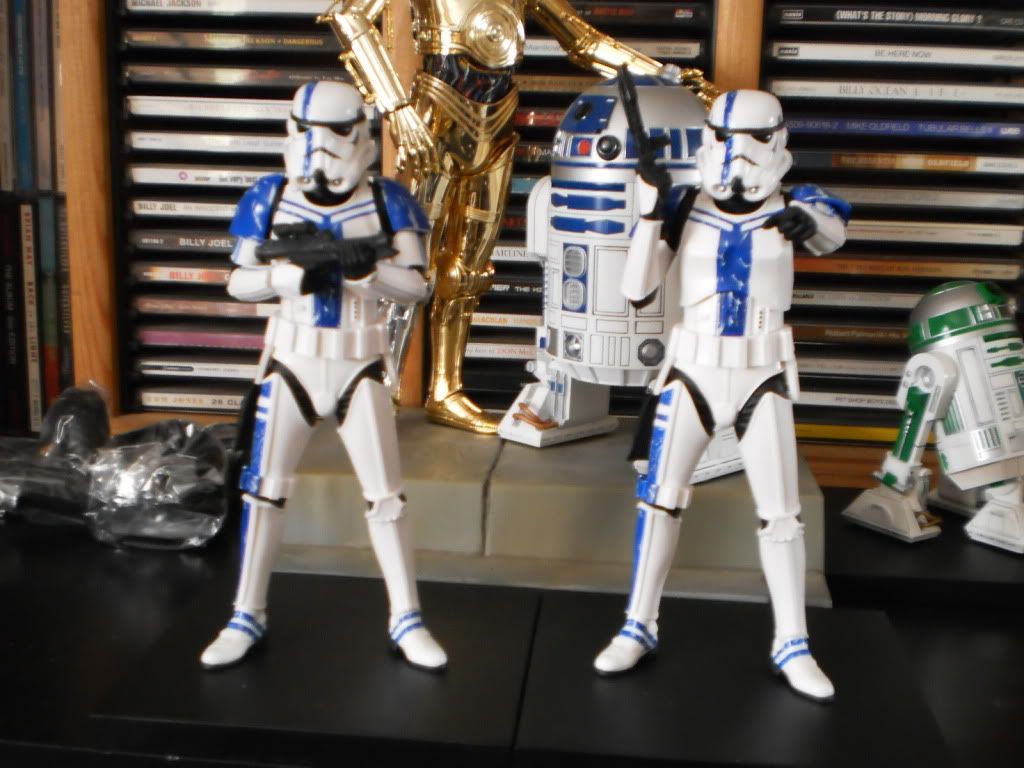 I don't have a great camera at the moment, going to be ordering one soon though & hopefully I can take better pictures then..., currently my collection is all over the place too which isn't helpful for taking bigger picture shots BUT I thought I should show something of my collection rather than just a few pictures of my latest collectibles as & when I get them (I've also got a 1:1 scale Master Replicas ANH Stormtrooper helmet but there's no where to display it at the moment so it's up in the attic for the time being).