Well, I'll just keep posting more customs in this new and more exciting thread.
All Tatooine/desert residents!
First is based off this classic bit of McQuarrie concept art!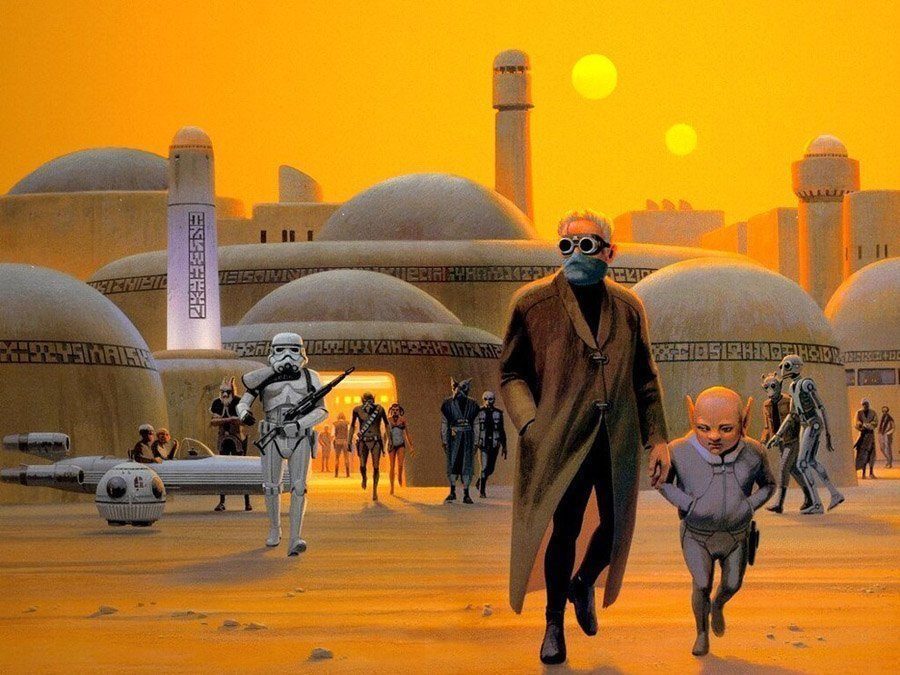 I also stumbled upon this piece of art, where some else decided to borrow the character -
So I borrowed from the borrower --
Next up is a blink-and-you-miss-her extra from Tatooine in the original "Star Wars" -
Next is a quick custom I made with some spare parts, mostly a Fixer figure.
This guy can be seen most days in the marketplace, selling the meager bounty from his moisture farm. But, in reality, he's a highly-skilled freelance slicer.
If you know the secret code word, "I'm looking for slightly spoiled squish-melons," then he's yours to hire!
"I'm looking for, uh, squishy...no, I mean, I'm looking for slightly salted, er...I mean, super smelly..."
"Oh, for pete's sake, I'll do it!"