Hello there,
Rebelscum
. We just got a news drop from Iron Studios sharing their new 1:4 scale Vader statue from his appearance in the
Obi-Wan Kenobi
streaming series. This Vader is brooding on his throne on Mustafar and is looking a little more angry than usual, if that's possible.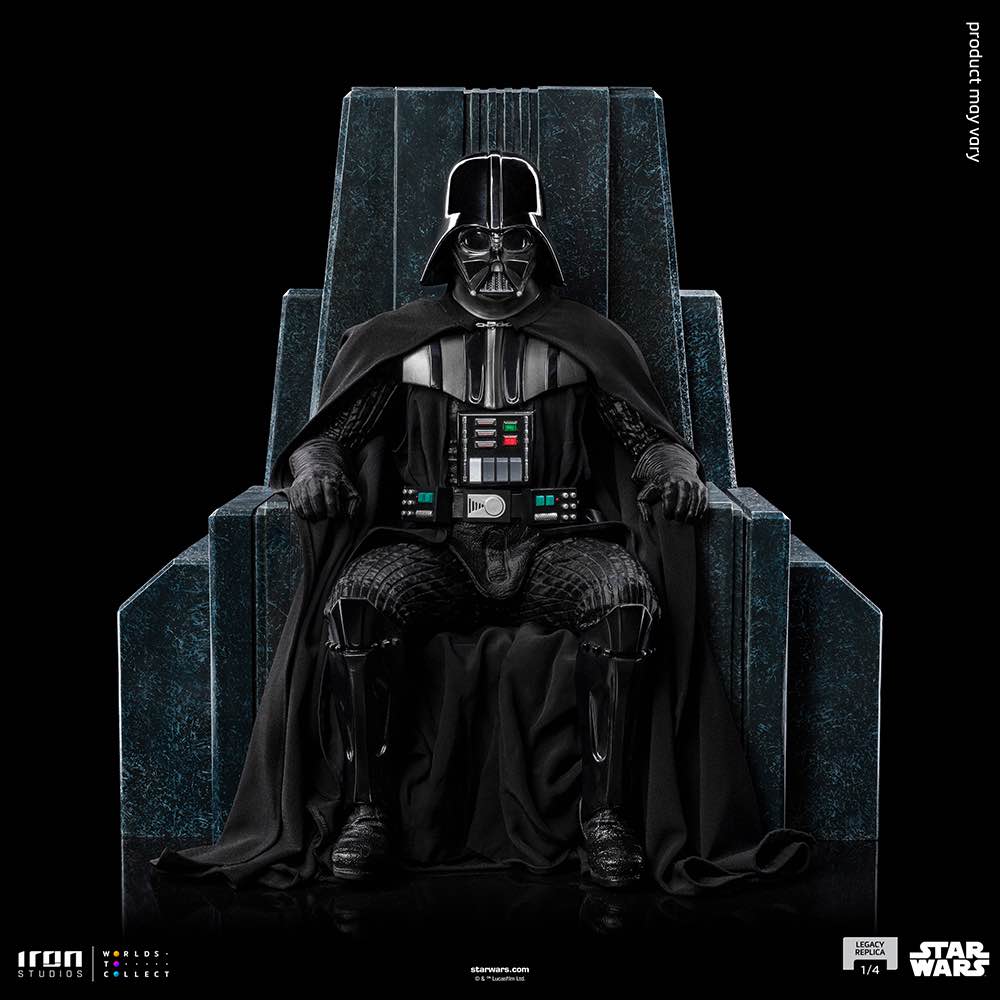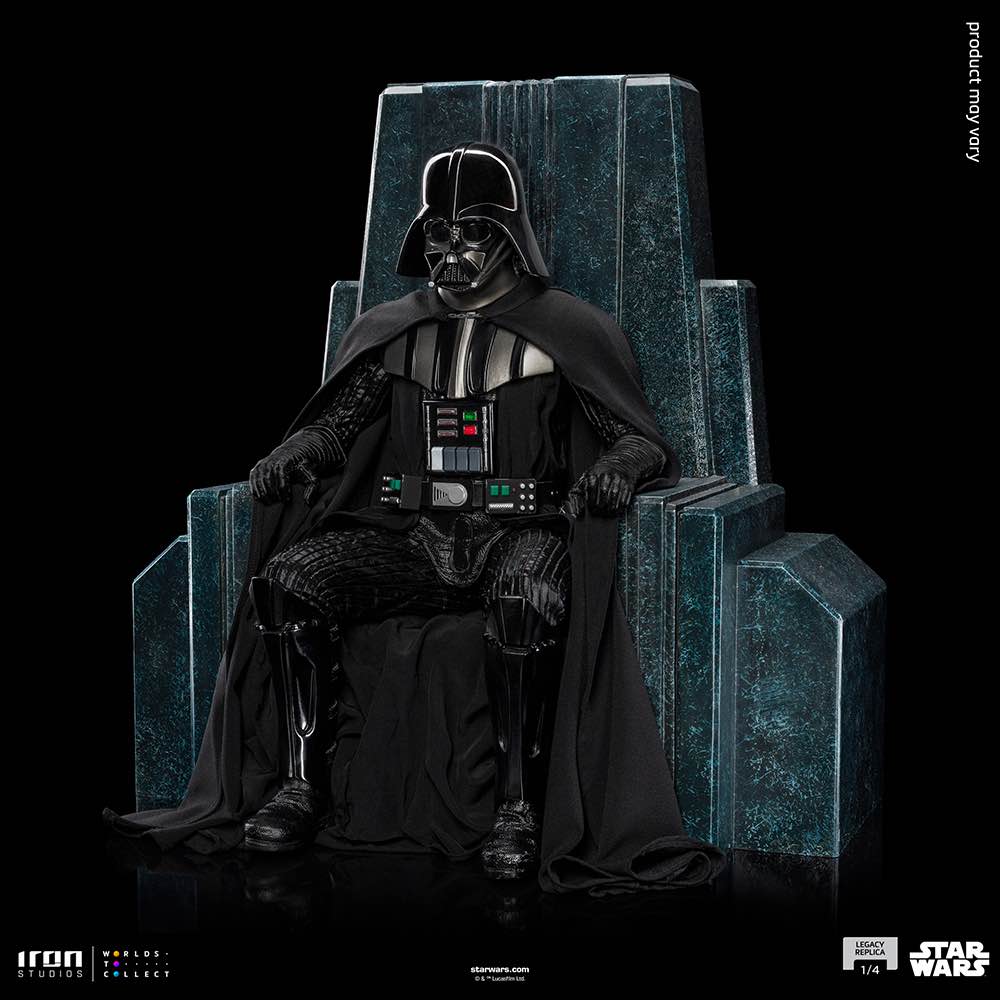 Features:
- Limited edition
- Based on original references
- Made in polystone - *(may contain parts in resin, polystone, PVC, metal and fabric)
- Hand painted
- Includes extra head and extra armor control
- Product dimensions: 18.9" in (H) x 31.9" in (W) x 29.1" in (D)
- Product Weight: 33 lbs
- MSRP: USD $999.99 (American US Dollars)
- Release schedule: First quarter of 2024
In a fortress on the volcanic world Mustafar, the fearsome Sith Lord settled himself in a sinister and ominous tower. Once built to be a Sith temple above a cave that had a dark side locus, projected by the preserved consciousness of an old Sith lord and artist named Darth Momin, whose haunted mask possessed an imperial lieutenant, the tower has a design that serves as a focus to the powers of the dark side of the Force that boil under the planet's surface of lava and magma. Sitting on his throne that brings elements and design similar to the place, acting as a nexus of the dark powers, Iron Studios proudly present the statue "Darth Vader on Throne - Obi-Wan Kenobi - Legacy Replica 1/4", the second Iron Studios statue in this scale of the greatest villain in the history of cinema, based on his appearance on the Star Wars spin-off series Obi-Wan Kenobi from the streaming service Disney+, now available worldwide.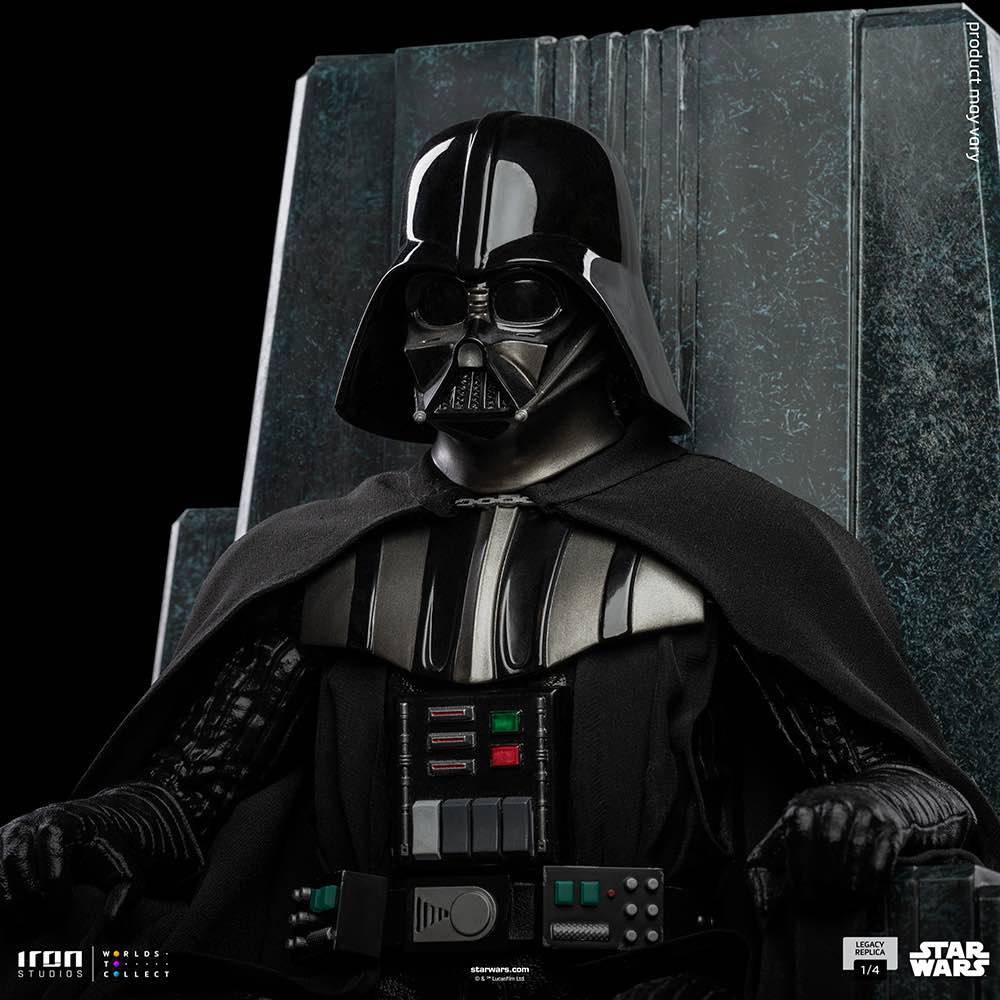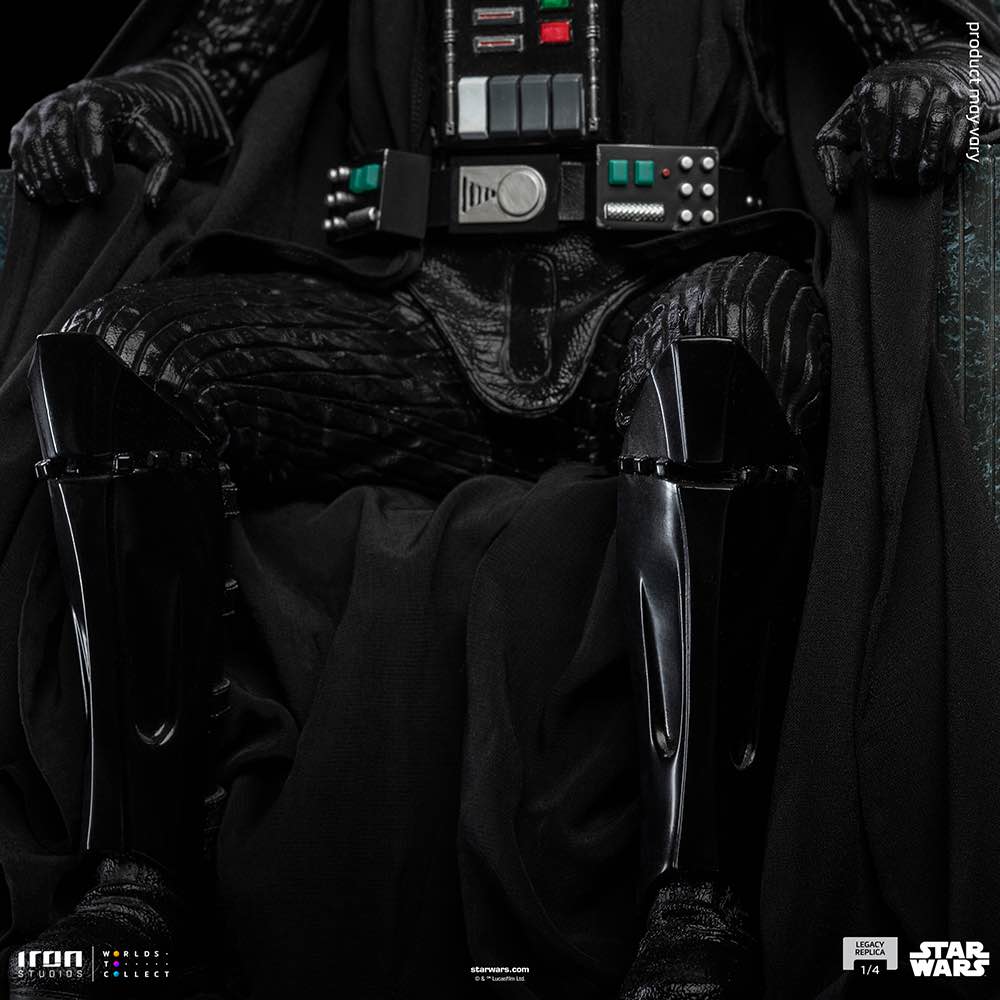 In the Outer Ring territories of the galaxy, the infernal planet Mustafar was the final stronghold of the Separatist Council during the Clone Wars. The newly appointed Darth Vader, previously known as Anakin Skywalker, was sent by his master Darth Sidious to massacre the council thus ending the conflict, but the new Sith lord was confronted by his wife, Padmé Amidala, and his former Jedi master, Obi-Wan Kenobi, with whom he dueled feeling betrayed. Defeated and falling into a pool of lava, most of his body was burned. Vader was saved by Sidious that came and rescued him, transforming him into a black armor cyborg, completing his rebirth with the iconic looks everyone knows. Mustafar then became the Galatic Empire's possession, where force-sensitive children were taken and transformed into agents of the Inquisitorius, a Jedi-hunting order. Vader returned to the place of his greatest defeat and ordered the construction of the fortress also known as Vader's castle, where he set his personal sanctuary, welcoming his subordinates seated on a throne, obsessed with finding his old master, whom he considers responsible for all his tragedies and relentlessly seeks to get his revenge.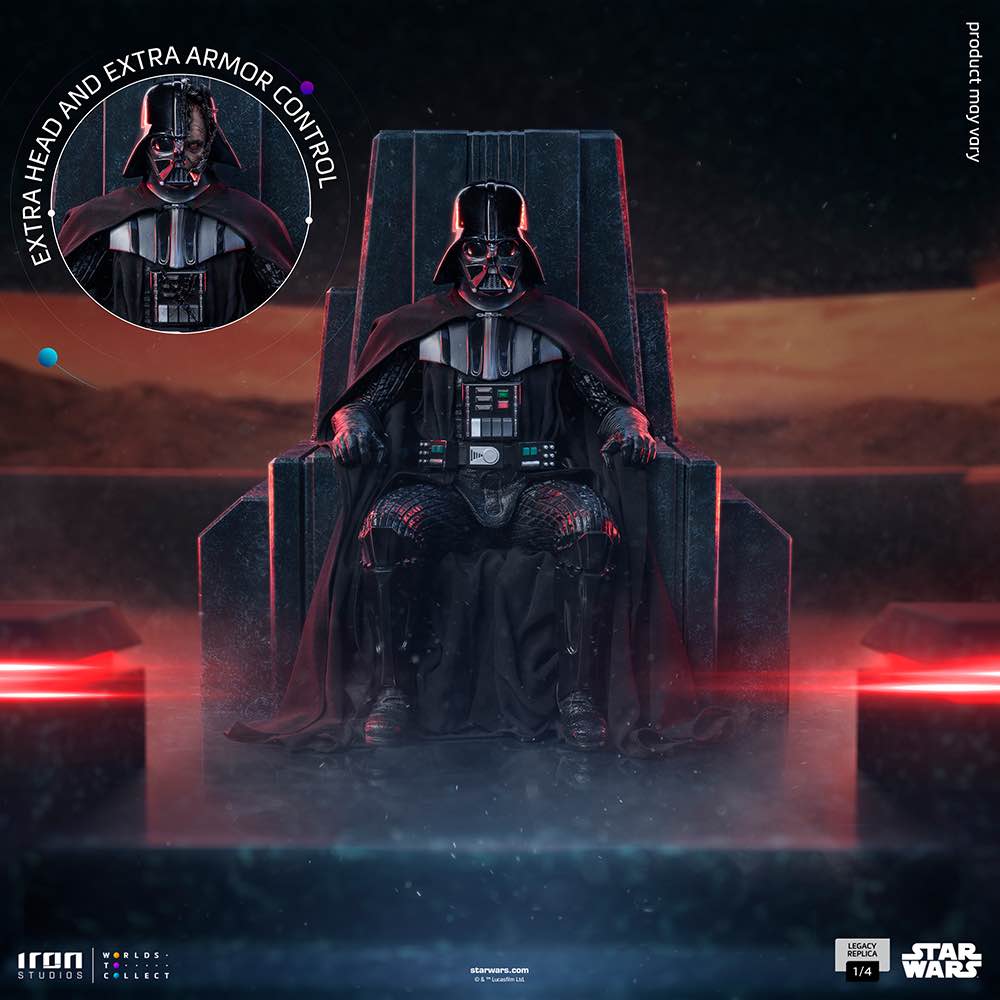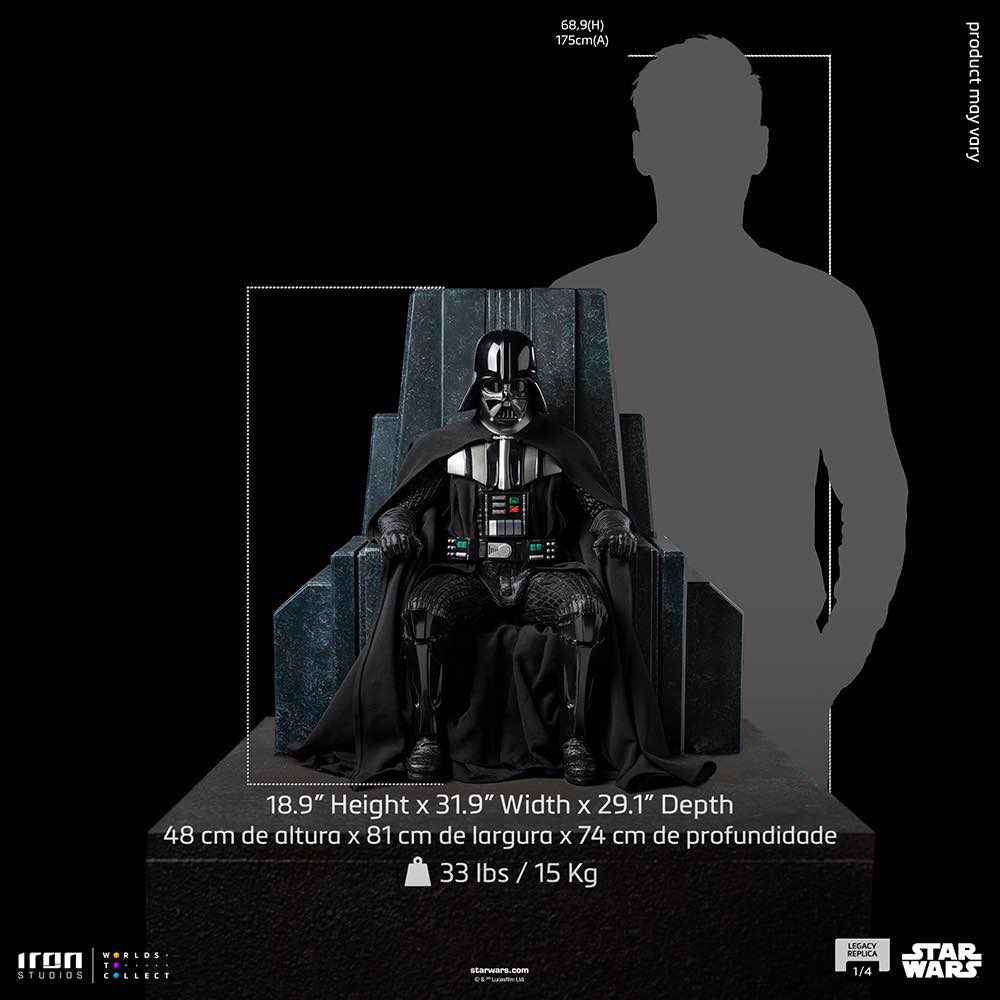 Seen for the first time in their booth at D23 Expo 2022, where Iron Studios also introduced it as a part of their global license, the statue Darth Vader on Throne Legacy Replica 1/4 presents the praised villain seated on top of his fabric cape meticulously reproducing down to the tiniest details of his suit, based on the official references, it comes with an extra interchangeable head with battle damage in helmet of the Sith lord. Revealed in detail on the monthly show Inside Iron Studios Day on Iron Studios' YouTube channel, the statue is already available for Pre-Order. Check out the other statues "
Darth Vader BDS - Rogue One: A Star Wars Story - Art Scale 1/10
", "
Darth Maul BDS - Star Wars - Art Scale 1/10
" and "
Obi-Wan and Young Leia Deluxe- Obi-Wan Kenobi - Art Scale 1/10
" by Iron Studios and soon more news from a galaxy far, far away.
Have you picked up any Iron Studios pieces for your collection? What are your thoughts on the line? Show us your pictures below!
Check out Rebelscum.com merch!
https://www.RebelscumShop.com
Did you know Rebelscum readers get 10% off in-stock orders at Entertainment Earth, plus free shipping on orders over $39?
Just follow our link (discount appears at checkout):
EE.toys/Rebelscum