IndyCast: Episode 284
is here!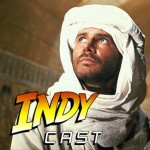 This episode is packed to the gills with Terrificon goodness as official IndyCast correspondent Mitch Hallock and I talk about the show, Joe Stuber catches up with conductor Sarah Hicks as well as sharing some audio from the IndyCast panel that he and Ron Longo held at Terrificon, Indiana Mic asks for your questions in the latest Indy Outfit segment, Morgan and Rich get ready for the Sky Pirates and we have more of your great emails!
You can listen to the episode here!