IndyCast: Episode 281 is here!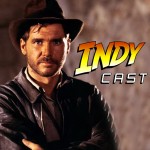 On Indy's 120th birthday, Official IndyCast correspondent Mitch Hallock asks 'What If?', Ron has some more great Indy trivia, Ron Phelps has another Lost Delta update, Chris A is back with in IJ in the UK and we have more news and your great emails!

You can listen to the episode here!