IndyCast: Episode 278
is here!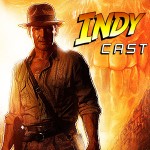 [FONT=Roboto, Arial, sans-serif]
This week we announce the contest winners of an exclusive poster for the original audio drama, Indiana Jones and the Bridge to Yesterday, Official IndyCast correspondent Mitch Hallock is back with another Raiders Rant, Ron has some more great Indy trivia, Chris A returns with IJ in the UK where he talks with Indiana Mic, Ron Phelps interviews Crystal Skull author James Rollins, you find out where you can get an awesome Marshall College pledge pin, and we have more of your great emails!
[/FONT]
[FONT=Roboto, Arial, sans-serif]
You can listen to the episode here!
[/FONT]