IndyCast: Episode 265
is here!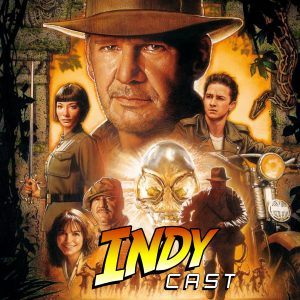 Just in time for the Indiana Jones and the Kingdom of the Crystal Skull's 10th anniversary, IndyCast: Episode 265 is here! In fact, with over 3 hours of Crystal Skull goodness I've had to lower the sample rate to just fit it all in on Libsyn! This week Official IndyCast Correspondent Mitch Hallock and I reminisce on Indy's return, Ron is back another bite-sized Indy fun fact, Ron Phelps looks back at Indy 4, Indiana Mic and John Penman talk Indy's Crystal Skull fedora, Chris A looks at the UK connection with Indy 4 and Joe and Keith look at the Crystal Skull comic adaptation with author John Jackson Miller!
You can listen to the episode
here
!