IndyCast: Episode 264 is here!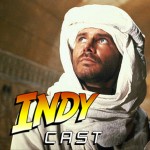 This week we can finally say Harrison Ford is animated, Official IndyCast Correspondent Mitch Hallock is heading to infinity and beyond, find out where you can have your say in getting a familiar co-star in Indy 5, Ron is back another bite-sized Indy fun fact, Ron Phelps has some Indy updates in the So-Cal area, Morgan and Rich have an update on the Genesis Deluge and we have more of your great emails!

You can listen to the episode here!