Welcome back,
Rebelscum
! Hasbro has revealed a new addition to The Black Series Carbonized Collection – Ahsoka Tano and HK-97 Assassin Droid! This Black Series two-pack features deco inspired by the characters' respective appearances in
Star Wars: Ahsoka
but with that metallic finish that we've all come to appreciate.
STAR WARS: THE BLACK SERIES AHSOKA TANO & HK-87 ASSASSIN DROID CARBONIZED 2-PACK
HASBRO
Ages 4 years & up
Approx. Retail Price: $59.99
Available: Fall 2023
Set after the fall of the Empire, Ahsoka follows former Jedi Knight Ahsoka Tano as she investigates an emerging threat to a vulnerable galaxy. STAR WARS fans and collectors can imagine scenes from the STAR WARS galaxy with these premium 6-inch scale AHSOKA TANO & HK-87 ASSASSIN DROID figures. Fans and collectors can display these fully articulated figures featuring a sleek metallic finish and premium detail with multiple points of articulation.
Includes 2 figures and 3 entertainment-inspired accessories including Ahsoka's Lightsabers. Available for pre-order 9/7 at 1pm ET exclusively at Amazon.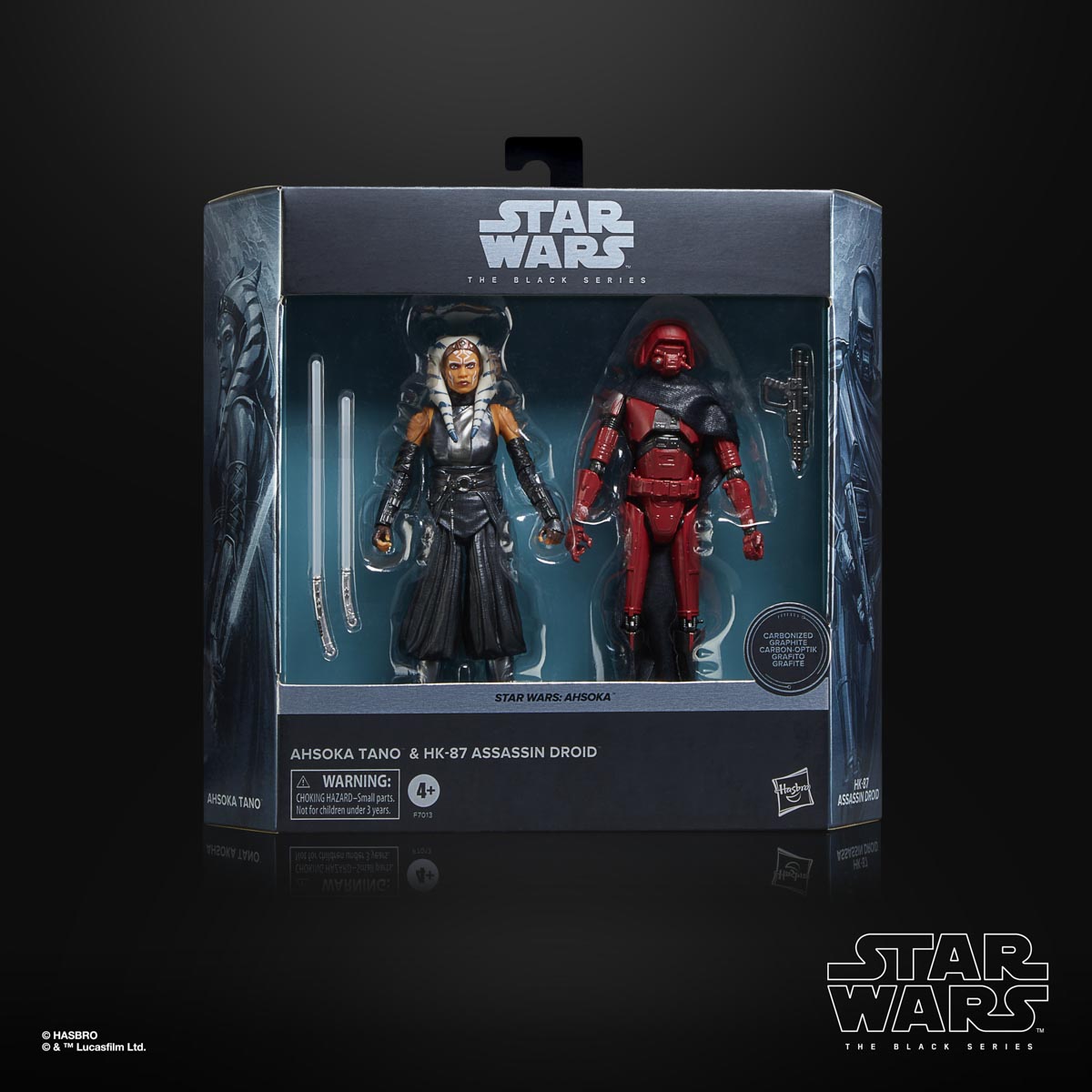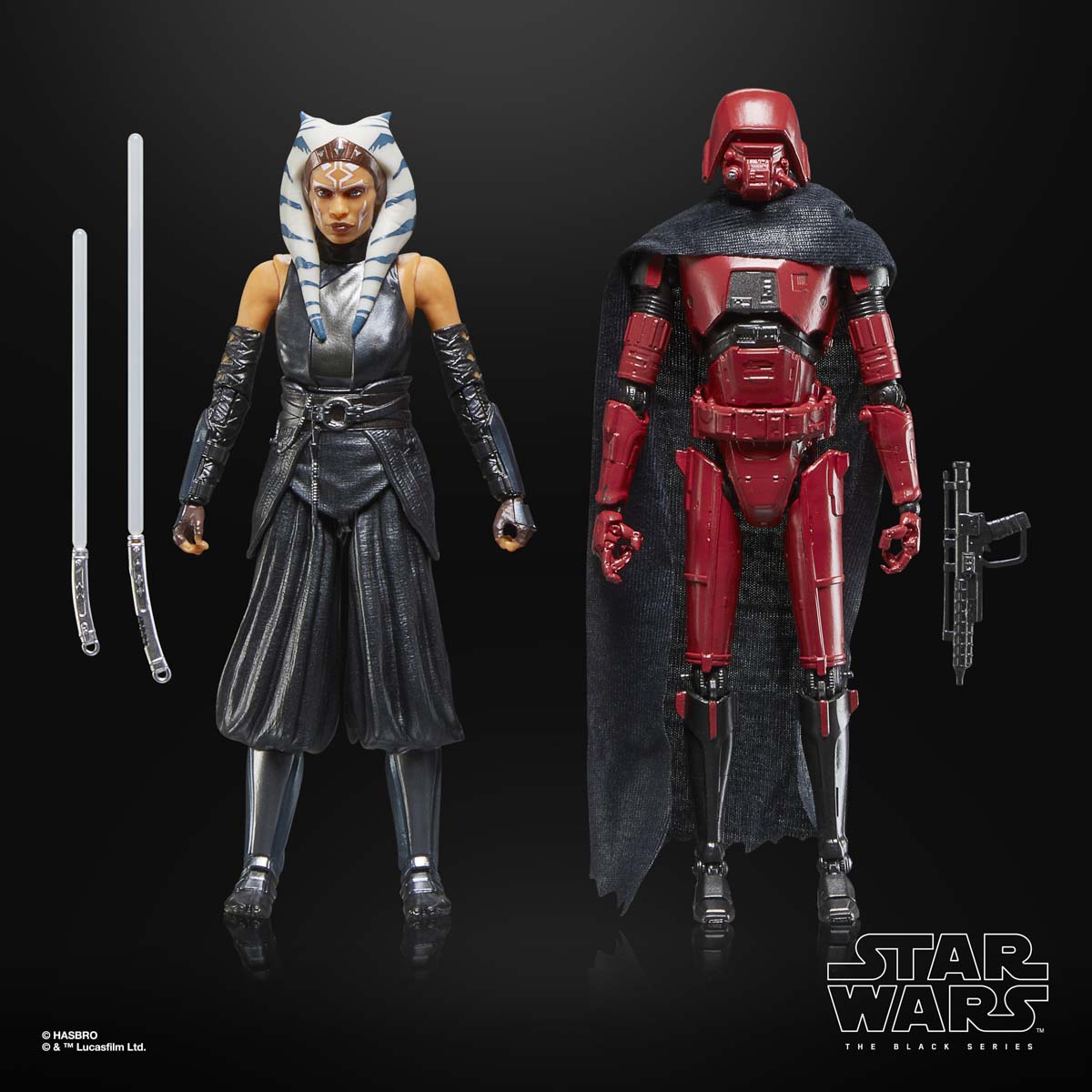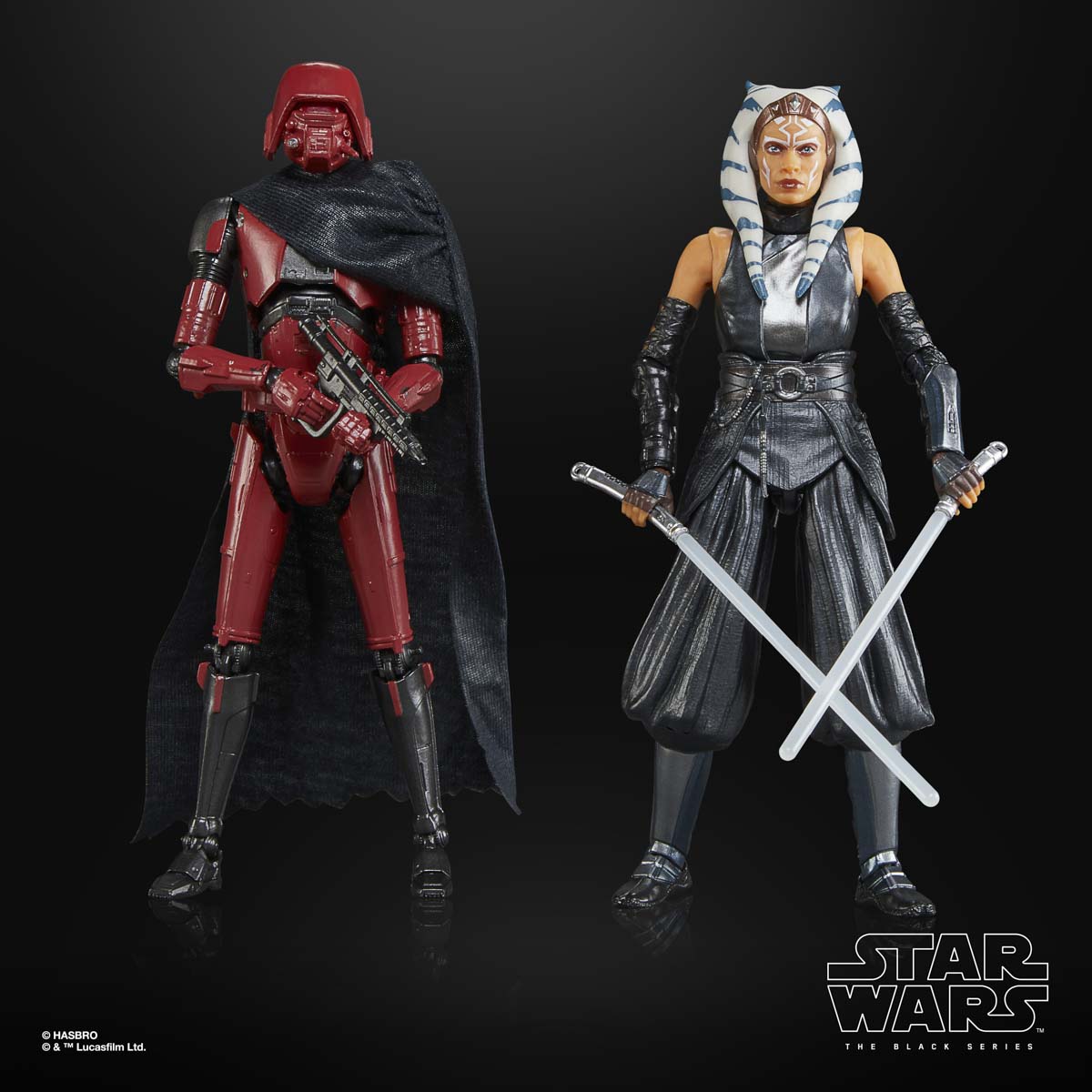 What do you think
Rebelscum
? How do you feel about the Carbonized Collection? What about repaints in general? Let us know your thoughts below!
Check out Rebelscum.com merch!
https://www.RebelscumShop.com
Upgrade your collector's toolkit with our app that's designed with collectors in mind!
https://www.CollectorsOracle.com
For news and updates about all your other fan obsessions, visit:
https://www.CoolToyReview.com
Did you know Rebelscum readers get 10% off in-stock orders at Entertainment Earth, plus free shipping on orders over $39?
Just follow our link (discount appears at checkout):
EE.toys/Rebelscum
Last edited: