Hi everybody!
Looking to get rid of some of my extra VOTC/VTSC/VTAC figures. Prices do not include shipping. I'd prefer to only deal with members in the U.S. because overseas shipping is a bit of a hassle for me (no offense). I'd prefer Paypal (sent as a gift) for payment, but I'll also accept money orders.
Here's what I have:
- Obi-Wan Kenobi
$6
- Darth Vader
$6
- C-3PO (sealed in clamshell)
$8
- Lando Calrissian
$6
- Stormtrooper (sealed in clamshell)
$10
- Greedo
$6
- Han Solo (Trench Coat)
$6
- Imperial Stormtrooper (Hoth Battle Gear) (sealed in clamshell)
$10
$50 shipped
if you take the entire lot.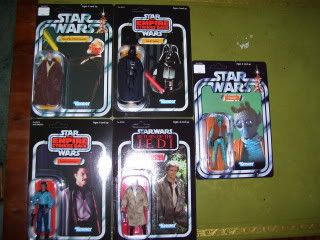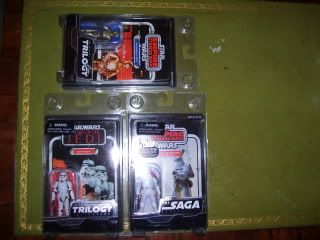 Thanks and let me know