FS/FT: New adds 11/3 - Black Series, Toybox, Kotobukiya, more
November 3rd – Updated list, added several new items for trade as well as some new wants.
All of my items are from a smoke-free home, and have been displayed by an adult collector. I am a long-time trader on this board as well as several others. I have a ton of good feedback and references feedback at the Fwoosh, ToyArk, TFW2005, AF Insider, Rebelscum, Robot Japan and probably a few others
Prices do not include shipping, PM me or send me an email at lazarusgundam@gmail.com with your zip for a quote.
If the picture links don't work, here is a link to a gallery with all of my trade/sale items: http://smg.photobucket.com/albums/v426/LazarusGundam/Action Figures/Trades/?start=all
If you don't like the price, make me an offer (don't ask "what's the best you can do"). If it is reasonable, I will take it, if it's in the ball park I will counter. If you don't hear back it was probably too low
**********************WANTS:**********************
Mostly focused on selling to clear this stuff out. Have a shortlist of wants below
STAR WARS
- Star Wars Black Series Wedge Antilles
- Star Wars Black Series Yavin Luke
- Star Wars Black Series - Stormtrooper
- Star Wars Black Series – Battle Droid
*************SELLING/TRADING:***************
STAR WARS
- Kotobukiya ArtFX+ - All are complete with extra parts and boxes – displayed by adult collector, smoke free home
– Luke Skywalker & Princess Leia – $70
– Han Solo & Chewbacca – $80
– R2-D2 & C-3PO – $60
– Darth Vader (ESB) – $65
– Stormtrooper set – $70
- Star Wars: The Black Series (6") – Clone Wars Obi-Wan Kenobi – $22
- Star Wars: The Black Series (6") – Hascon Captain Rex – $25
- Star Wars: The Black Series (6") – SDCC Sith Trooper (loose, complete) – $25
- Star Wars: The Black Series (6") – Commander Wolffe (loose, complete) – $25
- Star Wars: The Black Series (6") – Bespin Escape Leia – $18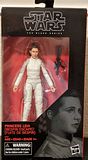 - Star Wars: The Black Series (6") – Solo Lot of 4 figures – $40
- Star Wars: The Black Series (6") – IG-88 – $10

- Star Wars: The Black Series Archive (6") – Bossk – $10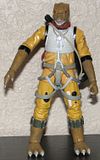 - Star Wars: The Black Series (6") – Obi Wan Kenobi – Force Spirit - $15
- Star Wars: The Black Series (6") – Resistance Trooper - $10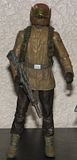 - Star Wars: The Black Series (6") – First Order Executioner - $10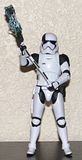 - Star Wars: The Black Series (6") – Rey (from Starkiller Base exclusive, no base) - $6
- Star Wars: The Black Series (6") – Rey's Speeder – $12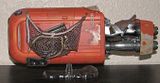 - Star Wars Bandai Model Series – General Grievous (assembled, complete, includes extra parts) - $25
- Disney Toybox – Star Wars Original Trilogy lot - $50
- Disney Toybox – Star Wars The Force Awakens lot - $15
- Star Wars – Ultimate Quarter Scale – Revenge of the Sith Obi Wan Kenobi - $40
- Star Wars – Unleashed – Revenge of the Sith – Anakin & Obi Wan set - $20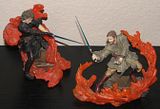 - Star Wars: The Clone Wars (3.75") – Captain Rex - $6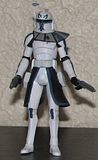 - Star Wars: The Clone Wars (3.75") – General Kenobi - $5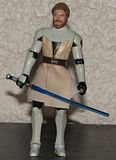 Last edited: