8 out of the 9 figures have a Y grading. Han Solo bubble is still very clear. 6 out of the 9 figures are unpunched.
Vader and Fett are in Archival cases as I found these 2 in the wild myself and had them graded. The other 7 figures I purchased already graded.

Offering FREE Domestic and International Tracked Shipping on all Figures


Payment accepted through Paypal only, gift or goods and services plus 4%
Buyers in Australia am happy to discuss different methods of payment.


All prices are in USD.


Please keep in mind the time difference between myself and yourself when contacting me.
PMs will be answered on order of receipt.
If you would like some more pictures, please feel free to ask. Am happy to help with any specific requests.

Thanks for looking.



Group Shot Front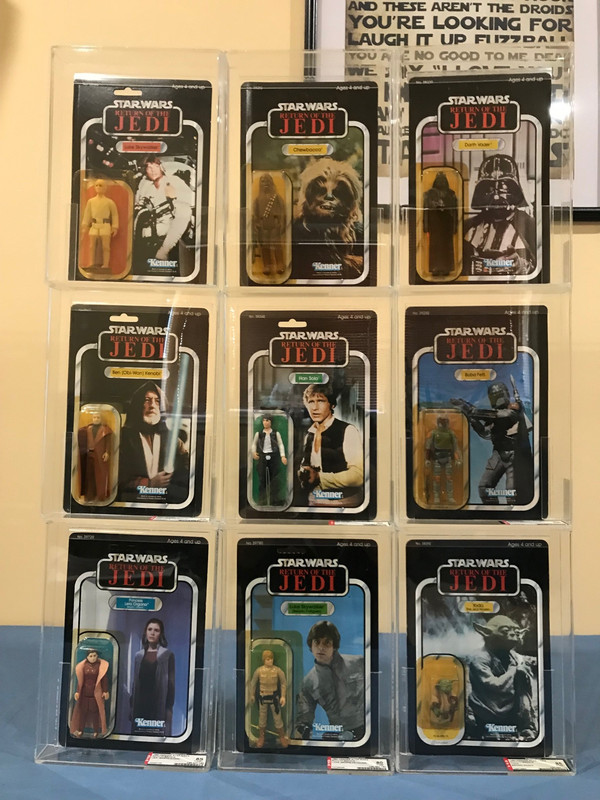 Group Shot 77-A back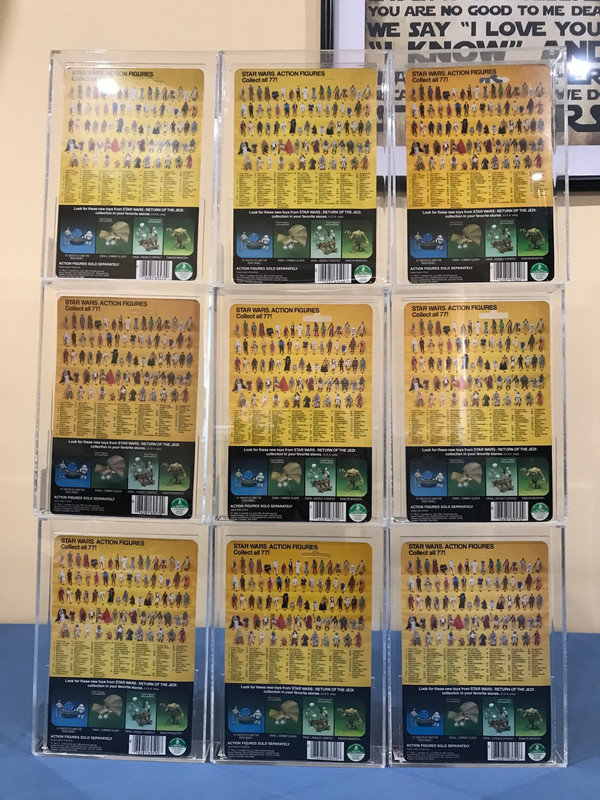 Luke Gunner SOLD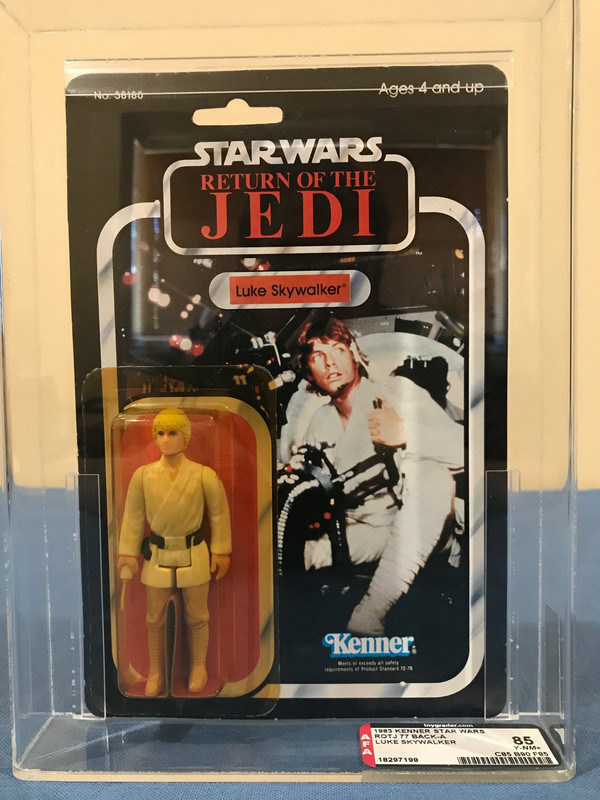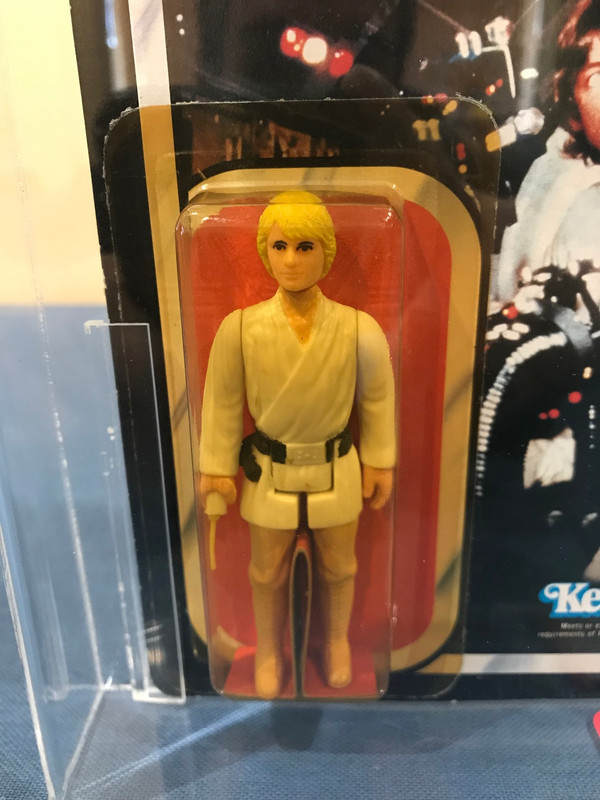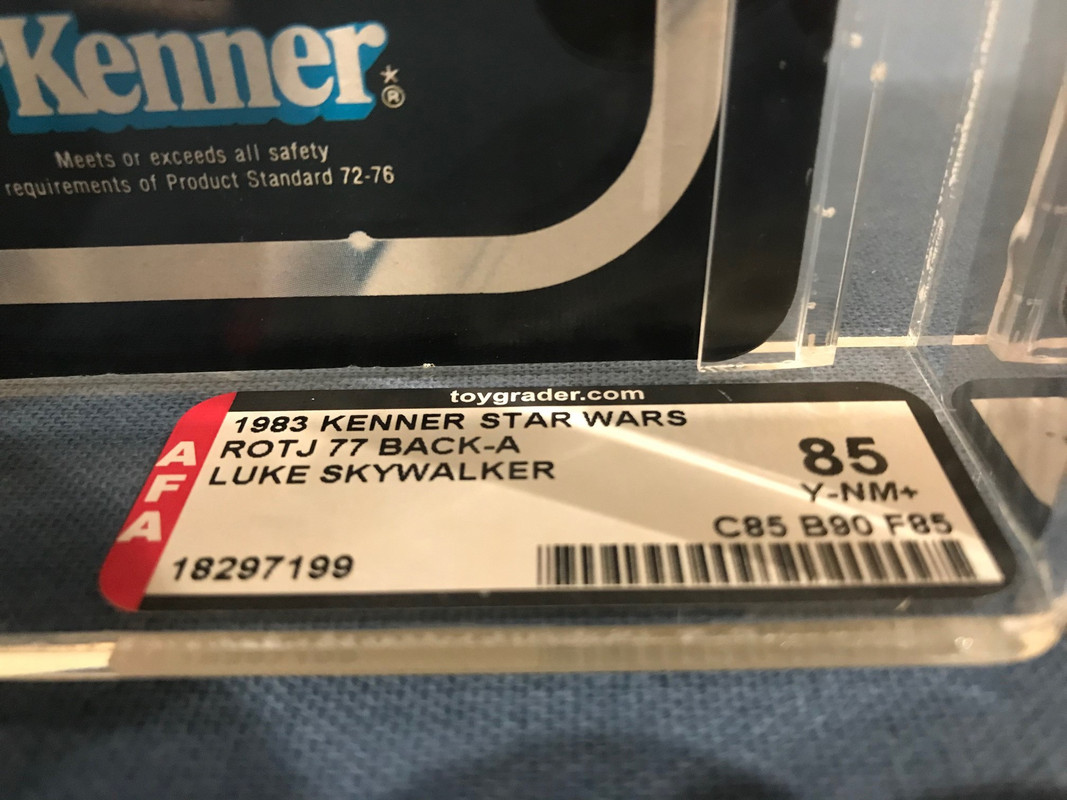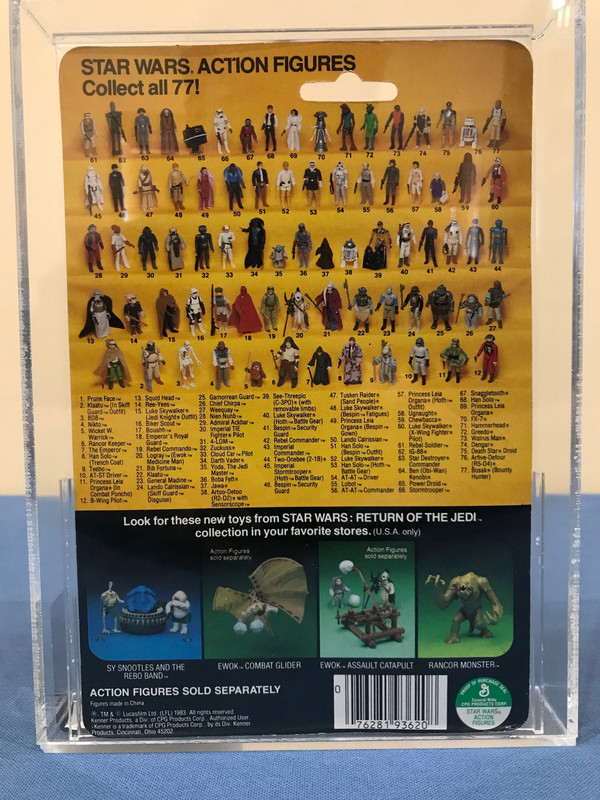 Chewbacca SOLD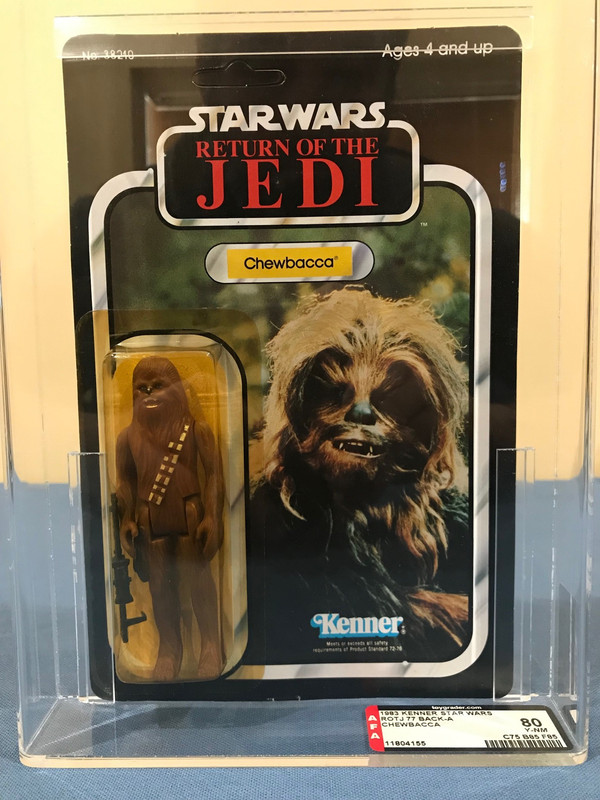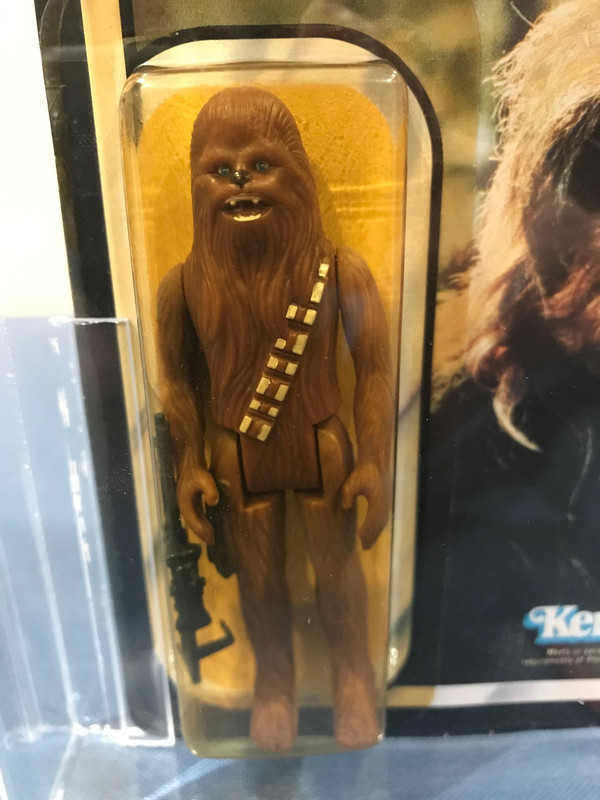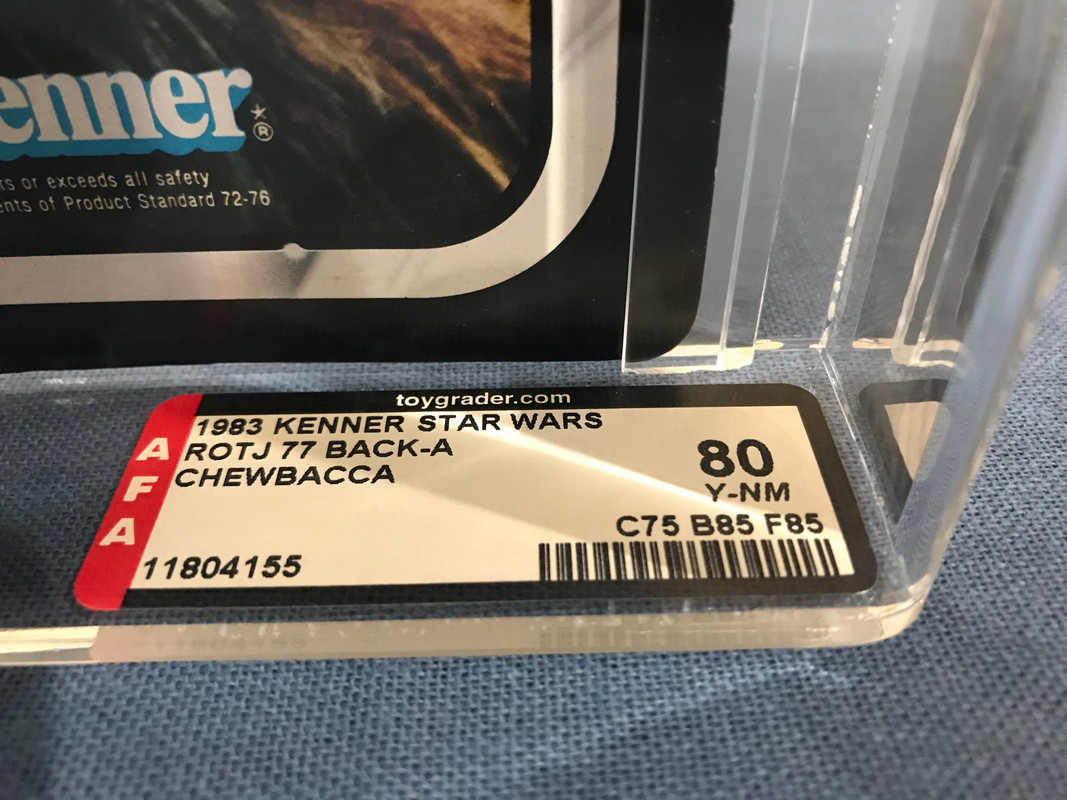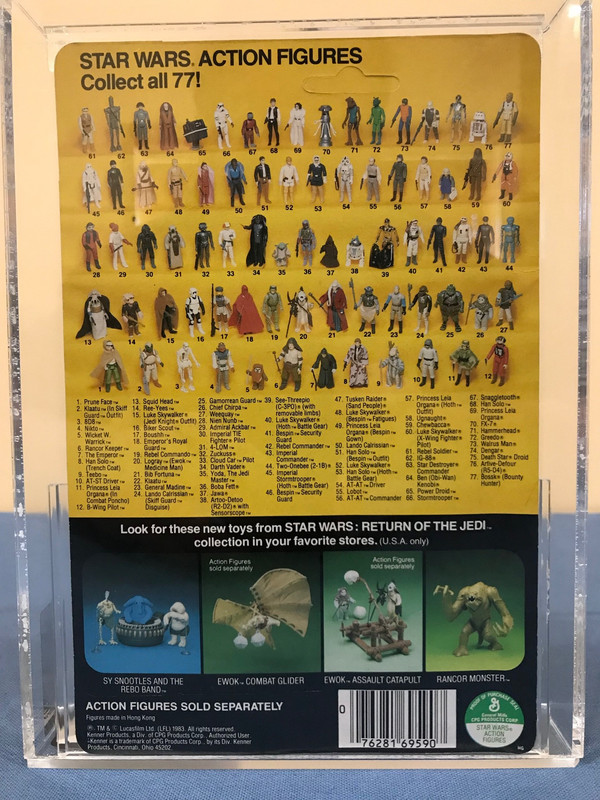 Darth Vader SOLD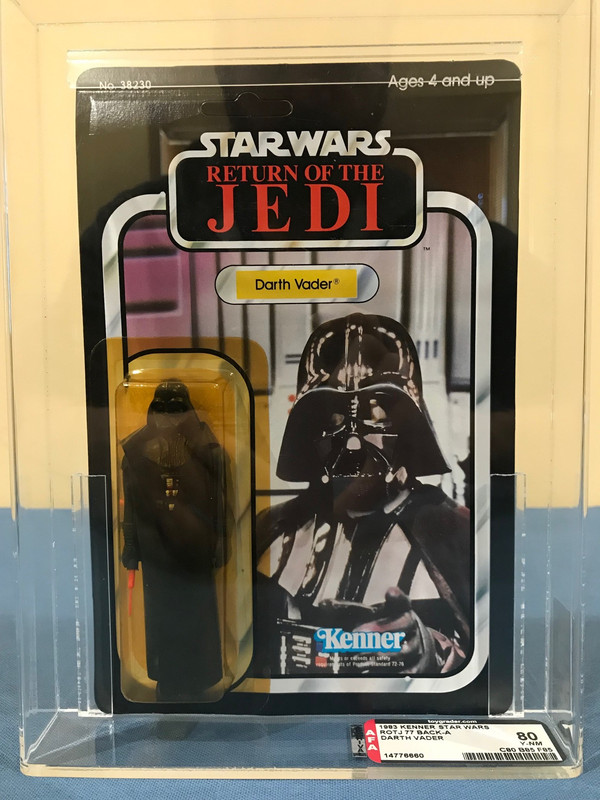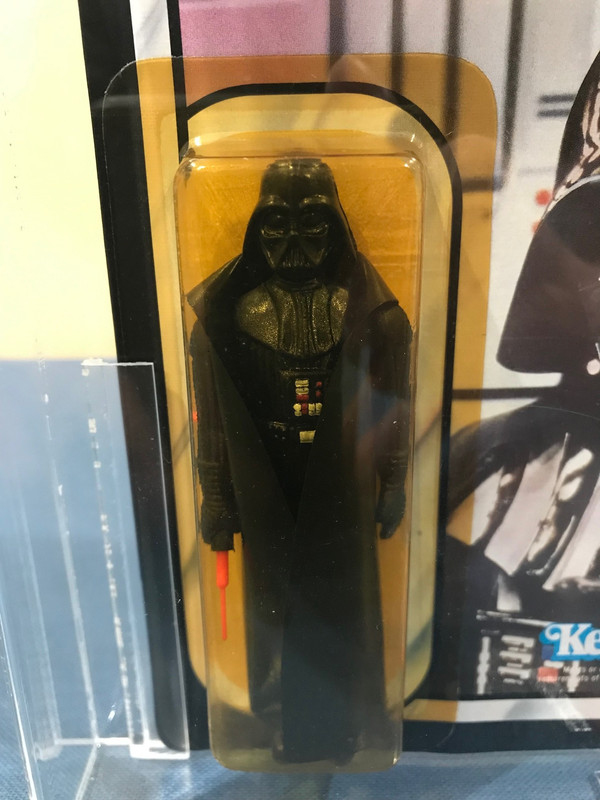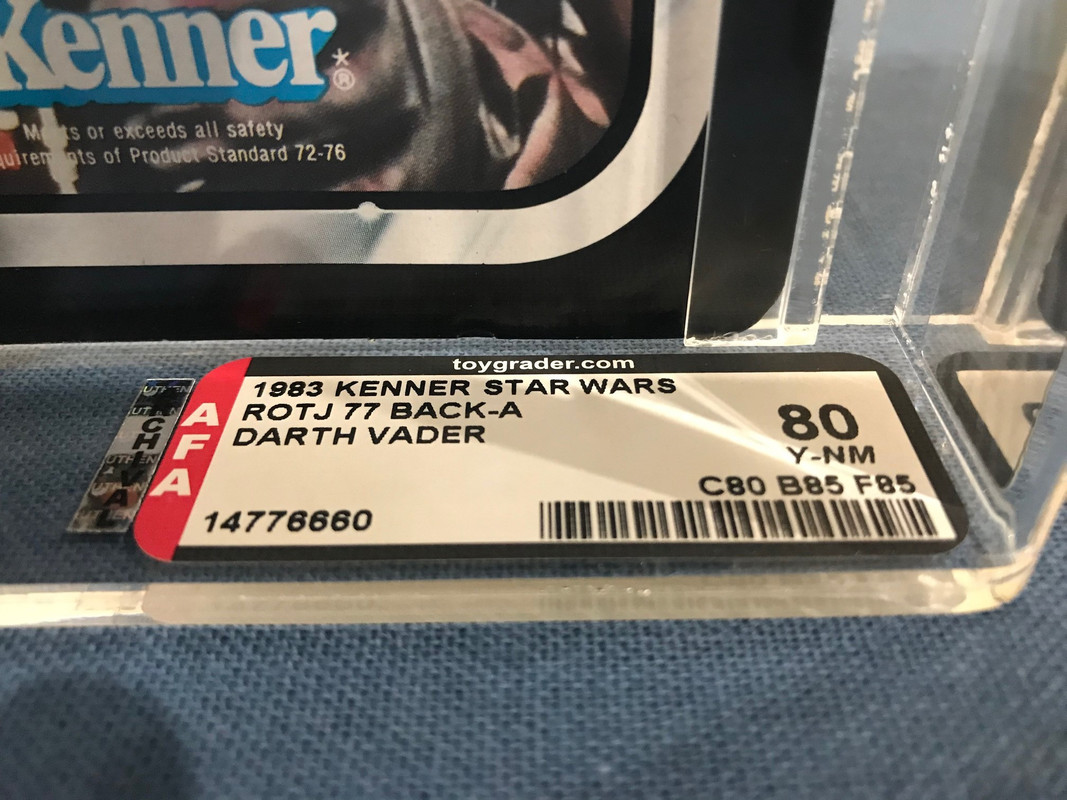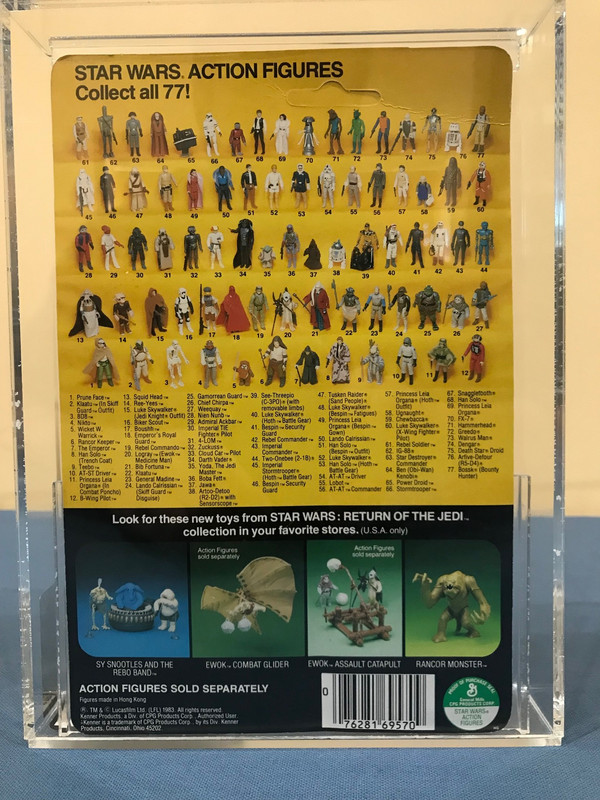 Obi Wan Kenobi SOLD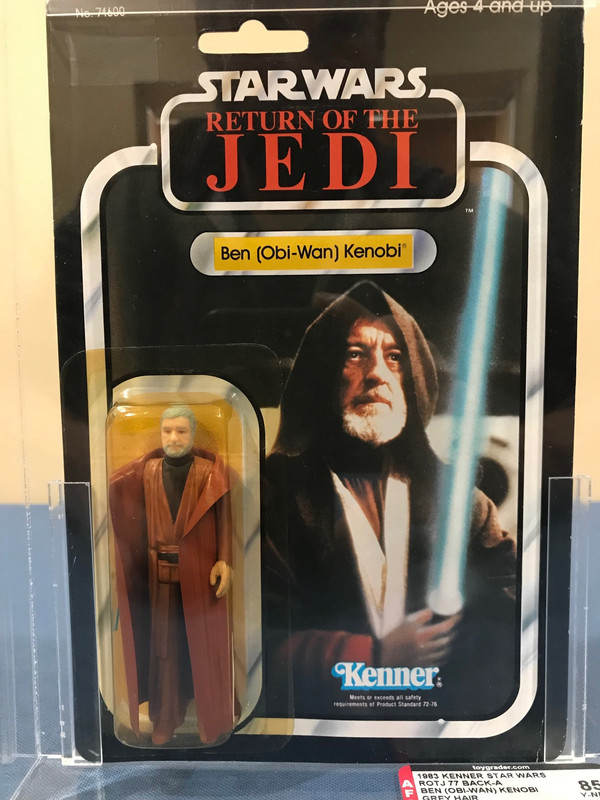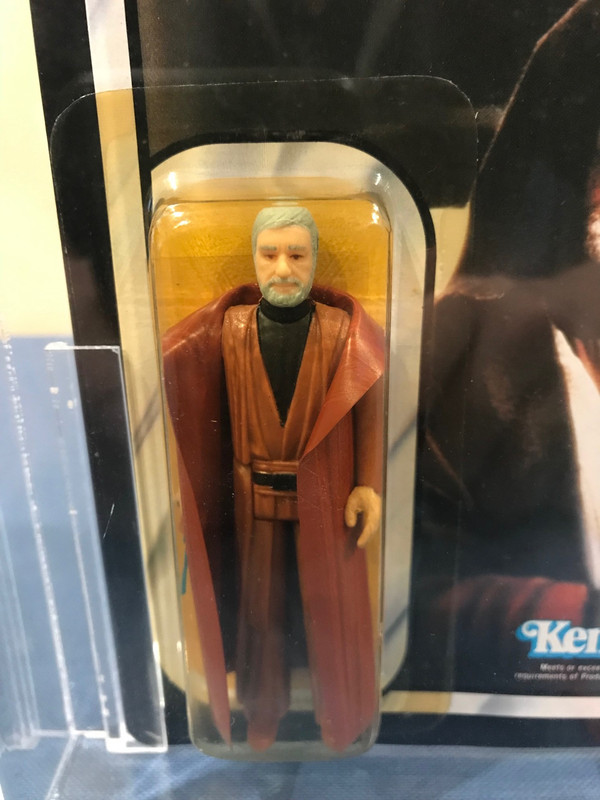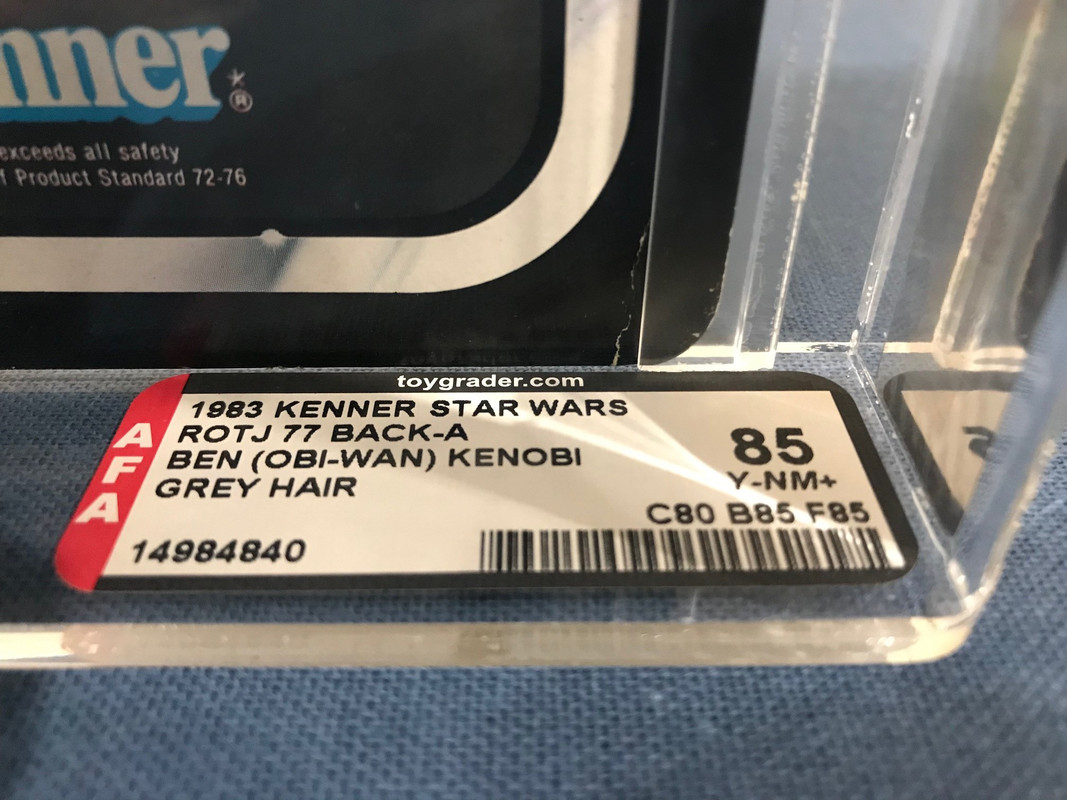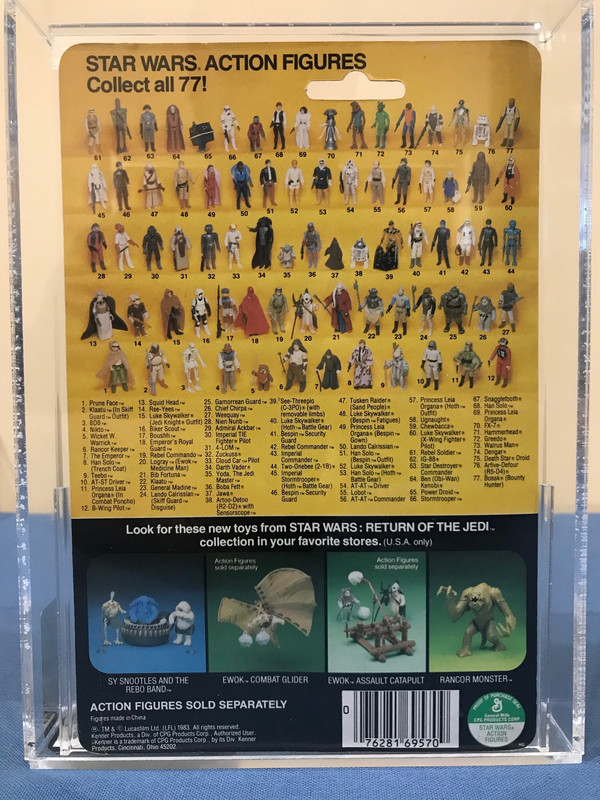 Han Solo SOLD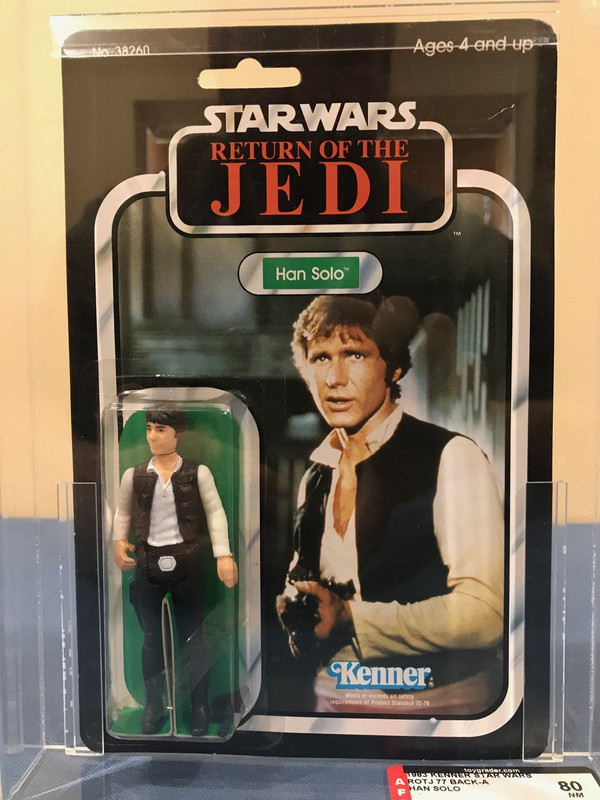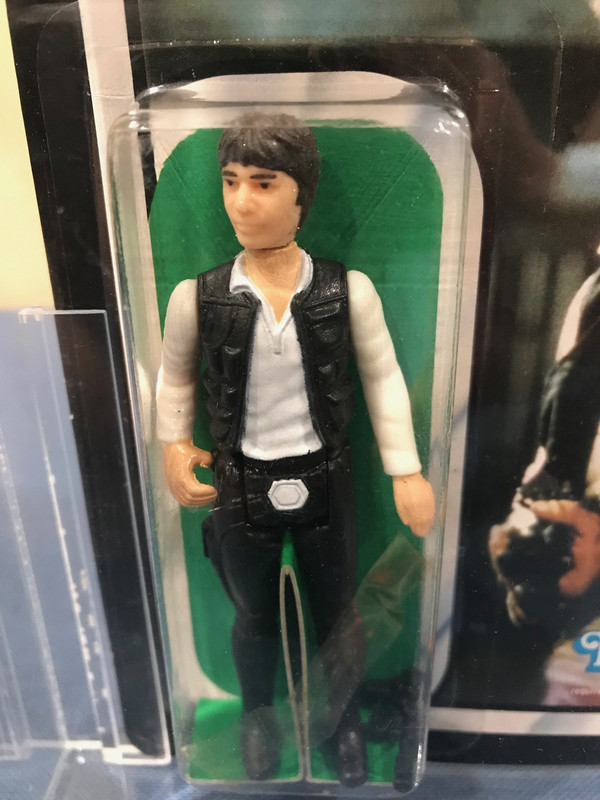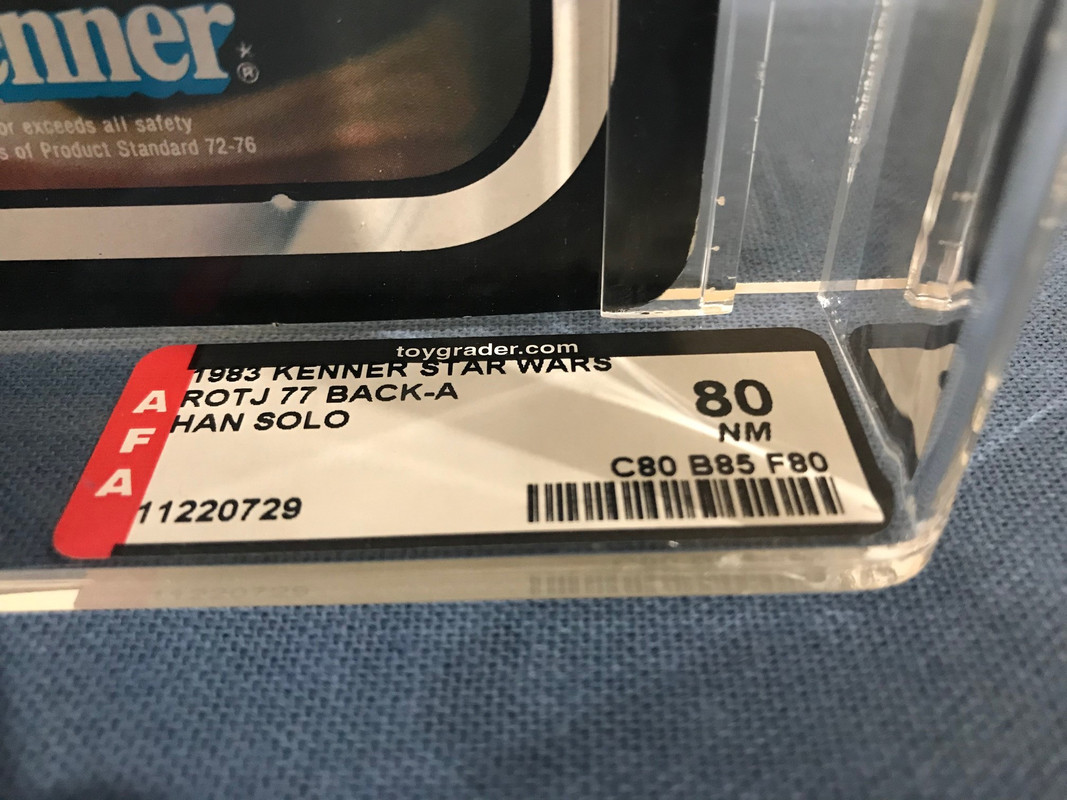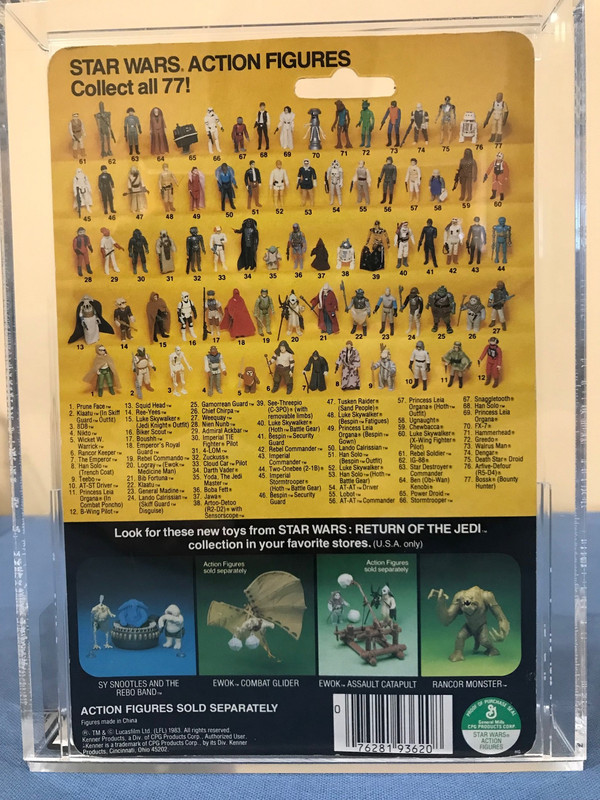 Boba Fett SOLD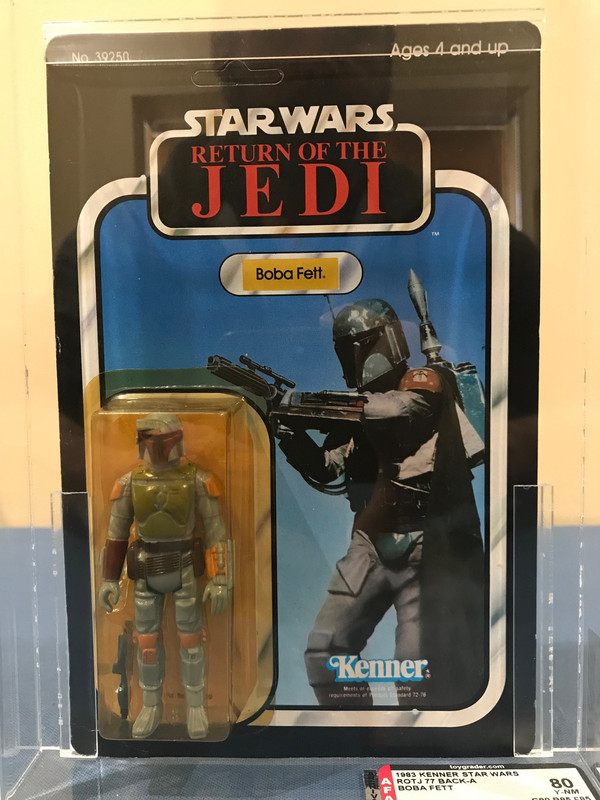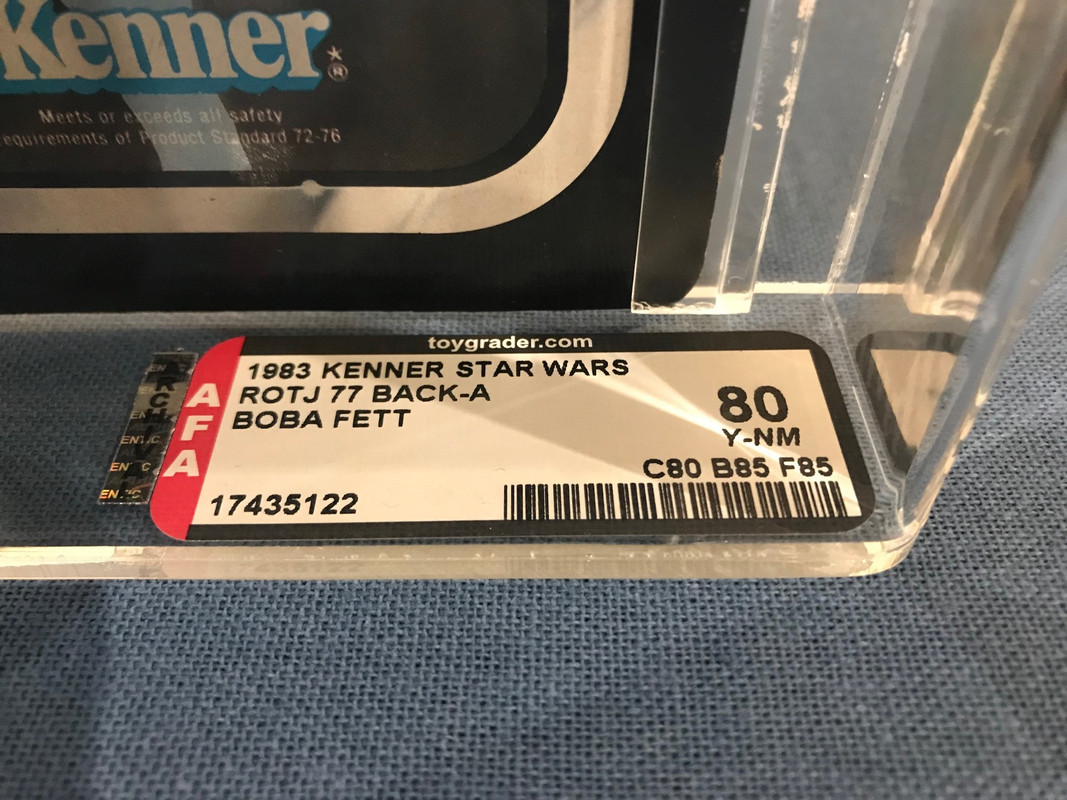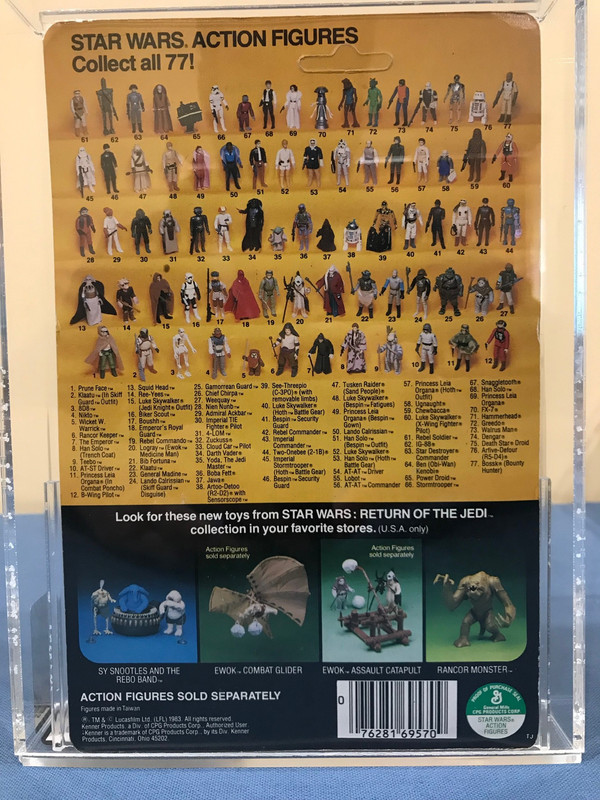 Leia Bespin SOLD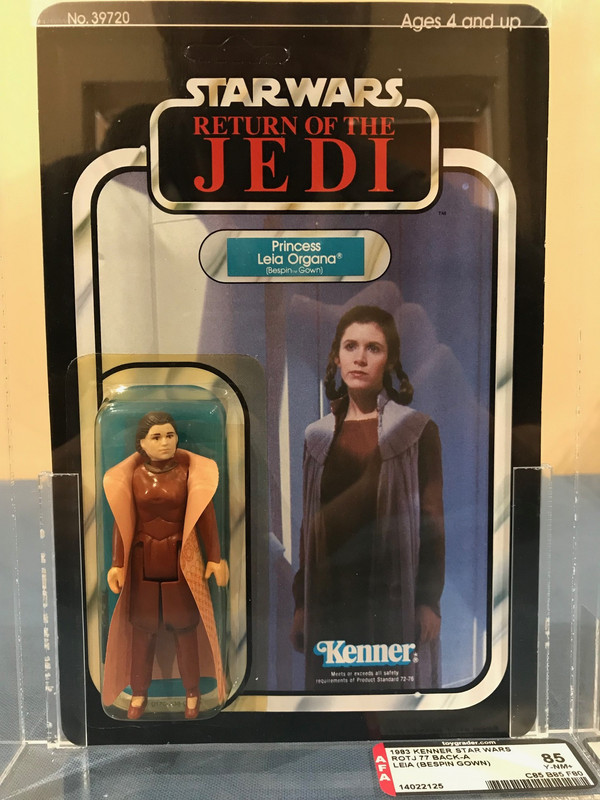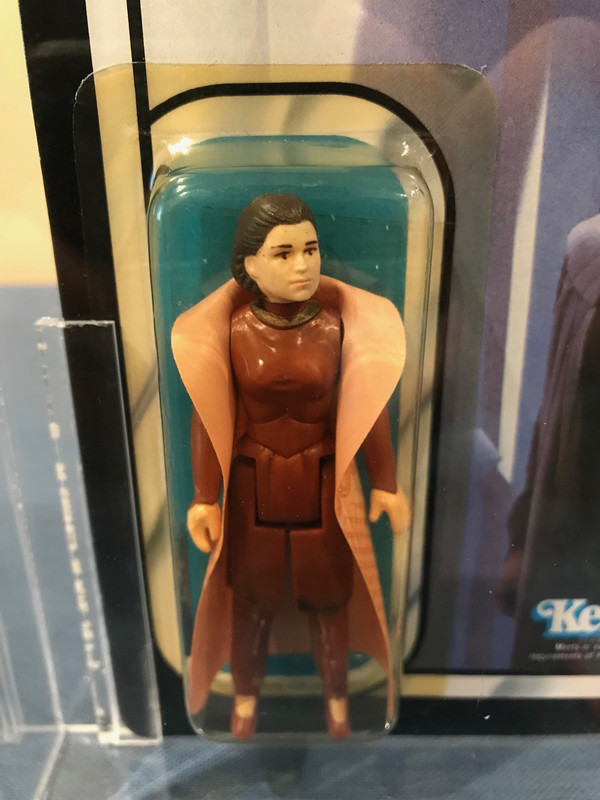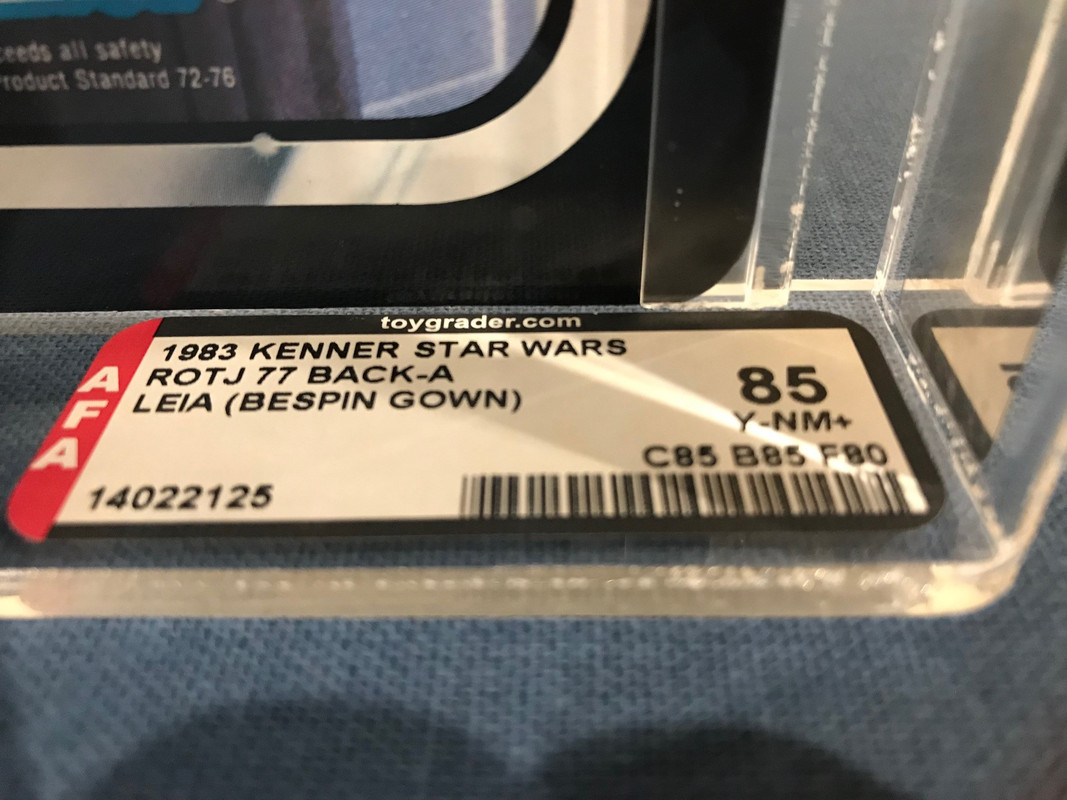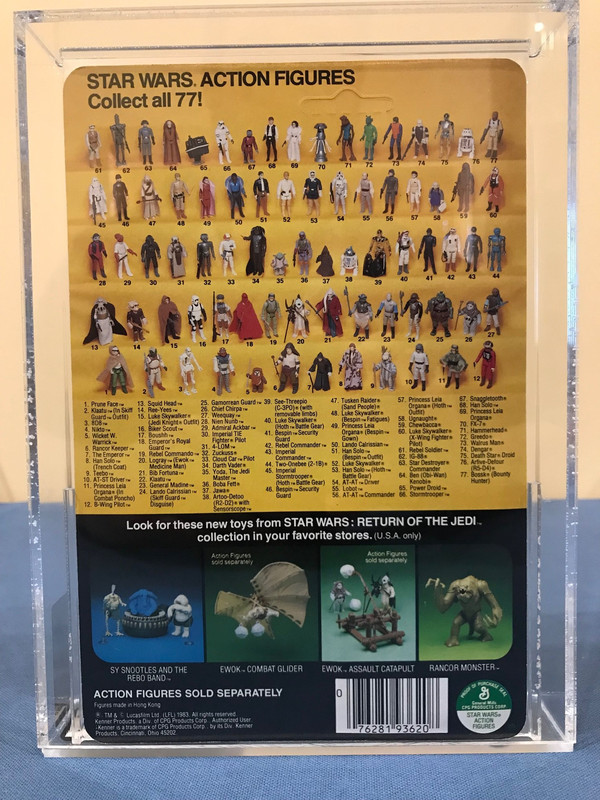 Luke Bespin SOLD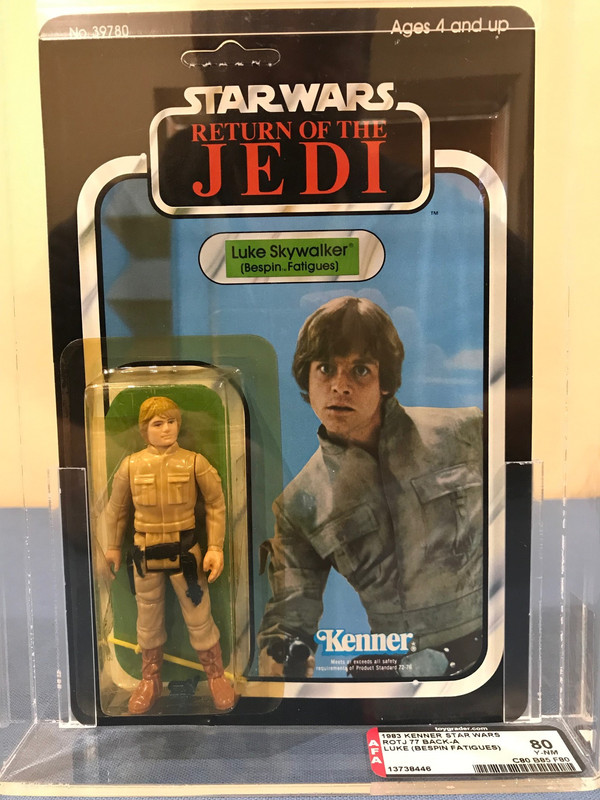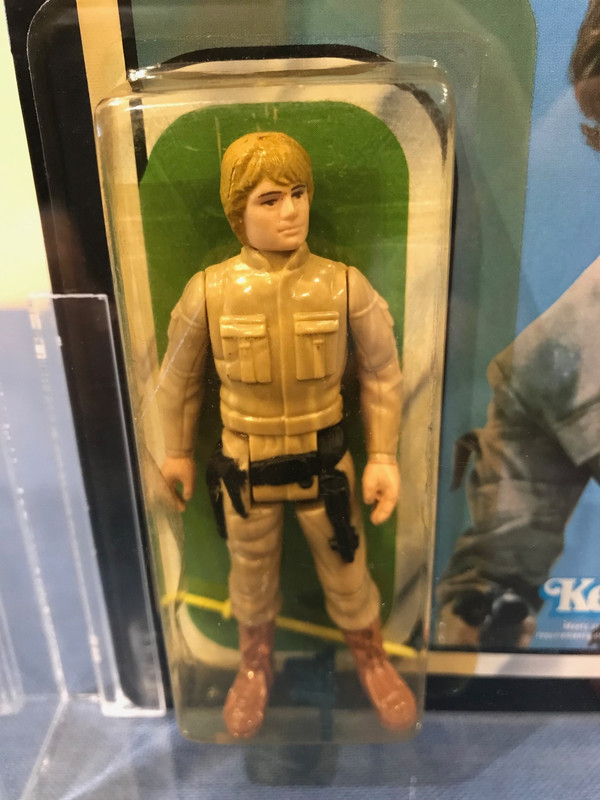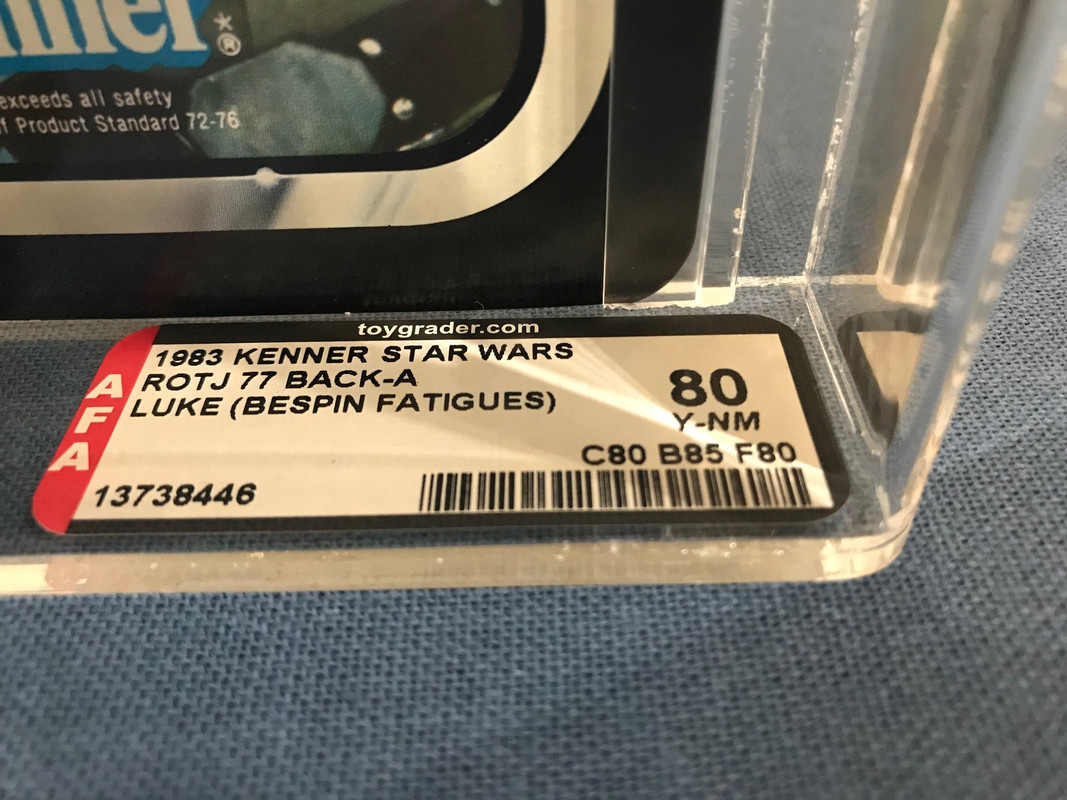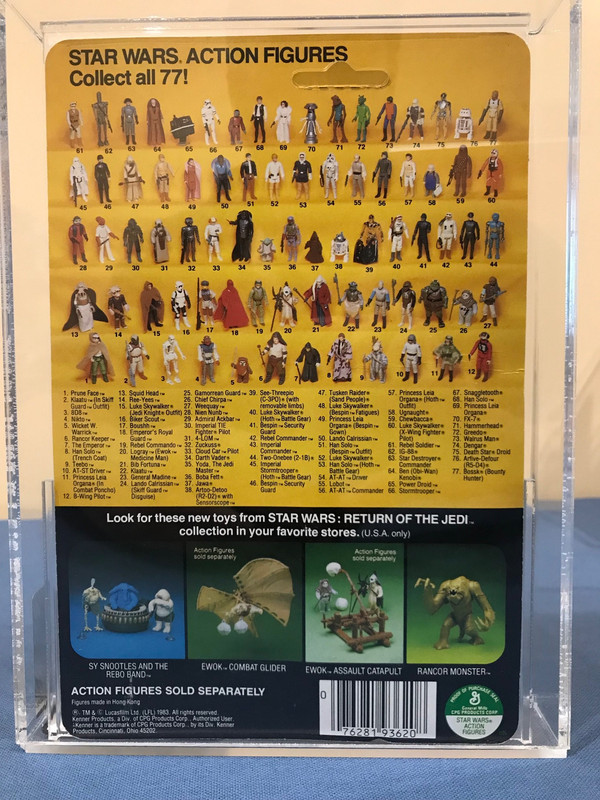 YODA USD$550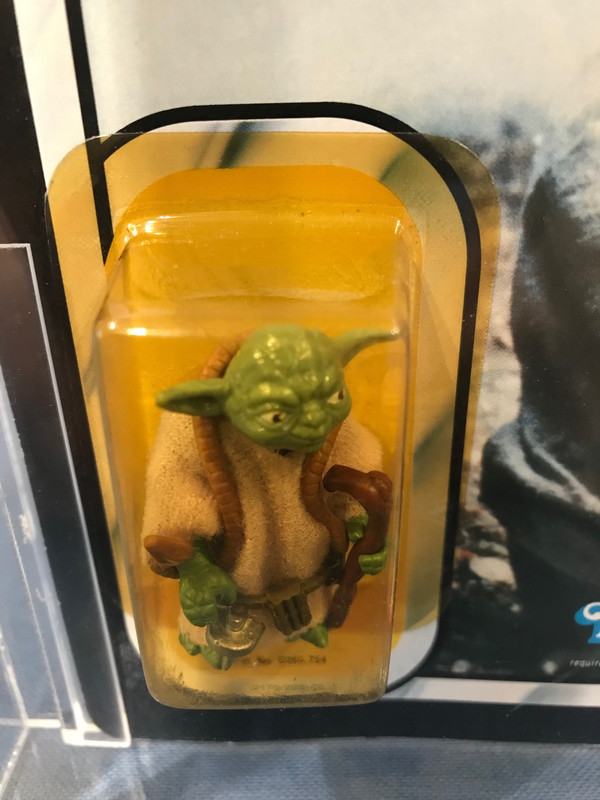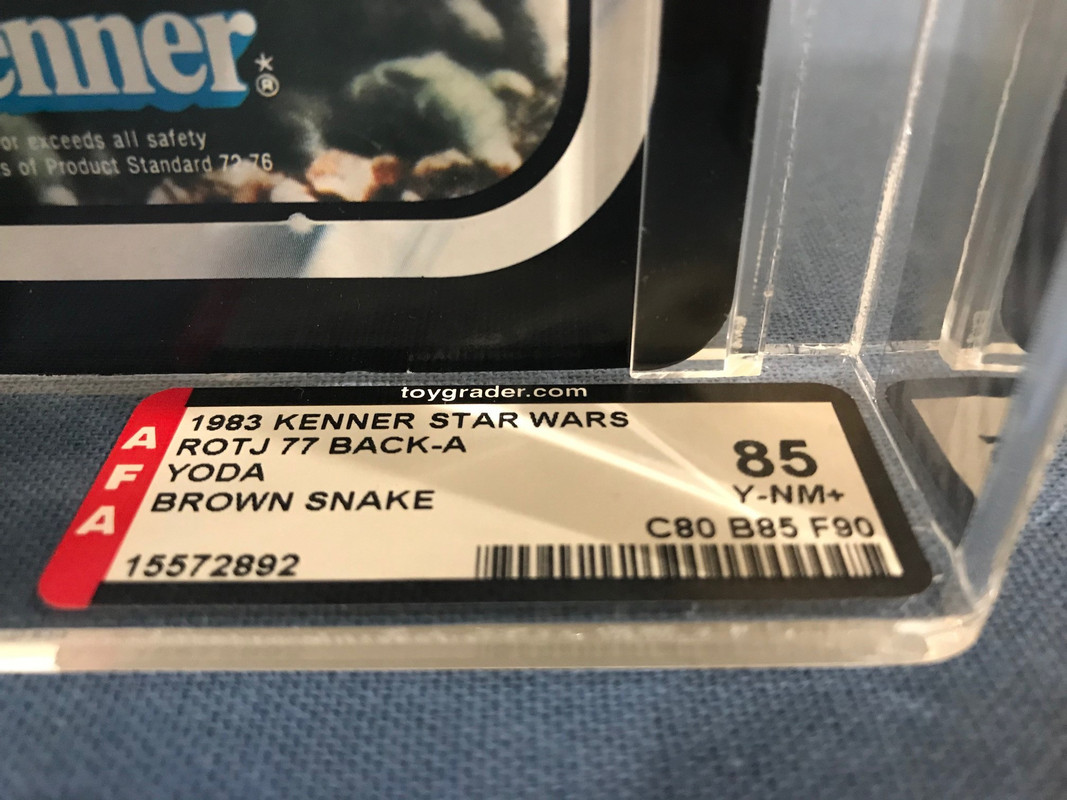 Last edited: