Hello,
Received these in a lot from the original sculptor. I was going to hang on to them, but I really need to focus on Yoda items. If you have ideas on the identity of some of these pieces that would be appreciated also.
C3PO LOT: $375
Flip open watch.
2-up ~4" high hardcopy head, opens with lots of detail, for the above.
Ornament.
Wax sculpt (purple, smells more like clay, than old kenner wax) for ornament. ~2 1/2"
Hardcopy (resin) for ornament. This design was also used for another watch that flipped open to show the watch face.
STORMTROOPER LOT: $250
Flip up lcd watch, ive yet to pin down the maker or year (96-ish).
Wax sculpt for the above. (purple) 2 1/2" high
Resin hardcopy for the above.
Ornament which used the same design, also have yet to pin down maker and year.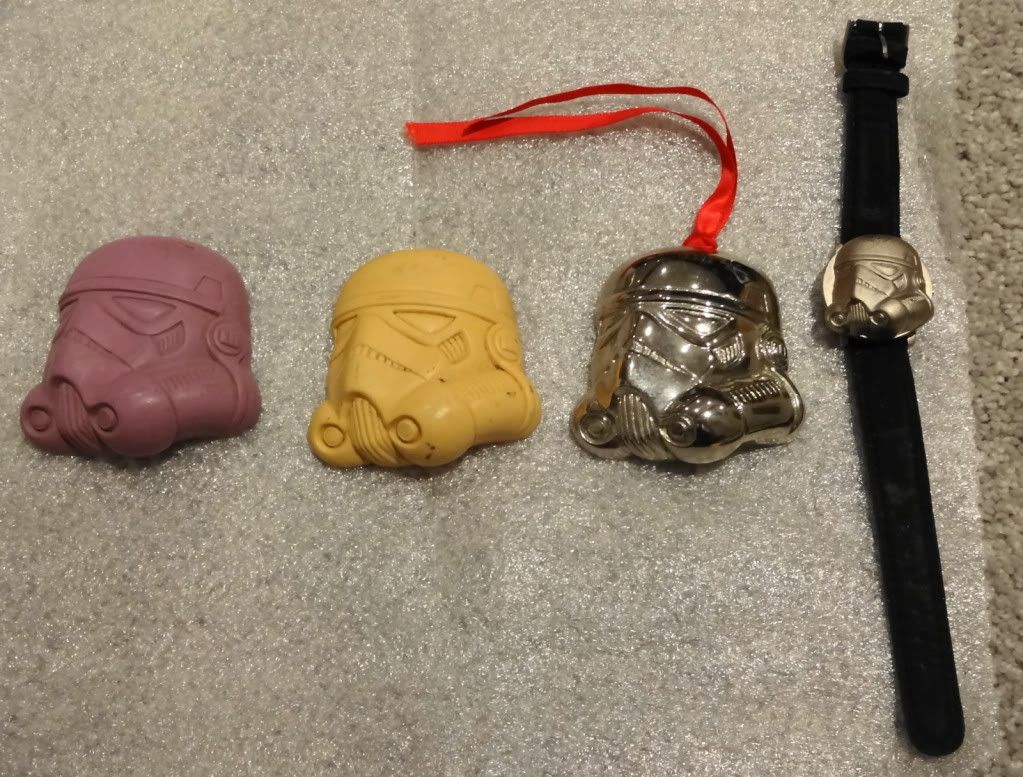 HAN SOLO: $125SOLD
Solid resin/plastic.
~ 5 1/2"
could be unproduced concept piece
LUKE BESPIN: $225
SOLD
Solid resin with removeable head. Possibly the first head design was not approved and the sculptor made another version.
~ 8 1/2"
could be unproduced concept piece
Last edited: