Hey there,
Rebelscum
fans! This week on the site, we're looking into the history and characters of the hive of scum and villainy itself, the Mos Eisley Cantina. If you want to learn about how the scene was constructed for the original 1977 film, make sure to read our "
Expand Your Mind
" article first to learn about its history. Just make sure to stay tuned throughout the week for more articles and Bobby's
insightful video commentary
.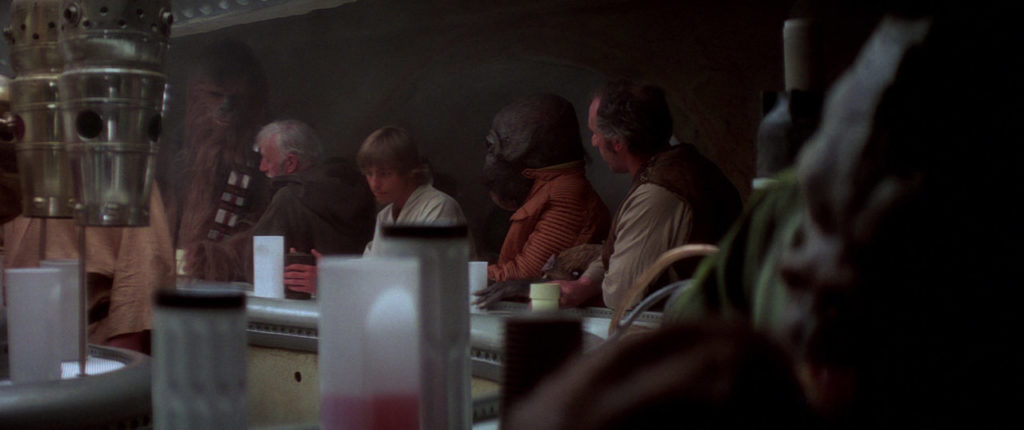 The Cantina fleshed out the underworld of
Star Wars
for the first time. Although the original film doesn't feature as many bounty hunter threats as
The Empire Strikes Back
and
Return of the Jedi
, it was necessary to introduce this core element to the franchise to hint at the larger galaxy that's out there. Here are some Force Facts about the sand planet's most dangerous resting spot.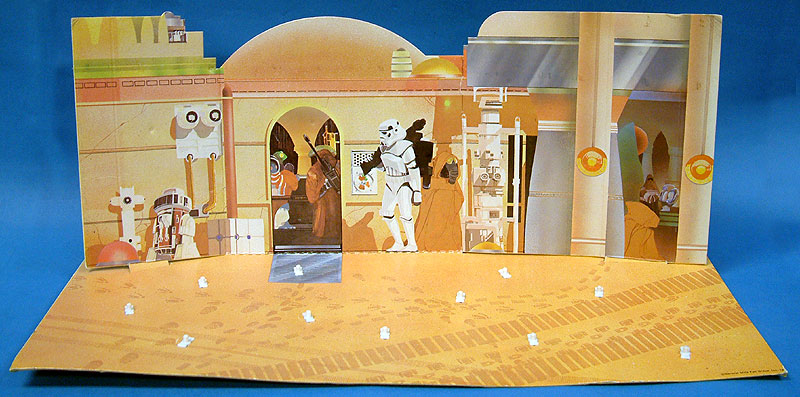 The "Cantina Adventure Set" was one of the first playsets released by Kenner in 1978. Exclusive to Sears, the set was designed to promote the original line of Cantina denizen figures and is one of the most valuable original collector's items.



Harrison Ford filmed his first scene with Sir Alec Guinness at the Cantina. The relatively unknown Ford was terrified of working with the legendary British actor.



Richard Pryor famously reused some of the original makeup designs for his Star Wars parody in a 1977 episode of The Richard Pryor Show.


Have you ever wanted a Star Wars musical number in the cantina? Bea Arthur played the Cantina's night time manager in one one of the more memorable songs of The Star Wars Holiday Special.


In 1979, the Cantina was used again in a PSA for drunk-driving. You can watch the original restored version here.


The song performed by the Bith musicians was remixed as a bluegrass cover in the 2011 Simon Pegg/Nick Frost comedy Paul, which follows two lifelong sci-fi geeks that discover an actual alien.



Asajj Ventress stops by the Cantina in The Clone Wars episode "Bounty," where she's recruited by Bossk to join Boba Fett's new team.



Ventress returns to Mos Eisley to drink away her sorrows after Fett's team goes awry, but she's not given peace for long. It's here where she has a vision of Darth Maul's return, and decides to help Obi-Wan escape.



For a less overtly alcoholic depiction, younger fans can check out R2-D2 and C-3PO's adventures in LEGO Star Wars: Droid Tales in the 2015 episode "Mission to Mos Eisley."



LEGO's Mos Eisley Cantina set is one of the biggest playsets in the products' history. The $350 toy has 3187 pieces and 21 minifigures.
What do you think,
Rebelscum
fans? What are some of your favorite Cantina toys? What is something you would like to see released? Let us know below, and as always, may the Force be with you!