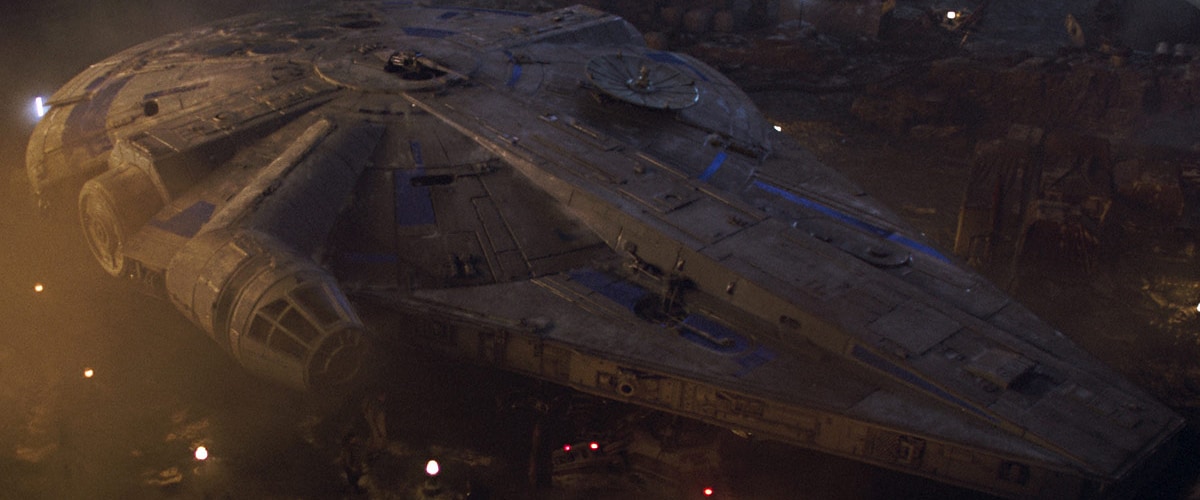 Hey there,
Rebelscum
fans! This week on the site we're looking at the Millenium Falcon's escape through the Kessel Run in
Solo: A Star Wars Story
, an adventure teased by Han way back in
A New Hope
. We looked at how the film was constructed and why the Kessel Run made a great climax in our "
Expand Your Mind
" article, but this week you'll have a wide range of articles, insights, videos, and merchandise spotlights centered on the Kessel Run.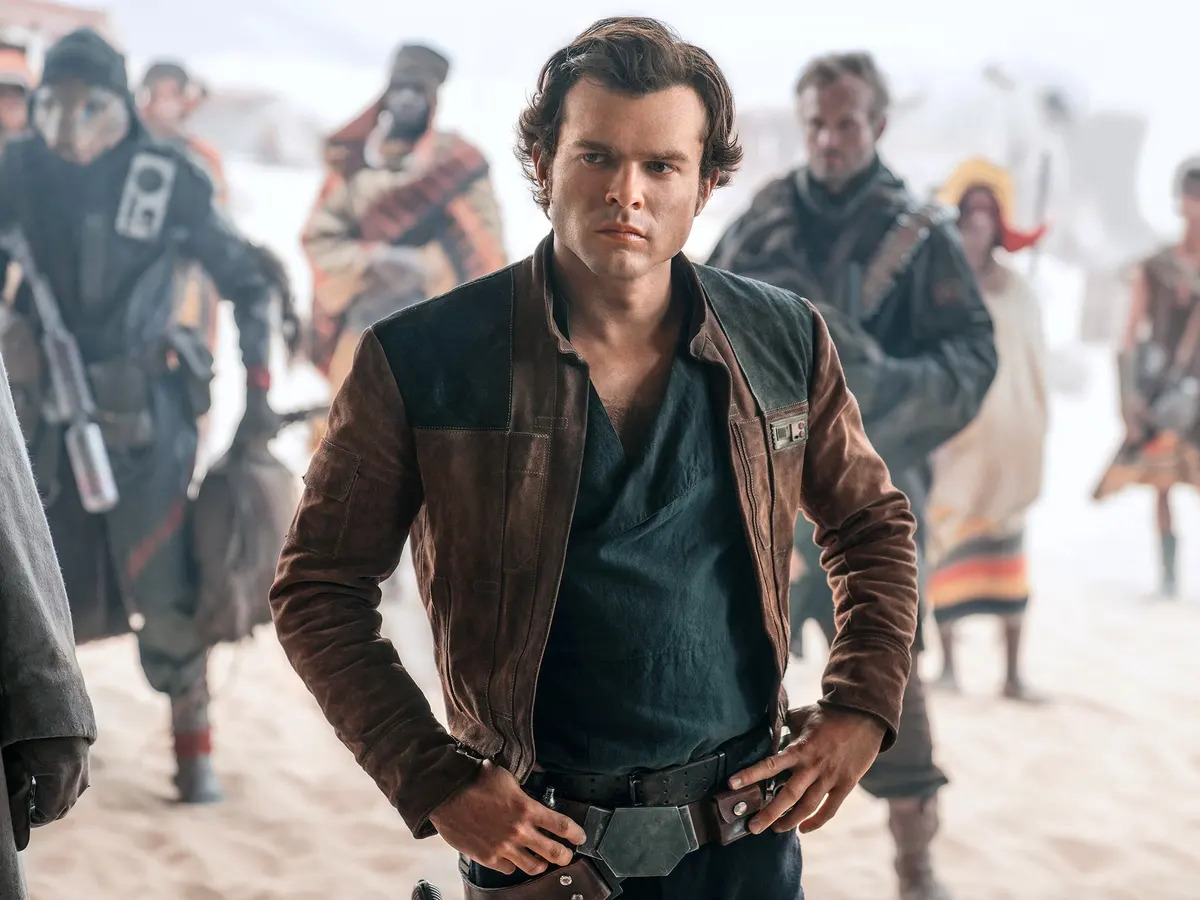 Solo: A Star Wars Story
addresses many of the longstanding questions about how Han got his blaster, ship, best friend, dice, jacket, and even his last name. It covers many events that are mentioned in the original trilogy, but chief among them is the daring Kessel Run on which Han built his reputation, and that of the Millennium Falcon. Here are some force facts about the Kessel Run and
Solo: A Star Wars Story
.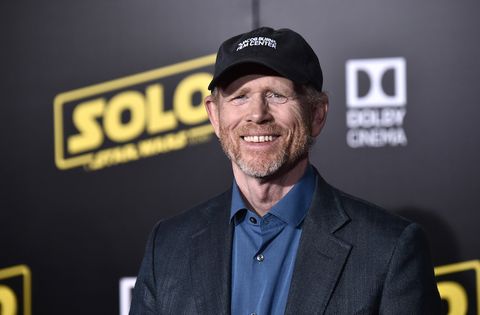 Director Ron Howard got one of his breakout film roles starring in American Graffiti, George Lucas' second film following THX-1138. During filming Howard grew interested in the directing process by watching Lucas, who encouraged him to try directing himself. Howard's directorial debut Grand Theft Auto was released the same summer as A New Hope.



The late great actor Michael K. Williams of The Wire fame was cast and shot a majority of his scenes as Dryden Vos during Phil Lord and Chris Millers' tenure directing. He used motion capture to play an alien version of Vos, and due to the quick turnaround required to do reshoots, Paul Bettany was cast instead as a human version of the same character.



Before Woody Harrelson was cast as Tobias Beckett, Christian Bale was heavily considered for the part. Tessa Thompson, Zoe Kravitz, Kiersey Clemons, Jessica Henwick, and Naomi Scott were all considered to play Qi'ra.



The screenplay for the film was a family affair, as Star Wars veteran screenwriter Lawrence Kasdan co-wrote the film with his son Jonathan. Jonathan Kasdan is also set to work on future Lucasfilm projects Indiana Jones 5 and the Willow television series for Disney+.



Solo: A Star Wars Story was intended to be the first in a trilogy of young Han Solo adventures, but plans were shattered when the film under performed financially. Ron Howard has endorsed only fan petitions to greenlight a sequel and professed he's very interested in directing Solo 2 and 3.



The Phantom Menace actor Peter Serafinowicz was originally scheduled to return to voice Darth Maul again, but he was later replaced by Sam Witwir. Lucasfilm decided to give Witwir the part in order to keep Maul's voice consistent with The Clone Wars and Rebels.



The Kessel Run is parodied in the Family Guy episode with Peter's line "Hey hey girls, anyone want to make the Kessel Run?" For more Family Guy parodies of Star Wars, check out the television specials Blue Harvest, Something Something Dark Side, and It's A Trap!, which recreates the original trilogy.



Crimson Dawn's activities on Kessel began even before the days of the Empire. Ashoka Tano and the Martez sisters visit the planet in the episode "Deal or No Deal" from Star Wars: The Clone Wars season seven.



The name Kessel originated from George Lucas' earliest drafts for A New Hope. It was referred to as "Kissel" in the 1973 draft A Journal of the Whills, Part 1.



George Lucas had considered introducing a ten-year-old Han Solo in Revenge of the Sith that would feature in the Battle of Kashyyyk, thus explaining Han's knowledge of the Wookiee culture and language. Although concept art was developed, it was eventually scrapped.
What do you think,
Rebelscum
fans? What Force Facts do you know? What are some of your favorite Kessel-centric adventures in the Expanded Universe? Let us know below, and as always, may the Force be with you!
Check out Rebelscum.com merch!
https://www.RebelscumShop.com
Be sure to follow us on all of our social media platforms:
https://www.YouTube.com/RebelscumPage
http://www.Twitter.com/RebelScumNews
http://www.Facebook.com/RebelScumcom