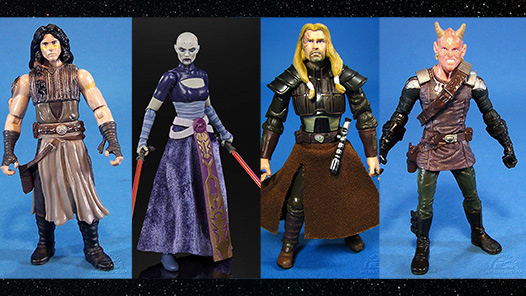 Hey there,
Rebelscum
readers! This week in our coverage of the
Star Wars
Expanded Universe, we're looking at the highly influential
Star Wars
Dark Horse comic book series
Republic
. If you missed out, catch up on our
Republic
coverage from earlier in the week. With our "
Character Profile
" we highlighted the history of one of our favorite characters, and with "
Timeline Breakdown
" we looked at the connections to other
Star Wars
media. Make sure to keep up to date with Bobby's breakdown videos to learn about the coolest
Republic
merchandise and learn additional information.
Today with our "Force Casting," we're looking at how some of the key characters from
Republic
could be brought into the new canon
Star Wars
timeline. Many of the most important characters within
Republic
became heavily integrated within modern canon, including Quinlan Vos, Aurra Sing, Asajj Ventress, and Durge. However, many of them have yet to make it to the screen in live-action form.
We know that Disney is producing a ton of upcoming
Star Wars
television projects for Disney+, and given
Republic's
epic timeline, there's bound to be crossover.
Republic
ran for fifteen years and explored the events immediately prior to
The Phantom Menace
and right after
Revenge of the Sith
, so there's more than enough opportunity for some of the characters to appear in a future project. Here's who we'd like to see bring them to life.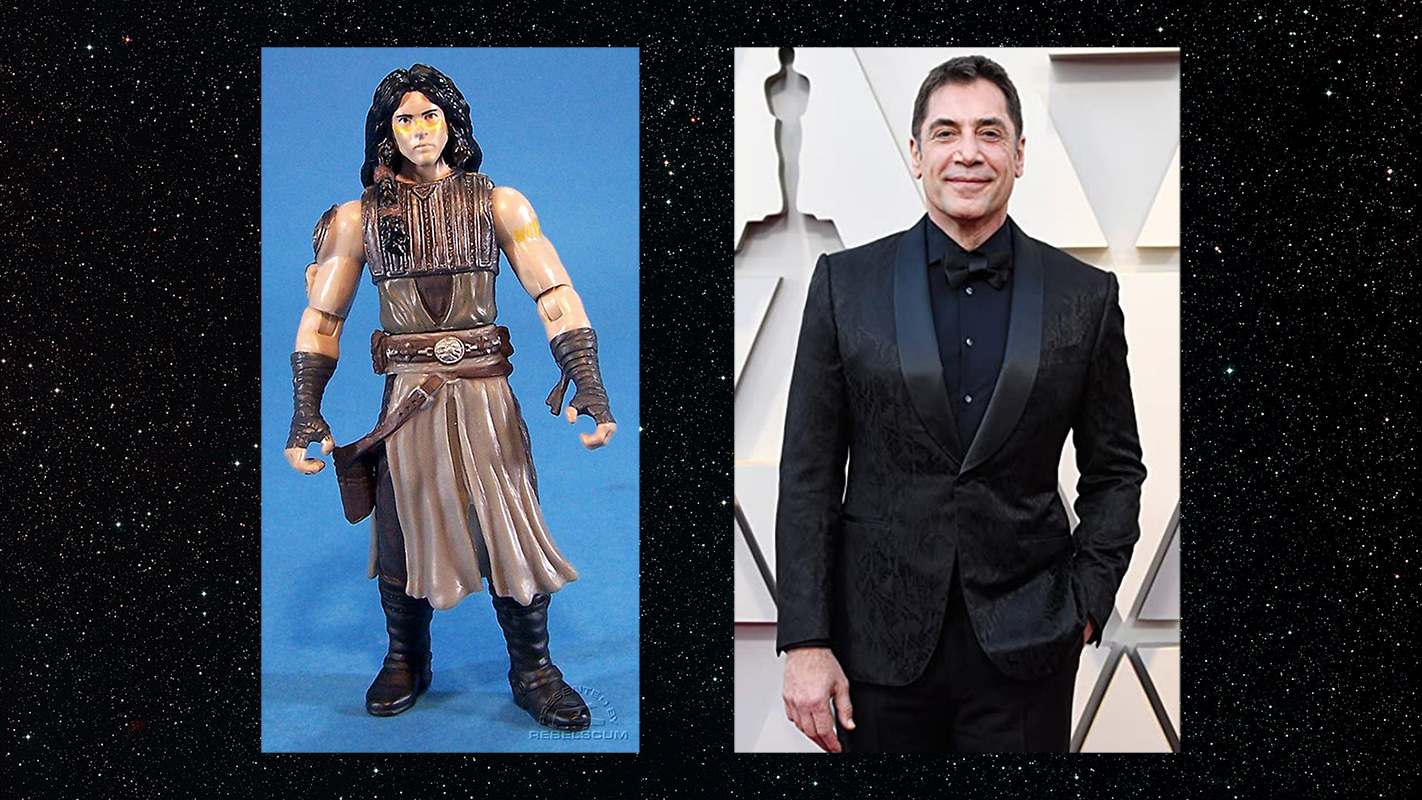 Javier Bardem as Quinlan Vos: The untraditional Jedi Quinlan Vos has a brief cameo in The Phantom Menace and appears on The Clone Wars, but he's never had a prominent feature role in live-action. The complex Jedi, often tempted by the dark side, requires a high-caliber actor who could capture his tortured soul. Javier Bardem is a brilliant, Academy-Award winning actor, and his experience playing the villains of No Country For Old Men, Skyfall, and Pirates of the Carribbean: Dead Man Tell No Tales prepare him to depict Vos's darker instincts.



Sofia Boutella as Asajj Ventress: Again, while Ventress has prominently been featured on The Clone Wars, she's yet to be given a proper live-action introduction. Rosario Dawson's performance as Ashoka Tano set the precedent for bringing The Clone Wars characters to life, and we think Sofia Boutella could do the same for Ventress. The athletic, versatile actress knows how to lead action-packed franchises, having most famously appeared in Kingsman: The Secret Service.



Temuera Morrison as Alpha: Obviously, no one but Morrison should ever play any of the Clone Troopers, but we're especially curious to see his take on the original 501st Captain Alpha-17. Alpha was Anakin's chief ally throughout the run of Republic, and in many ways his friendship with his Jedi boss inspired the creation of Captain Rex.



Daniel Craig as Dass Jennir: A Jedi Master known for his skills as a swordsman throughout the Clone Wars, Jennir survived Order 66 and became a chief target of Darth Vader throughout Dark Times. Holding on to his dignity and inspiring his fellow survivors, Jennir is a leader who requires a powerful dramatic performance. Now that his tenure as James Bond is reaching its conclusion, we'd like to see Daniel Craig take on a main Star Wars role (he has an amusing cameo in The Force Awakens).



Eric Bana as Vilmarh Grahrk: Also known as Villie, the Devaronian smuggler was known for his selfishness, and became a frequent adversary of Quinlan Vos. The role requires an actor willing to put on heavy makeup and capture his distinct personality, and we'd like to see Eric Bana take on the part. Bana donned extensive makeup to play the main villain in 2009's Star Trek, but his extensive filmography also includes Lone Survivor, Black Hawk Down, The Finest Hours, and King Arthur: Legend of the Sword.



Colin Farrell as Tol Skorr: Once a Jed Knight, Tol Skorr abandoned the Order and joined a sect of Jedi aligned with Count Dooku during the Clone Wars. He's a fascinating villain who is courted to reject his humanity, and Colin Farrell is simply one of the most versatile actors of his generation. We think he could explore the depth of Skorr's fall from grace.
What do you think,
Rebelscum
fans? Would you like to see these characters brought into live-action? What other characters from
Republic
and
Dark Times
need to enter the new canon? Let us know below, and as always, may the Force be with you!