Greetings,
Rebelscum
fans! Welcome back to our weeklong coverage of
Republic Commando
, the game that explored the adventures of the elite clone force Delta Squad. Make sure to check back to our "
Expand Your Mind
" base article to understand the game's story, its history, and how it changed the
Star Wars
universe through its clone perspective. Bobby's
merchandising video
explores some of the best collectible items related to
Republic Commando
, we'll explore the connections with other media in our "
Timeline Breakdown
," and we'll highlight some key characters with our "
Character Profile
."
With "Force Casting," we look to the future of the
Star Wars
universe, as we'd love to see these characters continue into the future of
Star Wars
media. However, we're presented with an interesting challenge, because the squad has already made their way into canon thanks to
The Clone Wars
, voiced by Dee Bradley Baker. Given the renewal of
The Bad Batch
, it seems unlikely that Disney would launch another clone-centric animated series.
However, the
Star Wars
projects in-development and currently airing have a ton of potential to incorporate these characters. We selected some of the current upcoming projects and looked at the storylines that could include Delta Squad's Boss, Sev, Scorch, and Fixer.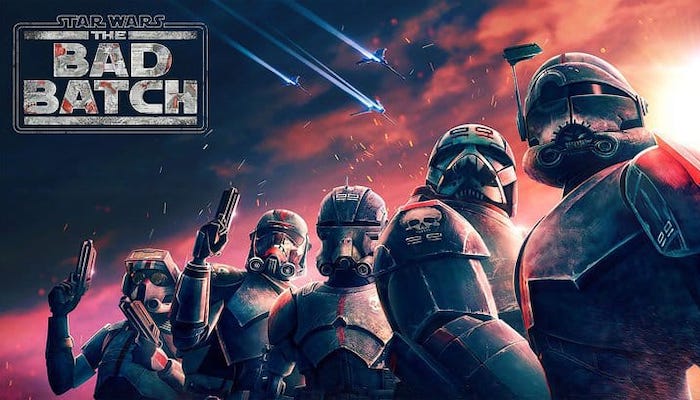 The Bad Batch (Season 2): Perhaps the most obvious choice, but we've seen a few Imperial Commando characters pop up in the later episodes of The Bad Batch. How would characters from Delta Squad react to the destruction of Kamino in The Bad Batch finale, and how would they fit within the Empire's replacement of Jango Fett models with brainwashed recruited Stormtroopers? We'd love to see the Bad Batch's motley gang join forces with Delta Squad, and we can only imagine how Scorch and Wrecker would get into it.



Andor: Andor is set before Rogue One, and we can only imagine that one of the rebellion's top spies has seen battle with some of the top Imperial agents. What if an Imperial Commando squad was one of them? Both Cassian and Delta Squad have a greyed morality, and it would be interesting to see both consider their grievances with their respective affiliations. Plus, we can only imagine what would happen if Saw Gerrara crossed paths with someone as ruthless as Sev.



Lando: Donald Glover is expected to return as the galaxy's smoothest operator in this Disney+ series, and we expect that he'll be heavily involved in the scum of hive and villainy that Lando frequently conflicts with. However, Lando's bound to have a few run-ins with the Empire, and maybe a few Imperial agents either enlist his services or place a target on his back. How would the battle-worn Delta Squad react to Lando's charismatic shenanigans?



LEGO Star Wars specials: Disney has gradually debuted new LEGO Star Wars holiday specials set within the era of the sequel trilogy, but given the popularity of LEGO, we're bound to get some new minispecials set within different parts of the timeline. If we do get something set in The Clone Wars era (who wouldn't want to see the adventures of LEGO Ahsoka and Rex?), we're hoping for a Delta Squad cameo.



The Kevin Feige Movie: There are many Star Wars projects in development with nothing more than a name attached, including J.D. Dillard, Taika Waititi, and Rian Johnson. We know that Marvel's head honcho Kevin Feige was putting together the story for an upcoming film, and we humbly suggest a Republic Commando storyline as his first Star Wars endeavour. How cool would it be to see military style combat similar to the Captain America films in the Star Wars universe?
What do you think,
Rebelscum
fans? Where would you like to see Delta Squad pop up next? Do you want to see a standalone Delta Squad movie or series? Do you want more
The Clone Wars
era adventures? Let us know below, and as always, may the Force be with you!