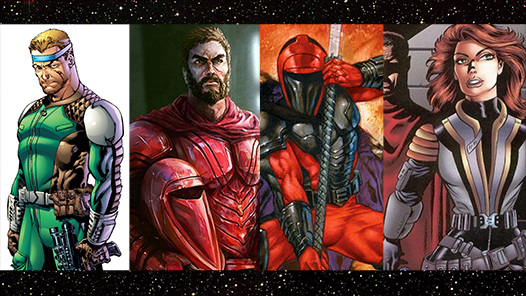 Hey there,
Rebelscum
fans! We're dedicating a corner of our coverage this week to
Crimson Empire
, the epic Expanded Universe storyline that followed the exploits of the remaining Imperial Guards in the years following Emperor Palpatine's (presumed) death. If you want to learn more about
Crimson Empire
, make sure to check out our "
Expand Your Mind
" article first in order to read up on the history of the series, which ran as three six-episode comic runs in the late 90s and again in 2011. Also, make sure to subscribe to our
YouTube page
in order to keep up to date with Bobby's videos.
Crimson Empire
is a complex saga from legendary comic book writers Mike Richardson and Randy Stradley.
Crimson Empire's
darker storyline helped solidify Dark Horse Comics as the home of more mature
Star Wars
stories. The thrilling saga includes morally complex characters, political intrigue, and shocking betrayals that make it an essential read for fans who enjoy the weightier material. While the final chapter
Crimson Empire III - Empire Lost
concludes Kir Kanos's story well, we'd love to see where his journey outside of the Empire takes him.
We'd also love to see a proper adaptation of the storyline as either an upcoming film trilogy or Disney+ series. If we ever see the days of a live-action
Crimson Empire
adaptation, here's who we want to see in the critical roles.
Kir Kanos: Jon Bernthal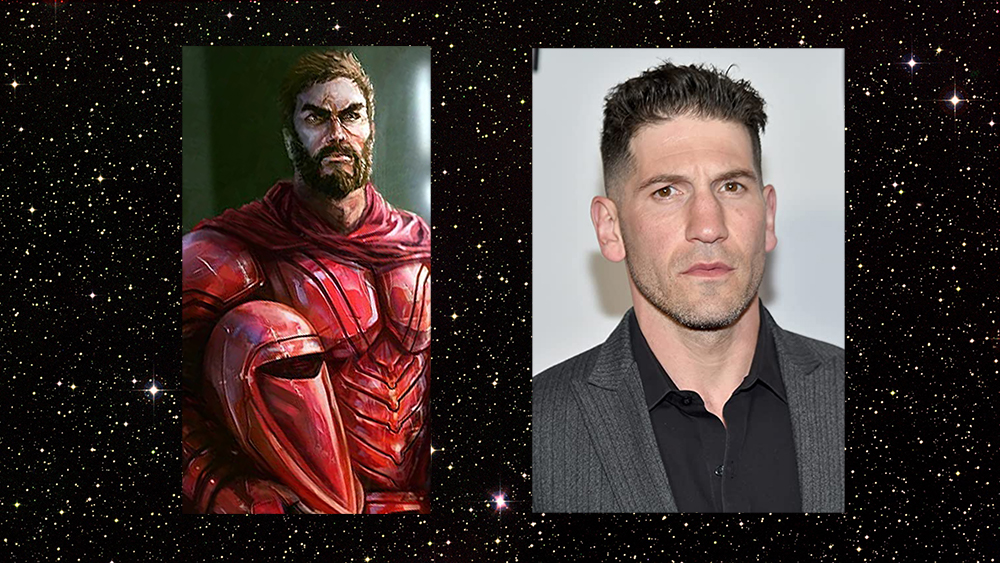 As we broke down in our "
Character Profile
" segment, Kanos is a veteran warrior betrayed by multiple governments and forced to live by his own brand of justice. Who better than The Punisher himself, Jon Bernthal? Bernthal has only been expanding his acting abilities in the years surrounding his most famous roles in the Marvel Netflix Universe and
The Walking Dead
, with performances in great films like
Fury, The Wolf of Wall Street, Sicario, The Accountant, Widows
, and the underrated
Street Virginia
. He needs to join the
Star Wars
universe ASAP.
Carnor Jax: Frank Grillo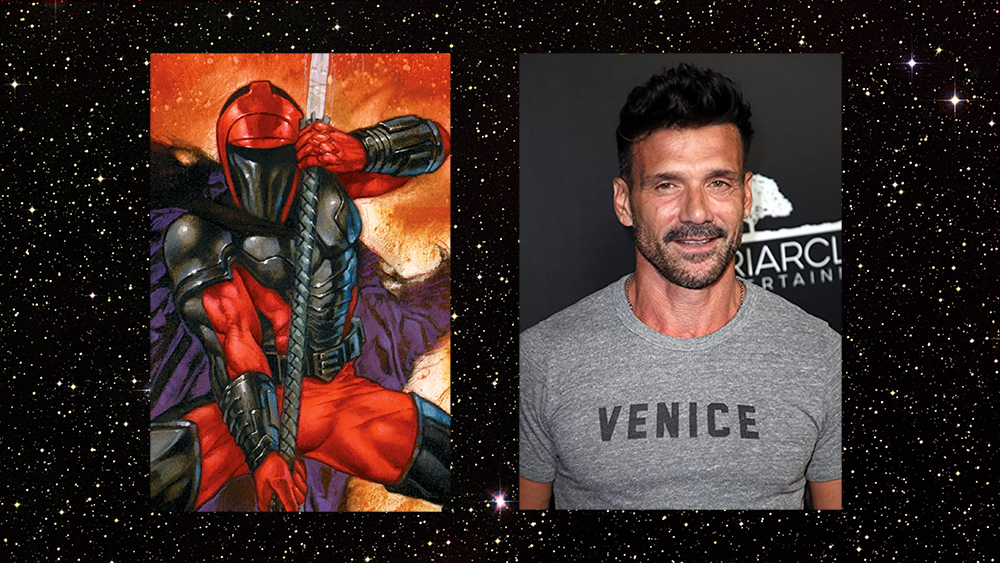 Kanos's grim rival isn't just a fearsome warrior, but a scheming political strategist who trained under Lumiya to learn the secrets of the dark side. It's a loaded role for an actor who doesn't mind playing someone the audience loves to hate, so we think the MCU's Crossbones could do it. Frank Grillo is simply one of the best action stars working today- check out
Warrior, Boss Level
, and
Wheelman
. We think he could bring this detestable antagonist to life.
Mirith Sinn: Sarah Snook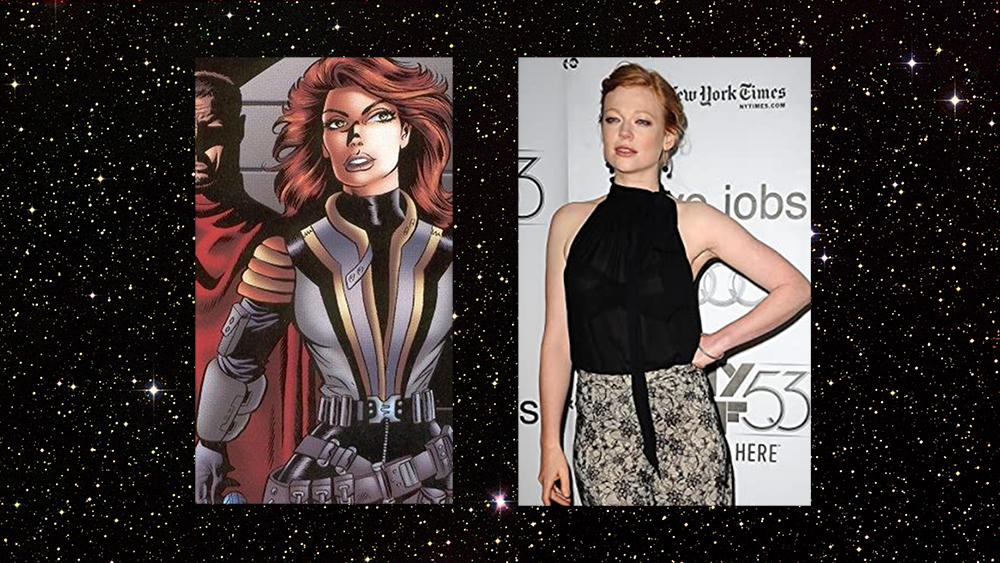 Sinn is more than Kanos's love interest; she's a combat veteran whose years of field experience make her an asset to the growing New Rebellion and a close ally to Leia Organa. She and Kanos are torn apart by their politics but respect each others' nobility, so we think the star of HBO's
Succession
could maybe pop in. Sarah Snook brings intensity and humor to the acclaimed series, and she's no stranger to sci-fi, having broke out in the sci-fi mindbender
Predestination
.
Xandel Carivus: Paul Giamatti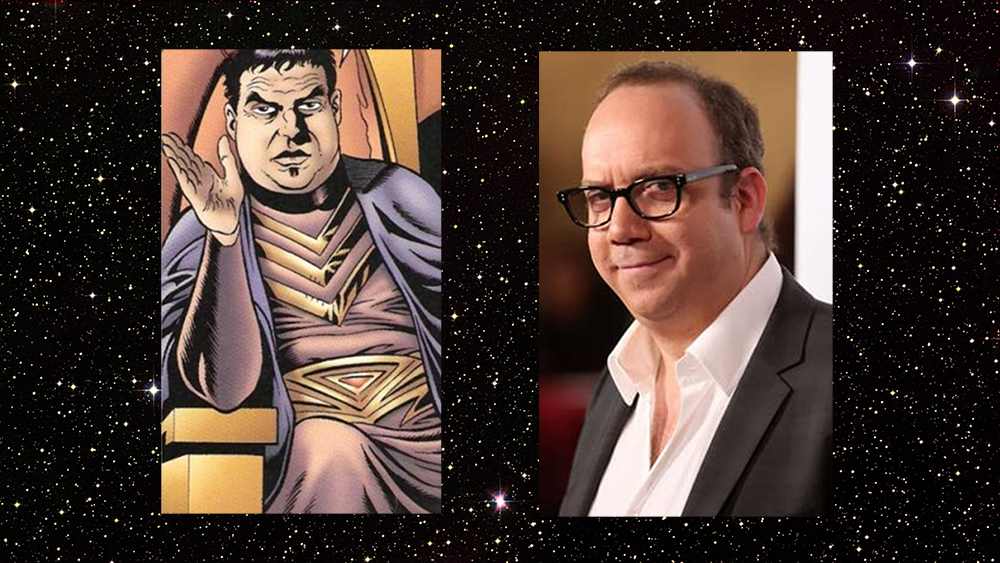 It's no secret that Paul Giamatti is one of the best actors working today. While we love it when he plays loveable oafs in films like
Sideways, American Splendor
, or
Cinderella Man
, he's also shown a range that includes all types of villains. Whether he's a real figure (
12 Years a Slave, Straight Outta Compton, Love & Mercy
) or a fiction baddie (
Shoot 'Em Up, The Ides of March, The Illusionist
), here's someone who can make this deceitful Imperial businessman a character we'll love to hate.
Ennix Devian: Viggo Mortensen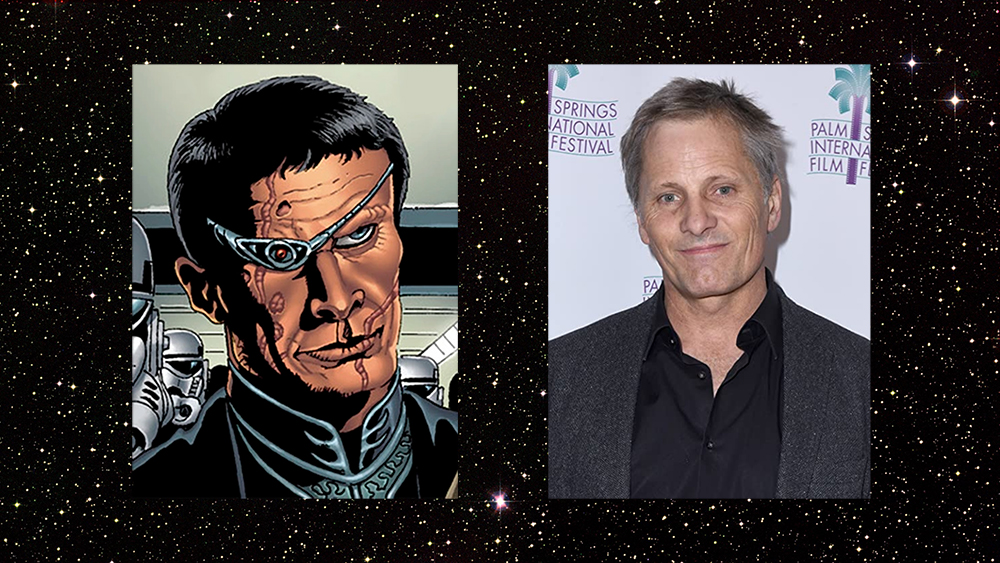 Aragorn himself hasn't been lying low since
Lord of the Rings
, as Viggo Mortensen has continued to play complex anti-heroes in films like
A History of Violence, Eastern Promises
, and
Captain Fantastic
. That being said, a truly villainous role would be a nice change of pace for him, and we'd like to see him take a crack at this former Imperial hitman who trained under both Emperor Palpatine and Darth Vader.
Massimo: James Badge Dale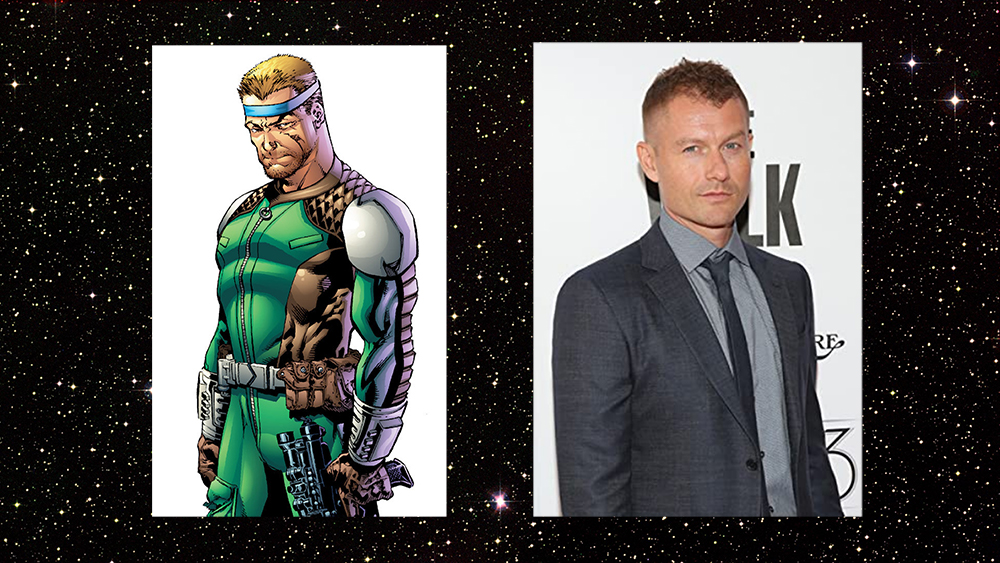 Once a spy for the Rebellion, Massimo became a lieutenant within the New Republic who betrayed Kanos in a pact with Black Sun and the Hutts. Massimo helped show that the growing New Republic still employs some morally challenged characters, and we think someone like James Badge Dale who's experienced playing military figures could pull it off. Dale has shown up for memorable turns in
13 Hours, Iron Man 3, World War Z,
and
The Standoff at Sparrow Creek
.
What do you think? Would you like to see a
Crimson Empire
film or series? Which of our picks do you agree or disagree with? What other characters need to show up? Let us know below, and as always, may the Force be with you!