Re: Flacksguy\'s Photonovel Thread
I had a hell of a time trying to photograph Tarkin tonight.
I couldn't get the lighting right, the color of his skin really reflects the light.
I was ready to put makeup on him, like they do in the movies!!!!
Anyway, this "short" story, took me half the night to do.
Tarkin's Secret
11/30/05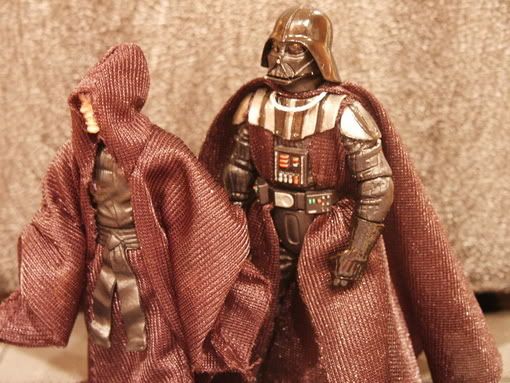 Palpatine
: hmmmm....Lord Vader, What is that FOUL STENCH????
Palpatine
: Oh, Governor Tarkin. Nice of you to finally show up. We haven't seen you ALL SUMMER.
Where have you been????
Tarkin
: I've been in disguise.....
....MUUWHAAA HAAA HAAAA HAAAAAAAAA.....
The End.