Flacksguy\'s Funny Photonovels
I wanted to have all my Photonovels together in one place, so CHEWIE suggested I open a thread here and do just that. Thanks for the advice CHEWIE and I hope that's OK with everyone else who vists this section regularly. Anyone who is familiar with the "Scummers Stories" ongoing thread in the ROTS section has already seen these stories. I'll start with my first story, originally posted back in July, and I'll probably do one a day. Thanks in advance for checking it out.
Order 67
7/06/05
Palpatine
: "Excellent, my Clones, Excellent.
The Jedi have all been destroyed...Order 66 has been a SUCCESS!!!!
But now I have one more mission...one more very important mission.
I want you to......"
"...EXECUTE ORDER 67" !!!!!!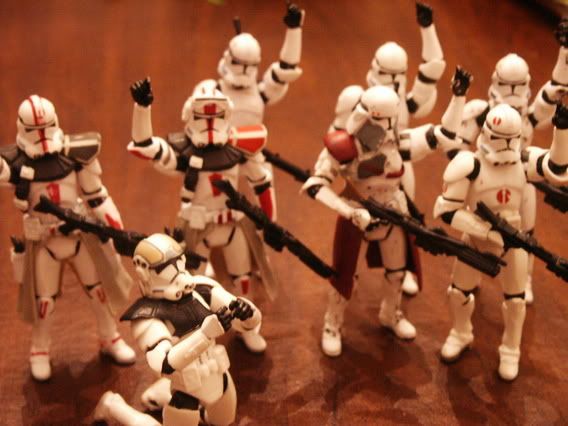 QD Clone
: "OOOH...OOOH Can I do it"!!!
SA Clone
: "No..Me...Me...Pick Me"!!!
Tank Gunner
: "Please, I'm down on my knees...I can do that...these guys can't."
Clone Commander
: "Sir, I feel this is a job for a CLONE COMMANDER."
Bacara
: "Yeah, but one that was actually IN THE MOVIE"!!!!
Target Clone
: "uhh Sir, Let me remind you that I am an EXCLUSIVE."
While the Clones discuss who will carry out Order 67...
BLAM!!!!!!......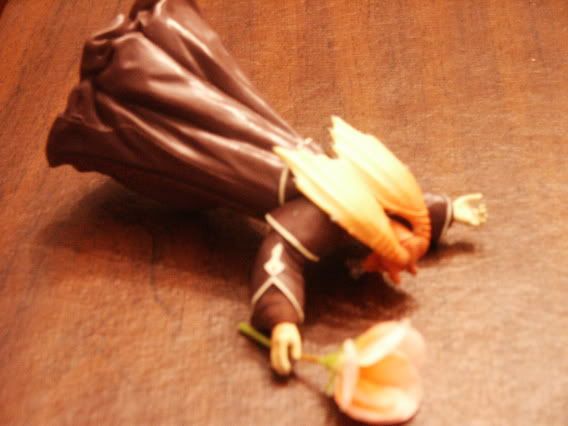 ....Thud......
"Huh...What the....?
Was that you???
Nope not me..."
(GASP)"....YOU"?????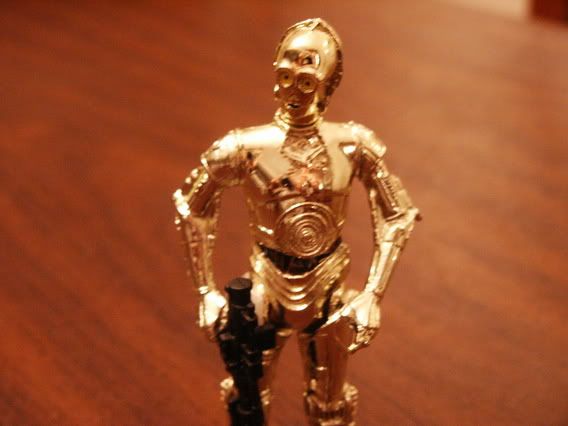 3PO
: "OH, Don't look so surprised...He drove me nuts too"!!!!
The End.