Fan\'s Pick #4 - Watch Your Step! Cantina Aliens..
Clones
-
Order 66
-
Padme
This week we look at the Mos Eisley Cantina denizens, 10 characters are up for nomination in this poll, who do you want to see made the most? Who shouldn't be made? Discuss your picks!
When Hasbro gets around to them they'll need to use their imaginations like in the case of Hem Dazon who was just a head model that was used on set but since they've made up bits on past Cantina aliens they'll manage.
Due to the popularity of the
Tonnika Sisters
and that we all want them they have not been included, not only that but Hasbro has hinted that we might actually see one at a later date.
Just remember Hasbro might be watching so speak up about what you want!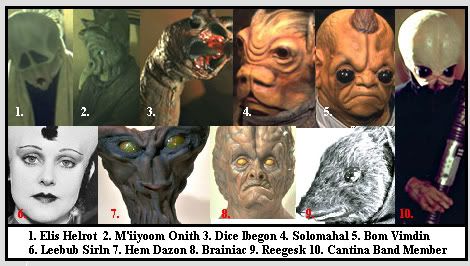 Which one do you want?