Why does everyone want to go back to Jakuu,
Rebelscum
? Check out the latest from Denuo Novo!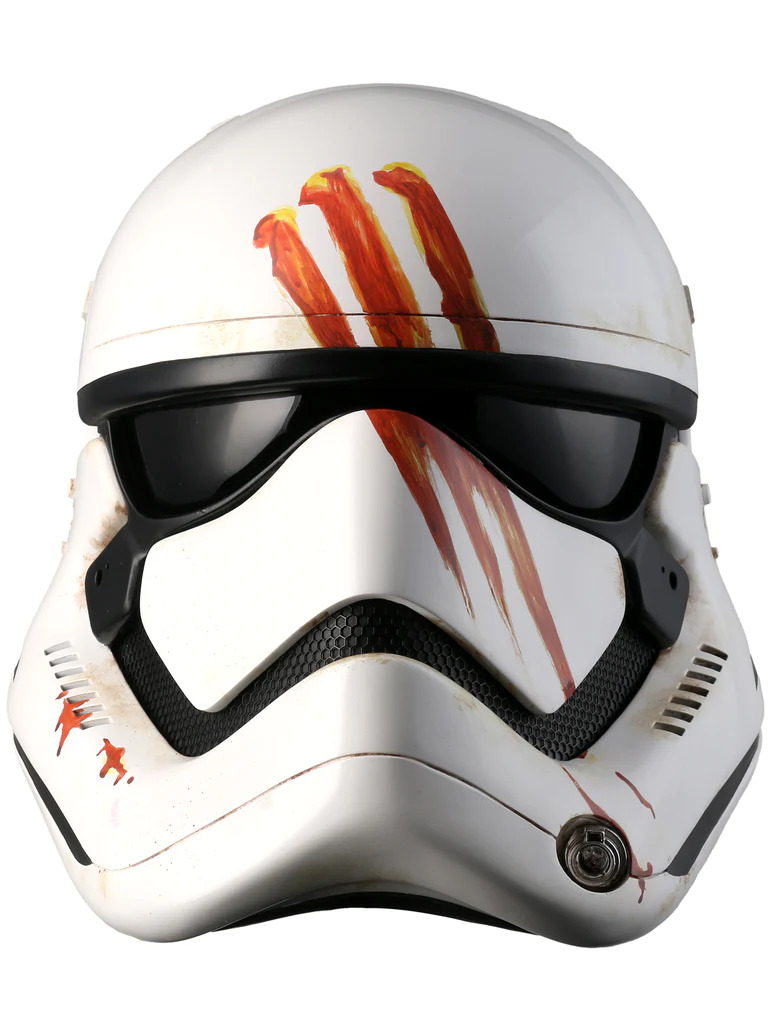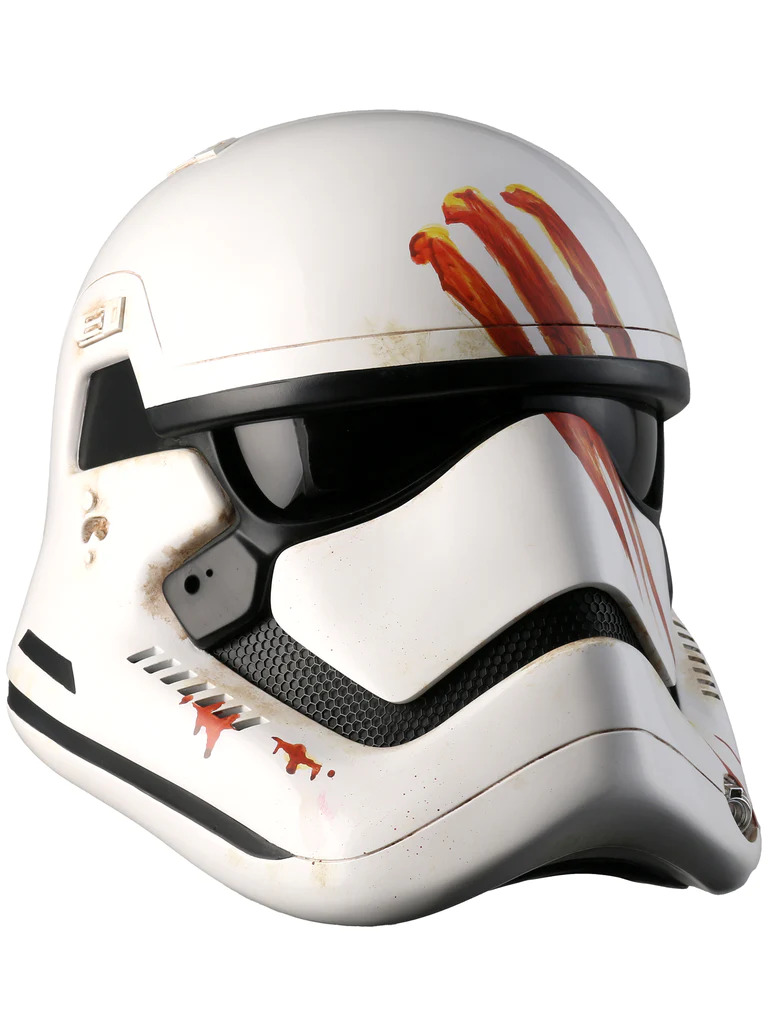 From Denuo Novo:
DENUO NOVO is proud to offer the
STAR WARS: THE FORCE AWAKENS™ Finn™ FN-2187 Premier Helmet Accessory for Pre-Order
.
Committed to the cause of the Resistance, Finn fights alongside his closest friends in the struggle to defeat the First Order™, the evil regime he once served as a stormtrooper. As FN-2187, he was trained from birth to serve the First Order, but a skirmish on Jakku™ awakened his conscience and drove him down a different path, one that proved both heroic and dangerous.
This helmet accessory includes details recreated using 3D scans, measurements, and reference taken from the original screen-used production assets from STAR WARS: THE FORCE AWAKENS™.
-Helmet is painted to replicate the look of the blood-stained FN-2187 helmet worn by Finn in
STAR WARS: THE FORCE AWAKENS™
.
-Helmet is made of a high-quality fiberglass outer shell.
-Fully lined interior, complete with removeable adjustment pillows.
-Helmet size adjustment system ensures a comfortable and secure fit.
-Helmet fits up to a size 8 US hat size.
-Each helmet is $700 plus shipping & taxes.
-
This helmet accessory is expected to be in stock in Q2 (April-June) 2023.
If you have a helmet on back-order, please contact
customerservice@denuonovo.com
.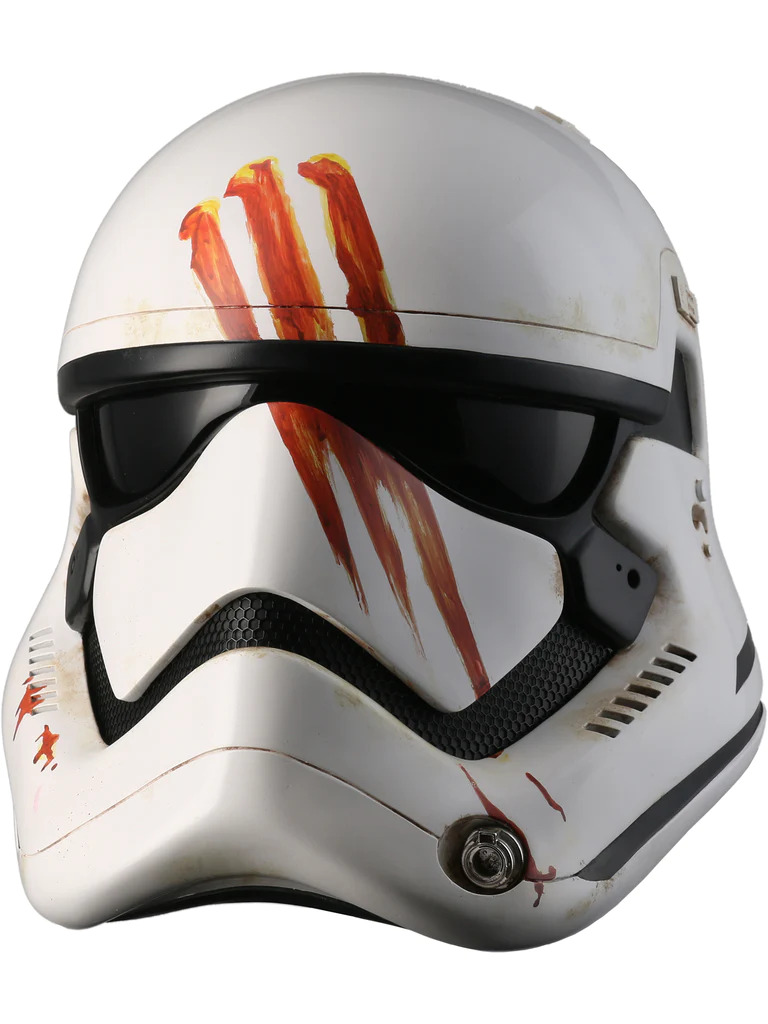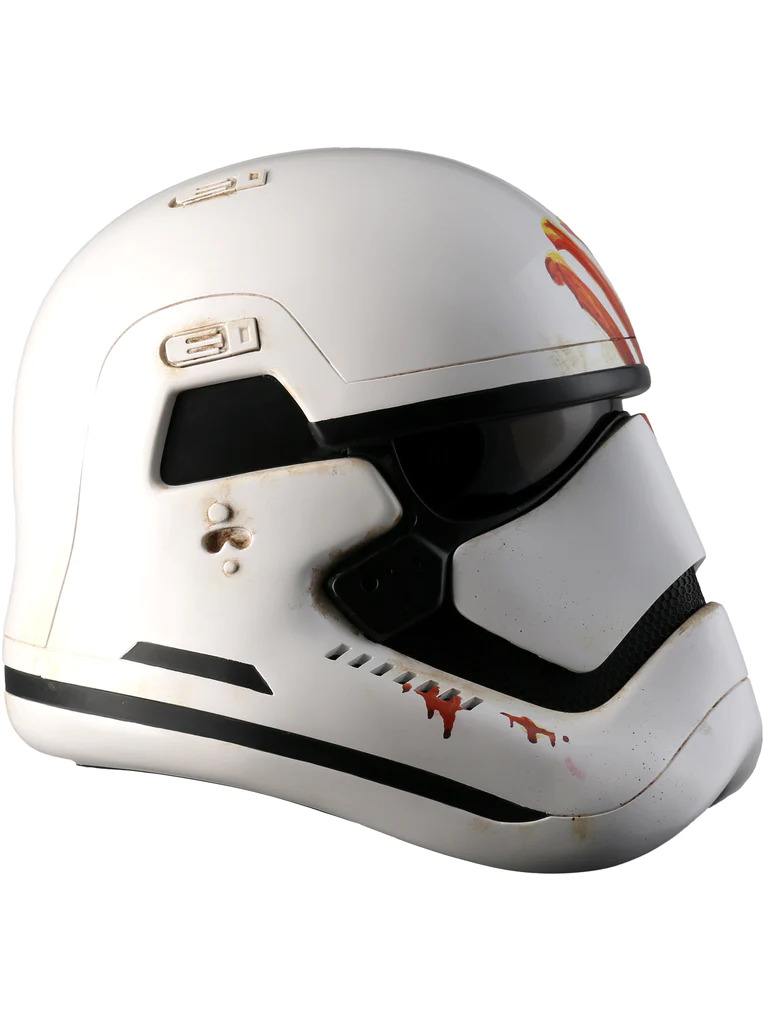 Do you have any other sequel trilogy helmets? Show off your helmet collection below!
Check out Rebelscum.com merch!
https://www.RebelscumShop.com
Upgrade your collector's toolkit with our app that's designed with collectors in mind!
https://www.CollectorsOracle.com
Did you know Rebelscum readers get 10% off in-stock orders at Entertainment Earth, plus free shipping on orders over $39?
Just follow our link (discount appears at checkout):
EE.toys/Rebelscum