Joined

Oct 22, 2011
Messages

75
Reaction score

0
Location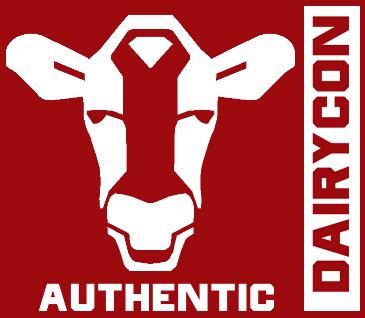 Excelsior Moo Believers!
We've reached another huge milestone, as this year is Dairycon's FIFTEENTH Anniversary!
Dairycon! A Convention of Our Own!
It's going to be big, folks. They've been building to it for 15 years. You *know* they have something special in-store for us. Those folks behind the longest-running TF Fancon never disappoint....
You're excited, you're wanting to learn more, you want to check it out for yourself... But, when can you partake of this cheesy goodness?!?!
How does March 28TH, 2015 sound?!
You read it here, folks, Dairycon 2015 is scheduled for Friday, March 27th and Saturday, March 28th, 2015!!
DAIRYCON 2015
March 27-28th, 2015
Retlaw Plaza
Fabulous Fond Du Lac, Wi
REVEALED HERE, FOR THE FIRST TIME EVER:
THE BARN DOOR'S OPEN AND THE HEFFER IS OUT OF THE BARN! DAIRYCON IS GOING TO ALLOW WALK-INS FOR THE 15TH ANNIVERSARY CELEBRATION! THE WORLDS LONGEST-RUNNING TRANSFORMERS FANCON IS FINALLY GOING TO LET THE REST OF US SEE WHAT THEY'RE ALL ABOUT!
I'm sorry about that folks, but I can't tell you how exciting that is. Dairycon has required a Pre-Registration to this private party for *years* now, and the one thing I've always wanted to do is share it with the rest of my friends - to give them a glimpse of why this is so special. You've seen the online posts, you've seen the pictures, you understand the humor in what they do... - A few very lucky few of you have been lucky enough to hold one of the coveted Dairycon exclusives in your hands! Well guys, now you have a chance to see it all *in-person*. You can just walk right in and see for yourselves why this show is so special, why Dairycon has been around for 15 YEARS!
There's more - a *lot* more - but I'm just too excited right now. This is a big deal for Dairycon, as they've worked hard on making Walk-Ins a possibility for some time now! I'll leave you with *that* bombshell, and give you the next big updates in the follow-up posts.
You won't believe it. *I* don't believe it.
But it's true.
NOW EVEN MORE THAN EVER - MAKE MINE DAIRYCON!!!
Dairycon! A Convention of Our Own!