Thanks for joining us,
Rebelscum
fans! This week we've dedicated our Expanded Universe coverage to the
Crimson Empire
saga, an exciting epic that explores the history of the Royal Guards in the years following
Return of the Jedi
. In order to learn more about the history of this storyline, make sure to check out our base "
Expand Your Mind
" article before delving into the rest of our
Crimson Empire
coverage.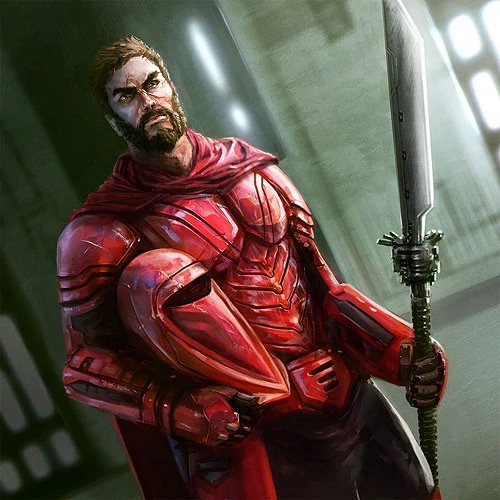 Today with our "Character Spotlight," we're looking at the central protagonist of
Crimson Empire
, Kir Kanos. While many of the Imperial Royal Guard had perished during the destruction of Death Star II, Kanos managed to escape in order to serve under the fragmented Imperial Remnant. The remaining guards train at a newly formed Royal Guard Academy, but they're massacred by the turncoat Carnor Jax, who seeks to become Emperor himself.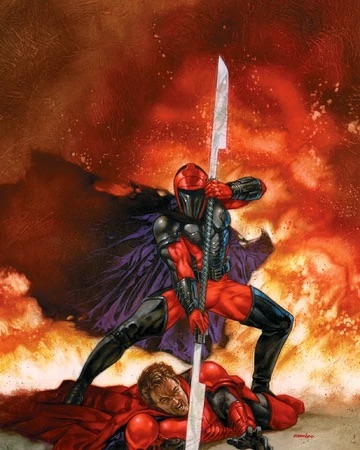 The events spark a lifelong rivalry between Kanos and Jax. Kanos became the last surviving Royal Guard loyal to Emperor Palpatine, whose clone had been defeated in
Dark Empire
. With Jax now a prominent member of the Imperial Ruling Council, Kanos became one of the most wanted men in the galaxy and was hunted down by legions of bounty hunters.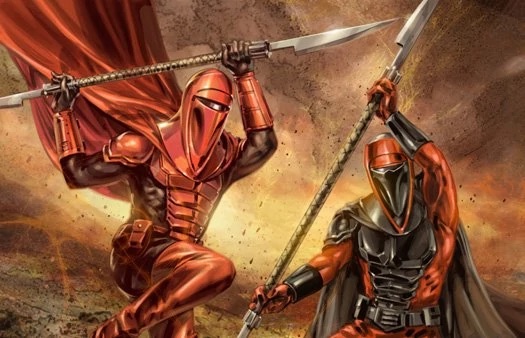 Jax presented a compelling antagonist for
Crimson Empire
. Despite his brutality, Kanos was fiercely loyal to his sworn duty and took a "blood oath" against the traitor Jax. Jax had received training under Palptaine's acolyte Lumiya and possessed dark side abilities, becoming the presumed new Emperor. Their rivalry culminates in an epic duel, in which Kanos gains the upper hand and takes vengeance for the deaths of his fallen brothers-in-arms.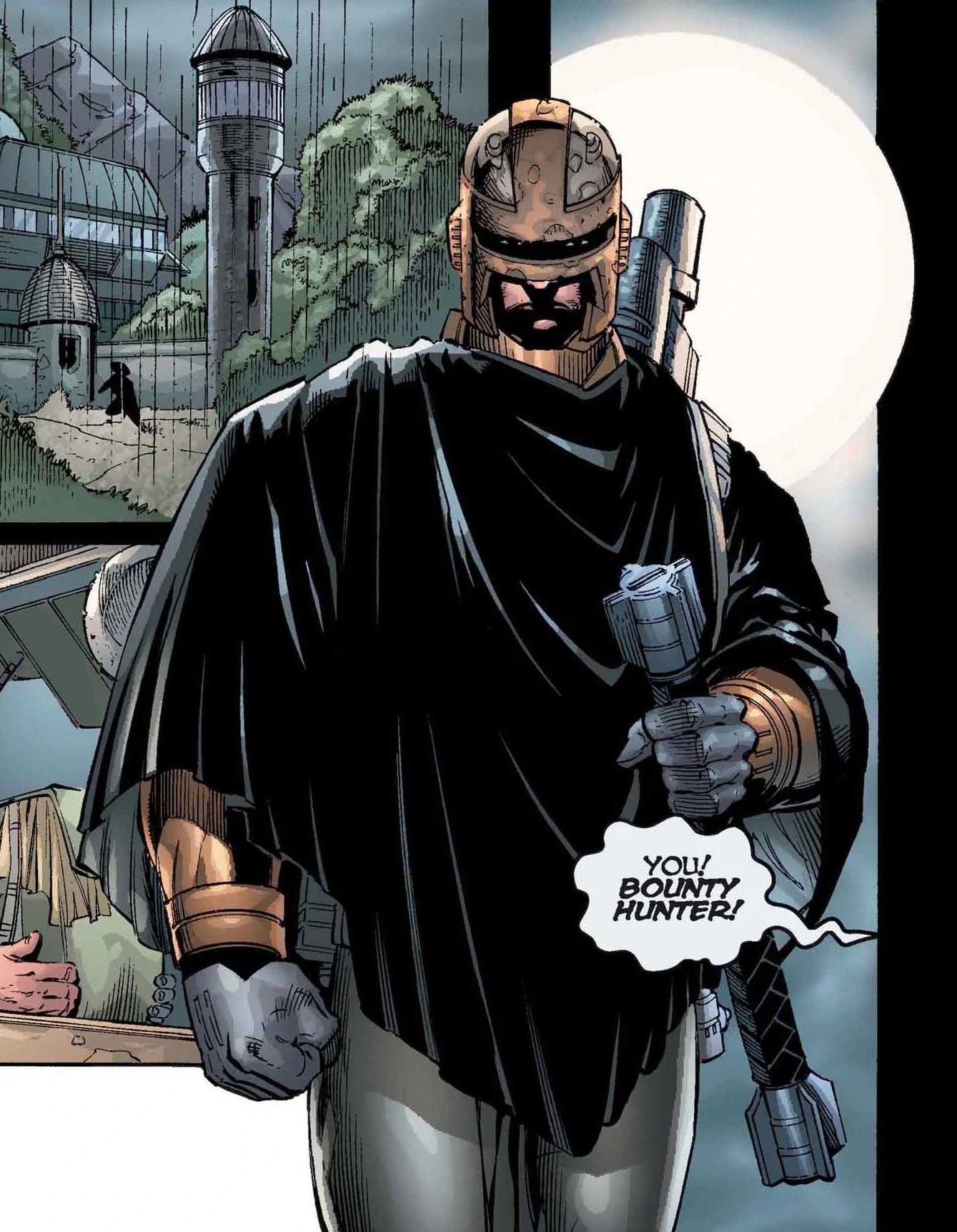 Crimson Empire II
picked up with Kanos as he took on the identity "Kenix Kil" and roamed the galaxy as a mercenary. With the Imperial Ruling Council still targeting him after the death of their leader, Kanos aimed to infiltrate their ranks by offering to track down his alternate identity. Unfortunately, the plot was doomed from the beginning, as the crime syndicate Black Sun had begun a covert operation to replace prominent Imperial figures with clones and blamed Kanos for the conspiracy.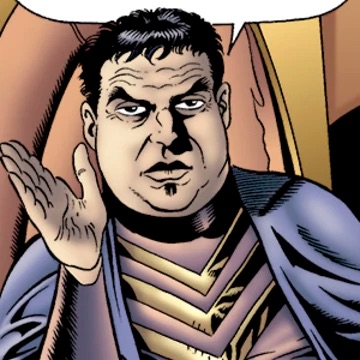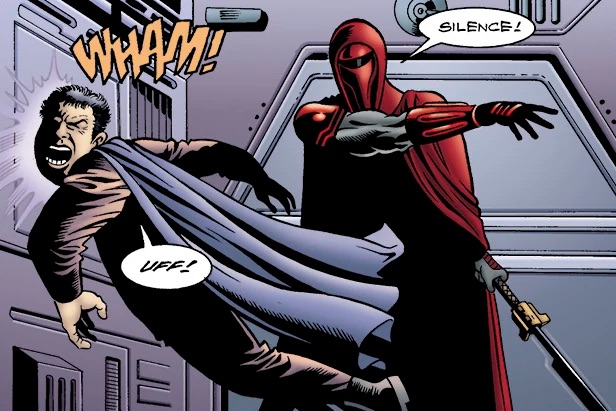 Once again facing off against his own ranks, Kanos once again was forced to take down a failed successor to Palpatine. The new Emperor Xandel Carivus is pretty much everything that Kanos hated; a wealthy bureaucrat with no combat experience, Carivus had worked with Jax to destroy Palpatine's clones so he could take the Emperorship for himself.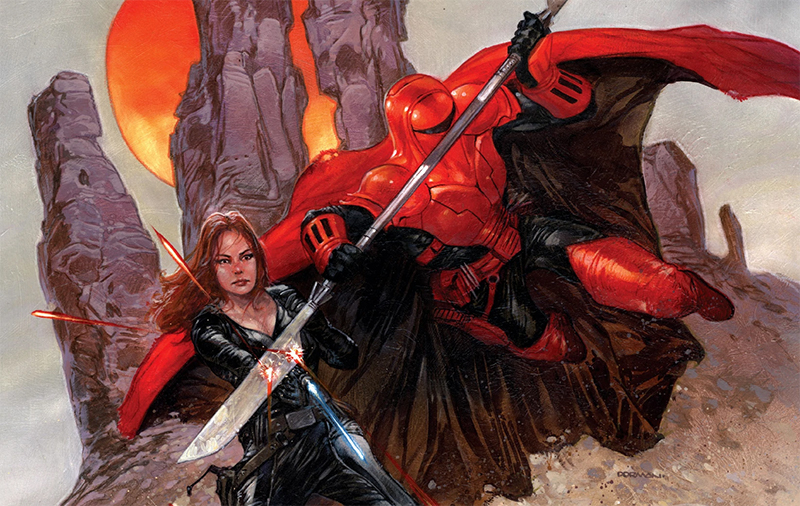 It wasn't all doom and gloom though, as the mission introduced Kanos to Mirith Sinn. A guerilla fighter for the New Republic, Sinn began to fall for Kanos despite their political differences. The two pair up to survive the desolate jungles of Zanibar, but their romance is cut short following Kanos's execution of Carivus. Sinn would return to the New Republic to work directly as Chief of Security for Princess Leia.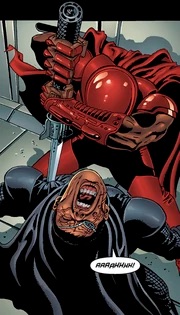 It wasn't until
Crimson Empire III
where Kanos finally saw peace. After reuniting with Sinn on Coruscant, the star-crossed lovers are once again roped within a conspiracy plot when the new Imperial Supreme Commander Ennix Devian aimed to disrupt a key peace treaty between the Remnant and New Republic. Devian meets his demise at Kanos's hands, but the last Imperial patriot is left critically injured and forced to abandon Sinn once more. Kanos rides off to an ambiguous fate; while his future is in question, he's no longer bound to the Empire.
What do you think,
Rebelscum
fans? Are you a Kir Kanos fan? Who is your favorite
Crimson Empire
villain? Do you want to see Kanos join the official canon? Let us know, and as always, may the Force be with you!